Snap Acquired NextMind, Dave Pulled in $100M, and More LA Tech News
Here's what you may have missed in the world of LA tech.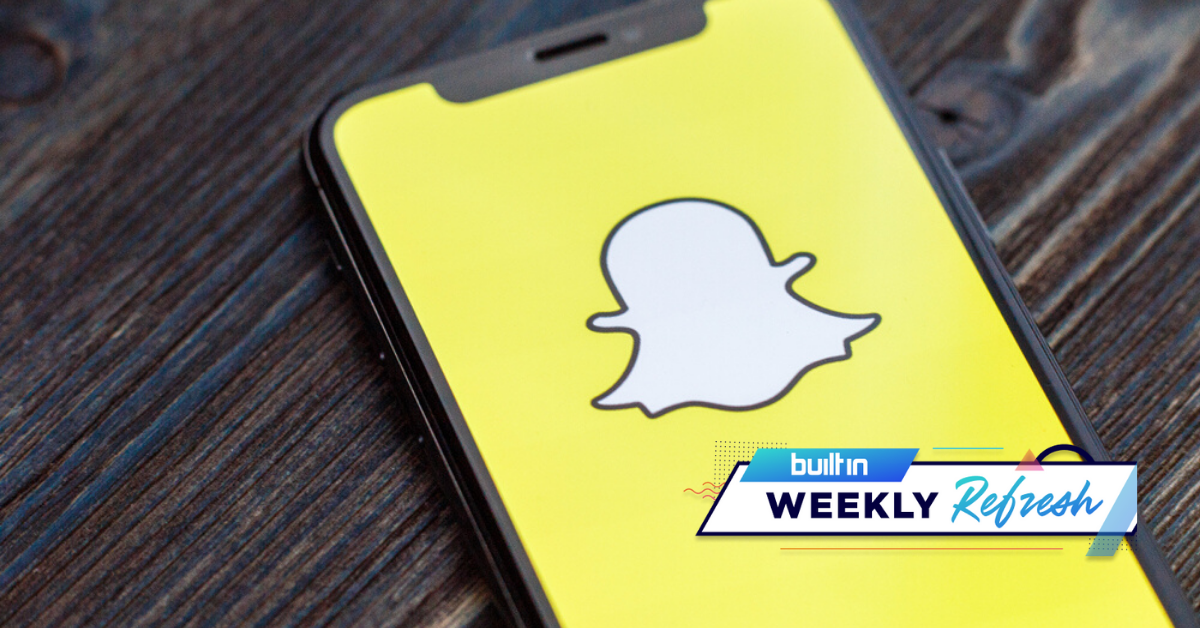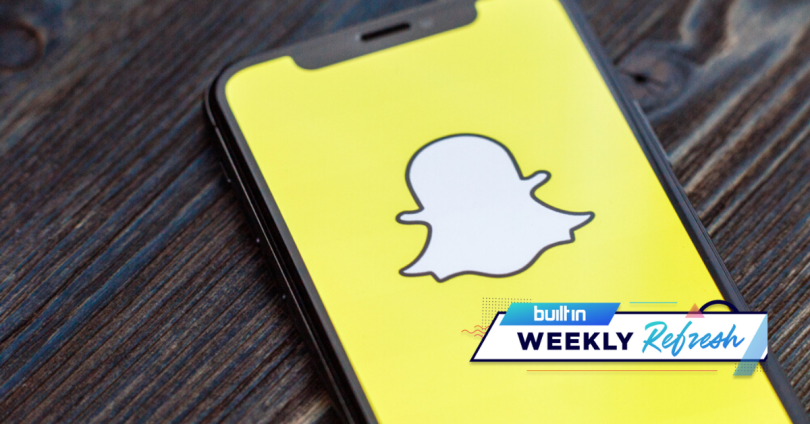 While the Oscars and last year's top actors and actresses might have made the headlines this past weekend in LA, these startups are lighting up the tech runway in their own ways. From Snap's latest acquisition to a startup wanting to become the Netflix of education, keep reading to find out more. This is the Built In LA weekly refresh. 
Snap acquired NextMind. Snap, the parent company of Snapchat, acquired the Paris-based startup for an undisclosed fee. NextMind is known in the tech community for creating a self-tilt controller that works by reading neural activity in the cortex. The controller is a headband with a built-in electroencephalogram that scans brain waves. The acquisition comes almost a year after Snap acquired WaveOptics, another AR headset company. Snap is also hiring for more than 300 open roles. [TechCrunch]
Daves raised $100M. With its new funding, investment platform Dave is looking to add crypto options to its lineup. The company was founded in 2017 as a way to avoid overdraft fees but now features other financial services like investment opportunities, credit building and assistance finding side gigs. Dave is now hiring for more than 20 roles. [Built In LA]
LA TECH QUOTE OF THE WEEK
"Metaverse gaming platforms are a new media vertical for brands. GameFam is at the forefront of building and monetizing mass audiences as they continue to deliver entertaining and social experiences for millions of players. We are thrilled to lead their Series A round and be in their corner for this journey." — Josh Chapman, managing partner at Konvoy Ventures
Metaverse gaming startup secured $25M. Metaverse gaming is in hot demand with meta gaming startups raising $10.4 billion last year. With $25 million in new funding, LA-based GameFam is looking to partner with big brands to create augmented entertainment channels. The company has already worked with brands such as Mattel, Disney, Paramount and Sony and has developed games that are available to play on the Roblox platform. [Built In LA]
Emile rebranded and raised $29.4M. With hopes of becoming the "Netflix of education," Emile recently rebranded as Subject and closed a $29.4 million Series A round. The company operates as a subscription service where users students can do their course work online and attend classes at a time that best suits them. Since launching, the company has partnered with over 70 districts and schools and operates in over 30 states. [Built In LA]
Techstars LA announced a healthcare-focused accelerator. Having witnessed an increase in funding for medtech startups, Techstars Los Angeles managing director Matt Kozlov announced the launch a 13-week accelerator to help early-to mid-stage startups in this realm. Startups accepted into the program will each receive a $20,000 investment in exchange for a 6 percent equity stake. The program is set to start in September. [dot.LA]