These 11 LA Tech Companies Raised a Combined $5.1B+ in 2021
LA tech had a productive 2021, with plenty of fresh investment and innovation going around. These startups led the charge.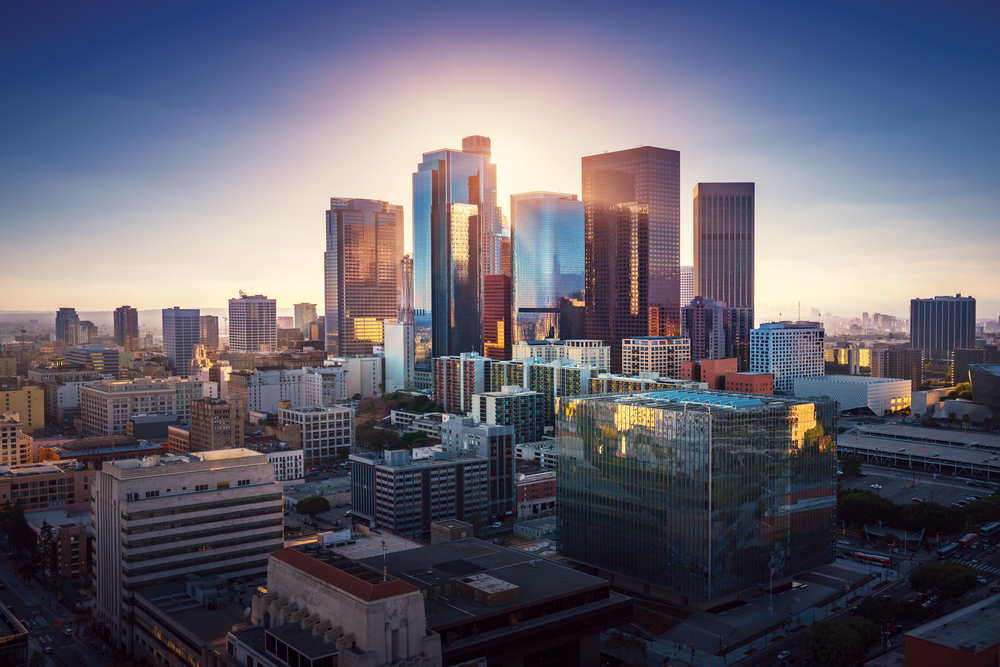 The LA tech scene had an exciting and busy year with billions raised in VC funding as local companies continue to expand and innovate.
While the combined sum of 2021's leaders in LA tech funding didn't quite match last year's $5.4 billion total, many familiar names helped bring in plenty of large sums — including three companies who returned to the list for the second year in a row. 
Read on to see who led the way for LA tech in 2021. 
#11. $200 million, August 5 
The edtech unicorn creates digital tools for classroom management, assessment and engagement. A funding round lead by Tiger Global will allow it to invest in product innovation and talent acquisition. The company is now recruiting for several remote or El Segundo-based open tech positions and has its eye on growing to a headcount of 1,000 employees by 2025. 
#10. $210 million, March 23 
The LA-based cloud-based platform can scan a customer's assets and send alerts about possible cybersecurity risks within minutes, and it boasts high-profile clients like Robinhood and Databricks. A fresh Series C funding round led by Alphabet's CapitalG gave the company the push to grow its R&D and sales teams.
#9. ​​$275 million, October 21 
VideoAmp received $275 million in a Series F funding round led by Spruce House Partnership that the LA company said would solidify its position in the cross-platform media measurement and optimization space. The company is focused on creating a more data-driven advertising ecosystem, unifying audiences across all types of mediums such as television, streaming and digital media. The company's valuation now stands at $1.4 billion.
#8. $277 million, May 6 
Recharge gained $277 million in growth capital from investors including Summit Partners, ICONIQ Growth and Bain Capital Ventures that brought its valuation to $2.1 billion. after also appointing new members from their investors to its board of directors. The 300-person Santa Monica company is a leading provider of subscription management software in the e-commerce space. The funding will go toward continued hiring, market expansion and accelerated product development.
#7. $300 million, June 29 
Edtech has witnessed a remarkable boom as many classes have gone virtual or otherwise incorporated more online learning as part of their lesson plans. Glendale-based Age of Learning gained $300 million in a funding round led by TPG that went to improving learning outcomes for students taking digital programs.  
#6. $370 million, October 7 and March 25
The El Segundo-based company founded by ex-SpaceX and Morgan Stanley employees raised additional funding in October as an extension of the Series B round it closed in March. ABL Space Systems is a small launch vehicle developer that will use the funding to support research and development for more vehicles and launch tests. The company also just leased a 100,000-square-foot space to further grow its local footprint.
#5. $450 million, June 17 
The Orange County defense tech company closed a Series D round that brought its valuation up to $4.6 billion, almost double the size of its previous valuation. Andreessen Horowitz participated in the round. The company also has new offices in Boston, Seattle and London that actively support its operations with the Department of Defense, the U.S. Department of Homeland Security and the U.K. Ministry of Defence. 
#4. $550 million, May 4 
Irvine-based Kajabi provides creators with a digital platform to monetize their ventures, allowing customers to build and grow their businesses via a subscription-based service. The company raised $550 million in fresh financing from investors including Tiger Global to continue supporting smaller businesses and creatives. 
#3. $650 million, June 8 
The Long Beach-based company manufactures 3D-printed rockets that are built for space flight. The company closed on a $650 million Series E mega-round led by Fidelity Management & Research Company to go toward building its second product: a reusable launch vehicle called Terran R. The company is currently hiring for many roles across the board including engineering, software development and manufacturing.
#2. $700 million, March 26 and June 30 
ServiceTitan works to make the process of picking and installing HVAC systems easier for the companies that are in charge of doing it. Its all-in-one platform also covers similar tasks for plumbing, water, landscape services and more. The company received $500 in fresh funding in March that will allow it to continue its mission. 
#1. $1.16 billion, Feb. 16 and April 14
It's no surprise that Elon Musk's Hawthorne-based space exploration company raised the most funding in LA tech in 2021, particularly as it led the way in last year's Built In LA ranking as well. The company brought in fresh equity in two rounds, the most recent one in April. Buzz for the company revolves around its side projects — Starlink and Starship — and Musk's claim that SpaceX will be bringing humans to Mars within 10 years. The company's valuation currently stands at about $74 billion. 
Funding data are compiled from SEC filings, press releases, confirmed news reports and other public databases. Funding includes venture capital and private equity announced during 2021, but excludes acquisitions and debt financing.