Endpoint Pulled in $150M, Open Raised $9M, and More LA Tech News
Here's what you may have missed in the world of LA tech.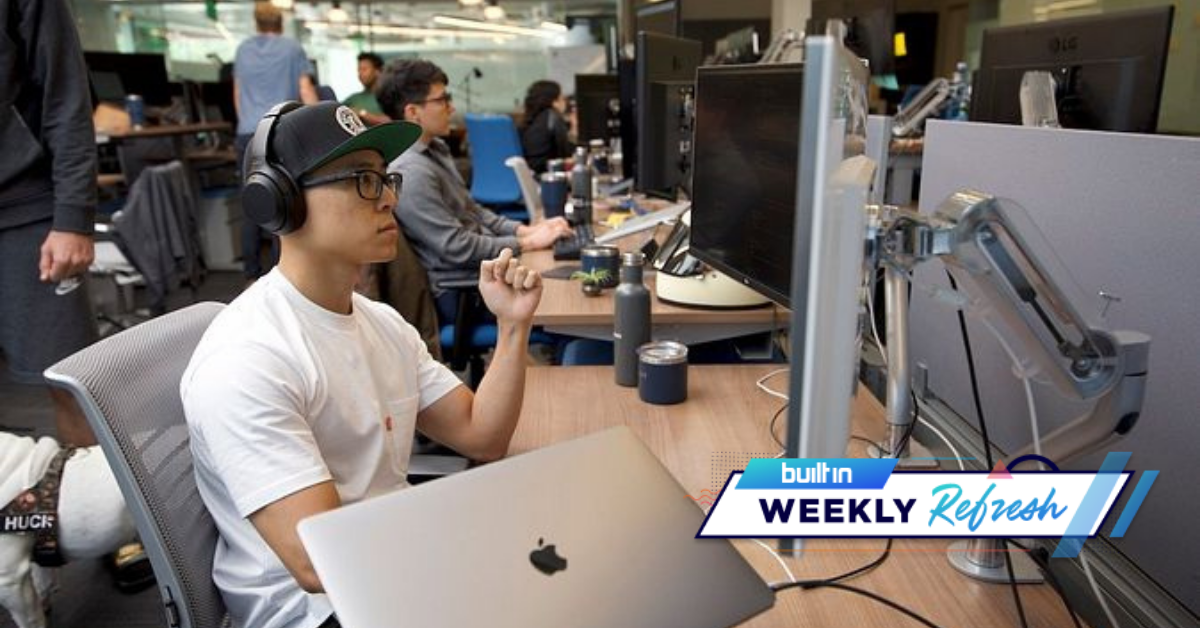 LA tech made strides last week with several large funding rounds and investments. Catch up on the latest. This is the Built In LA weekly refresh.
Scopely bought Sony's GSN Games for $1B. Mobile game publisher Scopely purchased GSN Games from Sony Pictures Entertainment for $1 billion in cash and preferred stock. Sony will now take a minority stake in Scopely and includes GSN's casual game portfolio. [Forbes]
Media measurement platform pulled in $275M. VideoAmp is now valued at $1.4 billion, a huge jump for the company that was last valued at $200 million in 2019. The platform provides agencies with viewer and advertising data to give an audience more premium content. VideoAmp works with big media companies such as ViacomCBS and recently announced plans to team up with Facebook. [Built In LA]
Endpoint raised $150M. Coming off fresh capital, digital title and escrow company Endpoint plans to hire 20+ people to join the El Segundo-based team. Endpoint provides technology for real estate agents, buyers and sellers to close on properties digitally through an app or the web. [Built In LA]
LA TECH QUOTE OF THE WEEK
"This funding, in combination with our transformative technology, world-class team, and top-tier commercial partners, provides us with all of the necessary ingredients to quickly become the leading DAC company in the U.S." — Adrian Corless, CarbonCapture CEO
CarbonCapture closed a $35M round. The climate tech company closed a $35 million funding round and appointed a new CEO, Adrian Corless. The company makes machines that removes carbon dioxide from the atmosphere and will use the funding to establish deployments of its renewable energy-powered Direct Air Capture (DAC) systems around the U.S. [Pasadena Now]
Open gained notable investors. Mindfulness app Open raised $9 million from Founders Fund, a Doordash co-founder and a Twitter co-founder, among others. The app provides guided breathing and yoga exercises. This round brings Open's total funding to $14.5 million. [Bloomberg]
These LA startups could make the next big thing in tech. LA is never short of new ideas and new startups. Here are the five to watch this quarter. [Built In LA]
BayaniPay, the banking platform meant to provide financial services for those in the Filipino community, plans to extend its services to broader Asian American communities. 
CLLCTVE provides a space for Gen Z creators to organize their online portfolio and get connected to the right people to help them land their dream job. 
Nēdl allows users to host their own live radio show and converts audio into text so users can find what they want to hear.
Sugar, a startup founded in the midst of the pandemic, is a platform that allows residents of apartments to interact with others in a virtual space. The app also allows people to pay rent, unlock their doors and sell items to other residents.
Vendorflow's software provides operations personnel with carriers to make the delivery experience easier.