The Future 5 of Los Angeles Tech, Q4 2021
Here are five up-and-coming local startups to watch as we look ahead to 2022 and beyond.
Sure, the latest initiatives from the Teslas, Apples and Googles of the industry tend to dominate the tech news space — and with good reason. Still, the big guns aren't the only ones bringing innovation to the sector. 
In an effort to highlight up-and-coming startups, Built In is launching The Future 5 across eight major U.S. tech hubs. Each quarter, we will feature five tech startups, nonprofits or entrepreneurs in each of these hubs who just might be working on the next big thing. Read our round-up of rising LA startups from last quarter here.
* * *
San Francisco usually takes top billing as the tech capital of California, and the world for that matter. But in recent years, Bay Area tech leaders are ditching the fog of Silicon Valley for the sunshine of Silicon Beach in Los Angeles. The city of angels has become home to plenty of tech giants like Snap Inc., Headspace and SpaceX. But there are plenty of up-and-coming startups fighting for their share of the spotlight as well. 
La La Land is so much more than the entertainment industry. Silicon Beach is home to plenty of startups full of promise, from Gen Z career collectives to live audio platforms and everything in between. 
Entrepreneurs looking to strike it big are well aware that their success isn't limited to the confines of the Bay Area. The local innovators on this list may be small but that doesn't mean they should be underestimated.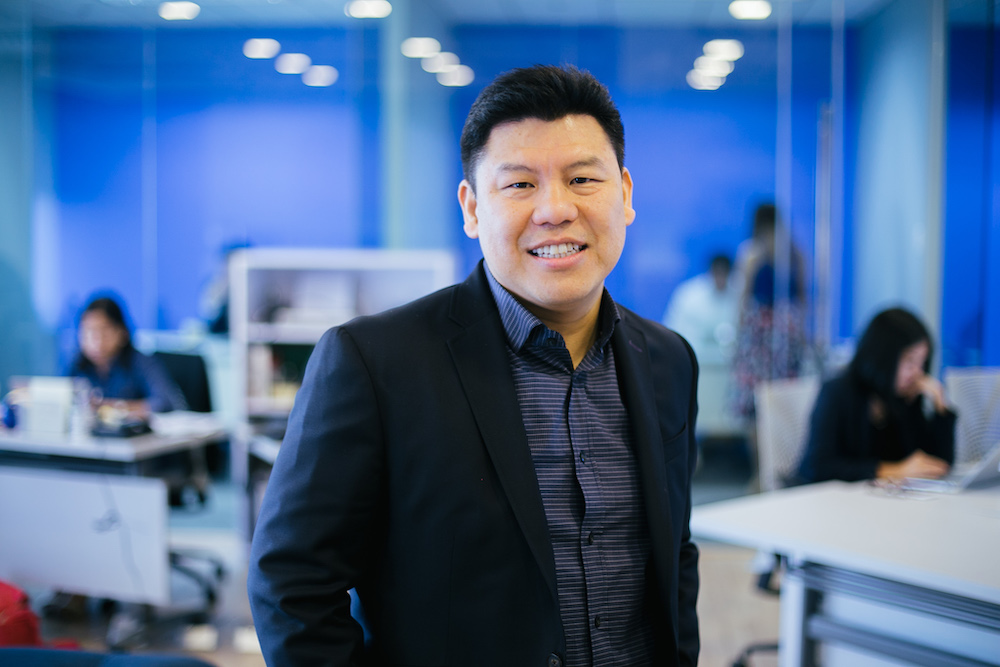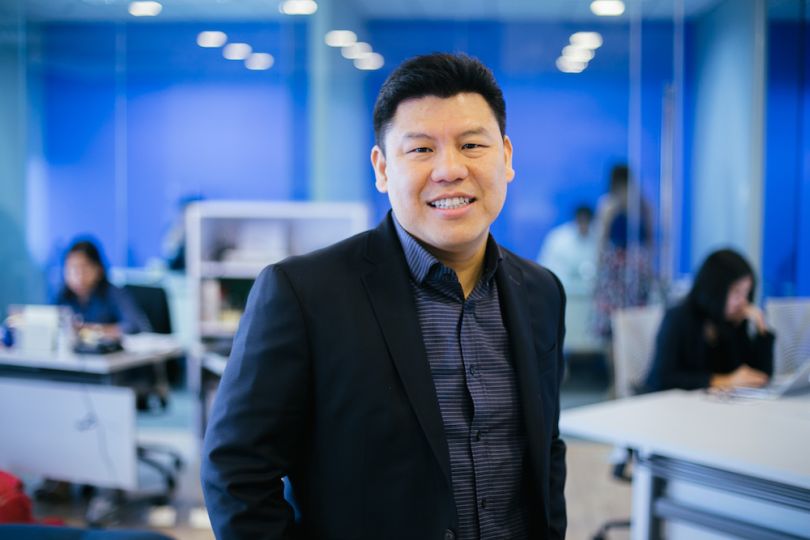 BayaniPay (Fintech)
Borderless banking platform BayaniPay is on a mission to simplify the remittance process for Filipinx families. The company, which launched its web app back in July, draws its name from the Filipinx word for "hero."
"We chose the name, because we consider the migrant workers on our platform to be heroes, you know, for their homes, the work that they do sustains their families or sustains their country," Winston Damarillo, co-founder and CEO of BayaniPay, said. 
BayaniPay's remittance partner in the Philippines is UDOBank, and money sent via BayaniPay can be claimed at over 1,400 branches of the international financial leader. 
We consider the migrant workers on our platform to be heroes."
Damarillo himself was born in the Philippines and immigrated to the U.S. when he was 19. A few years after he arrived, he landed a job at Intel, and from there he's had his hand in several successful Silicon Valley startups. 
"Initially that felt good, when you feel like you can measure up to the best of the world," Damarillo continued. "But the next stage, being able to give back and being able to serve your people, your community, that feels even better."
Filipinx people in the U.S send about $15 billion worth of remittance to the Philippines every year and half of that comes from California, according to Damarillo.
"In California, and LA specifically, there's so many people that were born somewhere else, or immigrated from somewhere else and we stay connected to those small countries," Damarillo said. "Having a financial services platform that understands both sides is something that adds a lot of value."  
Although the company's main focus at the moment is to provide financial services for the Filipinx community, BayaniPay plans to extend its services to the broader Asian American community in the future.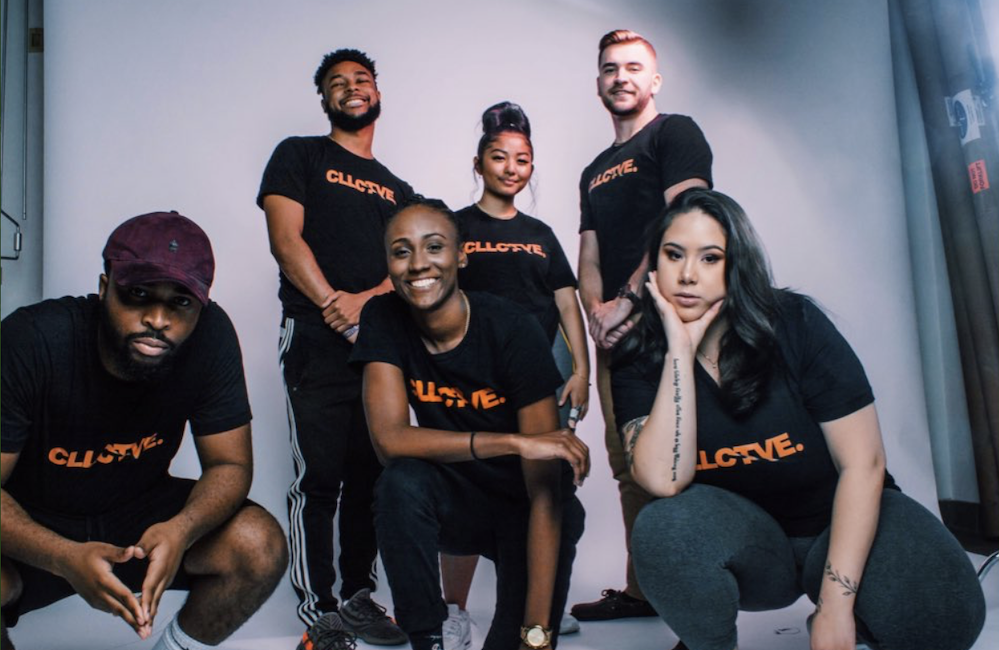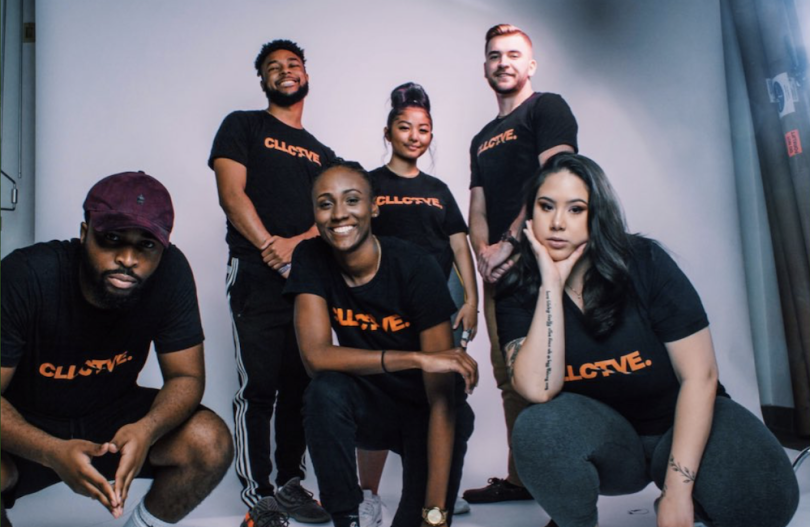 CLLCTVE (Social Media)
The job market can feel like an insular world. Sometimes it feels like if you don't know the right people you'll never land that ideal position, no matter what your level of experience is. LA-based startup CLLCTVE is providing Gen Z creators with a space to organize their online portfolios and get connected with the right people to help them land a dream job of their own. 
The no-code platform provides creators with varying levels of experience with job opportunities, upskilling workshops and more. Moreover, the platform encourages creators to get in touch with others on the platform to connect and collaborate. 
Revolutionary innovation happens when you fund Black founders."
"The goal of [our] platform is to make the gig economy accessible to all creators, regardless of resources, location, background and connections," Kelsey Davis, founder and CEO of CLLCTVE, said in a statement. 
CLLCTVE also works directly with brands looking to target Gen Z by offering them marketing content from the same people they want to buy their products. By doing so, the startup grants freelancers access to a web of industry connections and community building resources in addition to a virtual space to show off their work. 
Earlier this year, CLLCTVE was one of 50 startups selected to participate in the Google for Startups Founders Academy, a nationwide six-month program designed to help founders and their companies grow revenue and obtain access to capital. Following that, the company was selected to participate in the second cohort of the Google for Startups Black Founders Fund, a $10 million initiative. 
"Revolutionary innovation happens when you fund Black founders," Davis tweeted.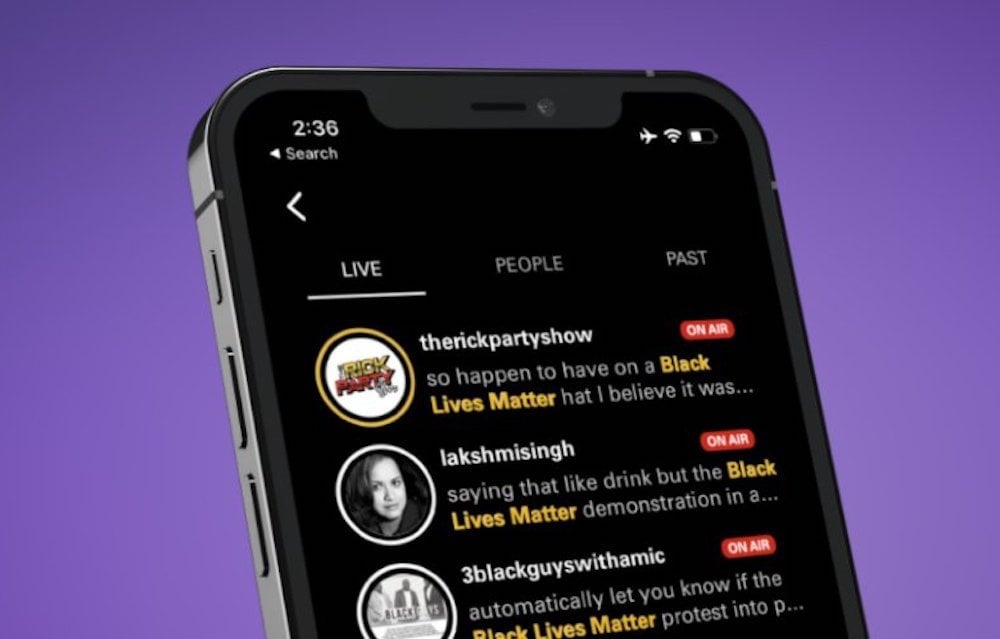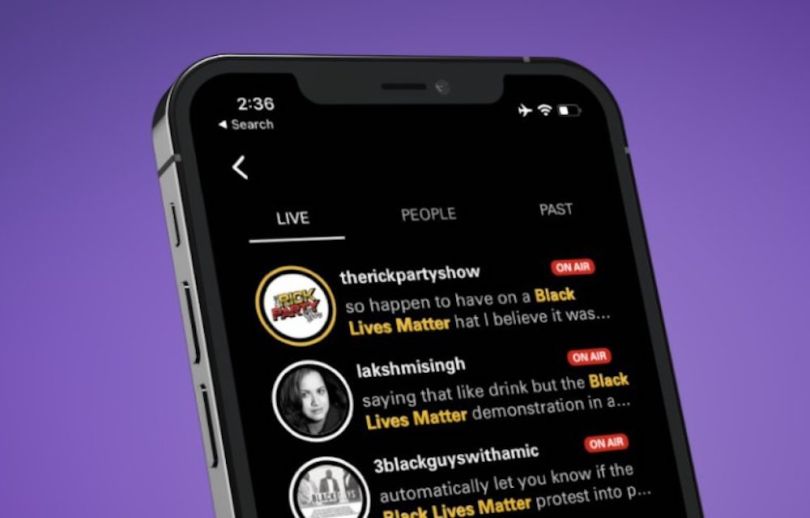 Nēdl (Social Media)
It seems as though just about everyone has their own podcast these days, but what if you wanted to take it a step further and host your own live radio show? Santa Monica-based startup Nēdl is providing its users with the opportunity to do just that. 
Nēdl's B2B revenue model provides live audio creators with a way to create, distribute and monetize their content. Unlike traditional podcasting platforms, the company's app automatically converts live audio into text so that listeners can search keywords for topics that they're interested in. 
Our mission since the beginning has been to democratize audio, not make it more exclusive."
"By indexing everyone's speech in real time, and making everybody's words equally searchable, we level the playing field for discovery," the company said in a statement. "Our mission since the beginning has been to democratize audio, not make it more exclusive." 
Nēdl got its start in 2017. The company was founded by Ayinde Alakoye, a former speechwriter for President Obama and the creator of the original iHeart Radio app. 
"This is a product that is founded by Black people to give Black voices a platform," Alakoye told Afro Tech.
Podcasts and audio recordings on the Nēdl platform aren't exclusively accessible via the app, creators are provided with a URL link that they can share with audiences across just about any social media platform. 
Nēdl has managed to garner the attention of a few celebrities since its launch, including rapper Fat Joe.
"From the transcriptions appearing in the app as you speak, live search of what I say so it's discoverable, and cats can make money, too? This app's a no brainer," the rapper said in a statement.
In September, Nēdl was selected to participate in the second cohort of the Google for Startups Black Founders Fund; the company received $100,000 in venture capital financing as a result. Nēdl has banked $1 million in seed financing to date.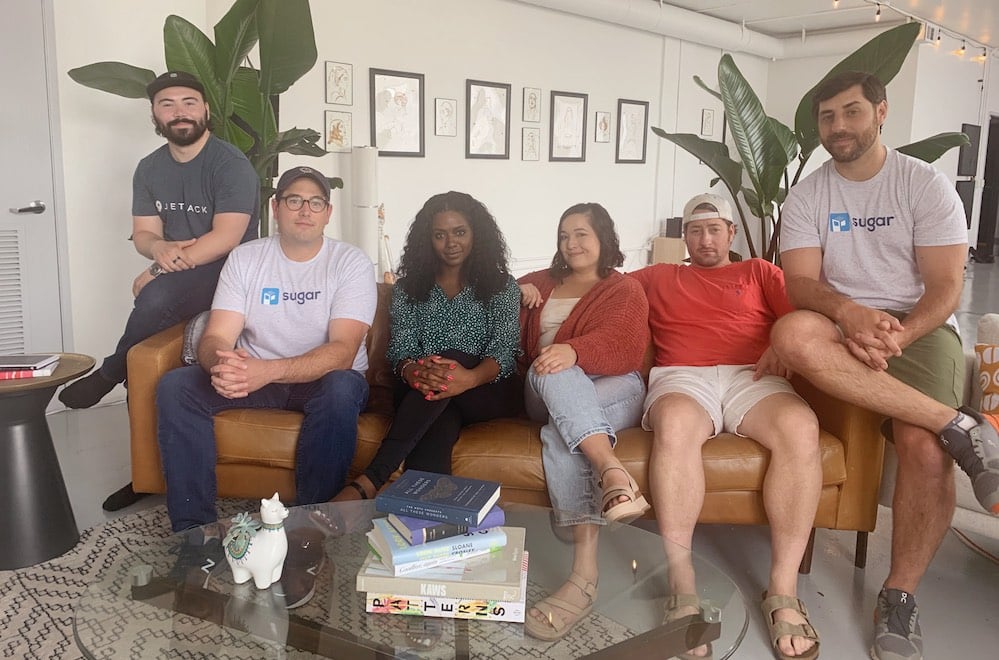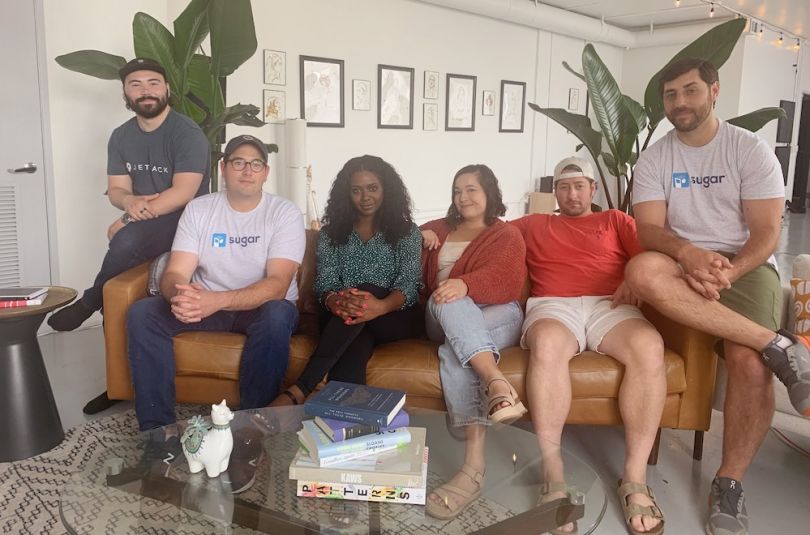 Sugar (Proptech)
Founded in the midst of the pandemic, LA-based proptech startup Sugar was designed to enhance the quarantine experience for apartment dwellers. The platform provides residents with a virtual social space to interact and touch base on issues that are important to their community. 
"Improving residential experiences can have a dynamic impact on business and residents," Fatima Dicko, founder and CEO of Sugar, said in a statement. "[We] provide the technology to make it easy and we're excited to continue to progress in the communities we serve."
Residents can also use Sugar to pay their rent, unlock doors, sell or lend items to one another and more. Conversely, the app provides property managers with a way to onboard new residents, assign keys, schedule events and send announcements.  
Those features aren't the only benefits Sugar says it offers for property owners, either. As Dicko explained on an episode of entrepreneur-investor Jason Calacanis' podcast This Week in Startups this summer, the feeling of connectivity created by her company's app leads to more engaged residents who are then more likely to renew their leases.
Last August, Sugar closed on a $2.5 million seed round from investors including MetaProp, Agya Ventures and Concrete Rose. The company plans to use the capital to fuel its growth and acquire fresh talent.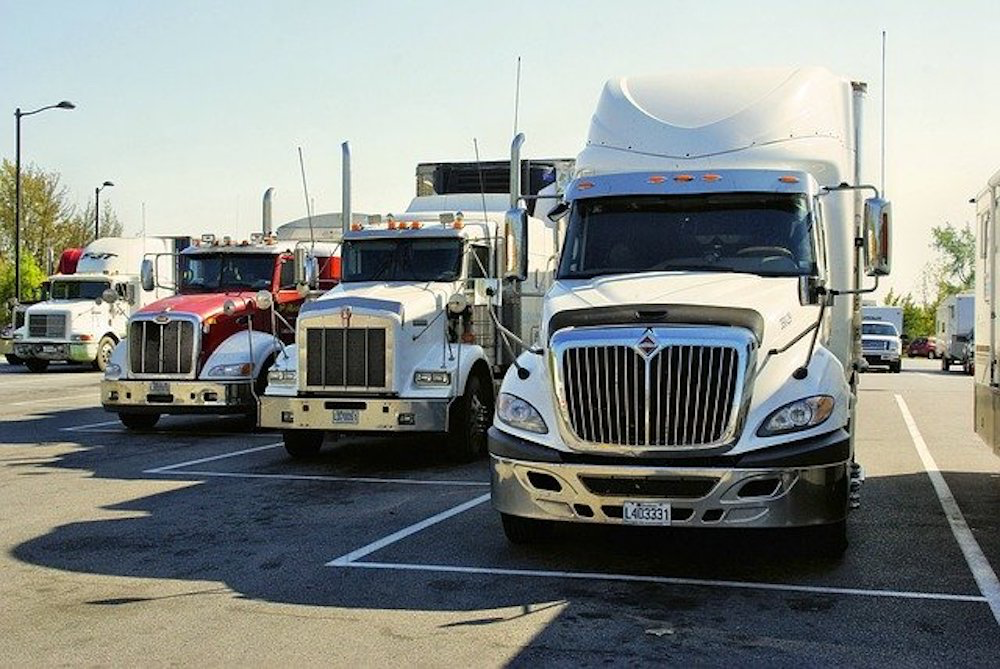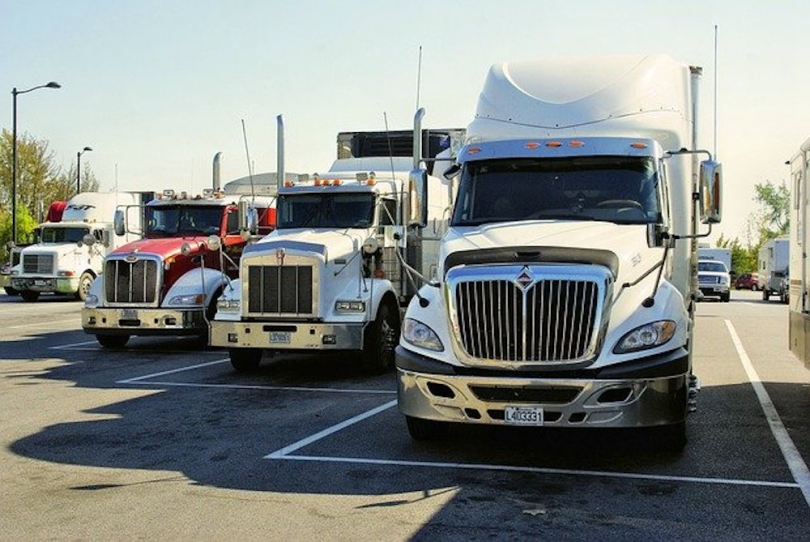 Vendorflow (Logistics)
A massive shift in consumer spending due to the pandemic has led to the rapid expansion of digital retailers and the logistics companies that serve them. With so many people pumping cash into the e-commerce industry, delivery drivers are being forced to travel bigger distances and work longer hours. 
That matter is further complicated for drivers when they're expected to use multiple apps to accomplish their tasks. LA-based SaaS startup Vendorflow was founded to provide operations personnel with a more seamless delivery experience, and it could be an essential tool as we move into the holiday season.
"The recent explosion in mobile apps truckers are expected to use to perform their daily activities are causing app fatigue. Carriers are skipping the apps and falling back on manual offline communication methods, resulting in unnecessary calls and inbox overload," Eric Rodriguez, co-founder and CEO of Vendorflow, told Built In.  
We're thrilled to create a much more trucker-friendly work experience."
Vendorflow's software acts as a communications layer that sits above traditional transportation management systems. There, operations personnel can directly communicate with carriers to touch base on booking loads, rates, documents, and more.
Ultimately, Vendorflow aims to reduce friction in logistics communication in the same way that Calendly reduces the back-and-forth of scheduling. The app utilizes a data capture approach that doesn't require install or login credentials.
"In an industry with diverse language and communications preferences, we're thrilled to create a much more trucker-friendly work experience," Rodriguez said. 
Vendorflow announced the arrival of $1.3 million in seed financing last week. The round was led by TenOneTen.