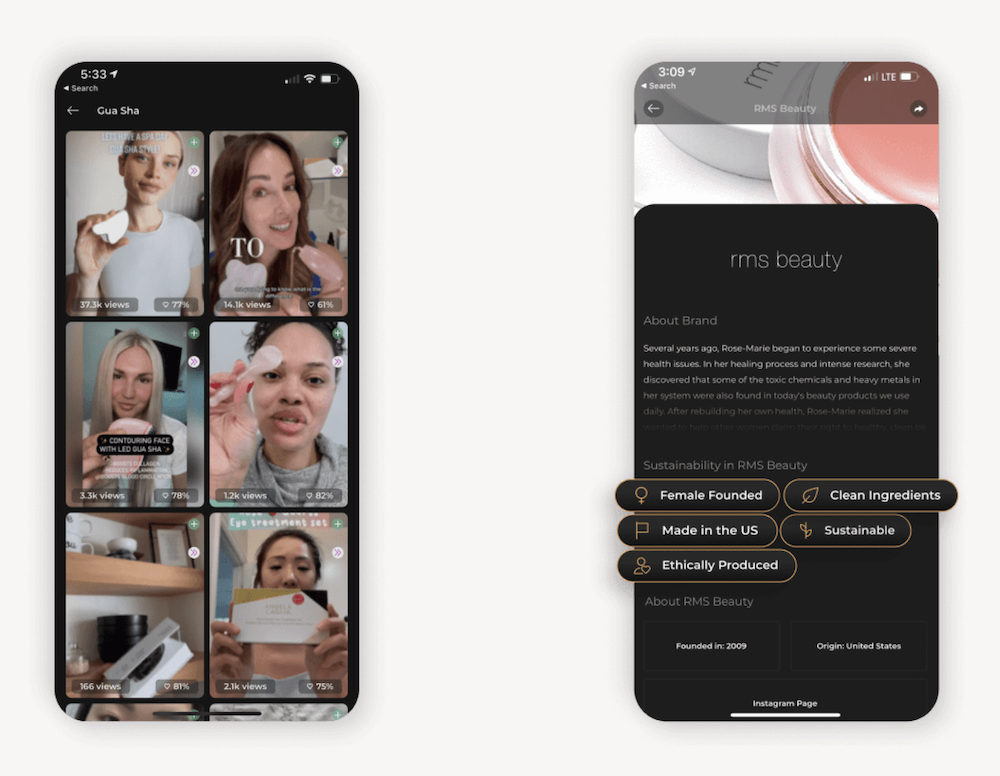 Flip, an LA-based social commerce app, announced Monday that it raised $28 million in fresh financing. The Series A round, led by Streamlined Ventures, will help the company expand its brand offering as it continues to scale. 
On Flip, users can attend shopping shows via livestream and receive any of their purchased goods on the same day, according to the company.
"In today's social landscape, shoppers crave authenticity more than ever, including in the ways they shop and interact with brands," Noor Agha, founder and CEO of Flip, said in a statement.
Flip bills itself as a discovery-to-purchase social commerce platform. On Flip, users can find beauty and wellness products by swiping through content created by other users. Imagine going to a social platform made up exclusively of shopping suggestions based on your specific taste, as opposed to scrolling past the occasional sponsored ad on Instagram. That's what Flip offers. 
In order to provide customers with a seamless delivery experience, Flip doubles as an end-to-end logistics platform.
"The beauty industry, in particular, is ripe for disruption, shifting from influencers and paid promotions towards honest testimonials from everyday users," Agha continued. "The future of e-commerce will be driven by shoppers and the real-life experiences they share via social media." 
In addition to the funding announcement, Flip announced the introduction of commissioned video reviews for all of its users. With the new feature, users have an opportunity to earn some money whenever others engage with or make purchases via their reviews.
"The majority of today's creators overwhelmingly rely on deals with third-party brands to monetize their social activity and only post positive reviews, regardless of their actual experiences," the company said in a statement. "[We're] empowering the next generation of digital entrepreneurs to directly engage with their followers through authentic reviews and monetize their content."
LA has become a hub for livestream shopping apps recently, as other SoCal-based companies like PopShop and Whatnot each raised huge rounds over the course of the last year. 
Flip, founded earlier this year, plans to use this additional capital to double down on the logistics aspect of its platform. 
Additional investors Mubadala Capital Ventures, BDMI and Ruby Lu participated in the raise, among others.