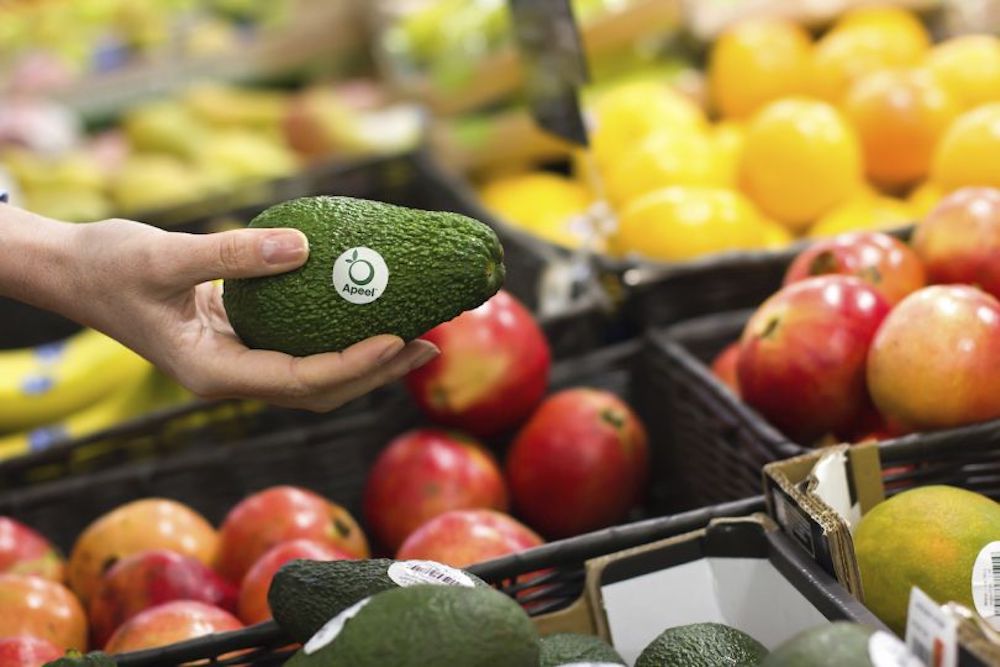 We've all been there. You buy a large amount of vegetables at the grocery store in a vain attempt to turn around your diet and then those green guys go bad by the time you're (finally) ready to cook them. If only there was some sort of protective layer that could be applied to produce in order to maintain its freshness.
That might sound like a far-fetched dream, but Santa Barbara-based agritech company Apeel Sciences is making that dream a reality.
On Wednesday the company announced that it raised $250 million in fresh financing to go toward its mission of lessening waste at every step of the fresh food supply chain. The Series E round, led by Temasek, marks the second $250 million raise for the company in just under two years. The fresh injection of capital sent the unicorn's valuation soaring to $2 billion.
"The pandemic has completely shaken up food retail: people are increasingly buying their fresh produce online, while simultaneously expecting the best in terms of quality and sustainability," James Rogers, CEO of Apeel, said in a statement.
Apeel's plant-based protection layer slows the water loss and oxidation process that causes produce to spoil, according to the company. Slower-to-spoil produce leads to less food waste and less food waste may lead to a healthier global environment. Food waste accounts for roughly 8 percent of global greenhouse gases, according to the Food and Agriculture Organization of the United Nations.
"By using solutions by nature and for nature, and in collaboration with food supply chain partners around the world, we can ensure people everywhere have a great experience with their fresh produce while increasing the sustainability of the global food system," Rogers continued.
Apeel will use the fresh capital to nurture supply networks with existing produce suppliers and retailers as well as foster relationships with new ones. All told, Apeel operates 30 supply networks across eight countries.
The company plans to launch at least 10 additional supply networks by the end of the year and will continue hiring for its team to keep things running smoothly. The agritech company is now hiring for 10 open tech positions spanning its engineering, IT and product teams, to name a few.
Apeel has raised over $635 million in financing to date, according to the company.