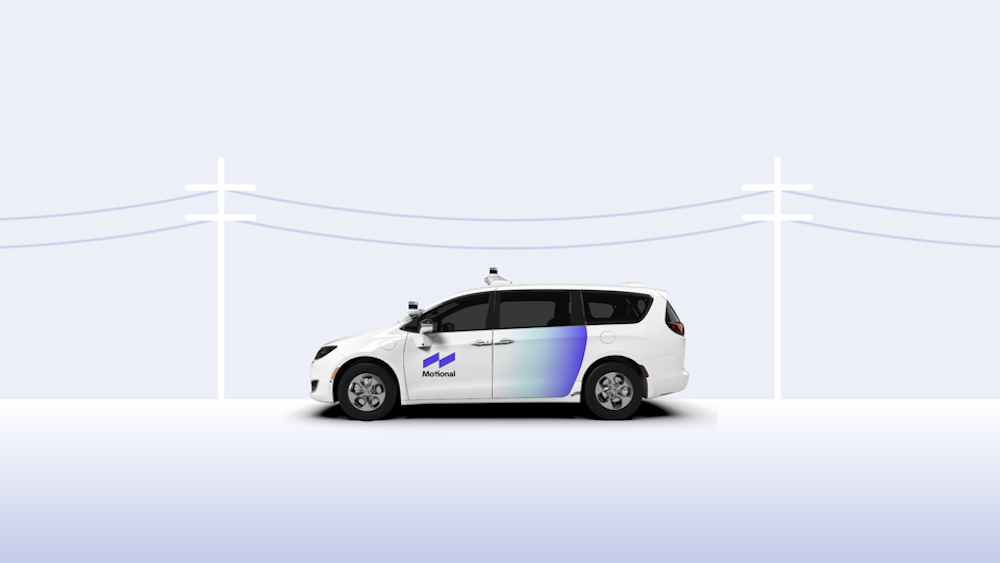 Motional, a joint venture between automotive giant Hyundai and driverless tech company Aptiv, announced Tuesday that it plans to expand its presence on the West Coast.
The announcement follows what has been a busy year for the Boston-headquartered company. Since its launch in March of 2020, Motional increased its headcount by more than 50 percent and expanded its operations in Asia to make room for Seoul. 
The latest move by Motional will support the company as it accelerates the mass commercialization of its robotaxi vehicles. 
Late last year, Motional announced it would be teaming up with Lyft to launch a robotaxi service across several U.S. cities. The plans are set to go into motion in 2023, according to the company. 
Motional isn't new to the West Coast, as the company has had a presence in Los Angeles for more than five years. But Motional is set to rapidly expand its presence following the announcement of a new operations facility opening in sunny SoCal and a new office in the Bay Area. 
"We are building a network of driverless vehicles to serve everyone, everywhere," a spokesperson for the company said in a statement. "This means our R&D can't be focused on one city or region. The diversity of our teams, operations, and testing is critical to developing truly scalable technology."
Motional plans to more than double the size of its team by the end of the year. The driverless tech company will move to an even bigger office in Santa Monica to accommodate its new employees.
In addition to the expanded office, Motional's SoCal-based team will be able to work with a new road mapping and testing facility. The company already has several similar facilities located in Boston, Pittsburgh, Las Vegas and Singapore. 
Meanwhile, Motional's Bay Area-based office will be home to its compute design team along with a new lab to facilitate research. 
"With our significant presence on the East and West Coasts, now including Silicon Valley, we're able to reach a large segment of the incredible talent pool," the spokesperson continued. "We're excited to offer these opportunities to new team members and look forward to welcoming those who are at the forefront of autonomy technology."
Motional is now hiring for 45 tech roles in Los Angeles, with a majority of hires being made in the company's engineering and data departments.