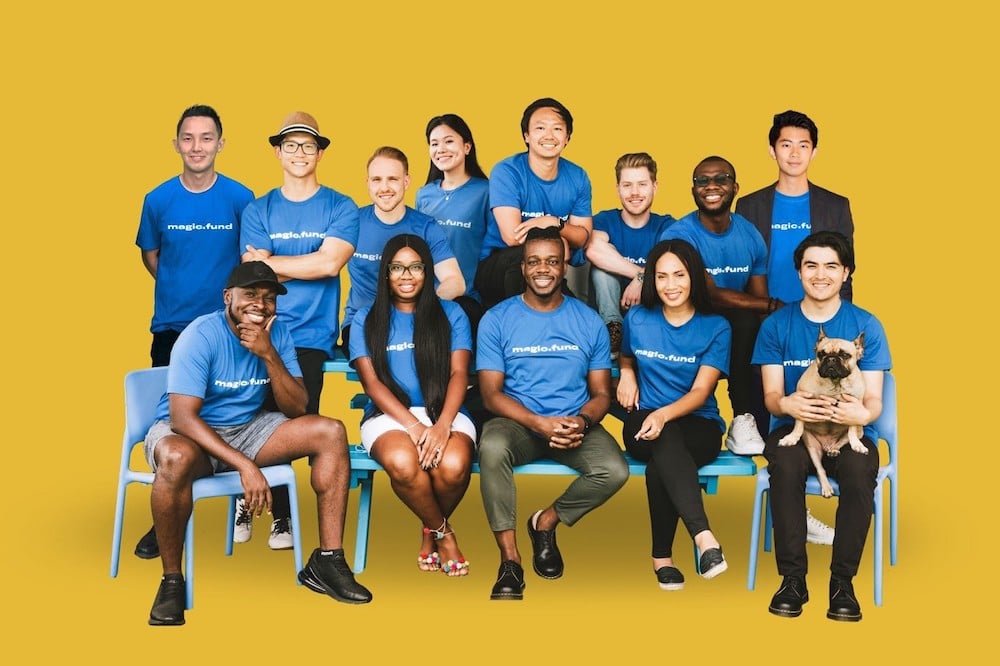 Los Angeles-based venture firm MAGIC Fund announced Tuesday that it raised a $30 million Fund II to continue backing early stage startups. The firm has invested in 70 pre-seed and seed-stage startups to date.
Magic Fund isn't just any old venture fund, the firm's team is completely made up of founders turned investors. This provides the companies that Magic invests in with some extra advice and support.  
"As founders, we often have the best access to early-stage deals but sometimes lack the personal capital to invest," the firm said in a post to Medium. "That's why it was imperative to build an infrastructure that enables us to invest in and support other founders."
Through its Fund I, the firm helped to support tech companies around the world, from Europe and Africa to Southeast Asia and Latin America. Some of the firm's global investments include companies like Payfazz, Frubana and Mono. 
"We have a keen focus on startups that build infrastructure while delivering a quality customer experience, especially in emerging markets," the firm continued.
Here at home in the U.S., Magic has helped to support companies from coast to coast. The firm has already spread its magic out west to include San Francisco-based software company Retool. It also invested in Miami-based fintech startup Novo. 
"Smaller funds run by diverse founders perform the best at early-stage investing," the firm continued. 
Magic's investments provide much more than just financial support. Through its founders-backing-founders approach, the firm aims to facilitate introductions to experienced tech stars in addition to supporting a company's strategy, marketing and hiring efforts. 
Magic's Fund II features a wide assortment of new partners from every corner of the tech industry. Some of the newbies include Adel Yang from Cambridge-based healthtech startup Medumo, and both Michael Lisovetsky and Troy Osinoff from New York-based adtech startup Juice.
Following the raise, Magic will continue to write checks ranging from $100,000 to $300,000 across multiple sectors and varying geographies. The company is accepting pitches from investors on its website.