125 Million Reasons Why Centerfield's Marketing Solutions Work
By combining a powerful marketing platform with a web of trusted consumer-geared sites, Centerfield has quietly gained influence as a major player in customer acquisition.
If you add up all of the people in the five most populous states — California, Texas, Florida, New York and Pennsylvania — you'll receive a sum of around 123 million. That's a big number — but it still falls short of the amount of people visiting Centerfield's websites each year. 
That makes Centerfield one of the biggest players in customer acquisition, working behind the scenes to connect consumers with brands in a multi-pronged solution that includes a powerful end-to-end platform and trusted sites like BroadbandNow.com, Security.org and Savings.com. Each site plays host to a wealth of knowledge in the form of unbiased consumer guides, which serve to advise interested users on the best products in security, technology and more. 
"Nobody would suspect that we're connected across all of these verticals in so many ways," Jaimie Clark, the company's vice president of SEO, said. "I feel like we are quiet giants."
With the perfect storm of content and tech, Centerfield's big-name clients gain increased traction from consumers interested in purchasing their products, while users gain thoughtfully researched information on the products that are best suited to their budgets and lifestyles. 
It's a pairing that, to Chief Marketing Officer John Busby, just works. 
"We're a technology company, a creative company and a company of experts," Busby said. "That's why we're successful."
Let's return to that staggering volume of traffic Centerfield drums up each year: 125 million. That number results in more than 3 million customers a year for brands like AT&T, Macy's and ADT. Behind each site, there's a talented team of writers, editors, strategists and SEO experts pinpointing exactly what consumers want — and delivering the quality content they need to make informed purchasing decisions. 
To learn just what goes into each consumer guide, Built In LA sat down with Busby, Clark and Vice President of Editorial Tina Lee. Together, they gave us a glimpse into how these guides are made, and the impact they have on consumers, customers — and their own teams. 
Inside Centerfield's tech
The powerhouse behind Centerfield's mission is its platform, called Dugout. The end-to-end customer acquisition tool helps users turn customer interactions into valuable insights that can boost omni-channel engagement. Alongside tools like automatic ad optimization and testing, the team recently added a new feature to the platform: AI-powered chatbots.
Tell us a bit about Security.org, BroadbandNow.com and Savings.com. What's the purpose of these sites, and how do they contribute to Centerfield's mission?
Chief Marketing Officer & Managing Director John Busby: All of these websites help shoppers make purchase decisions. If you need help finding an internet service provider or a home security system or even a Father's Day present, these sites are the best for helping answer those questions. Brands want to be a part of these sites, which is consistent with Centerfield's mission of helping brands be successful. These sites all sit on top of our technology platform, Dugout, which is a big part of what Centerfield offers. 
Aside from Centerfield's tech platform, how are these consumer guides successful in reaching people, and in turn, helping Centerfield's customers?
Vice President of Editorial Tina Lee: On these sites, we have mostly product and service reviews. We're trying to provide honest recommendations to people to help them find the right products and services. We have the resources and structure to do that, with 30 editorial in-house staff members who manage a large team of freelancers. And those freelancers have become — or were already — true experts in their spaces. We make a point of getting teams assembled who really know what they're talking about.
The way folks become experts is by doing everything hands-on. The advice we give is coming from an authentic place, so if we're testing a service, we're actually getting those services on our devices and on our phones, TVs and laptops. These recommendations are coming from our actual experience and many hours of research. We want our advice and these guides to be as useful as possible. 
Vice President of SEO Jaimie Clark: We know we're at a place today where people get the majority of their information from web search. So naturally, optimizing for search and meeting people where they are is a big part of our strategy. From a mission standpoint, we really want to make people's lives easier when they're shopping, because we know time is valuable. So as much as we can give people the information they need to make purchasing decisions quickly, we do. Google just happens to be the place where people research for this type of information, so we take a search-first strategy. 
Media recognition
Centerfield's consumer sites are impacting the way businesses and consumers navigate the modern world, but that's not all they're doing. According to Busby, the content on Security.org, BroadbandNow.com and Savings.com attracts media attention from savvy publications, too. Just ask Wired, Forbes, The Washington Post, The New York Times and the United States Senate — they've all cited the team's consumer guides.
These guides reach 125 million consumers annually. What's the process of translating consumer interests into these guides?
Busby: Some of the sites we've purchased through acquisition: Over the last two or three years, we've had the opportunity to buy some consumer guides. Then, with Tina's work in editorial and Jaimie's work in SEO, we've seen significantly more consumers visiting our sites over the last year or so. It's exciting to be part of this growth. 
Clark: The fact that we have over 100 million users is not by accident. We're heavy in our ideation processes, which start by understanding what users are looking for. We use a data-backed approach to understand audience interest, what types of questions they're asking and what types of products they're getting. 
If there are new versions of products, we have to understand the nuances so we can cover them. We put numbers behind our approach so we can see that, say, there's a large user need around security systems, and these are five brands that people are searching for the most. From this ideation period, a topic will get assigned, and then research, testing and writing will begin. 
Lee: We take a lot of our leads from that research the SEO team does on user demand. That translates into real assignments to our team of almost 100 freelancers, who do additional research on what types of related search queries may be needed, just to make sure we're getting the best content to our users and the most well-rounded, thorough answers to what we think their questions are.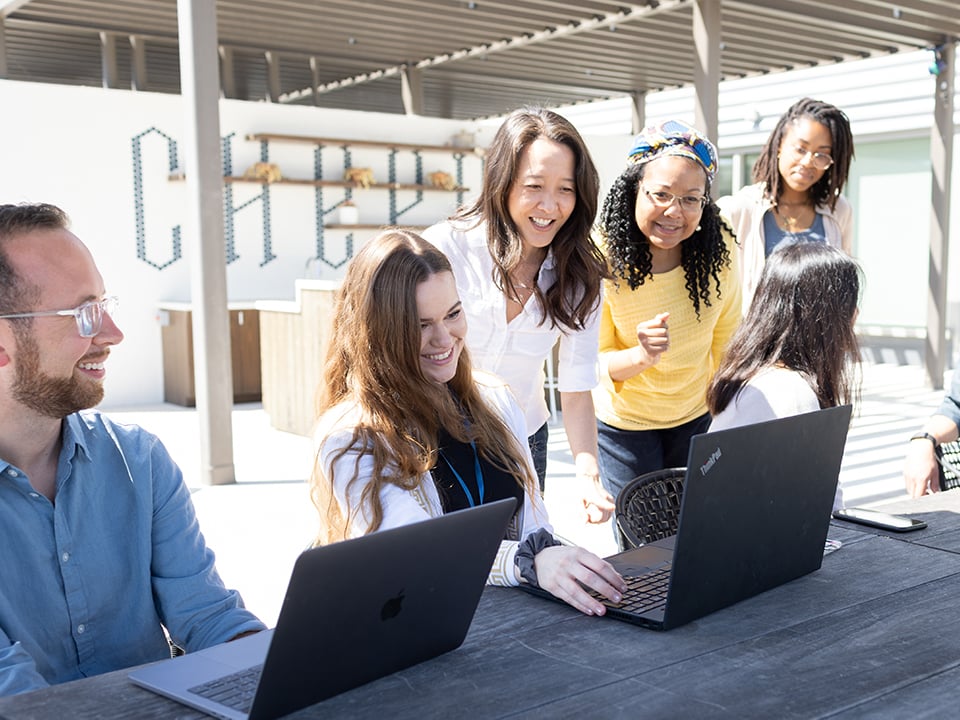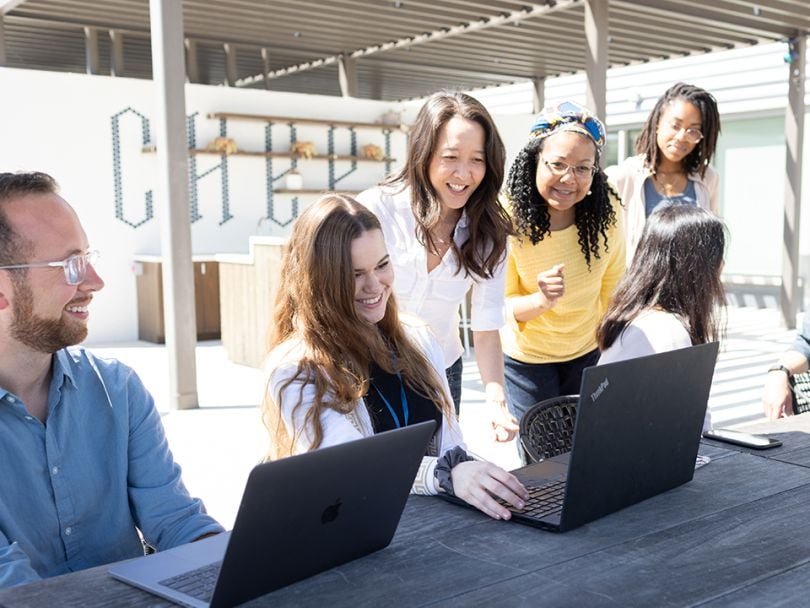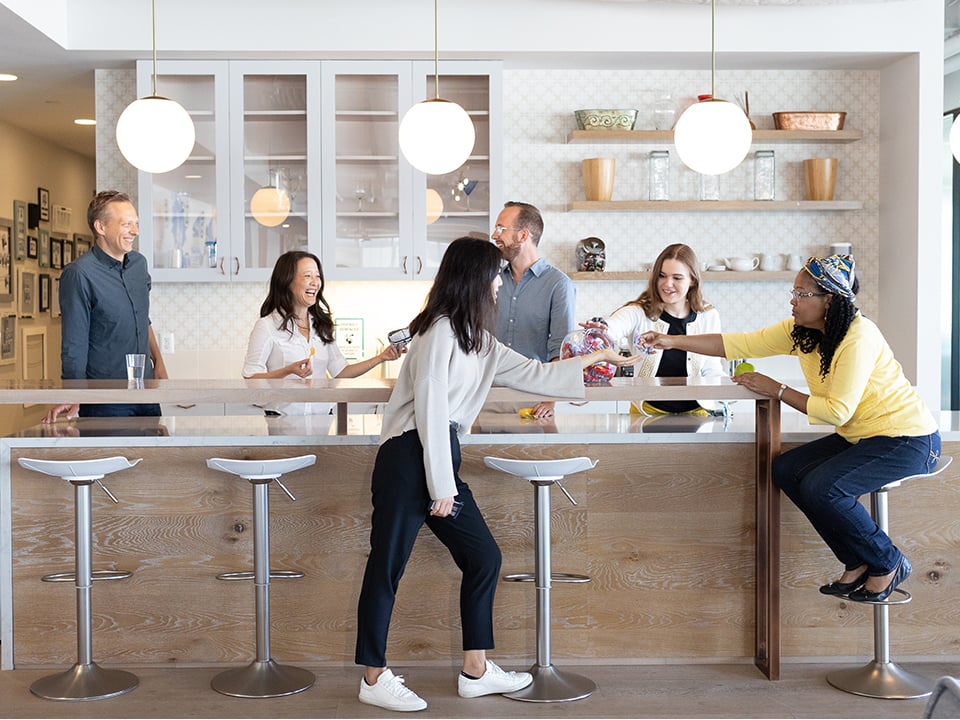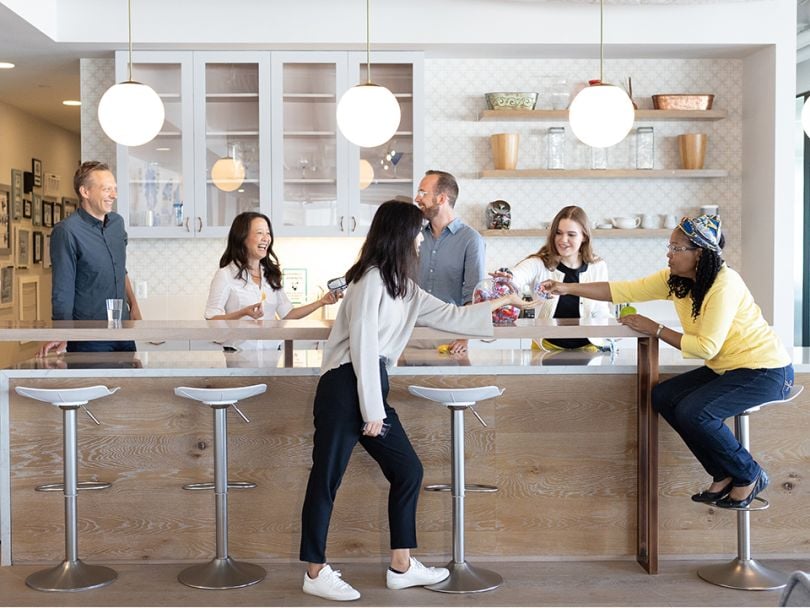 Built-in agility
Recently, Centerfield replatformed the site BroadbandNow.com. According to Clark, it was a big undertaking, but one that's already paid off for the team. "It allows us to update information and publish quicker at scale," Clark said. "We can be more efficient and make our employees' lives easier, which is a big deal for us."
What are some challenges your team faces when pulling together these consumer guides? How do you overcome those?
Lee: Information and trends are constantly changing, so the job is never done. Even if we have a set of reviews we've written, things can change quickly. Companies merge and fold, prices change. Our team needs to be on top of those changes at all times, which is a challenge. There's also just so much out there, volume-wise. We have to be good about prioritizing what people are most interested in and making sure we have those interests covered. 
Clark: We're experts on our beat, but search engines are always changing, too. We have to make sure we're disseminating information to the team when things change, as well as explaining why we think things work better a new way. We're not just doling out SEO recommendations, we see it as part of our job to teach everyone else along the way. That's what allows people to grow. 
Speaking of growth, what does professional development look like on your team? What kinds of opportunities are there for your team to broaden their skills?
Lee: The editorial team is passionate about the topics they write about, which is because of the amount of time they spend researching. Because they get to be on the front lines of testing out the latest technologies and developments, it's really exciting. 
I try to empower and challenge them to grow as leaders, and Centerfield also has leadership training courses that people can participate in to further develop and engage from a higher level. We're always trying to help people take that next step to grow, which folks respond well to because there's always a new challenge. 
Clark: I think something we all believe as managers is that we have to understand each team member's goals, aspirations and ambitions, and how those should always be changing instead of staying set in stone forever. Being mindful in that way allows us to better understand how we can provide each person with opportunities to grow, like including them in projects that are outside their day-to-day wheelhouse or sharing resources with them if they're newcomers. 
It's a balance of giving people multiple options and avenues to grow. With the SEO team specifically, you can grow out or grow up if you have more managerial interests. Or if you're a content SEO person and want to learn more about technical projects, that's on the table. We want people to feel like they're moving forward, instead of just getting their work done. 
Busby: Not to sound too cheesy, but we're truly excited for people to grow with Centerfield.