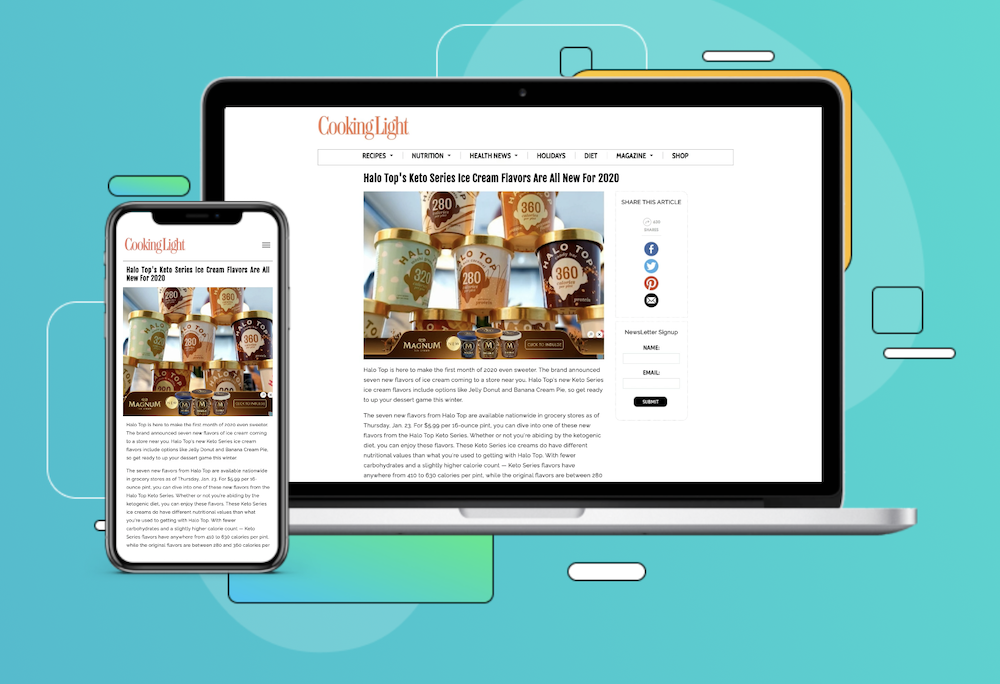 Santa Monica-based adtech company GumGum announced Tuesday that it raised $75 million in fresh financing from Goldman Sachs Growth.
Typically, online ads are based on a user's browsing activity by analyzing HTTP cookies. An HTTP cookie is a tiny piece of data stored on a user's computer by the web browser while they're perusing a website.
In contextual advertising, though, ads are controlled based on the content of a website by using visual or linguistic elements. Companies like GumGum deploy their own computer vision and natural language processing technologies to serve web users ads that are relevant to the content they're consuming.
GumGum performs contextual analysis on over 50 million web pages and videos per day, according to the company.
"Cookies are being phased out and consumer privacy regulations are becoming more stringent," Allison Berardo of Goldman Sachs Growth said in a statement. "GumGum is well positioned to benefit from this market dynamic as its contextual technology offers an alternative for brands."
GumGum plans to use the additional capital to make its proprietary contextual API and web products more broadly available. The company also plans to accelerate its investments in the international market as well as hire for its team.
The company is looking for a dozen new employees to add to its roster. Available positions span just about every department and a handful of remote roles are available.
"GumGum has not only perfected its contextual technology but complements it with creative executions to drive performance," Phil Schraeder, CEO of GumGum, said in a statement. "When it's done right, contextual can be extremely effective."
GumGum works with an array of well-known news outlets and online publications including CBS, Fortune, Insider and Rolling Stone.
"The time is now and we are excited to lead the industry in navigating a new way of thinking about contextual as a primary strategy," Schraeder continued.
GumGum has raised $133.8 million in venture capital financing to date, according to Crunchbase.
Existing investors in the company include Upfront Ventures, NewView Capital, and Morgan Stanley Expansion Capital.