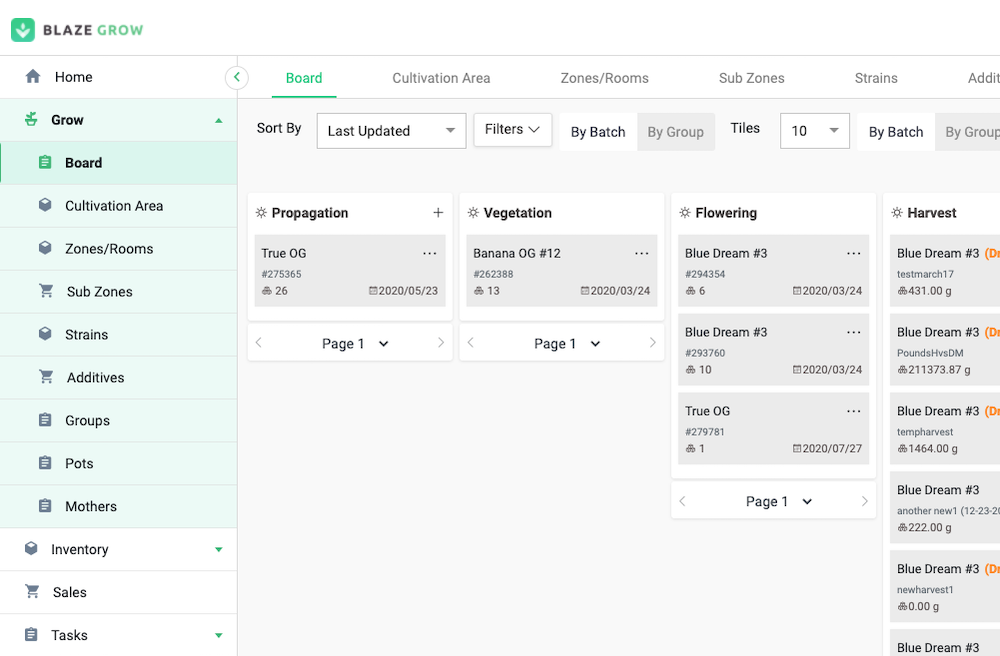 Many people have been leaning in to their favorite vices over the course of the pandemic. As a result, liquor and cannabis businesses have been thriving. Newport Beach-based cannabis software company Blaze is no exception.
Blaze closed its seed round in 2019 and the company has seen exponential amounts of growth since then. This week, the company announced the close of an $8 million Series A that it will use to continue building out its suite of products.
Blaze offers up "seed-to-sale" software and apps for cannabis dispensaries, delivery services, distributors and cultivators. The enterprise-grade software remains in compliance with local laws and regulations. The company also provides its enterprise users with a full suite of APIs and integrates with over 40 technology vendors in the cannabis industry.
Blaze CEO Chris Violas was inspired to get into the cannabis business during his undergrad at Cal Poly San Luis Obispo. He had his sights set on becoming a professional soccer player until his sophomore year when he broke his right wrist ... twice.
"During that time I tried consuming [cannabis] for the first time and had a great experience so naturally I tried to order some products through Weedmaps and, sure enough, it took three days to get to me, it was not what I ordered, the prices were off and I was just really confused as to what was happening in the experience," Violas said in an interview with Built In.
Violas decided to tap into his father's knowledge of dispensary setup and compliance and attack the issue himself. Violas' father is an attorney that worked on Prop 215, California's medical marijuana initiative that passed in 1996.
Violas wrote up a business plan for his father and was granted a loan to get his own delivery service up and running.
"My junior year, toward the end, I'm in the back of my class, like what am I doing? I'm trying to dispatch drivers and I'm using 10 different softwares, this is absolutely insane," Violas continued.
His senior year, he wrote his thesis on the business and ended up selling the company right after he graduated. After a couple years at Amazon Web Services, Violas broke ground on the code for Blaze.
"We were like, 'We're gonna do this, we're gonna take the proceeds from our sales and dispensary, we're gonna throw it into Blaze and we're gonna make this thing work,'" Violas said.
Now, the company is experiencing hyper-growth and has facilitated over $1 billion in annualized GMV with over 300 operators across nine states. Following the latest round, Blaze plans to bring its software to more states across the country.
The company couldn't have chosen a better time to expand. Just in the last week, lawmakers in New York and New Mexico have passed legislation to legalize recreational marijuana in their respective states. Over the last few years, similar bills have passed in several other states, including Arizona and Illinois.
The additional capital will help Blaze continue to build out its product, sales and marketing efforts. The company plans to aggressively hire across the board as it continues to scale, according to Violas.
Moving forward, Blaze has its sights set on expanding to New York, Michigan and Massachusetts.
Blaze has raised $9.5 million in venture capital financing to date, according to Crunchbase.