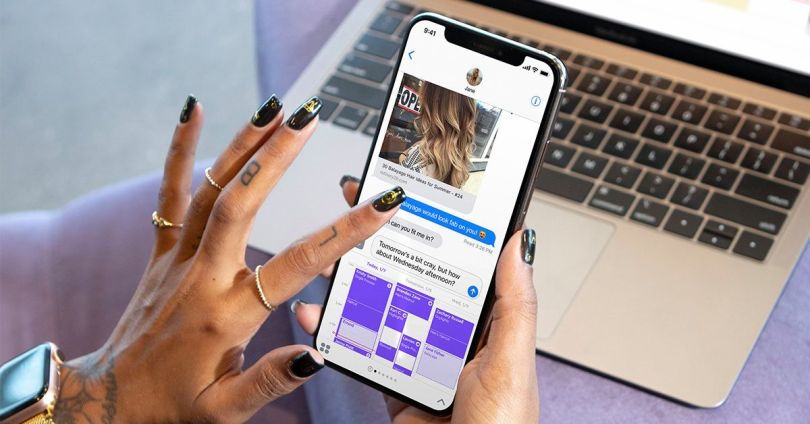 A client at a hair salon or spa may experience high wait times as other clients file in around them. On the other side of this inconvenience are hair stylists and estheticians swamped by the chaos of trying to manage the flow of customers and information with software systems that weren't designed for the job.
Four years ago, SaaS platform Boulevard was founded to combat this issue. On Monday, the West Hollywood-based startup announced the close of its $27 million Series B funding round, following its $11 million Series A last year. With this new raise co-led by Index Ventures and Toba Capital, Boulevard will expand its team, grow its footprint and expand its inventory of customer products. Currently, the company has open positions in operations, research and development and sales.
In the midst of the pandemic, salons, spas, medical spas and businesses of the like have faced increased challenges operating while stay-at-home orders keep clients at bay. These appointment-based businesses are forced to upgrade and transform the technology that keeps them running.
Boulevard works to facilitate this modernization by streamlining processes like scheduling, client communications, marketing, inventory, labor management, reporting and payment processing.
"With limited access to the professionals that help us look and feel our best, I think the world has realized something that our team has always recognized: salons and spas are more than a luxury, they are essential to our well-being," Boulevard co-founder and CEO Matt Danna said in a statement.
The company reports that its customers have seen significant improvements in revenue since they began using the platform. On average, these include 16 percent more service bookings, 24 percent more in tips for stylists and technicians, 71 percent fewer no-shows and late cancellations and 56 percent fewer phone calls. According to the company, its platform can help businesses double their profits in about 90 days.
"The secret to this company's success has been in always putting its customers first, no matter what the economy looks like," said Patrick Mathieson, partner at Toba Capital. "Not many companies can more than double their customer count during a period when the entire industry is temporarily closed for business."
Boulevard has raised a total of $33 million to date.