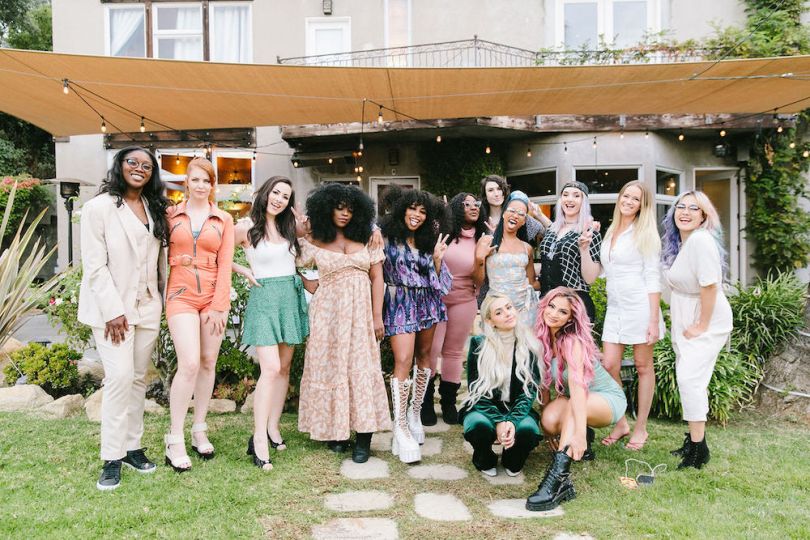 Despite the universal appeal of video games, the industry has always been male-dominated. Queens Gaming Collective hopes to change that.
The LA-based gaming lifestyle company launched from stealth on Tuesday. In addition, Queens Gaming Collective announced that it raised $1.5 million in a seed funding round led by gaming-focused investment firm Bitkraft Ventures.
The video game industry has evolved beyond the companies that make the games and the people who play them. Now there's a huge supplemental market for those who watch video games for entertainment, with the growth of things like esports leagues and famous Twitch streamers. And although this space may be supplemental to the video game industry, it's extremely valuable. The esports market alone is expected to reach $2.4 billion in 2024. So while almost half of all gamers are women, it's important that they are equally represented on the business side.
"Revenue is king, but culture is queen," Queens Gaming Collective co-founder and CEO Alisa Jacobs​ said in a statement. "Gaming is a lifestyle, and Queens is a global movement built for and led by diverse women dedicated to radical representation, economic inclusion and collaboration over competition. Beyond a lifestyle brand, we're building a community that celebrates the successes and advancement of our creators."
QGC's mission is to make it possible for women streamers, competitors and creators to lead profitable careers in gaming. It does this by providing access to the infrastructure and necessary resources within the video game industry. At launch, QGC has a roster of over a dozen "Queens" who will be creating video game-related content. These individuals are a mix of gamers, streamers, influencers, cosplayers and even a WNBA champion.
The Queens will post content across platforms, like the QCG Twitch channel. You can check out the company's website for more information on the QCG roster and partnerships.
"This is obviously just the beginning for us," Jacobs told Built In. "You're going to start seeing more and more from our talent in terms of programming, content and activations. While we're excited for some of the big ticket and bespoke opportunities like our first livestreaming event on December 5, we're also looking forward to other, ongoing collaborative content and fun competitions."