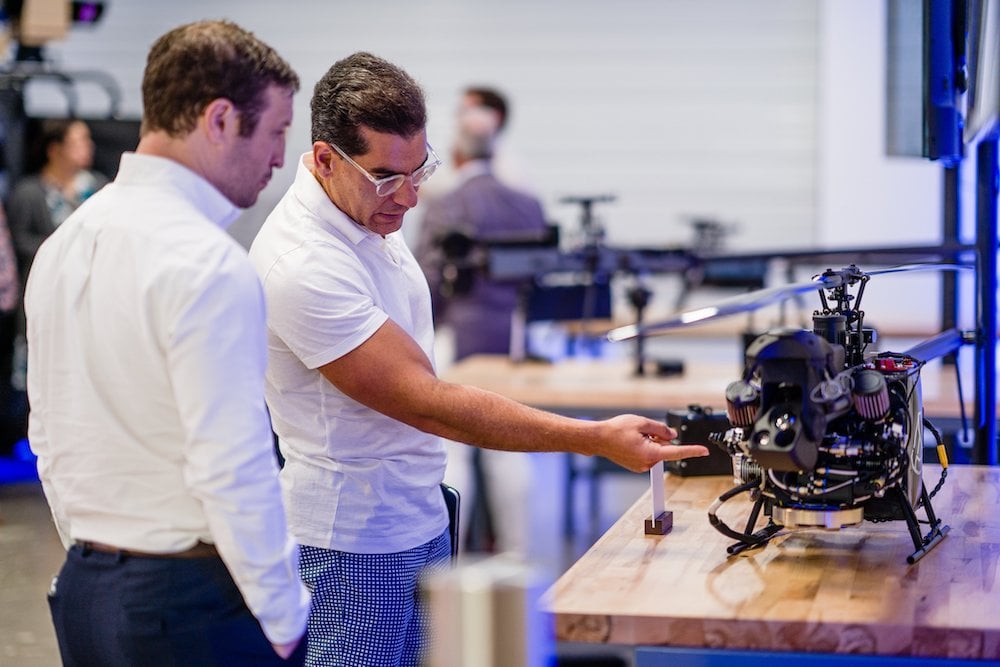 On Wednesday, three-year-old defense tech startup Anduril raised $200 million in a Series C funding round led by Andreessen Horowitz. This new funding brings the company's valuation to $1.9 billion, which is almost double what the company was valued at after it last raised money in September of 2019.
Anduril was launched to bring Silicon Valley tech and engineering ingenuity to the defense sector. It creates drones, sentry towers and AI-based surveillance software for government contracts. To date, the company has worked with the U.S. Department of Defense, U.S. Department of Homeland Security, and the UK Ministry of Defense, among other government agencies.
The company says that this new funding will be used to invest in R&D as it works to create new products, such as its AI-based tech. In addition, the company is also currently hiring across the board to scale its operation, with a specific push to acquire new engineering talent.

"Our business continues to accelerate with a suite of software and hardware products and an expanding roster of customers," co-founder and CEO Brian Schimpf said in a statement to Built In. "We did this by using our unique business approach to transform the way business is done with the government and by attracting the best and brightest talent, who are building the next generation of advanced technology capabilities critical to the future of national security."
Anduril is based in Orange County, with additional offices in Seattle and Washington, D.C.