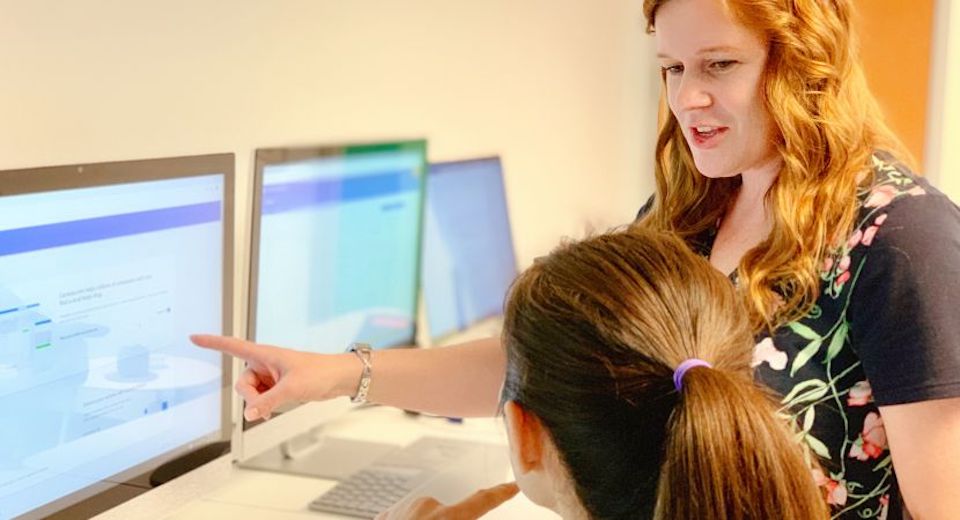 The automotive artificial intelligence market is projected to be worth more than $10 billion by 2025, according to MarketResearch.com. Continued investments in the development of self-driving cars will play a significant role in reaching that figure, though other AI-based technologies like blind-spot alert, adaptive cruise control and advanced driver assistance systems will bolster that number as these implementations become the industry standard in newer vehicles. 
Those in-car resources are meant to help drivers avoid accidents, but unfortunately, collisions still happen. CCC is bringing AI to the post-accident process through solutions it offers auto insurance, repair and parts companies.
VP of Product Development Ron Nelson discussed the work the growing LA team is doing on the company's Smart Estimate product. The tool uses AI to analyze vehicle collision photos and predict repair requirements, including the specific parts that may need fixing or replacement. All of this information then assists an insurance estimator in writing the vehicle damage estimate. 
 Using tech like Kotlin, Swift and Windows Presentation Foundation (WPF) to build integrations for Android, iOS and Windows platforms, developers create the web interface used by insurers, collision repairers and consumers. Nelson shared how he fosters a purpose-driven culture and supports engineers' personal and professional goals through career-mapping and continuous learning initiatives. 
What is CCC's mission? 
Our tools help auto insurance companies and repair facilities get drivers back on the road following an accident.

 We provide technology solutions that can simplify the claim or repair process, providing auto insurance companies and collision repair shops with tools to reduce friction. Our automation, communication tools and insights help insurers and shops keep their customers informed throughout the claim or repair process.

What is a major project the LA tech team is working on right now?


One initiative we're working on is called CCC Smart Estimate, which is an AI-powered vehicle damage estimating system. It's used by auto insurance companies and leverages advanced photo-analytic models to make vehicle damage predictions using photos of the damaged vehicle. CCC Smart Estimate helps estimators write vehicle damage estimates faster and shares insights along the way. We're now incorporating those advanced concepts into some of our other tools.

We ask every employee to commit to at least one personal development goal each year. "
What are some cutting-edge tool tech tools your team is using?


Our latest web user experiences are powered by AngularJS, HTML5 and RESTful microservices using the ASP.NET Core framework. And our continuous investment into shared cloud services has allowed us to support many different device-specific user experiences. In addition to AngularJS for the web, we also deliver user experiences for Android with Kotlin, iOS with Swift and Windows tablets with WPF and C#. All these integrations are powered by a common backbone of cloud services that include ASP.NET Core, MSSQL and C#.
What's the culture like on the engineering team? 
Our culture is oriented around solving problems and making a difference for drivers while having fun along the way. We have regular socials and offsite events planned by our volunteer office committee that include happy hours, food trucks and minute-to-win-it games. One of our favorite events is our summer boat trip to Catalina Island where employees hang out, go zip lining or explore the island. Beyond that, each team has its own personality; for example, one team is heavy into ping pong.

What resources are engineers provided that encourage their professional development and career growth?


Continuous learning is central to our culture, so we ask every employee to commit to at least one personal development goal each year. We support employees in a number of ways, including providing clearly defined career ladders, encouraging self-study, industry events and hackathons.