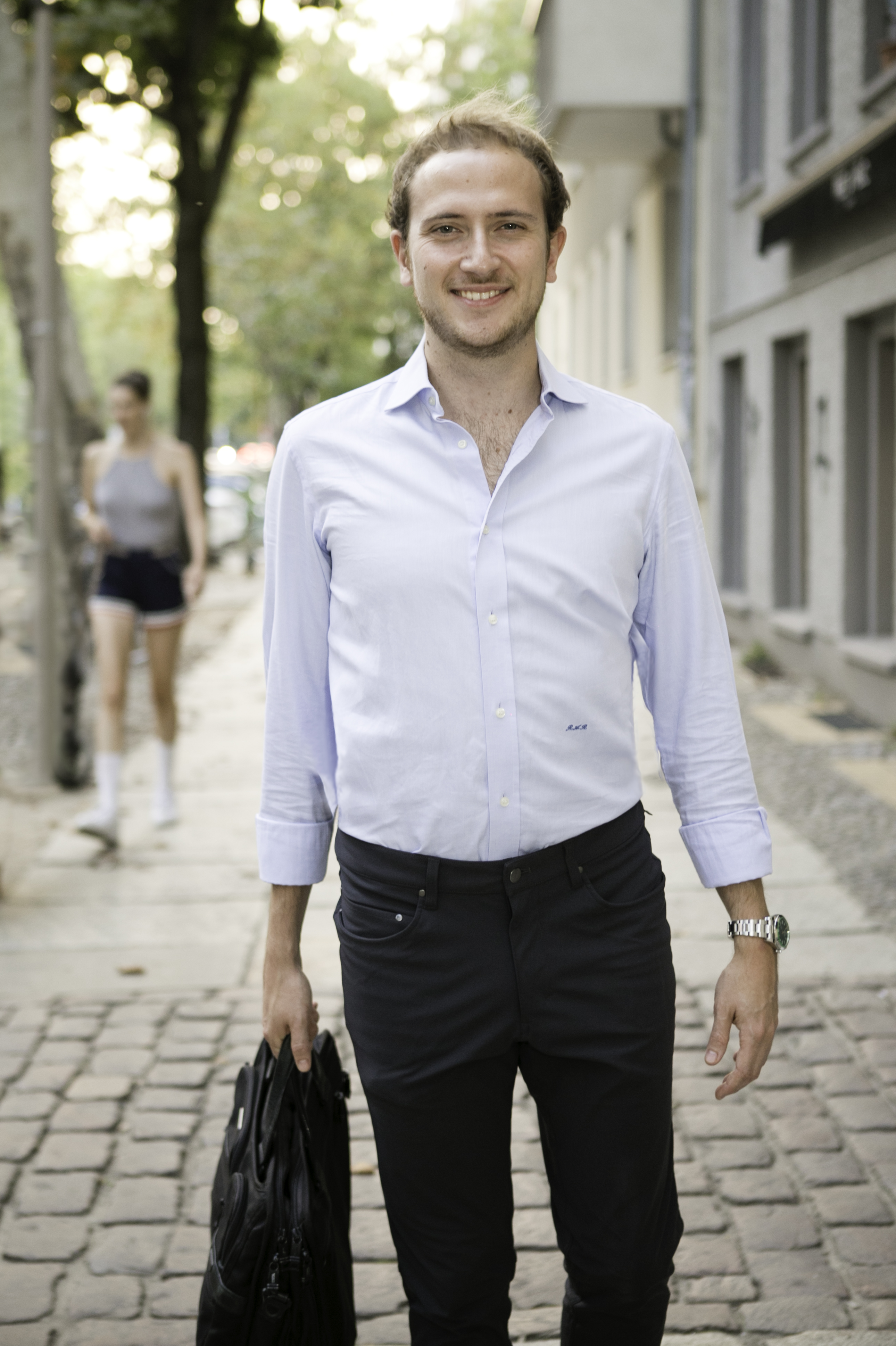 Many tech companies' origin stories begin in a garage. For Renato Anselmi Ricci, the inception of nok began with a chance encounter in Berlin with fellow entrepreneur, Bobby Wann. 
Wann proposed, "Wouldn't it be exciting if you could pull a product out of the screen when shopping online and try it for free at home?" Ricci agreed that it would.
To Ricci's surprise, Wann said he had a rough concept for a supply chain that would mimic his idea. 
In less than two years, Wann's lightbulb moment turned into a company that aims to disrupt the costly "free returns" market by allowing consumers to try products from home for free before committing to any purchase. With nok, no deposits are taken on the card unless consumers decide to buy. The service also includes same-day delivery, three trial days and return pickup.
According to a CNBC report, consumers return 30 percent of online purchases, which is why many companies opt for a "try before you buy" policy. But typical 30-day trial periods offer too much time to consumers, who might not feel motivated to explore all of a product's features in such a lengthy period of time. If, however, a shopper decides they are ready to purchase the item, they have to return the trial product for a new one, which can be an inconvenience. As well, operating the logistics of a free-trial department adds extra costs for the company.
"Nok's mission is to make trying products at home frictionless for consumers and sustainable for brands," Ricci, now COO of nok, said. 
Nok, which launched in Berlin in 2017, expanded to the United States in January 2019. Ricci said he hopes the young startup becomes a retail unicorn, adding that his growing team of seven is "extremely driven and foolish enough to believe in our bold vision." 
We asked Ricci to tell us about the inspiration behind nok, the evolution of its technology and the company's expected growth in the coming year. 
What inspired you to build nok?
Prior to founding and running operations at nok, I was a senior strategy consultant in the Middle East where I managed teams across high-profile projects. These included the strategy and launch plan for Qatar Development Fund, a $6-billion economic development fund, and a $500-million innovation fund to foster entrepreneurship in the region. 
I traveled to Berlin during a weekend in April 2017 to participate in a hackathon organized by global accelerator Startupbootcamp. I won and was offered a job as an entrepreneur-in-residence for their next startup cohort in Berlin. There I met my co-founder, Bobby Wann, an American who started his first company while in college, sold his shares in 2015 and moved to Europe. We started working together on every project, as our skills perfectly complemented each other. 
When Bobby proposed the initial supply chain for nok, it made me visualize homes as stores and think, "isn't that where conversions happen anyway?" I only buy things that I either experience first-hand or hear friends talk about positively.
I was so fascinated by the idea that I started leveraging my contacts from consulting. They said this supply chain could solve a $400-billion return problem across major companies. People were already trying products using 30-day return policies, but it was completely unsustainable.  
We approached the accelerator leadership at Startupbootcamp and told them we would both be quitting as EIRs to pursue this idea. They offered us an investment and allowed us to compete in the acceleration program in 2017. In 43 days, we created and launched a minimum viable product, which we presented at the demo day.
They said this supply chain would solve a $400-billion return problem across major companies."
Nok wants to disrupt the retail industry through home-trials. How does your technology support that mission?
 We have unique technical challenges in several areas. We are working with reverse logistics order flows as the default rather than the exception, which requires novel order management software. We're also integrating with different third-party logistics providers as well as courier companies, with multiple APIs that need to be created and maintained. Finally, we are focused on serverless offerings in AWS as part of our stack and best practice for testing. This will expose developers to the latest solutions.
We currently have a completely flat engineering team structure. All developers are involved with architectural and system design decisions, as well as technical decisions regarding the stack, libraries, frameworks and third-party integrations we use. All team members are expected to focus on testing, monitoring and supporting their own code in production and should be self-sufficient and proactive. 
In regard to processes, we are an Agile shop. We design deliverables to be MVPs with fast follows. We iterate quickly on ideas, execute POCs when needed and encourage developers to work directly with stakeholders to flesh out requirements and right-size development efforts. We don't have a defined set of meetings each day or week, and default to development time over ceremony.
In regard to processes, we are an Agile shop."
Nok was founded in 2017. What is the culture like at a young and growing startup?
We are extremely driven and foolish enough to believe in our bold vision, which is to become a retail unicorn. We believe that happy and driven people are the secret sauce to a successful company, so we are building the culture around "grit and positivity." 
Bobby is adamant about seriously investing time and resources into each team member. We give each member a budget to spend on their personal growth. If we fail to build a unicorn, at least we will have improved some team members, who will go on to do great things. 
We give each member a budget to spend on their personal growth."
You are currently a team of seven, but growing. What will that growth look like in the coming year? 
We are looking to double in size by January, which coincides with our client launches. Next Q1 is huge for nok, as we will launch several large clients simultaneously in Los Angeles and New York City. 
 We look for people who share our passion for nok's vision; people who are gritty problem-solvers and who recognize an opportunity to join a company working on a unique model early in its development. This journey will be extremely exciting but equally demanding.
We have a great problem: too much demand. Instead of casting a wide net, we are hyper-focusing on the existing clients to ensure successful programs. Then we will expand to new cities with these clients while opening up slots for new brands.