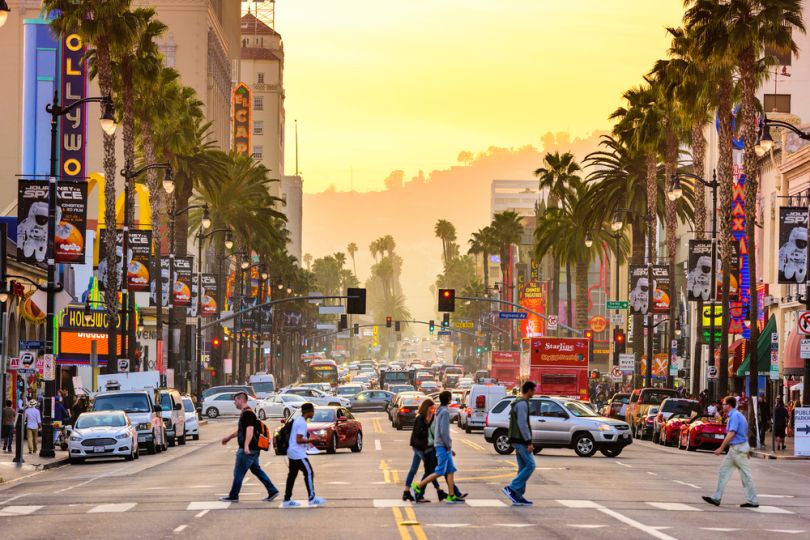 If you haven't been spending your precious summer days tracking the latest tech funding news in Los Angeles, never fear. We've got you covered with a handy guide to this month's top funding rounds. With an appearance by Elon Musk's The Boring Company and a Drake-owned company, July was a hot one for the LA tech scene. Check out the five largest rounds in LA:
#5 (tied), $10 million
What they do: Since launching in 2016, Wondery has become the fastest-growing independent podcast publisher in the game. Based in LA, the company has made its name producing 17 different podcasts that have reached number one on Apple Podcasts charts, including Dr. Death, Business Wars and Dirty John.
The round: With this round, the company aims to expand its international audience and add to its arsenal of shows. Former National Geographic Partners CEO Declan Moore also joined the team to lead its global efforts.
#5 (tied), $10 million
What they do: Interested in expanding your wine palate beyond Two Buck Chuck or keeping up to date on the world of wine? Winc wants your business. Founded in 2011, Winc offers a direct-to-consumer wine and sake club that keeps prices manageable under $20 a bottle. 
The round: Winc raised $10 million in funding to develop and promote a new line of sake, complete with a tasting trial kit and a brick-and-mortar sake tasting room in LA. To date, Winc has raised $42 million in funding.
#4, $12 million
What they do: One of Los Angeles' newest startups, FanDragon Technologies aims to shut down ticket scalpers selling fraudulent tickets. To do this, the company offers an SaaS, blockchain-driven platform called Aventus Protocol. This adds an extra layer of security on the ticket distribution process. This tool is designed to eliminate bots and track fraudsters, ensuring tickets are legit and go to the right people.
The round: Barely a week old, FanDragon formally launched with $12 million in VC funding and offices in LA, New York and London. As part of the launch, Robert Weiss, former CEO of the Arpanet Group, assumed the role of CEO at FanDragon. 
#3, $18 million
What they do: Food delivery apps have transformed the dining experience, and it's up to restaurants to adapt or be left behind. Alex Canter launched Ordermark in 2017 to help restaurants make the transition to online ordering seamless. Ordermark provides a single dashboard and printer so that restaurants can manage and capitalize on those food app orders. The company is based in LA and has an office in Denver.
The round: Investors delivered an $18 million Series B round to Ordermark on July 19, which it will use to invest in its platform and reach more restaurants. Foundry Group led the round, along with participation from existing investors TenOneTen Ventures, Vertical Venture Partners, Mucker Capital and more.
#2, $35 million
What they do: Based in LA, 100 Thieves is an e-sports startup with a multimedia studio and fashion line. It may sound like a lot, but with global recording superstar Drake on-board as co-owner, all things are possible. Since launching in 2017, they've won championships in Call of Duty, sold out their apparel lines and produced two podcasts about gaming.
The round: After a successful year, 100 Thieves jumped into 2019 with a $35 million Series B round. The company also has plans to move into a 15,000-square-foot office in LA to fit its growing business.
#1, $120 million
What they do: Odds are, you've heard of Elon Musk's Boring Company, which seems to break more ground in headlines than actual tunnels. But that may be changing after a recent contract with Las Vegas Convention and Visitor Authority. Musk's LA-based company aims to drill tunnels and build high-speed transit systems, like the kind that could allegedly connect Chicago to Cleveland in under a half-hour. 
The round: For the first time in company history, The Boring Company sought outside funding and raised $120 million to fuel its tunnel-digging projects. Chief investors 8VC, Vy Capital, Craft Ventures, Valor Capital and DFJ participated in the round.