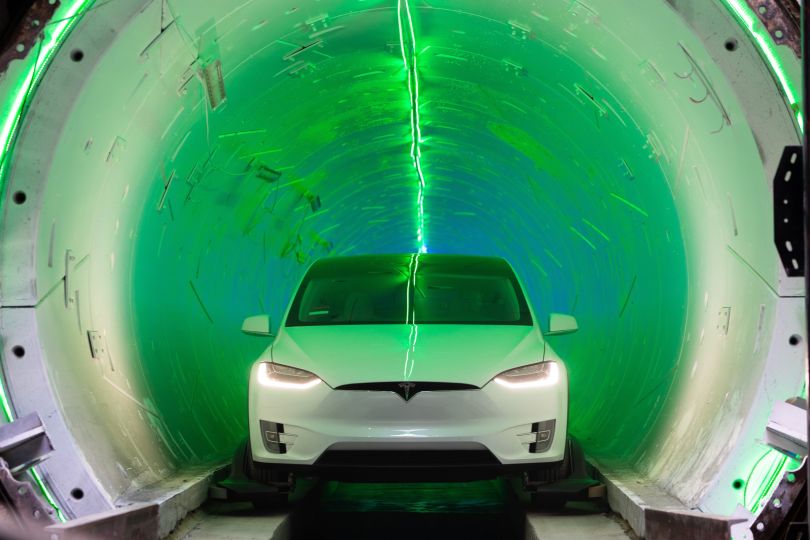 It's never a dull day at Elon Musk's Boring Company. 
There was that time they sold flamethrowers for funding, promised to crunch commute times in New York to under 30 minutes and dug a test trench at Space X. This time, the company is making news for doing something surprisingly, well, boring, but creating major headlines nonetheless.
For the first time in the company's two-and-a-half year history it raised outside investment, authorizing the sale of $120 million in stock, according to Bloomberg News.
Up until now, the company has relied on internal investments and less conventional methods of funding, such as the aforementioned sale of flamethrowers and fire extinguishers, because of course. 
The outside investments came from chief investors 8VC, Vy Capital, Craft Ventures, Valor Capital and DFJ. The influx of funds will be used to fuel the development of tunnel-based transportation systems and raises Boring Company's total valuation to $920 million, according to Bloomberg.
The funding comes just two months after Boring Company received its first official project, a contract worth more than $48 million to build a Hyperloop for the Las Vegas Convention and Visitor Authority. The project consists of the company constructing a three-stop, .83 mile transit system in the city's new convention center. 
The Hyperloop will include eight passenger cars that can carry 8-to-16 people at speeds up to 150 miles per hour. The company will also build elevators and escalators, WiFi, lights, entrances and exits and ventilation systems. 
The completion target for that contract is in 2021.