Everyone wants to find a company with a culture that both matches their values and enables them to do their best work. The five Los Angeles tech companies featured here all offer unique opportunities for employees to grow both personally and professionally — along with some awesome perks and benefits to boot. Continue reading to learn more about what these companies are up to, the coolest perks they offer and surprising facts about their culture.
What they do: BlackLine's cloud-based software helps mid-size and enterprise companies to modernize and streamline the financial close process and other account processes using automation.
Their coolest perks: BlackLine offers short-term international work opportunities that enable qualified employees to experience life in one of the 11 different countries the company operates in. The company also operates an internal recognition program where team members reward each other monthly with points that can be redeemed for gift cards, cash and other goodies. Other standout perks and benefits include unlimited PTO, an annual professional development budget of $3,000 and work anniversary and birthday celebrations that feature cake and prizes.
What's one thing about your company that would surprise a lot of people?
"I was surprised and amazed at just how widespread the pride and passion for the BlackLine brand and logo are amongst the employees as well as customers," said VP of Corporate Marketing Rick Stevens. "It seems everyone within the company is proud to refer to themselves as a 'BlackLiner,' and to be associated with the deep set of core values that represent the company."
What they do: Slickdeals is a community-driven online shopping platform where members share the deals and coupons they find on everything from vintage vinyl records to laptops and business credit cards.
Their coolest perks: Slickdeals goes the extra mile to ensure its employees have an ownership mentality, with all full-time employees receiving company equity. Team members are also given the opportunity to give back to the community through the company's annual all-office volunteer day. For its 2019 volunteer day, Slickdeals partnered with local nonprofit TreePeople to plant trees in Laurel Canyon Dog Park.
What's one thing about your company that would surprise a lot of people?
"WTF, our unofficial motto that stands for 'winning, team, fun,' is made of overlapping and interdependent components," said CMO Greg Kim. "When you build a stellar team that enjoys working together, that leads to fun. When people are having fun, they are productive and work smarter, and that leads to winning. Once your team starts winning, you reach the cornerstone of WTF. If each element of WTF is operating at a high level, starting with winning, you create a virtuous circle, and the company becomes unstoppable."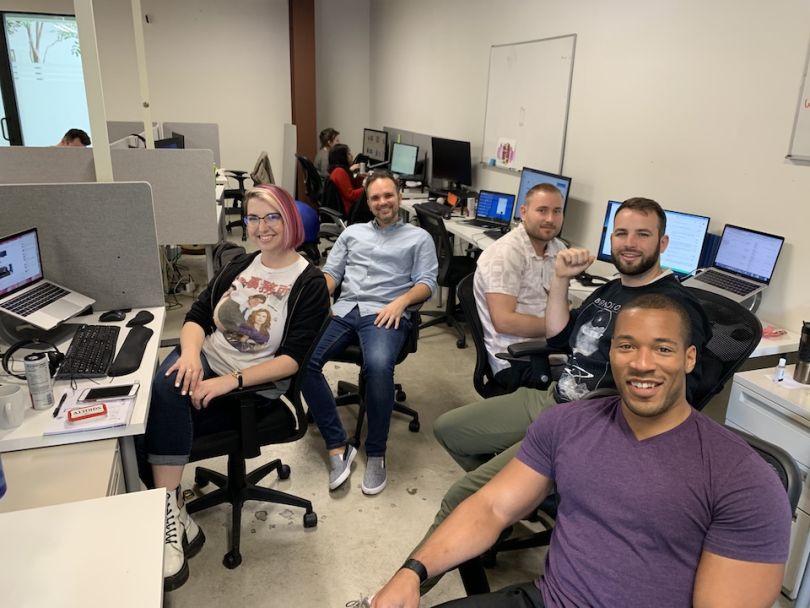 What they do: Flowspace is a logistics company that provides on-demand warehousing and fulfillment services that enables businesses of all sizes to offer one- and two-day shipping.
Their coolest perks: Flowspace's office is dog-friendly, and team members are treated to catered lunches every Friday and happy hours every other Thursday. The company also makes it easier to find time for exercise with its combination of a gym reimbursement program and flexible working hours.
What's one thing about your company that would surprise a lot of people?
"One of our company values is, 'We all do the dishes,'" said Head of People and Culture Sarah Gardner. "This means that everyone helps out, and we consider all suggestions no matter what a person's title is. But it also comes from the fact that everyone does in fact help with the dishes!"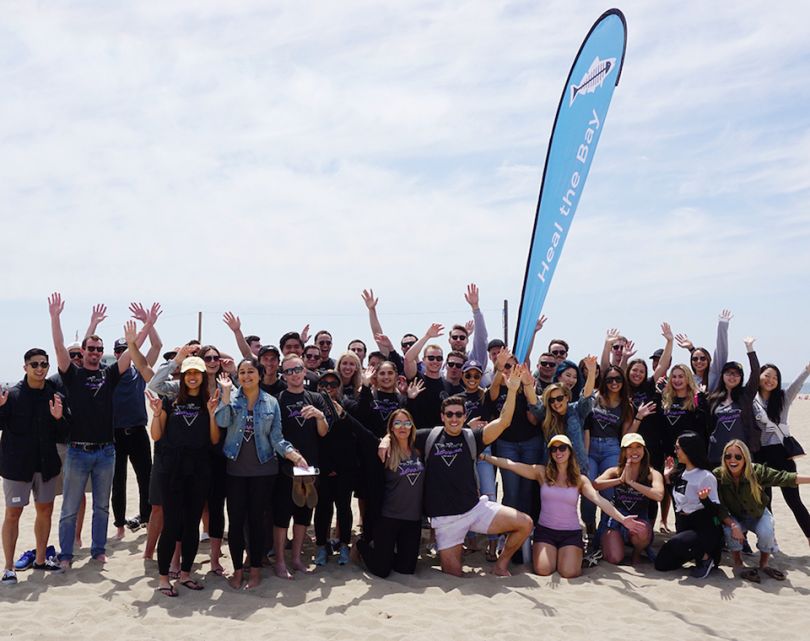 What they do: Advertise Purple is an affiliate management agency that helps online brands and e-commerce companies acquire and convert more customers using the power of affiliate marketing.
Their coolest perks: In addition to monthly team outings and "above-average" medical, dental and vision insurance, Advertise Purple also offers unlimited PTO. In addition to making it easier for team members to schedule travel, the company has found that an open vacation policy encourages a culture of responsibility, increases productivity and facilitates a happier work environment.
What's one thing about your company that would surprise a lot of people?
"Every employee has full autonomy over their daily schedule," said Corporate Development Manager Emily Chen. "There is no such thing as a 'typical day' because every day varies based on an employee's priorities. We believe that granting autonomy over your schedule is the breeding ground for innovation and efficiency. Due to a solid, comprehensive training program, we entrust our employees with the freedom to do what they do and do it well."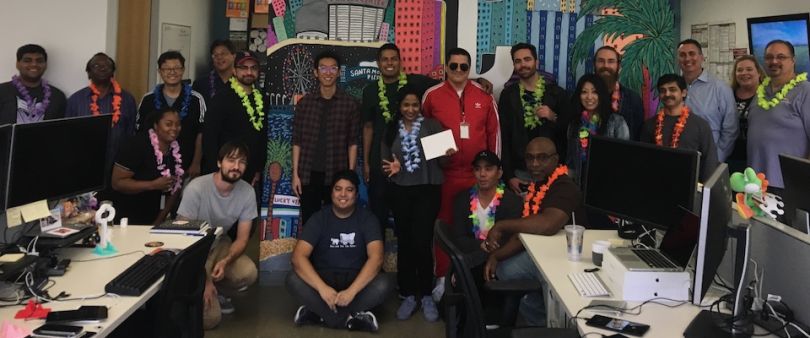 What they do: INTELITY's cloud-based enterprise and mobile guest management platform enables hotels, casinos, cruise lines and luxury residential buildings to manage guest engagement and staff operations from one place.
Their coolest perks: INTELITY takes work-life balance seriously and offers its team generous PTO and a flexible work schedule. Those who are planning for the future will be happy to hear that the company offers a 401(k) match and company equity.
What's one thing about your company that would surprise a lot of people?
"INTELITY serves a global customer base," said SVP of Operations Jessica Aslanian. "Each day we serve and engage with customers on six continents."