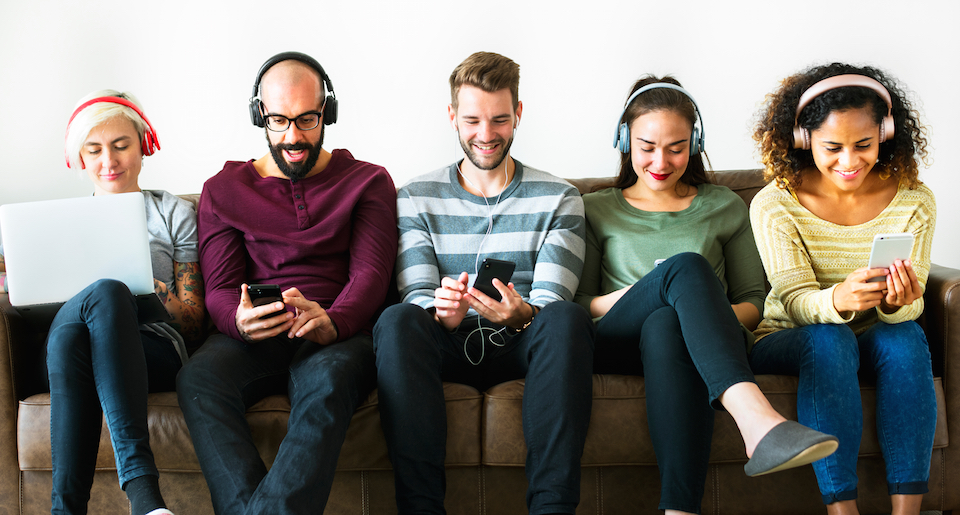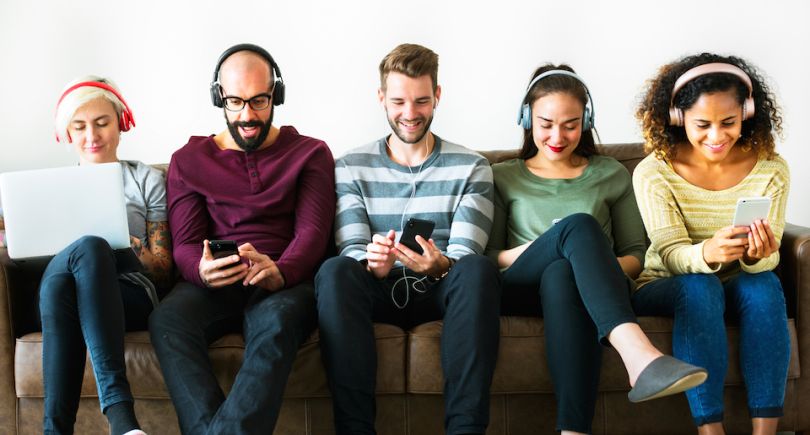 Is there anything more quintessentially Los Angeles than streaming? It's the industry where technology and entertainment meet — an odd jumble of famous people and algorithms.
And 2018 was a big year for it, with major pivots from Youtube, Netflix, AT&T and Disney. Podcasts were turned into TV shows. Netflix debuted a new slate of movies, of all places, in theaters. 
To understand what's next for the industry, we reached out to streaming insiders around the city. Based on those conversations, here are 10 takeaways on the state of streaming in 2019. 
#1: There's too much to watch...
"There's nothing good on" is no longer a viable excuse. There's so much programming out there, across so many mediums, that critics make end-of-year lists for shows they wanted to review but didn't have time for.
But according to Peter Fondulas of Hub Entertainment Research, that might be too much. Nearly half of viewers surveyed in the company's bi-monthly report agreed they're inundated by the number of programs available and don't know where to start. The same survey shows that this might actually be driving perceptions about quality down.
#2: ...but maybe that's a good thing? 
At the same time, the diversity of programming out there today — shows that are high-brow, medium and just plain bad — is a sign of the medium's health. Networks and streamers are taking riskier bets and going after increasingly niche audiences with the expectation that they'll find the viewers they need. 
#3: Youtube is going back to its roots  
It's been a dizzying year for Youtube. The company introduced a plan for free, ad-supported streaming (for more on that, see our our convo with Trade Desk here) and quietly stopped taking pitches for scripted shows. 
The shift indicates a change in how streamers are thinking about ad-supported content, which is popular internationally, versus subscription content, which is generally more expensive and higher touch. It's also raising interesting questions about the future of user-generated content, which Youtube is most known for, and how it can be monetized.
#4: The 2018 Emmy Awards were a paradigm shift
Streamers like Amazon and Netflix have been nabbing Emmys for a while now, but 2018 was different. In 2018, streaming services walked away with 12 of the ceremony's main 26 awards. As Kristiana Kripena of tvshowpilot.com explained: "The night affirmed that streaming networks are valid competitors to traditional network television and that they aren't stopping their rule of the television space anytime soon."
#5: Networks are catching on 
Some networks have already put their own paywall-protected streaming services in place, like CBS All Access, while others, like ABC GO, stream select episodes online. "I believe is the first step towards [networks] starting to also create exclusive content for their streaming platforms," Kripena explained.
#6: Netflix is a giant — and it's still growing
When viewers talk about streaming, they're generally thinking in terms of their Netflix queue. According to Hub's Peter Fondulas, viewers are more likely to have found their newest favorite show on Netflix than on all other broadcast networks combined. For streamers, the role that a brand like Netflix plays in a customer's decision to check out a show grew in 2018, according to Hub's data. 
#7: Disney is wading into the streaming pool
Disney made news when the company announced they would be cutting ties with Netflix in 2019. The entertainment titan will remove all of its shows and movies from the streaming site in advance of its own streaming debut Disney+ late next year.  
Helen Back, editor-in-chief of KilltheCableBill.com, called the move "a big blow to the Netflix catalogue." She added, "Since Disney owns Marvel, Netflix is pulling the plug on successful shows like 'Daredevil' in advance of the exodus."
#8: FilmStruck's audience is up for grabs  
FilmStruck, a film streaming service for cinephiles, went black on November 29th after WarnerMedia's decided to shutter the arthouse subscription site earlier that month. The closure prompted star-studded public radio segments, New Yorker articles, online rage and petitions. In response, The Criterion Collection, in collaboration with WarnerMedia, announced plans to launch a free-standing streaming site of its own. Luchter and Greenberg of The Savvy Screener offered a different alternative, a free site called Kanopy. 
Mobile live streaming content is growing in popularity and having a huge impact on the entertainment industry."
#9: Phone screens are the new medium de jour
Smartphones are changing the way that viewers interact with content. According to Yuki He, the founder and CEO of the West Hollywood-based live broadcasting app LiveMe, studios, creators and platforms are being forced to change as a new mobile-first generation gains a larger share of the country's purchasing power.
"Similar to what we're seeing with platforms like Twitch, Instagram Live, and our own live broadcasting app LiveMe, mobile live streaming content is growing in popularity and having a huge impact on the entertainment industry. The live streaming format has given rise to a new breed of Internet stars while also providing a new platform for brands and entertainment personalities to engage their fans and create new revenue streams."
#10: And don't forget about podcasts
2018 was the year podcasts hit the small screen, with production companies looking at podcasts as idea labs where stories can be tested quickly and at relatively low cost. 
The market is also expanding, with Spotify, Google and Pandora offering listeners the option to stream podcasts on their platforms. Competing with Apple Podcasts is a rough prospect, but Spotify in particular has been building steam. "Podcasters have been so excited about the entry of Spotify to the podcast listening market that many new shows are being launched with the goal of getting into Spotify first and submitting to Apple Podcasts at some point after," said Francesco Baschieri, co-founder and CEO of podcasting technology company Voxnest.