In the age of job hopping, it can seem like the only way to move up in your career is to move on.
But PatientPop thinks it has found a cure.  
The company, which provides a growth platform for medical practices, has built its office culture around career growth and support rather than cold brew and air hockey tables. Employees receive regular career consultation from the people operations team, while all new hires are paired with mentors — who in turn gain valuable leadership skills.
It all adds up to an environment where employees can grow with the company rather than out of it. Of course, they've got salsa Fridays and beach days to boot, because who says career growth can't be fun, too?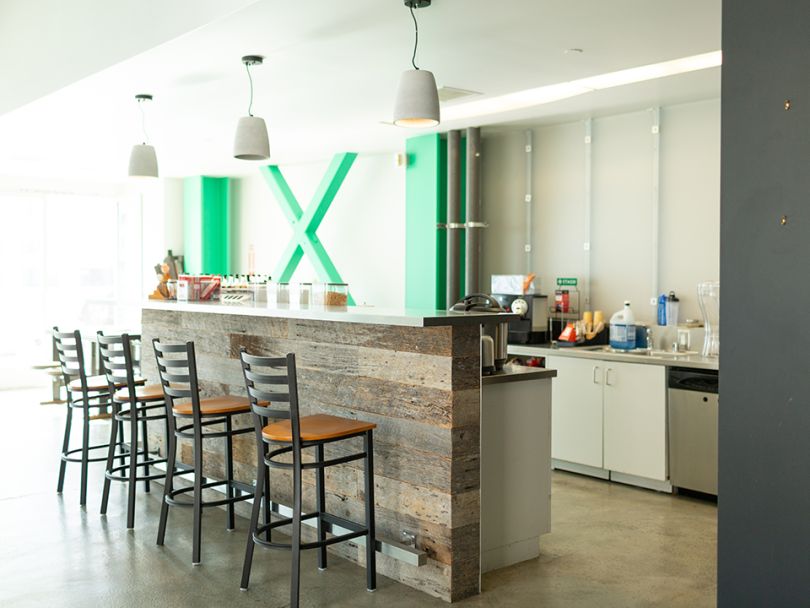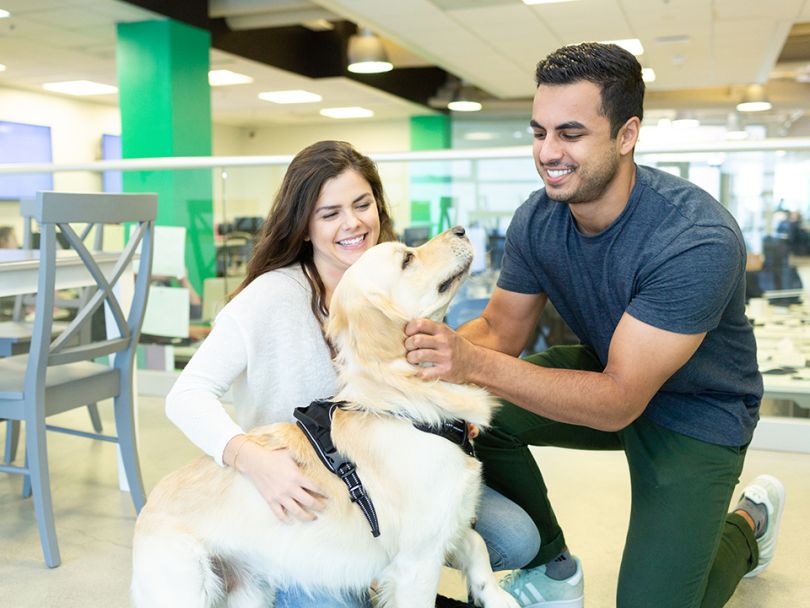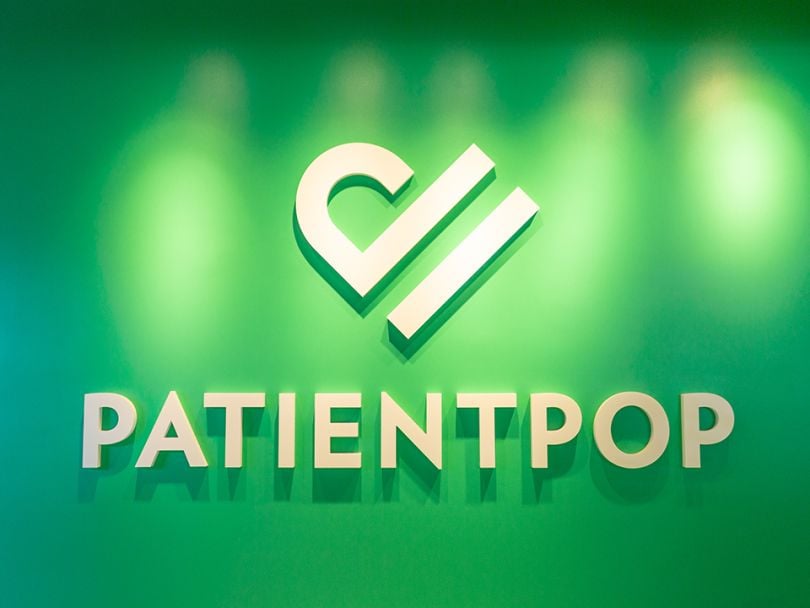 FOUNDED: 2014
EMPLOYEES: 350 (320 local)
WHAT THEY DO: PatientPop provides a practice growth platform to help healthcare and wellness providers thrive in a digital age.
WHERE THEY DO IT: Santa Monica
THE PERKS: Employees receive fully covered medical, dental and vision benefits. That's in addition to generous PTO and paid holidays, volunteer time off, catered lunches, team outings and more.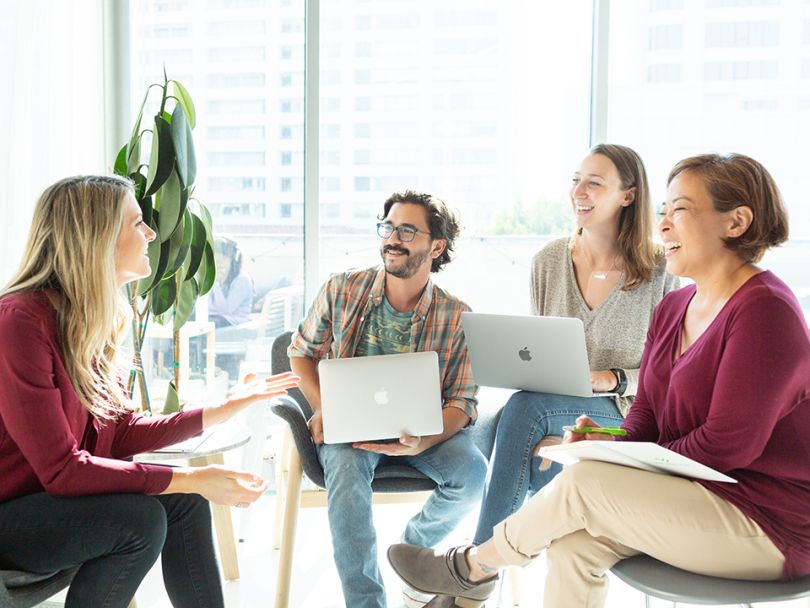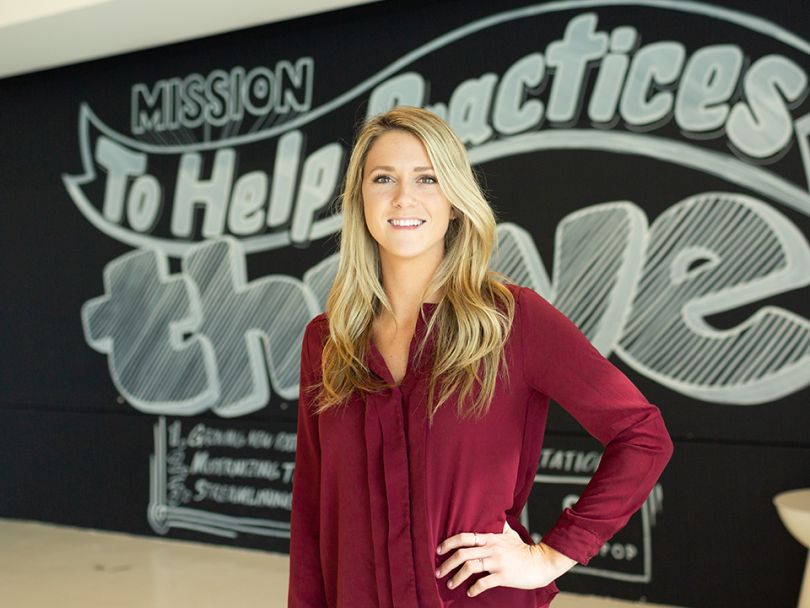 Rose Chute, People Operations Generalist
Rose started her career at PatientPop as an intern before joining full time and earning a promotion to become the manager of all people functions within the company. Her job? Keep the team happy and growing.
BEYOND WORK: Rose escapes from the bustle of the city to go on hikes whenever possible. She maintains an extensive bucket list of local trails that will keep her busy for a long time.
We hear your team holds open career meetings. What do those involve?
During those meetings, we talk to employees about personal and professional development. We answer any questions they have about internal roles and discuss potential career opportunities. We also provide our career web and career pathing worksheet, which help them align their current skills and aspirations with what is available internally. I love that these meetings allow employees to leave with all of the information and confidence needed to take the next step in their career.
How have you helped shape PatientPop's culture?
I created the PatientPop mentor program, which pairs every new hire with a mentor from their team on day one. It started because we wanted to ensure that every new employee had a personal, one-on-one on-boarding experience. Mentors are selected based on their performance, leadership ability and attitude. They help with the training of their mentees and provide long-term guidance. Many of our mentors have moved on to management roles, while many of our mentees have strived to join the mentor program to return the favor to future new hires.
Open career meetings allow employees to leave with all of the information and confidence needed to take the next step in their career."
What company tradition means the most to you? How do you participate?
Our most iconic tradition is salsa Fridays. It dates back to 2014, when Frank, one of our engineers, started bringing in his homemade salsa for the team every week. As we've grown, the tradition hasn't changed — except now, instead of bringing the salsa in a small Tupperware container, he brings it in a 10-gallon bucket.
It's our favorite part of the week and has completely normalized eating chips and salsa at 8 a.m. Besides the fact that his salsa is delicious, it's also a nice reminder that we haven't lost our culture as we scale. And how do I participate? Well, someone has to taste-test the salsa, don't they?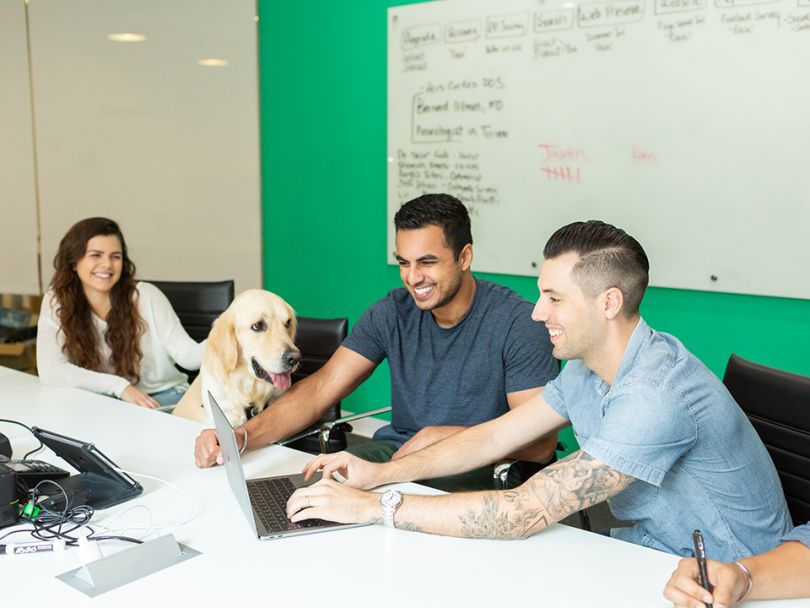 Jess Stricklin, Inside Sales Manager
Jess joined PatientPop nearly four years ago and has grown from a field sales team member to manager. He works to help his team hit its sales targets through sales coaching, performance tracking and collaboration.    
BEYOND WORK: Before the birth of his daughter two years ago, Jess spent his free time biking and golfing. He has less time for those activities now, but he's loved watching his daughter learn and grow. She's even shown an aptitude for her Strider bike, just like her old man.
What does it mean to work for a company invested in growing its own staff?
This was a major reason for why I wanted to work here. When I first met with our SVP of sales, Justin Welsh, I asked him about his vision for the sales team and opportunities to move into a management position. He made it clear that he wanted to promote his best people to help grow and lead the sales org as we scaled.
Nearly four years later, this has rung true. I made it a goal of mine to become a top performer and eventually, a manager. After passing on several opportunities that weren't the right fit, I was promoted to inside sales manager.
The company is committed to providing learning and development opportunities that suit each individual."
What opportunities for growth are there on the sales team?
There are many career paths and opportunities at PatientPop for someone starting in sales. I started as a contributor to the field sales team and am now a manager. A lot of my peers and co-workers have moved around the sales organization and even other teams based on their interests. The company is committed to providing learning and development opportunities that suit each individual. Not everyone has the same goals, so it's cool to see how committed management is to ensuring everyone has their needs met.
What opportunities do team members have to shape PatientPop's culture?
Our people operations team sends regular feedback surveys to hear from team members on what they like and what could be better. That feedback, as well as involvement from leadership, drives our culture. When we had requests for more after-work social activities, our people team listened and developed some fresh ideas. This year, we've held a beach day, a bowling night, a trivia night, coffee club and other fun events thanks to their input.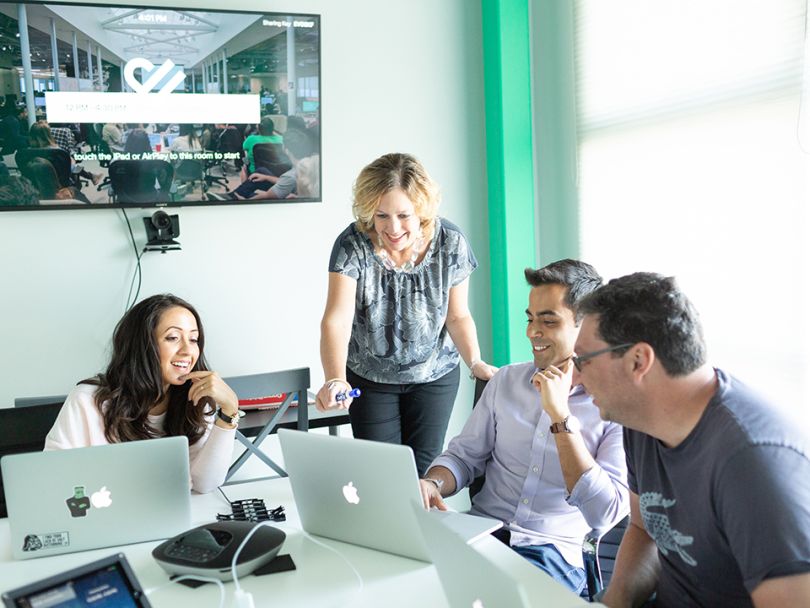 Lacey Plache, Head of Data
Lacey joined PatientPop less than a year ago to build out the data team. Her team collects data, builds out databases and pipelines, and deploys predictive models and algorithms to improve the product and generate sales.
BEYOND WORK: While most people see a lawn as something to be maintained, Lacey sees it as her canvas. As a passionate landscape designer, she re-designed her front yard with an assortment of water-conscious California native plants. This year, she's transforming her backyard into a Mediterranean garden.
When did you decide PatientPop was a company you wanted to work for?
PatientPop made sure I understood the company's mission, values, product and what it would expect working under a flat organizational structure. But what impressed me most was the growth plan. They had a strong start with product adoption and revenue but were not content to rest on their laurels. They wanted to take their growth to the next level, and that involved building a data team and moving toward a data-driven culture. That vision sealed the deal.
PatientPop made sure I understood the company's mission, values and product, but what impressed me most was the growth plan."
How are you establishing a data-driven culture?
The most important thing is that the data team does not operate in a silo. Thus, I prioritize forging strong relationships with the business teams to understand their goals and challenges. I then use that to create a roadmap of data projects that will impact as many teams as possible.
When my team delivers actionable insights and/or tools that improve efficiency, we teach those teams how to use them and apply the results. We also follow up regularly and iterate on the data products to ensure that they continue to add value. Finally, we give internal talks about our methodologies and what we can do with data.
What is your vision for the data team at PatientPop?
I see data becoming a driving force in strategy and operations. Teams throughout the company will not only use metrics to evaluate an initiative's success but will also ask what data says about the opportunity before even starting. We will constantly be developing new insights that expand our industry understanding and inspire business direction.
We are already seeing many teams embrace data in their workflows. In a recent project to expand our market presence, my team provided analysis that informed who to target and predicted customer performance. These efforts helped triple the sales rate — and are expected to improve retention, as well.