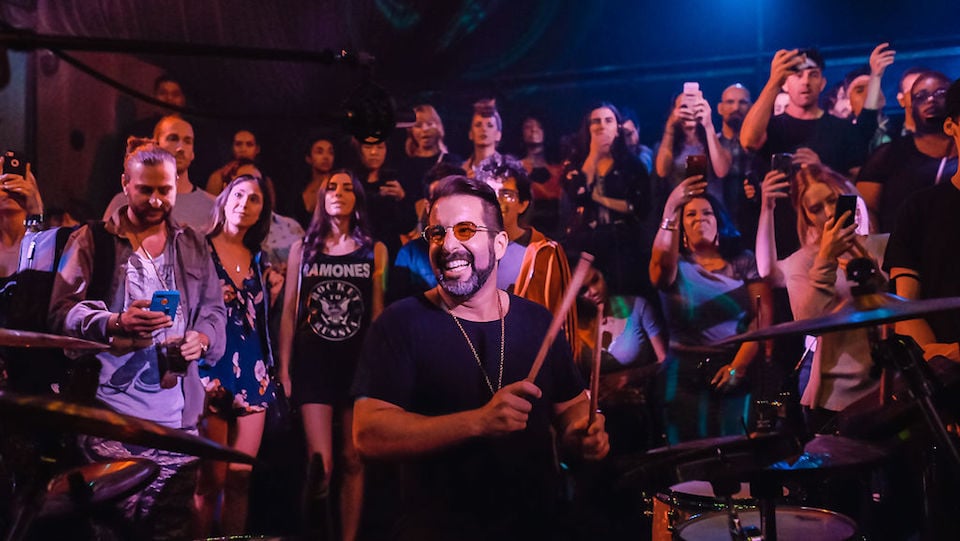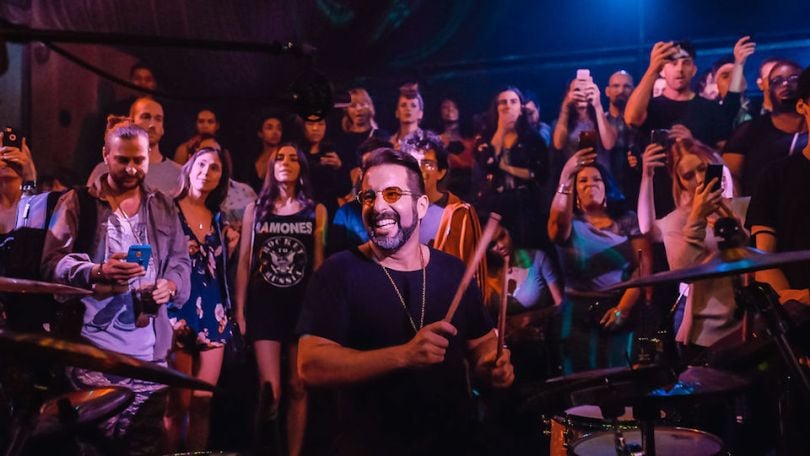 Whether you're the lead singer of a band scrambling to find a new drummer, a guitar player searching for a gig, or a session musician trying to find your next move, music thrives on collaboration. And in the music industry, people typically rely on their network for word-of-mouth referrals.
I was like, how on earth do we not have a digital world for us to interact and find each other?"
LA's Jammcard wants to build an online avenue for artists to do just that. The startup is an invite-only social networking platform that has been dubbed the music industry's answer to LinkedIn. Jammcard allows professional musicians to create profiles that highlight their skills and detail their experiences. And on the platform, word-of-mouth recommendations still carry weight, because Jammcard's community of artists can upvote each other skills, similar to LinkedIn's endorsement function. The platform also lets users post links to audio and video files to help artists showcase a portfolio online.

"I was like, how on earth do we not have a digital world for us to interact and find each other?" said Jammcard founder and CEO Elmo Lovano. "We don't use LinkedIn as creatives, and we don't have IMDB for music credits. That [type of service] should exist."

Lovano, a professional musician, musical director and producer who has worked with artists like Skrillex, Miley Cyrus and Andrew Watt, officially launched Jammcard in 2017, but his journey to become a tech founder started years earlier on a tour bus. Lovano, who began touring as a drummer at the age of 15, has always valued the idea of community. In 2008, he created Camerata, a weekly networking event for artists. Camerata ran for 200 straight weeks before concluding in 2010 — but ultimately served as inspiration for Jammcard.

"At the event, people started coming up to me all of the time saying, 'I need a bass player, drummer, tour manager,' and I started playing matchmaker. It felt good when it would work out. For a creative, the most important thing ever is finding your equal," he said.

Over the course of his career, Lovano found he was running into that same issue over and over again.
That's where Jammcard comes in.

"As my career grew, and I got to the point where I was a professional music director getting hired to build bands for the majors and indies, I realized that, even at the top, it's entirely based on word of mouth. Everyone — including my peers, the pros and my idols — needed this service just as much as the amateurs and the college kids," said Lovano.

So, in 2014, he got to work on what would eventually become Jammcard. Like a drummer playing in the pocket, Jammcard's timing has been pretty impeccable, given the rise of artists taking ownership of their art and businesses.

"There are all of these amazing tech platforms, transparency has become a trend, and now artists have more power. You have more artists asking for data and analytics, and that's so smart. It's coincidentally a great time for Jammcard because it's another way for musicians to empower themselves," said Lovano.

Since its launch, the company has expanded from LA to Atlanta and Nashville, two major music cities. Along with the app, Jammcard has a number of other ventures, including a partnership with the Grammy Awards for its original web series, "How I Got the Gig," and exclusive member events called JammJams. And, in its recent seed funding round, the company hit a high note when legendary music producer Quincy Jones joined as an investor.