How Smarkets empowers engineers to be their own boss — and choose their own projects
Ever wanted to be your own boss, but retain the structure and security of working for an established company? As a decade-old fintech business operating under self-management with a relatively flat structure, Smarkets combines the best of both of those worlds.
At Smarkets, employees essentially get to be their own boss.
The company does, of course, have team leads who offer guidance and facilitate communication across the organization. But Smarkets' engineers get to choose how they structure their days and which projects they want to tackle — whether they're driven by interest, expertise or sheer curiosity.
Headquartered in London, Smarkets is focused on building and enhancing its sports betting and prediction markets. The company operates two platforms: a peer-to-peer betting exchange, and a mobile sportsbook app called SBK. Smarkets opened its downtown Los Angeles office in early 2017, and employees there mostly work with the SBK app.
We spoke with four of the company's LA engineers — including the team's leader — to find out how self-management works on a day-to-day basis.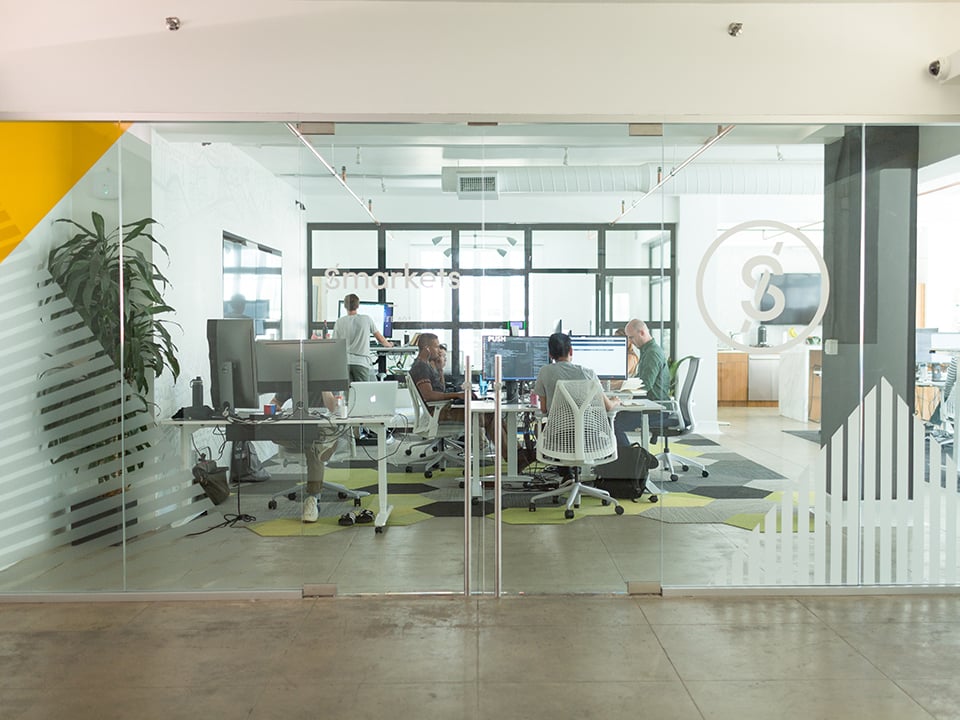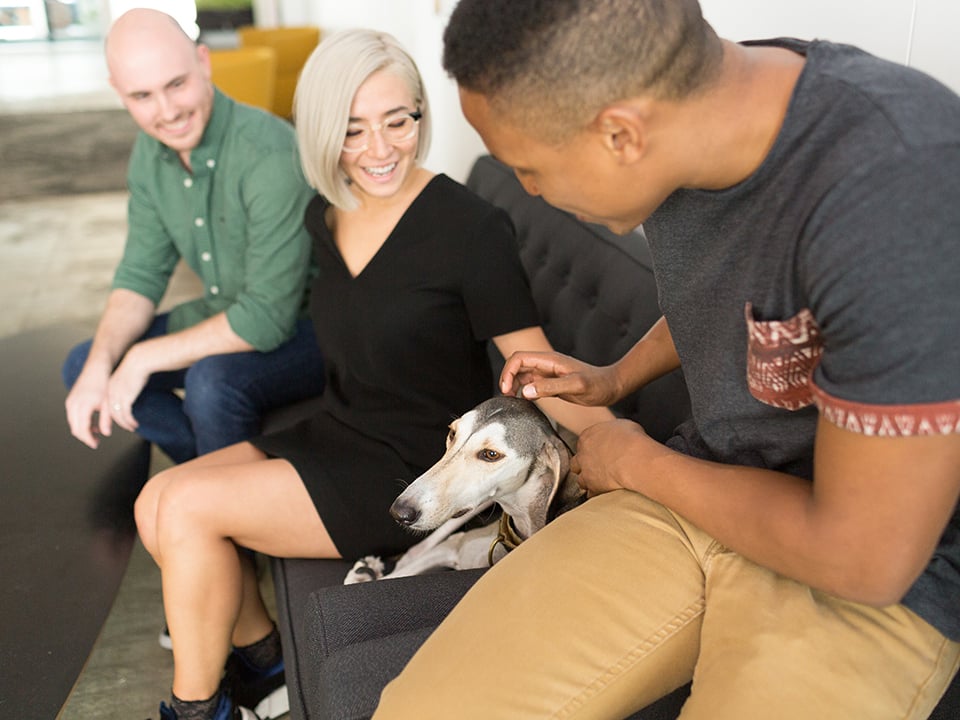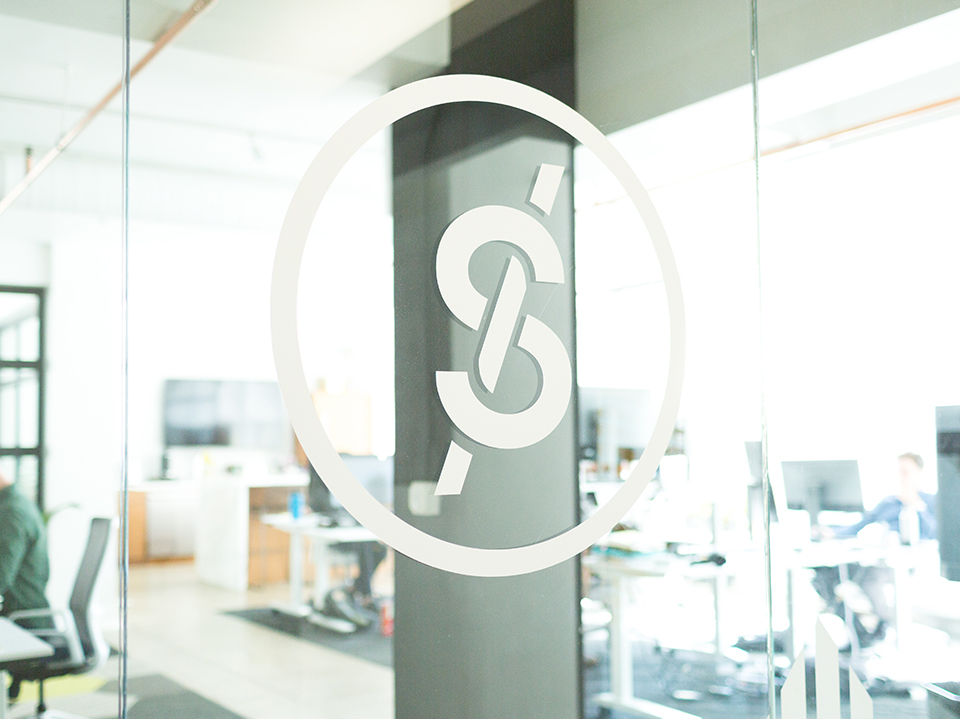 FOUNDED: 2008
WHAT THEY DO: Smarkets is a fintech company that runs sports betting and prediction markets, offering users a streamlined betting experience and trusted predictions for sports, politics and other special events.
EMPLOYEES: 135 worldwide, with 18 in the LA office.
VOTE FOR YOUR BOSS: Smarkets' leaders are elected democratically, or rotated out based on how their skill sets match the needs of a given project or time period.
FAVORITE PERKS: Smarkets employees get free meals — and free healthcare.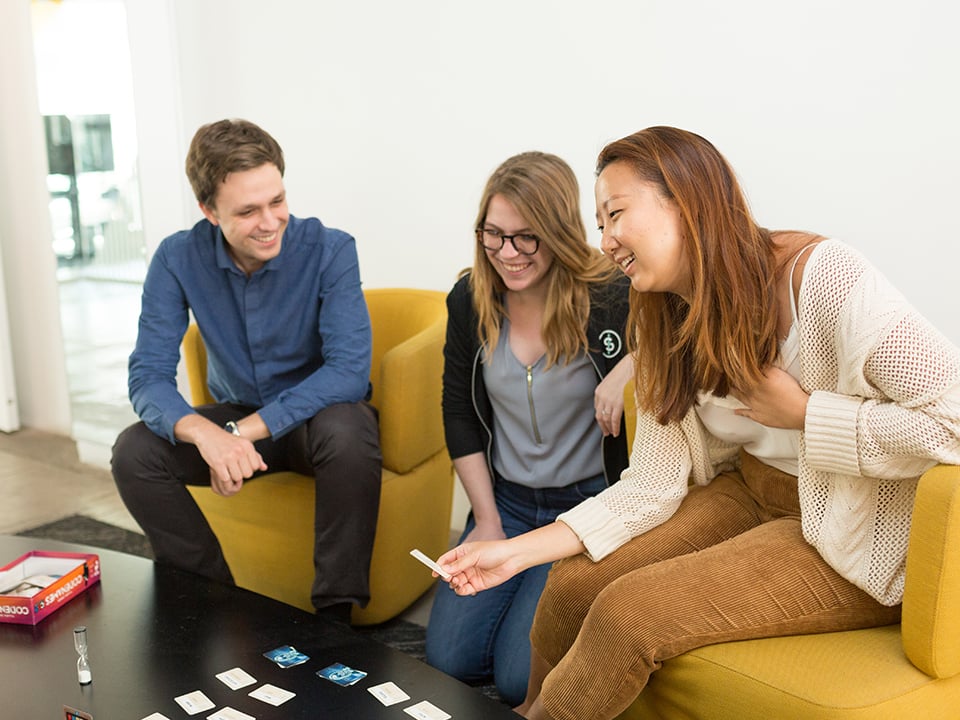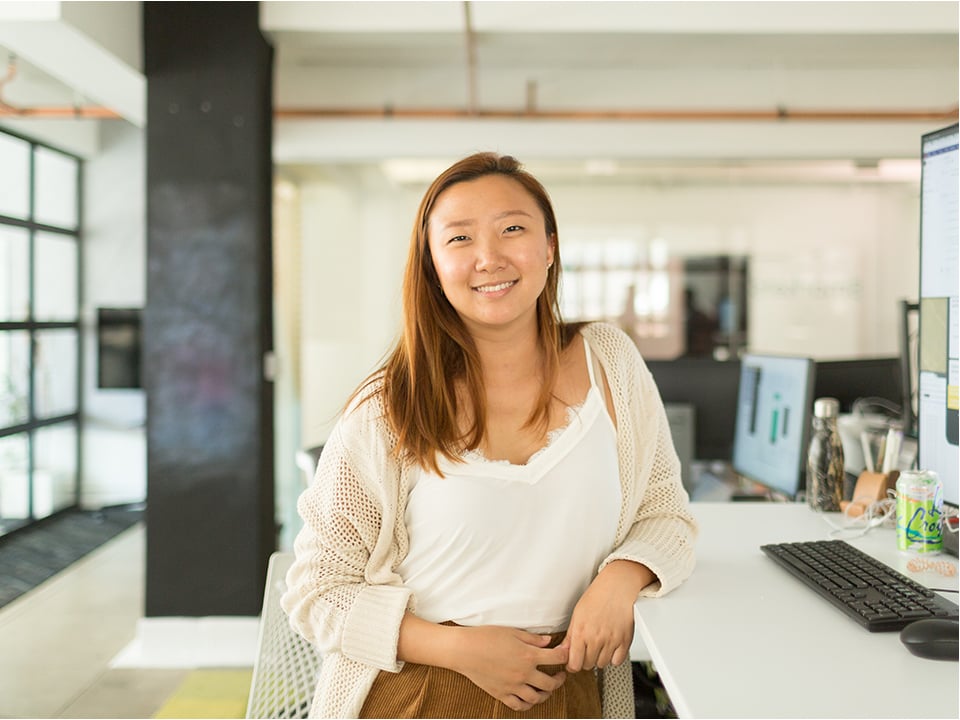 Annie Zhang, Software Engineer
As a newcomer to the engineering profession, Annie draws inspiration from her teammates at Smarkets. She spends her days working on the design, development, maintenance and testing of Smarkets' applications and staying up to date on emerging technology and development methods.
BEYOND WORK: Annie's all about exploration, and loves traveling to unfamiliar places and trying new experiences.
What is unique about a developer's day at Smarkets?
The day-to-day varies a lot at Smarkets. Because there's such a variety in the improvements we want to make on our app, and freedom to take on whatever tasks you want to work on, your day can really be up to you. I've definitely had days where I just knocked out a bunch of small features and bugs one after the other, and I've also taken multiple days to implement a really huge feature that required much more thought and patience.
Because of the flat structure of the company, there's no stigma about picking up tasks that may be challenging for you and asking plenty of questions."
We understand employees at Smarkets operate under self-management. What advantages does that provide?
It means being able to decide for yourself what to work on, and having the flexibility, as engineers, to decide the direction of the product. It also allows us to spend more time working independently and communicating with other team members however we see fit — instead of sitting through meetings that might not be relevant to what we're actually working on. Self-management also gives you the opportunity to work with a variety of different people on the team and expose yourself to different talents and expertise.
Did this job turn out to be what you expected it to be?
Yes and no. I expected to be challenged and to be working on a diverse set of problems, but I didn't expect how much I'd actually learn in just a few weeks on the job. Because of the flat structure of the company — and despite the pace of the work — there's no stigma about picking up tasks that may be challenging for you and asking plenty of questions. There's also a lot of room to work on problems you might personally find interesting, so that you can pursue your own professional and technical growth within the company.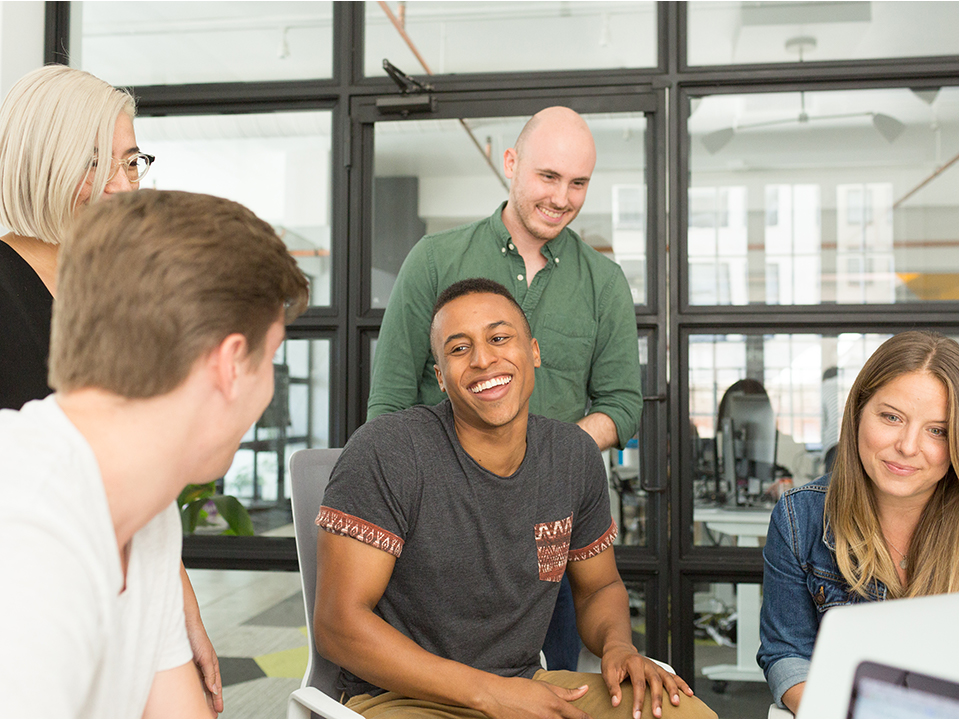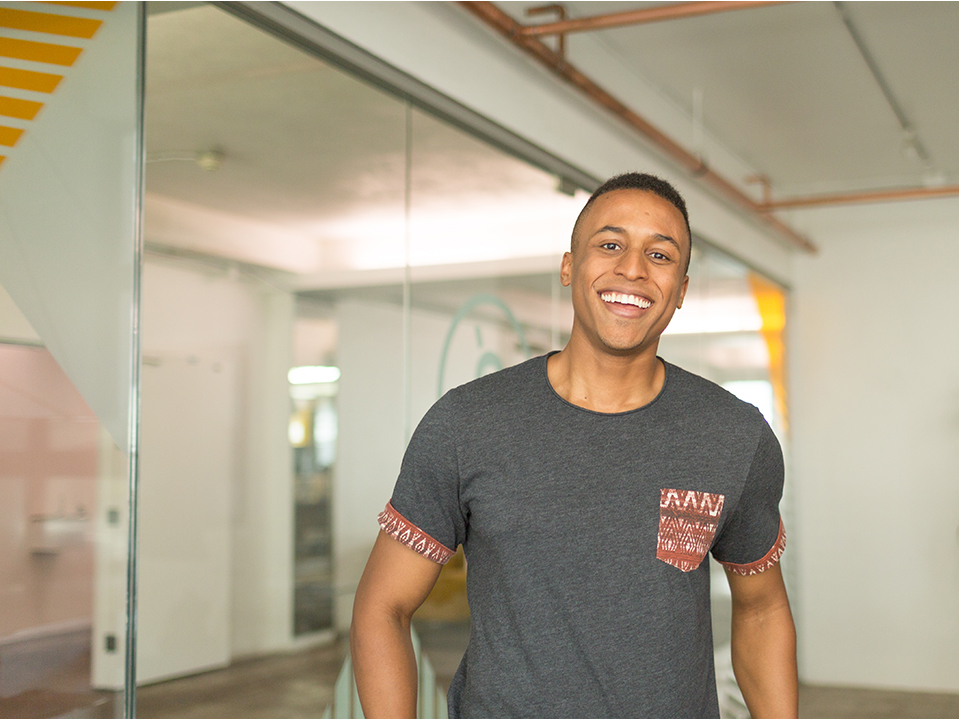 Zachary Knowles, Software Engineer
Zak's primary focus centers around user interfaces and live data for soccer games, but he's written code for almost every part of the SBK app. When Zak started with Smarkets in November 2017, he was one of just two engineers at the company's LA office. Now, the team boasts over 11 members.
BEYOND WORK: Zak is a devoted student and player of basketball, and carries the game's philosophy around teamwork — the need to know and trust one's team to maximize strengths — into the workplace.
Goal setting is a big part of self-management. What goals have you set for yourself at Smarkets? How did you go about setting those goals?
My main goals at Smarkets are to learn as much as possible, and to become a better leader. As a software engineer fresh out of college, I figured the best way for me to start my career was to learn as much as I could and build technical depth in one or two areas, while having breadth in many others. In my opinion, that's the kind of knowledge an engineer needs in order to succeed — and I have acted on that by jumping on every new learning opportunity and seeking advice from the more experienced engineers in my team.
And becoming a better leader? That's an important quality no matter what field you're in, so I knew I had to work on that. Since I was one of the first engineers to work on SBK, I have helped new hires get up to speed on the project, and made many important decisions for the app in the past several months. This experience has thrust me into more of a leadership role, and my skills in that area have improved significantly.
Engineers have total freedom to choose our tasks and the parts of the app that we work on."
What opportunities are there to pick and choose the projects you work on? 
While the only project in our LA office is SBK, engineers have total freedom to choose our tasks and the parts of the app that we work on. Several months ago, I chose to take on the task of adding live soccer data to the app. I learned a lot about our live feed of play-by-play updates, the stats that we have for each team and how they're updated, and how we can display this data in our app. Since making that decision, I have become our team's point person for anything involving live soccer data — and it's wonderful!
Describe Smarkets' approach to training engineers.
Because Smarkets operates a workplace centered on self-management, we don't baby new hires and walk them through every feature and line of code in the app. We want engineers who are self-sufficient, can learn quickly and can take responsibility over their work.
That said, we encourage everyone in our office to reach out to their coworkers for help and to bounce around ideas, especially new hires. Generally, engineers who are new to the team will receive a general overview of our app's structure and of React Native (if they are not already familiar). Then, they are thrown into the mix and will typically work on smaller tasks — like small bug fixes — to get comfortable with the codebase and shipping new code. Over time, they take on larger and more complex tasks, and eventually get up to speed with the rest of the team.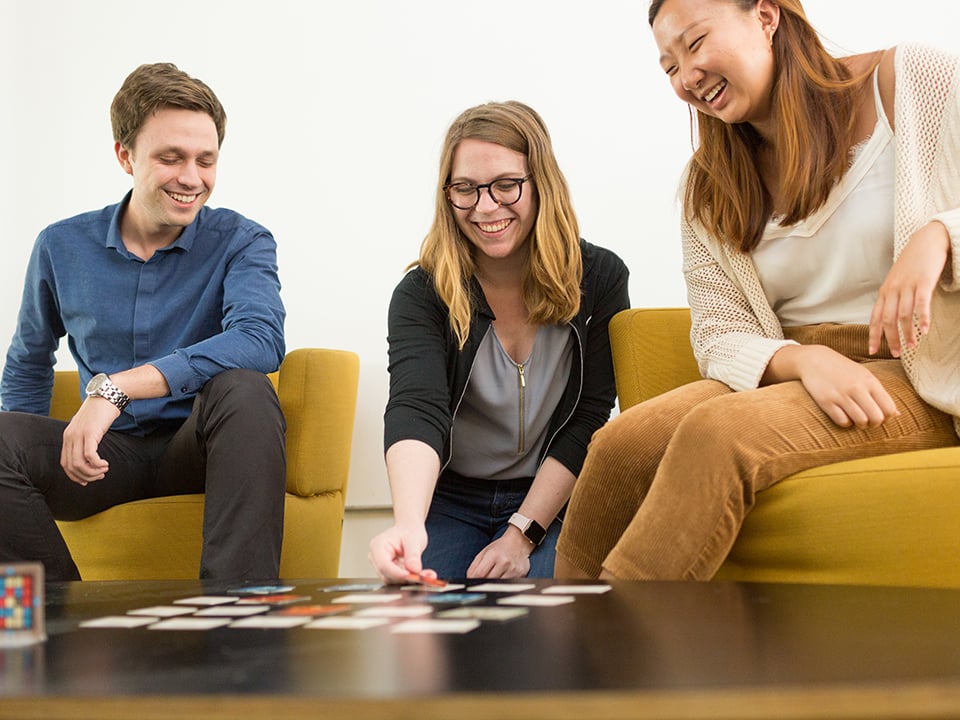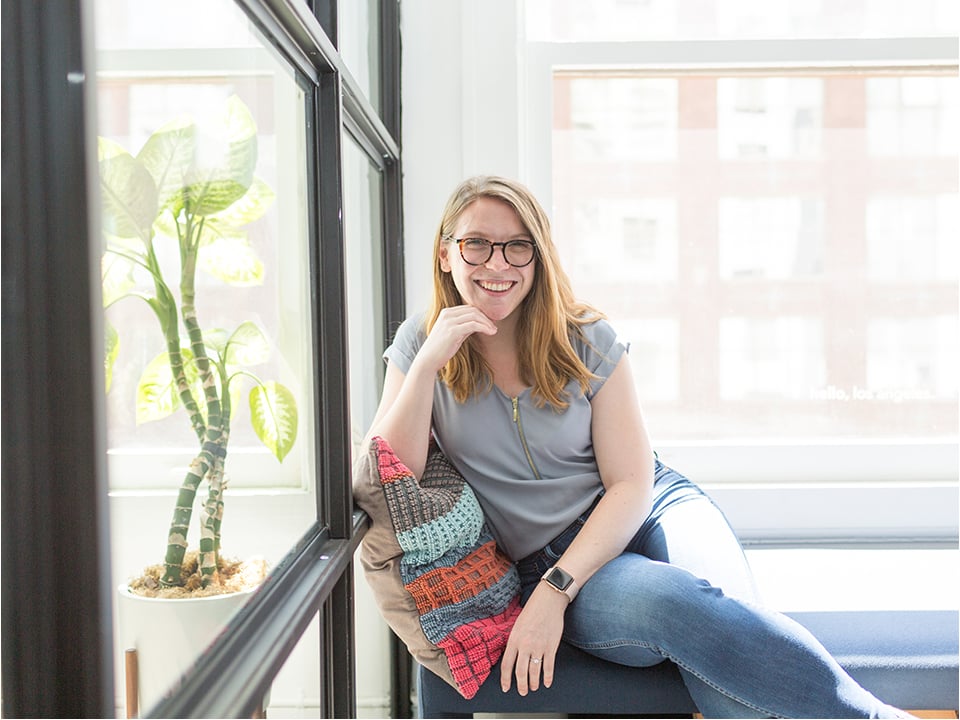 Casey Klecan, Software Engineer
Casey works on the front end of Smarkets' SBK app, filling her day with code and collaboration with fellow engineers and the company's designer. She loves the intellectual challenges associated with her work, the way that work allows her to flex her creative muscles, and the intelligent people she gets to work with.
BEYOND WORK: Casey enjoys taking a twirl as a ballroom dancer.
Tell us about your interview process. At what point did you know Smarkets was a fit for you?
The interview process was smooth, and I received prompt feedback each step of the way. For the Skype and in-person interviews, I was notified on the same day what my next steps were, which I really appreciated. The interview process is stressful enough without worrying about how long a company will make you wait before deciding if you're a good fit.
When I came to Smarkets, I immediately felt comfortable in the office. I loved the casual environment, the team and especially Cyrus — our co-worker's dog. By the time I left, I had an offer letter in my inbox and an overwhelming desire to be on their team.
I still get pretty excited when I see something I created on my phone for the first time."
Describe the onboarding process. What was the biggest adjustment for you when joining the team? How did the company help you overcome it?
Onboarding at Smarkets is pretty relaxed. The team offered tutorials for the frameworks we use and a checklist of things I should do and learn in my first week. Additionally, they provided an informal workshop on middleware and the Smarkets API. I was also given a buddy to pair program with and ask questions to.
If you look at your to-do list, what is one thing you love to do? What gets you out of bed in the morning?
I'm really interested in user experience, so I love creating new components on the front end. I get to collaborate with our designer, Josh, on new features and solutions to design problems, which helps me use the more creative side of my brain. Turning his designs into functional features you can use is super rewarding. I still get pretty excited when I see something I created on my phone for the first time.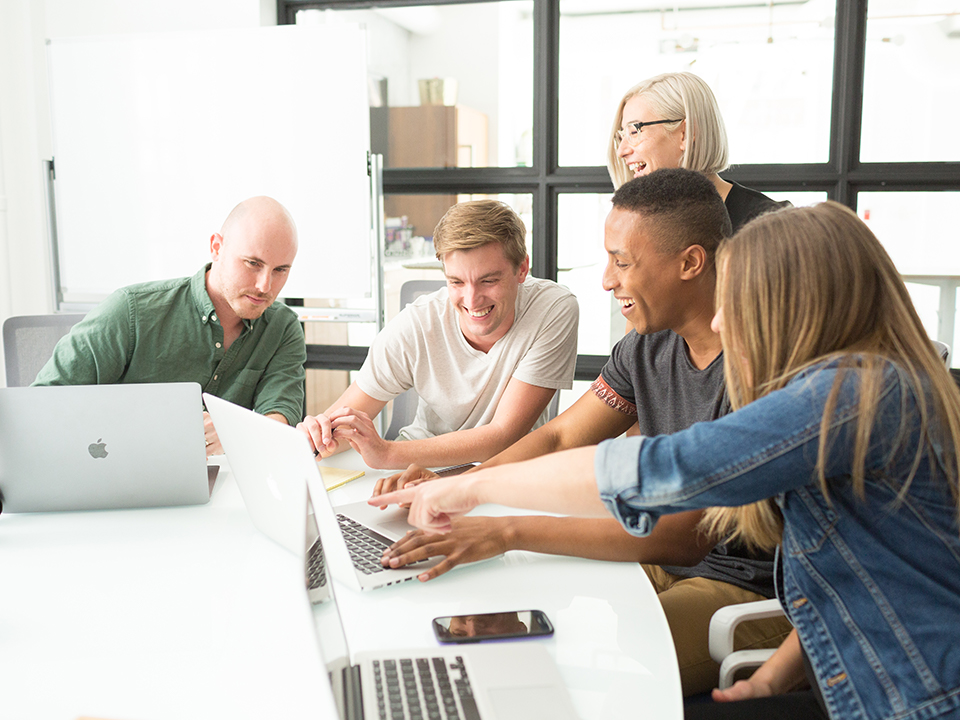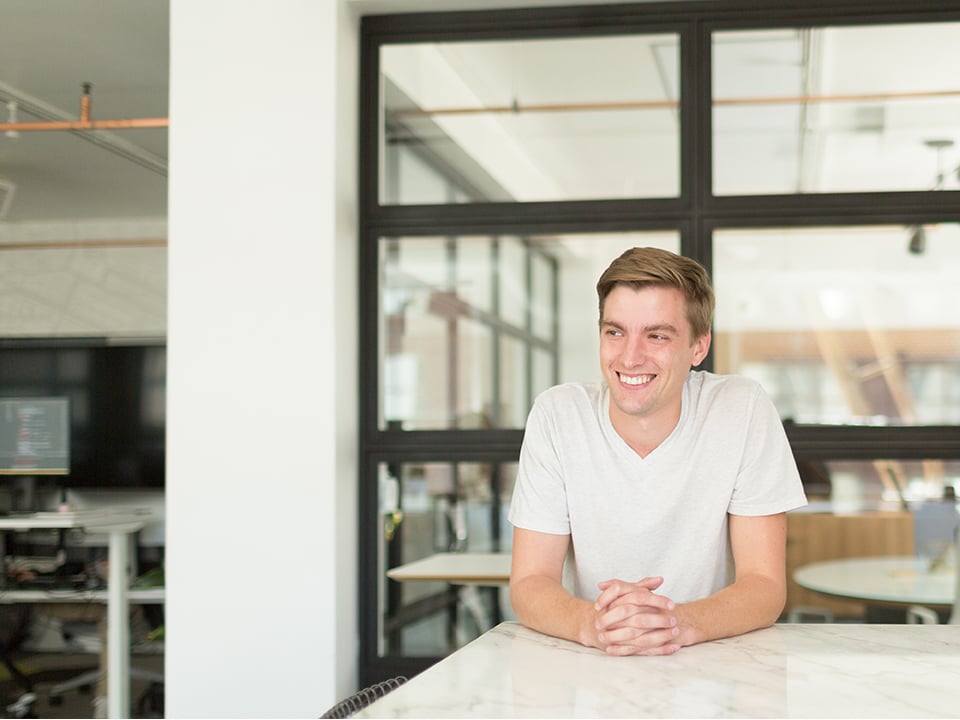 Mark Miscavage, Technology Coordinator
Mark is Smarkets' engineering team lead, and the product lead for the LA office. He spends his workdays on coding, product management, marketing, software architecture, hiring, mentorship and "everything in between." He's excited to help his young, talented team find their passion and grow their careers in the direction that's best for them.
BEYOND WORK: Mark is a podcast fiend, and whether he's commuting, working out, walking his dogs, doing chores or drifting off to sleep, chances are he's got the earbuds in.
Tell us about your background. What attracted you to Smarkets?
I come from a family that bets, gambles and plays games. I can remember sitting on my grandfather's lap, filling out a sheet of NFL predictions and having him place the bet for me. Previously, I was director of back-end technology for a digital agency, so by joining Smarkets I was able to merge my engineering career with a hobby that I really enjoy. It's been a fantastic relationship so far, and I couldn't be happier with my decision to join.
We work in small, agile teams and are able to listen to customers, then innovate and adapt quickly."
What technical challenge are you helping to solve in the sports betting and prediction industry? What are the tools you are using to solve it?
We bring modern technology and modern product workflows to the table. We work in small, agile teams and are able to listen to customers, then innovate and adapt quickly. The most successful sports betting companies in the industry right now are huge, hierarchical organizations that outsource their development and can take months to roll out a new feature. We are able to move so quickly because we choose languages and technology that enhance those characteristics. Python, React Native, AWS, Docker and Kubernetes all help us to be the most adaptive and tech-first betting company around.
What was your experience with a self-management structure before joining Smarkets? What did it take to adjust to the management style?
I came to Smarkets from a fairly flat organization, but I think the thing about Smarkets' implementation of self-management is the openness with which every level of the organization operates. At my previous company, the higher levels of the organization were a black box in terms of company direction, finances, availability of C-level staff and so on, but at Smarkets everything about the company is open. It makes it easier to operate day-to-day and know that you are doing so in a way that jives with the current state of the company. Turns out, it's easier to manage when there are less unknowns to deal with — imagine that!