Founded in 2012, Santa Monica-based fintech company Tala helps users in emerging economies establish credit scores using an average of 10,000 data points from each user's mobile phone. In 2014, the company underwent a risky pivot to offer each verified user loans up to $500 in value, and thanks to the company's tech platform, it worked.
Since the pivot, the company has raised $105 million — including a $50 million Series C yesterday — expanded operations to Tanzania, India and Mexico, and is actively hiring for several different roles in its LA headquarters.
In 2016, Tala founder and CEO Shivani Siroya recruited an Apple engineering manager named Johnny Lee to lead the tech team. As CTO, Lee — who joined Apple after it acquired his startup, Spotsetter — oversees the engineering, product management and program management teams, many of whom work in the company's offices around the globe.
Recently, Built In LA caught up with Lee to discuss his team, what attracted him to Tala in the first place, and how his previous startup experience impacts his managerial style.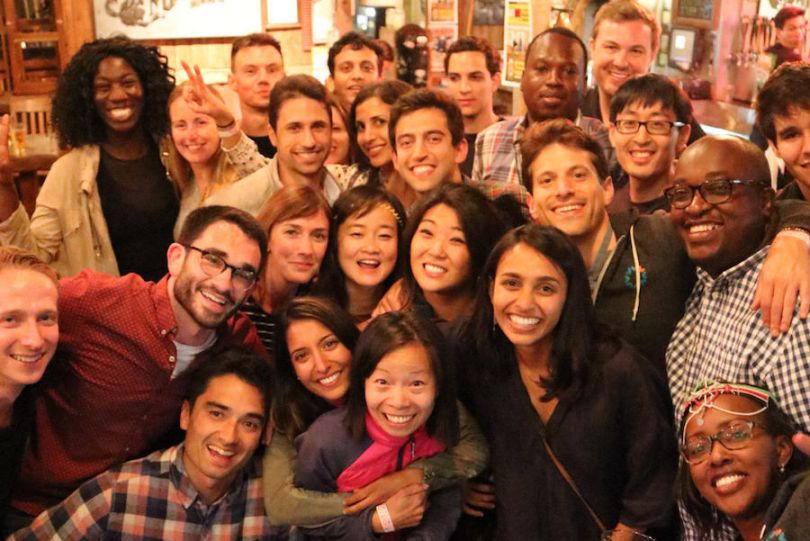 What made you decide to move to LA and join the Tala team?
Though I enjoyed my work at Apple, I had a general curiosity for the startup space and how I could apply my skills to solve a meaningful problem. When I'm interested in new opportunities, my hack is to go directly to investors and ask about the companies in their portfolios, and that's how I was introduced to Shivani. After a few conversations, I felt drawn to the mission and the problem they were solving really resonated with me. I could see how my technical and startup experience was relevant to Tala, so the move just made sense.
How has your experience as a founder and CEO affected the way you approach your position as chief technology officer?
I can't speak for everyone, but I strongly believe that — as founders — we will always be drawn to problems we care deeply about because 'founder bias' will lead you to associate yourself with your work. My founder DNA has never dissipated. It still shapes my leadership values, how I view teammates and relationships, and how our engineering team defines excellence and personal growth.
As CTO, I believe my responsibility as a leader is to make sure our team is successful. The way that I measure myself is by how my team is doing. Are they growing, delivering and happy? Am I creating the structure for them to do their best work? Do they have the right growth rubrics to develop themselves as professionals? Am I empowering them to be successful?
How would you describe your managerial style?
I'm always thinking of how we can build a team that sustains business growth and hits our objectives in a healthy and thoughtful fashion. As an early-stage startup, we care deeply about giving people meaningful work and investing in their personal growth. At Tala, our engineers treat work as a craft, so we expect our engineers to teach each other and learn from one another, and that has translated to a really strong culture based on feedback.
We're an international team. Half of our engineers are in our Nairobi office, we're building our India team and there are contractors distributed throughout the world. The broader strategy of global management is having consistent treatment and expectations across offices in terms of output and quality.
The tactics involve people traveling to work from different offices to learn the engineering DNA. We view engineering as a craft and making sure we use the best tools to facilitate communication and promoting introspection improve our processes. We treat processes the same way we treat our code: constantly looking for defects and understanding how we can fix them.
What is your team currently working on?
Tala's tech organization is comprised of engineering, product management and program management teams. Recently, we brought on the incredible Kevin Novak from Uber to lead our data teams as chief data officer and we work very collaboratively.
Currently, our projects are centered on supporting new country launches and testing, organizing our data architecture and building localized experiences for users. We're also iterating on improving our experiments platform and asking ourselves, 'how can we get to better features faster? How can we manage large data sets and make them accessible to the team so they can be empowered to better serve our users?'
What qualities does the perfect Tala hire possess?
The candidates that succeed on our team are mission-driven and have a strong desire to learn. Our ideal team members are thoughtful in how they approach problem-solving. We seek well-rounded thinkers who are flexible, creative and get excited to teach and learn from their teammates. Whether it's designing architecture, writing code, creating a framework or understanding tradeoffs, we value candidates who don't just want to hack but want to create an elegant solution that solves problems for our customers.