With companies of every stripe turning to data to introduce more efficient products and processes, there's never been a better time to be a data scientist. Startups all over Southern California are bulking up their data science teams, so we decided to take an inside look at what these data gurus do, how they do it and what a day on the job really looks like.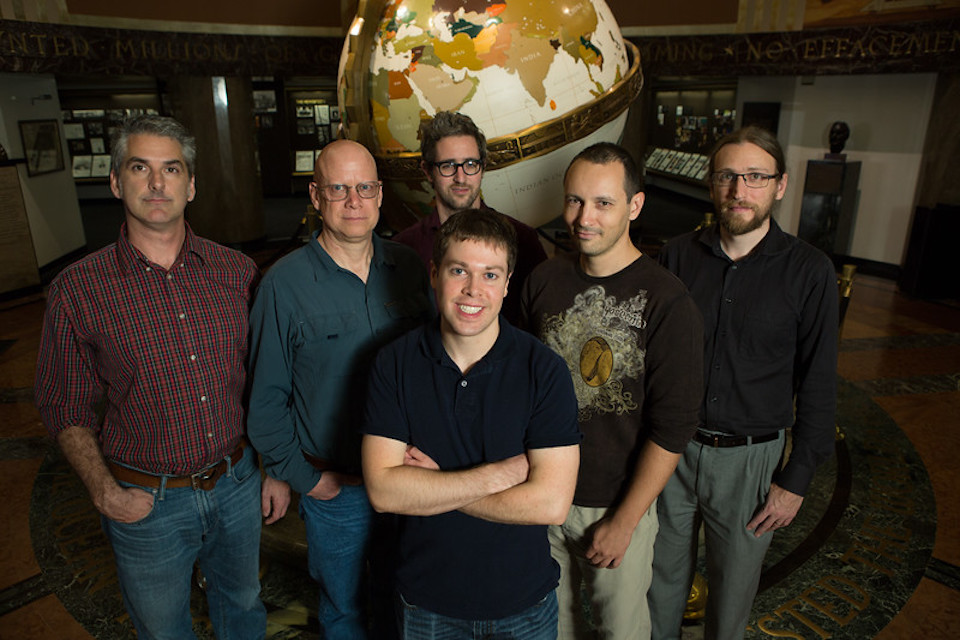 As a senior data scientist at one of the world's biggest media companies, tronc's Jesse Steinweg-Woods is a key member of the team that builds products to benefit the company, its advertisers and readers alike. An integral part of a rapidly changing industry, it's up to Steinweg-Woods and the tronc team to create new and exciting ways for readers to stay up to date.
What kind of insight does the data science team provide tronc?
We provide information to the company regarding customer behavior. This could include what content makes our consumers more likely to subscribe or what kinds of users are most engaged with certain topics. These details can help tronc and our advertising partners more effectively target our audiences.
What type of decisions are made thanks to analysis provided by your team?
Some of the key decisions made based on our work involve things like identifying well-performing content to focus on or balancing the number of free articles to show users before asking for a subscription. However, our data science team is primarily focused on building products that make reading the news a more efficient and enjoyable experience. Some examples of this are a personalized recommender system to suggest articles you might want to read or finding articles similar to what you have previously read in an intelligent, automated way.
How would you describe the culture of the data science team?
We are a small team in a large company, so we get to work on large-scale problems that have an individual impact. This means we iterate very quickly and experiment frequently. We also have a team of data engineers that works with us daily to ensure we have high-quality sources of real-time streaming data and to help with putting new products into production.
What attracted you to the role?
The news industry is undergoing rapid changes and there are several areas where data science can be beneficial. I was very interested in helping build a new recommender system for all of our brands' websites. This was an exciting challenge for me and knowing that it would be used by so many consumers every day made this especially attractive.  
There are so many great potential applications of data science and machine learning that can really help transform the news industry into something better, and it's really a pleasure to work with such a talented group of teammates who allow me to learn every day.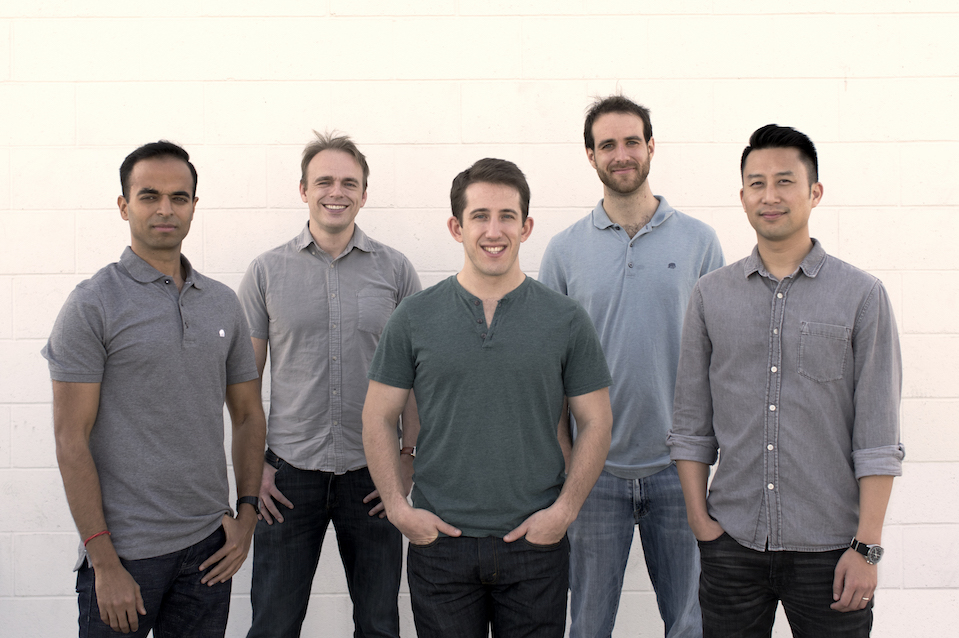 Fresh out of stealth mode, Fair harnesses data to offer users a new way to buy cars. Founded by serial tech entrepreneur Scott Painter, the company allows customers to shop for a car they can afford based on a pre-qualified monthly payment range while providing them the flexibility to return the car at any time. Because of the company's reliance on predictive modeling, head of data science David Nguyen and his team are armed and ready to offer insights into any project the company needs to tackle.
What kind of insight does the data science team provide Fair?  
Data science and analytics at Fair cover a broad range of business needs. One of our primary goals is to provide consumers with access to cars they want at great prices with no long-term commitment. Since fairness is obviously one of our core values, we've developed models to fill our marketplace with a wide variety of vehicles at fair monthly payments to serve a broad range of customers. Our predictive modeling in vehicle value and consumer behavior are some of our major efforts driving this.
What type of decisions are made thanks to analysis provided by your team?
The ways in which consumers acquire vehicles via traditional means are laborious and occur in high-stress environments. Fair aims to provide the opposite experience: seamless and simple — all on a customer's phone. Data science and analytics help us decide how we can shape the Fair customer experience in making onboarding and shopping as intuitive (and magical) as possible using data-driven solutions.
How would you describe the culture of the data science team? 
Some of the core cultural tenets of the data science team are constant learning and project ownership. This has enabled Fair data scientists to develop into what I proudly describe as "full-stack data scientists" whose skills cover data warehouse and ETL engineering, analytics and machine-learning model research and development, distributed learning platform engineering and production service deployment. In addition, Fair's leadership team actively creates avenues for the free exchange of ideas and knowledge throughout the company.
What attracted you to the role? What's your favorite part about working for Fair?
What attracted me to the role is the opportunity to help build something from the ground up. The Fair app is the budding materialization of a big idea, and we're led by a highly experienced and visionary executive team. I'm addicted to the daily dose of enthusiasm and energy everyone at Fair has in delivering value to our customers as we positively disrupt a trillion-dollar industry along the way. My role at Fair enables me to work closely with intelligent, knowledgeable and infectiously passionate people up and down our technology stack and across our business units. Our office has been buzzing from day one and there is really no room for passive contribution.
What I love about working at Fair are the opportunities to learn from such a great assembly of talent, and to make pivotal contributions to foundational architecture each day. We also have an amazing office located a block from the Santa Monica Pier, which definitely lends itself well to fun outings with coworkers!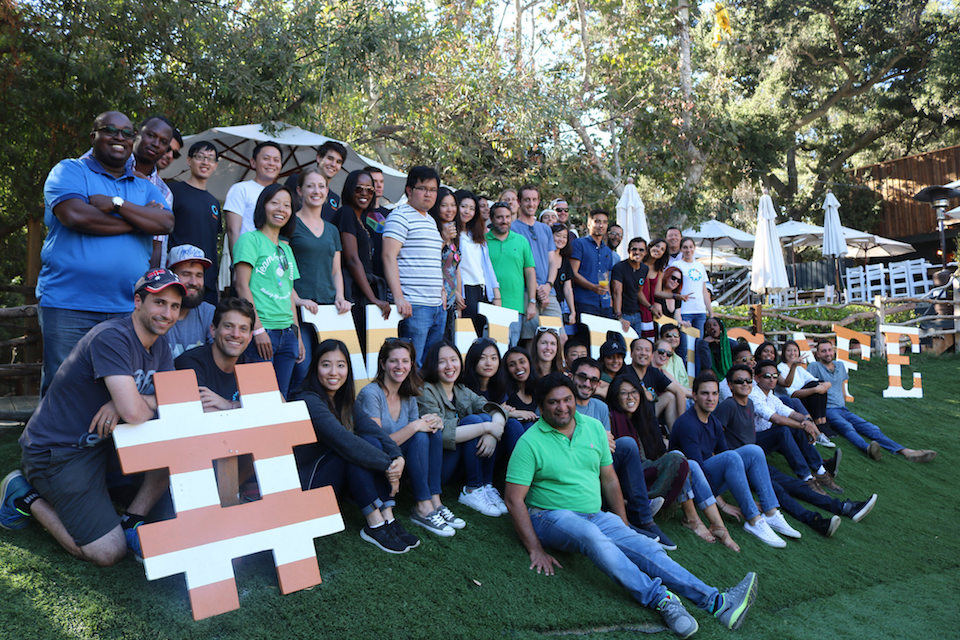 A constantly refreshing flow of data allows Santa Monica-based Tala to offer its mobile financial service to people in less technologically connected areas of the world. By analyzing that data, the company provides denizens of emerging markets a new way to borrow money — while also gauging the health of growing economies.
What type of decisions are made thanks to analysis provided by your team?
Ian Parrish, data science lead: Tala uses a combination of Android and behavioral data to underwrite customers for small loans in emerging markets like Kenya, Tanzania and the Philippines. Because there isn't traditional financial data on these customers, we use signals like social connections, texts and calls, merchant transactions and other personal identifiers to evaluate a user's ability and willingness to repay a loan and to verify their identity.
Peter Sugimura, data science lead: Anyone with an Android smartphone in our markets can download the Tala app, apply for a loan and receive an instant decision, regardless of their financial history. Once a customer has taken out a loan with Tala and repaid (or not), we then have outcome data, which allows us to further refine our models and, ideally, find new signals that help us provide credit to more people. This combination of mobile technology and alternative data allows us to open up financial services to people who haven't typically been served by banks or other traditional providers.
What kind of insight does the data science team provide Tala?
Parrish: At the simplest level, data points are weighted based on their correlation with repayment outcomes. More complicated techniques look at combinations of factors that might be correlated with repayments. Similar to credit scoring in the U.S., a single factor cannot dictate a customer's likelihood to repay and should be aggregated with other characteristics about a customer.
Sugimura: At a macro level, we can also see trends in our data that help us understand important context for our customer's lives. For example, during Kenya's national elections in August, most headlines described an economy at a standstill, with people fleeing urban centers. Our data, on the other hand, showed business as usual for our customers, with no meaningful changes in business transactions or even repayments. With data, we can start to demonstrate that emerging markets like Kenya are not as risky as most people have been taught to believe.
How would you describe the culture of the data science team?
Parrish: Our mission drives our work and we're passionate about solving this problem. We look for insights where others wouldn't or haven't and we're constantly seeking new data classes that will help us understand our customers' lives and build financial products that work uniquely for them. This culture of constant inquiry and curiosity is vital to our company's mission – but more than that, it's fun!

Sugimura: Our team is also extremely collaborative. Though we are data scientists at Tala, we come from a range of backgrounds; some you might expect, like statistics, but others come from astrophysics or oceanography backgrounds. Because we're using emerging data to define and solve new problems, bringing our different strengths to the table allows us to take a multi-disciplined approach to our work.
What attracted you to the role?
Parrish: At Tala, we get to work with data that no one's ever really worked with before, to find insights on low-income populations in markets where data has previously been lacking. This is not only some of the most exciting work a data scientist could be doing — it's also incredibly impactful.
Tala knows data is important: we believe that the data and our analysis and use of the data is a competitive advantage, and that the predictions of the model have a direct impact on the lives of our customers. Being at a mission-driven company means that we get to see the impact of our work firsthand. It's humbling and motivating at the same time.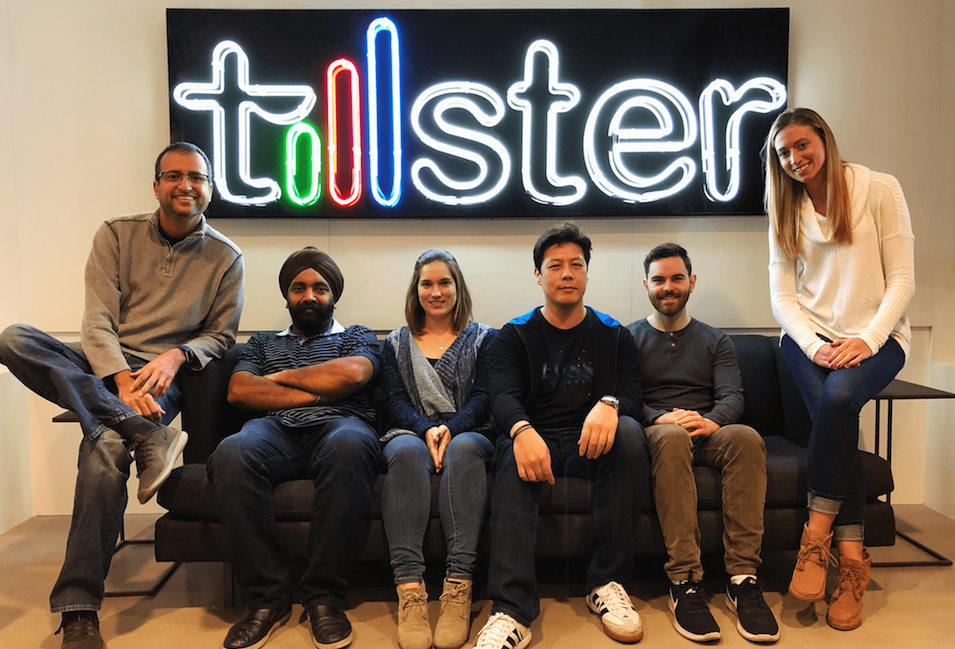 Headquartered in San Diego, customer engagement startup Tillster's LA-based team has quadrupled in size over the last two years. According to the company's SVP of analytics and data science, Siva Venkataraman, the relative lack of digital prowess in the quick service food industry offers his team a bevy of opportunities to suggest data-driven solutions.
What kind of insight does the data science team provide Tillster?
Tillster provides digital ordering and marketing solutions to quick service and fast, casual dining restaurants. This includes building and operating responsive websites, mobile apps and kiosks where customers place orders, access personalized coupons and earn and redeem loyalty rewards.
Tillster data science is responsible for producing actionable insights based on data collected from a variety of data sources to help our clients and internal stakeholders make data-driven decisions. In addition to this, data models and algorithms built by the team are fed to Tillster's back-end platform for intelligent targeting and product recommendations.
What type of decisions are made thanks to analysis provided by your team?
Tillster helps its clients make informed decisions based on data. Using product affinity/market basket analysis based on product purchased by customers, our clients and the menu team are able to create the most effective product bundles (combos and deals) and coupons to entice customers to buy more. Additionally, using customer segmentation modeling (rules based, as well as algorithmic) and clustering, Tillster helps clients and the marketing engagement teams to offer the right discounts to the right customers at the right time to influence purchase behavior and maximize profitability.
In addition to these, the data science team assists our clients in attribution analytics for optimal marketing spend across different channels, analyzing customer feedback through surveys and geospatial analysis to target the right geographies for food delivery services.
How would you describe the culture of the data science team?
The data science team at Tillster consists of a number of data analysts and data scientists who follow an iterative process of test, measure and optimize in all the data science and analytics initiatives. We work closely with UX/design, product and marketing to defining success metrics, building hypotheses and controlled experiments in order to maximize the effectiveness of any changes to the customer experience. 
What attracted you to the role?
The primary attraction was the opportunity to define and lead the data science practice in building data-driven products, technologies and solutions within a fast-growing e-commerce company that deals with rich and varied datasets. In addition, the space where Tillster operates and innovates (the fast casual dining industry, which is evolving at a rapid pace in the digital arena) was another factor that attracted me to the company.