Rarely does a candidate interviewing at a company have enough time or knowledge of the team to ask anything other than surface-level questions. To help provide more information, Built In LA asked a few local executives to describe their companies, as well as why people should consider joining their teams. Here's what they had to say.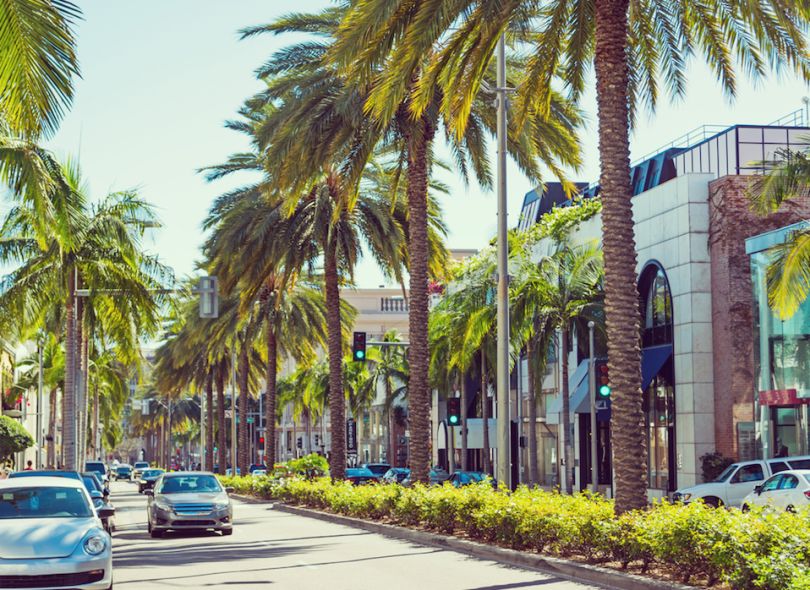 Allison Yazdian has been with tech-backed real estate company Compass for nine months, serving as senior vice president and general manager. Having come to the Beverly Hills-based company from Santa Monica's Brighter (which was acquired by Cigna in 2017) Yazdian is no stranger to the Los Angeles tech community.
What attracted you to Compass?
Compass is combining the best and brightest in technology and real estate to re-invent a giant industry. I was captivated by the company's vision and culture.
How would you characterize Compass' culture?
We move quickly, we are customer focused and we embrace feedback in order to get better every single day.
How would you describe your style of providing feedback?
I would describe my feedback as empathetic, but also direct.
How cohesive is the team you manage?
Culture and community is the north star of the company. Even though we have a distributed team around the region, we all work closely together to achieve great results.
In your career, what lessons have you learned from bad superiors?
You need to be clear when setting expectations. Recognition and praise are free, so be generous. It's vital to invest in your relationships and not to tolerate bad behavior, even if the person is delivering results. Also, be authentic.
Why should job seekers consider working on your team at Compass?
I listen, I collaborate and I take pride in watching my team members grow and develop in their careers while knowing that I am a part of it.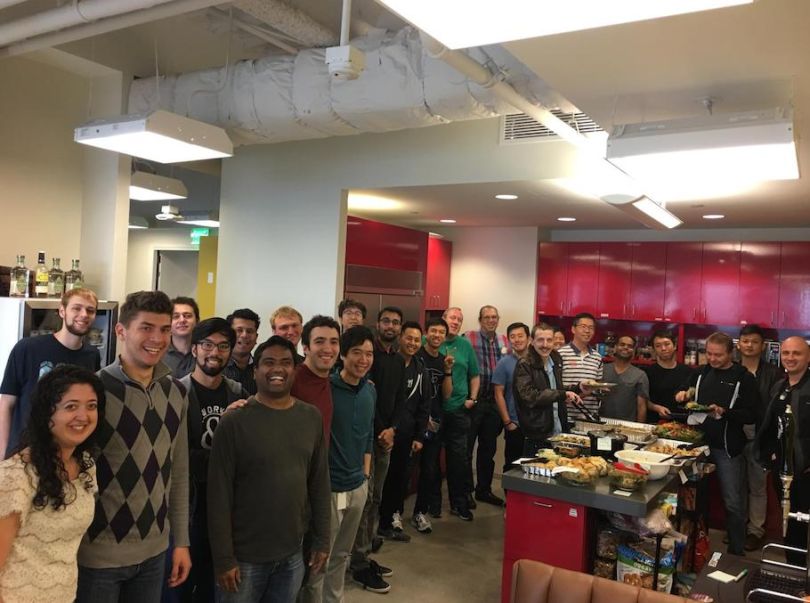 Gabriele Nizzoli, principal, software engineer at Taboola, has been with the company for more than three years. When his previous employer was acquired by the LA-based adtech company, Nizzoli could have gone just about anywhere, but it became clear to him that Taboola was making tech its priority, and that opportunity was too much to pass up.
What attracted you to Taboola?
I was working at a company called PerfectMarket, which was acquired by Taboola four years ago. PerfectMarket was trying to solve issues that are aligned with Taboola's goals: discovery and matching people with content. I was attracted to Taboola's innovation — and in particular — their drive to stay ahead of the engineering curve and future-proof its solutions by aggressively investing in its technology stack.
How would you characterize Taboola's culture?
The company possesses a friendly, collaborative environment where everyone driven by the challenges of operating on a continuously growing dataset. The engineering team is always focused on devising complex solutions to difficult problems, using agile development and creative solutions.
How would you describe your style of providing feedback?
I am fortunate to be able to work with a team with extensive experience in the data field. Interacting on a daily basis with a group of senior engineers is a satisfying environment that facilitates team success, along with the opportunity for me to continue to learn. Feedback is mainly focused on how to tether all our different software pieces tighter and push forward business goals.
How cohesive is the team you manage?
To solve problems related to managing very large amounts of data requires a complex system of heterogeneous databases, integration points and processing systems operating together. Our team has learned to integrate each individual contributor's experience collectively to make the full pipeline work seamlessly. Automation, collaboration, mutual trust and respect are cornerstones of the Taboola back-end engineering group.
Why should job seekers consider working on your team at  Taboola?
Working on the backend Taboola engineering team has all the ingredients of a modern data system: working on big data pipelines, devops, analytics and machine learning are all part of the daily workloads. We frequently refactor many parts of the system to meet the rapid growth at Taboola, as previous solutions become obsolete or insufficient to keep the pace of exponential growth in our data.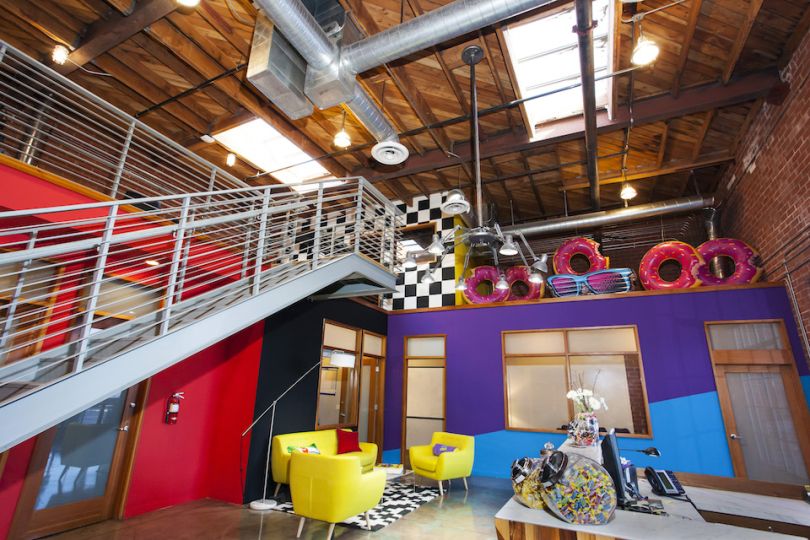 Kid-centric media and entertainment startup pocket.watch has taken off after launching just last year, rapidly scaling the team and moving into a swanky new office in Culver City. With a little over six months at the company, Chief Revenue Officer Stone Newman spoke about his leadership style, what attracted him to the company and what will attract you.
What attracted you to pocket.watch?
The vision, the proven history of the executive leadership team and the energy when you walk into pocket.watch.
In your career, what lessons have you learned from bad superiors?   
Actions speak louder than words. You can quickly see through the lip service and find that when a superior does not back up their words with the actions promised, it can be debilitating for not only an individual but the organization as a whole.
Why should job seekers consider working on your team at pocket.watch?
I am a hardworking manager who wants people to succeed in work and in life. Delivering positive energy and giving team members the opportunity to soar brings me great pride.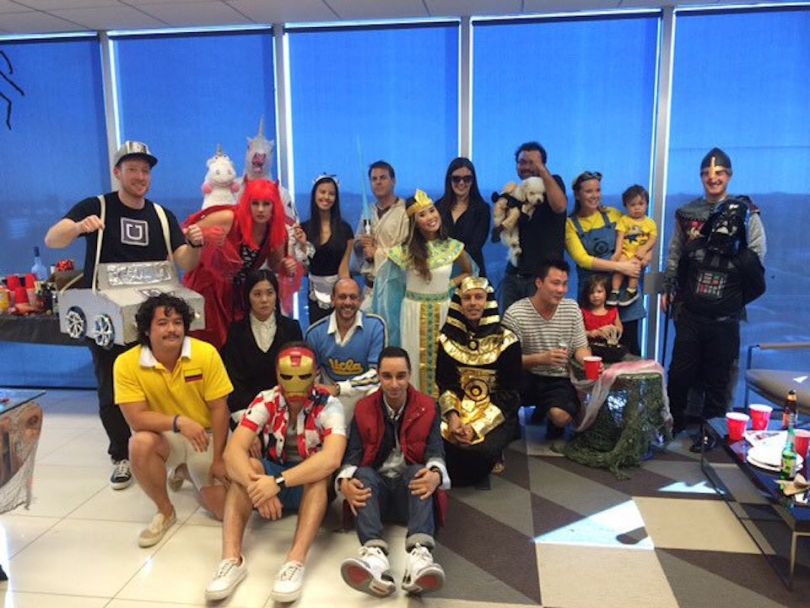 Unlike some of the other bosses, Ted Dhanik has been with his company, engage:BDR, since day one, having co-founded the West Hollywood company in 2009. With a prime spot right on the Sunset Strip, the CEO is tasked with driving the adtech company in the right direction while also creating an environment employees will love.
How would you characterize the engage:BDR culture?
Our company culture is characterized by a widespread passion for progress and innovation. Everyone works together to help us stay ahead of the curve, which is exhilarating.
How would you describe your style of providing feedback?
We have systems in place for immediate positive feedback — like our Bucks program — which rewards employees for going above and beyond by recognizing them with both a company-wide email and a spot bonus.
Why should job seekers consider working on your team at engage:BDR?
engage:BDR is a great place to have a hands-on impact at any level of the company. Our team is incredibly supportive and allows employees the freedom to explore new technologies or job functions they are passionate about since employee development shares mutual goals with company success.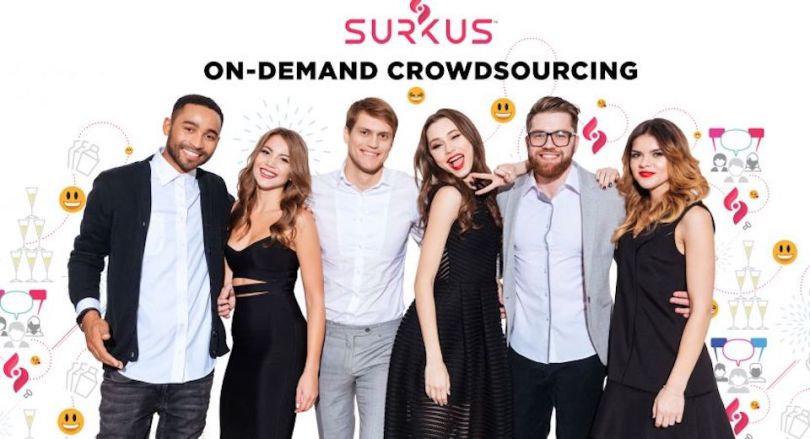 Stephen George first became acquainted with Hollywood-based crowdsourcing company Surkus when he joined as an investor, but he soon found his role within the company evolving,  later shifting into the C-suite as COO, and for the last 14 months, George has served as CEO.
What attracted you to the company?
I felt that Surkus was unique for members since they gain access and potentially get additional rewards for attending events around town. I also feel that the value we provide for our clients is what will revolutionize the marketing and advertising strategy for brands and venues around the globe.
How would you characterize the Surkus culture?
I would describe our company culture as fun and hard working. Every member of the team gets excited to hear about the different types of experiences on our platform. The way we connect our members to experiences by sending events straight to their phones is like giving a gift to someone every day.
How would you describe your style of providing feedback?
I work very closely with everyone on my team when developing strategy, but once we are all on the same page, I make sure to let them run with it. My team comes to me for feedback once they make independent progress and then I work with them to give guidance.
 
Why should job seekers consider working for you at Surkus?
I will give you the tools, freedom and opportunity to make a difference every day you work with us. We are creating a revolutionary platform with Surkus, and we are still in the beginning phase of accomplishing that, so there are a lot of exciting things to come.
Happy Money CTO Joe Lindsay has been with the Costa Mesa company for a little over two years. With a background in fintech, media, advertising and pharma, the UC Irvine alum chose to join Happy Money for the opportunity to be a part of a tech company building a truly valuable product for consumers — and he thinks you should too.
What attracted you to Happy Money?
A combination of the company mission and values, as well as the investment in building intellectual property related to humans interacting with systems and products.
How would you characterize Happy Money's culture?
A mission-oriented startup, demonstrating high values and ambition, as well as the willingness to pursue new frontiers, despite the risks and challenges.
How would you describe your style of providing feedback?
I strive to be direct, open and transparent — there is no value in mysteries or surprises. I also encourage my managers to actively support their teams, and for team members to be accountable to one another.
Why should job seekers want to work on your team at Happy Money?
Because you will be proud of the work you produce while developing your career in the process. Life is short, the time we spend with any employer is precious time and it should not be spent lightly.