Considering the fundraising streak local tech companies have maintained for the better part of two years, the praise being heaped upon local businesses and the plethora of open positions on the Built In LA jobs board, it's not a stretch to say that this might be the best time ever to find that job you've been seeking. Here are five tech companies hiring like crazy this March.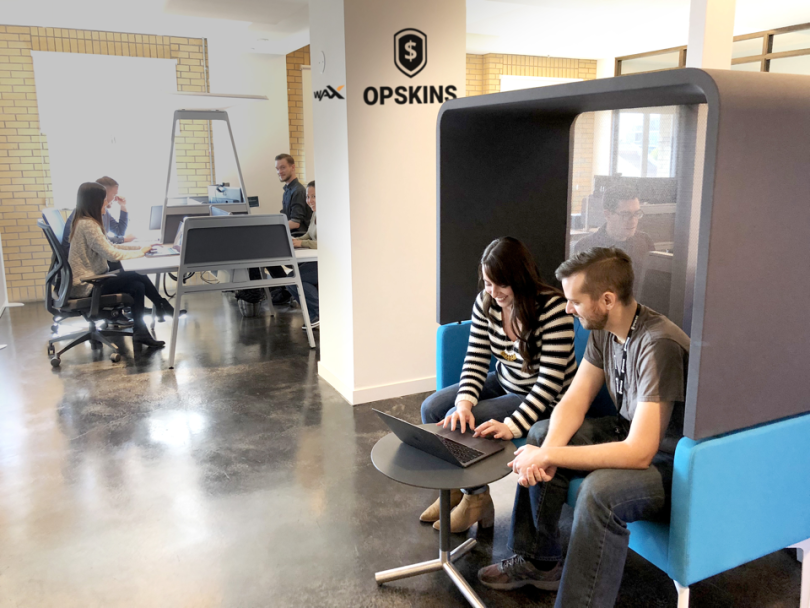 Headquarters: 1207 4th St., 4th Floor Santa Monica, Calif. 90401
Bio: OPSkins is a global marketplace for virtual video game assets, responsible for more than 100 million transactions each year.
The perks: Casual dress, company outings, a game room, a stocked kitchen, unlimited PTO, free parking, health, dental and vision insurance and more.
What they're looking for: "OPSkins is at the intersection of gaming, e-commerce and blockchain technology. If you are smart, motivated and dream about working with the newest technologies in the emerging field of blockchain enabled e-commerce, OPSkins is a great place for you." — William Quigley, CEO
What the employees love: "On the weekends I look forward to my Monday. Every day brings a new challenge and a new solution." — Mark Wheatley, senior Linux systems administrator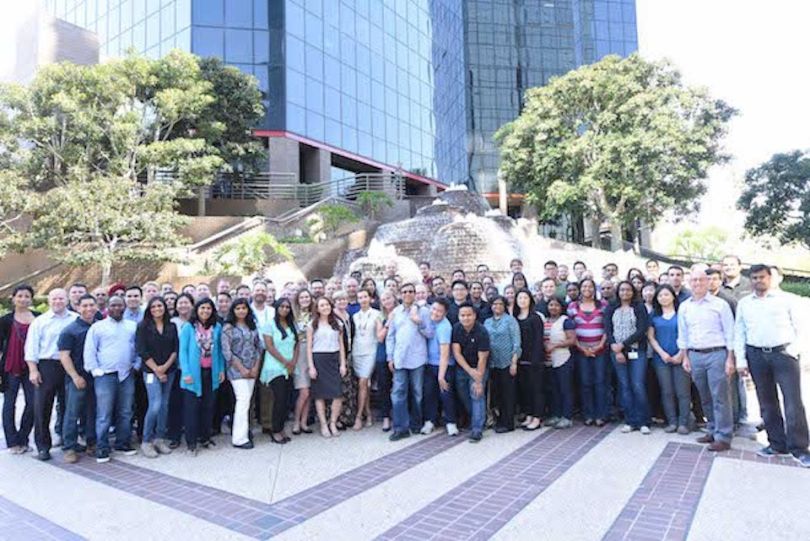 Headquarters: 21700 Oxnard St., Woodland Hills, Calif. 91367
Bio: Marketing tech company ReachLocal offers small- and medium-sized businesses a suite of tools designed to help attract more customers. The company's lead conversion software helps companies convert leads to sales and understand their marketing ROI in the process.
The perks: Paid time off/sick leave, 10 paid holidays per year, 401(k) plan, dependent care account, telemedicine, personal healthcare advisor, employee discount program, a newly remodeled workspace, and free parking.
The pitch: "At ReachLocal, we love to recruit talent based on passion and drive, we believe a good engineer can succeed with these innate qualities. Many of our seasoned engineers started as interns and associate engineers straight out of college. We have a number of challenging and rewarding engineering opportunities across the board from associate to principal levels." — Raj Sudra, Vice President, Media Engineering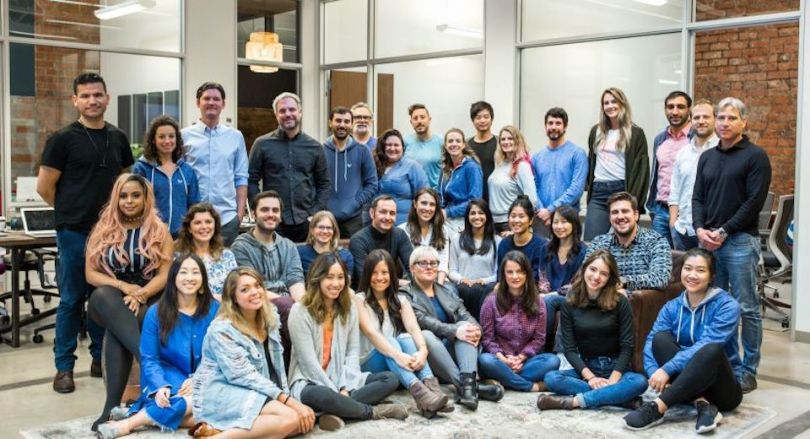 Headquarters: 510 Arizona Avenue Santa Monica, Calif. 90401
Bio: Founded in 2012, Santa Monica-based SimplePractice helps thousands of health and wellness professionals grow their business, offering features like paperless client intake, integrated billing, online billing and more.
The perks: 401(k) matching, casual dress, company outings, dental, health and vision benefits; a meditation room, company happy hours, parking, a pet-friendly office and more.
What they're looking for: "I'm at my best when working alongside people who are tenaciously optimistic and willing to put ego and agenda aside in pursuit of our common goal of helping customers. To maintain a lean, nimble team, I need to rely on the person next to me at all times. That's why we only hire people who thrive on accountability and understand that taking ownership of one's work is the fastest route to professional growth. In our organization, living these qualities will earn you the freedom to be self-directed in the pursuit of customer value and to engage in your most meaningful work. We don't hire managers, we hire 'do-ers' who can lead." — Fletcher Dennison, COO
What the employees love: "I love this work environment — everyone has a voice. It allows people to take ownership of their work in a way that I haven't seen anywhere else. I feel like the customers we're serving are my customers and not just the company's, and that gives me a great sense of responsibility. I see that the rest of the team feels the same way and that's a great motivation to come to work every day." — Will Morales, senior insurance specialist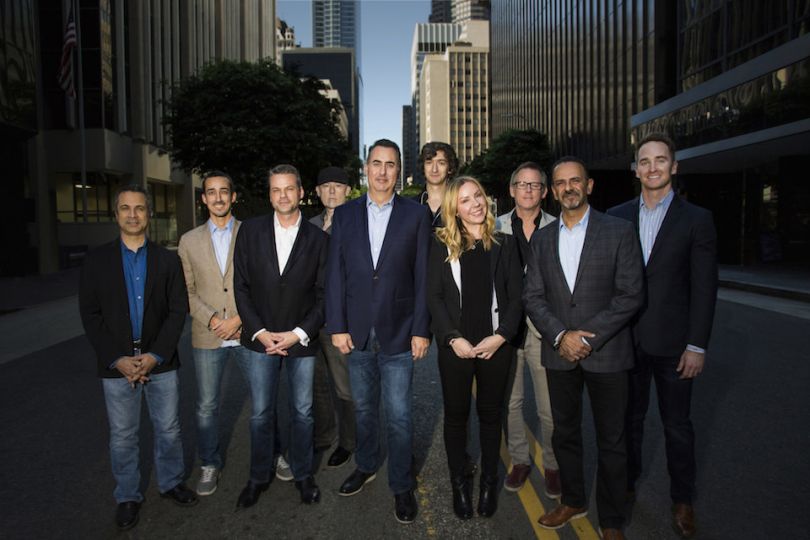 Headquarters: 600 Wilshire Blvd. Suite 700, Los Angeles, Calif. 90017
Bio: Founded in 2013, travel tech startup KEYPR offers hotels and luxury residences a cloud-based platform that helps increase efficiency and reduce operational costs while improving their guest's experience.
The perks: Medical, dental and vision coverage, 401(k) retirement plan, flexible spending accounts, team gatherings, a fully-stocked kitchen, open and creative workspace and company equity.
What they're looking for: "I look for people who are driven, set their own goals and pursue them with autonomy. Other fantastic qualities include curiosity to learn new products, drive and determination to get things over the finish line. We want people who look for a challenge and won't settle for status quo." — Philippe Dias, CTO
What the employees love: "If you want to know what its like to work for a company at the forefront of tech and hospitality, at the crossroads of cool and holy-smokes, I would have to say this place is pretty darn cool. KEYPR's DNA is made up of what every tech-savvy graduate or seasoned veteran wants in a startup — vision and purpose, served up in huge sums by a team of the most forward-thinking, industry-disrupting juggernauts I could ever hope to work for. I don't want to go home, I'm afraid I might miss something cool back at the studio. That's what it's like working for KEYPR." — David Robinson, project manager, field services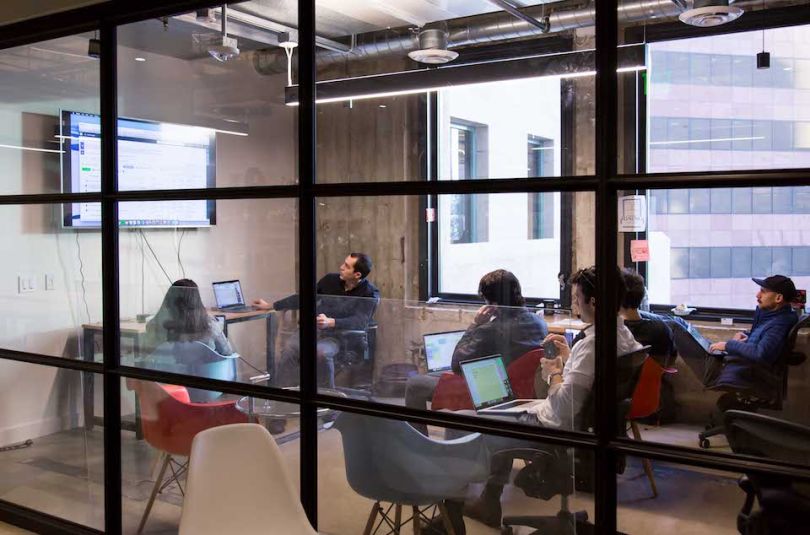 Headquarters: 601 West 5th St. 11th floor Los Angeles, Calif. 90071
Bio: Located in the historic CalEdison Building in the heart of downtown Los Angeles, TubeScience is a vertically-integrated advertising startup that develops and produces videos optimized for conversion.
The perks: Unlimited free snacks, beverages and coffee; occasional work lunches, company-provided dinner and Uber for late shifts, health, dental and vision care, paid vacation leave and more.
What they're looking for: "People with a passion for visual, emotional or data-driven storytelling are a great fit for us. We love candidates that think analytically, are team players, enjoy learning and take genuine pride in their work." — Moshe Mosbacher, co-founder and CEO
What the employees love: "My favorite part about working here is that I'm encouraged to challenge myself and take risks every day. The experience is extremely rewarding. It really feels like the company believes in my potential and is invested in my future. Also, the onboarding and training programs offered are fantastic!" — Shaun Lewin, associate producer