(Co)working in style: Here's what sets LA's coworking spaces apart
Coworking facilities offer entrepreneurs and businesses access to a professionally furnished office without the cost of signing a lease, buying or leasing furniture, and the hassle of running an office. Over the last few years, a number of spaces have opened all over LA and Orange Counties to serve the growing number of startups and entrepreneurs looking to make the leap.
Top Coworking Spaces in LA
BLANKSPACES
Cross Campus
IgnitedSpaces
Industrious
The Muse Room
Real Office Center
WeWork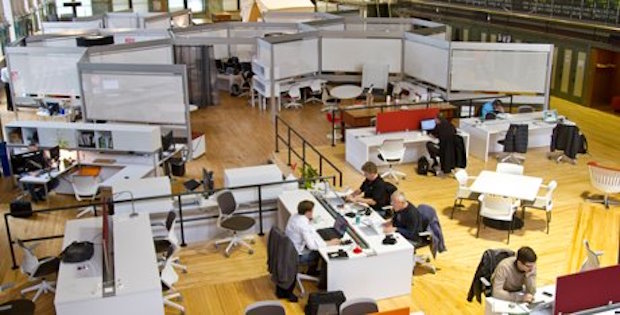 Locations: Santa Monica, Mid-Wilshire, DTLA and Pasadena.
Cost: $150 person/month
Amenities: High-speed internet, networking events, kitchenette, conference rooms and more.
Originally founded in 2008, BLANKSPACES has grown to offer four locations strategically located all over LA County. Now home to more than 125 companies, BLANKSPACES hosts a number of interesting events for its members several times a month.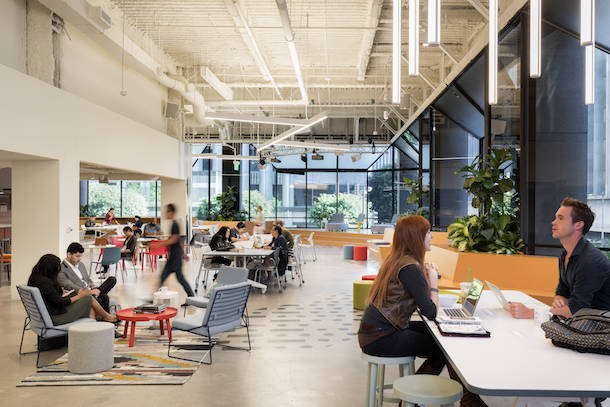 Locations: DTLA, Old Town Pasadena, Santa Monica and El Segundo
Cost: $50 person/month
Amenities: A dog-friendly work environment, meditation rooms, beer and kombucha — provided by LA-based Health-Ade — on tap, conference rooms and more.
Cross Campus offers its members something many other coworking spaces won't: the ability to work from of any of the company's four locations. Additionally, the space offers a unique floor plan, easy access to parking and public transportation and amenities to impress any potential business partner.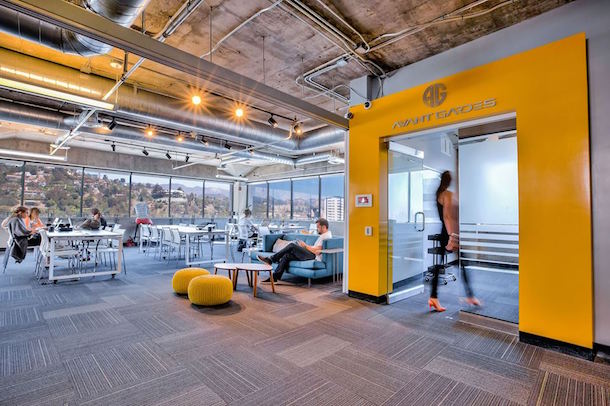 Locations: Hollywood
Cost: $300 person/month
Amenities: Advanced IT infrastructure, 360-degree whiteboard rooms, post-production studios, an Anonto Smartboard and more.
With its flagship location right on Hollywood Boulevard (with locations in downtown's Fashion District and the Westside to come in the next several months), IgnitedSpaces offers its members 45,000 square feet of media workspaces right in the heart of Los Angeles. Featuring everything from meeting rooms to post-production studios, including editing bays, sound mixing and shooting space, the space was designed to fit every one of its members' needs.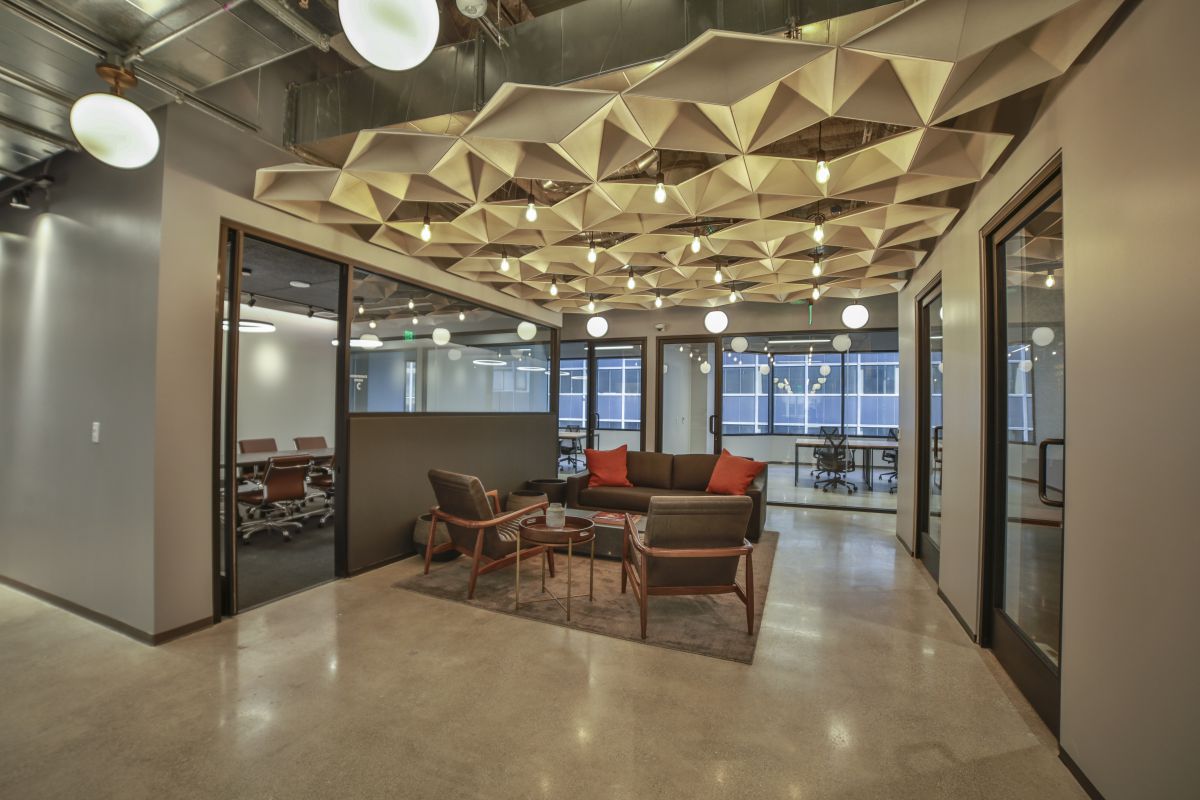 Locations: DTLA
Cost: $360 person/month
Amenities: Unlimited free printing, coffee bar and lounge, relaxation rooms, snacks sourced from local manufacturers and more.
Launched out of Brooklyn, Industrious opened its first LA office in Downtown Los Angeles last year, and recently opened a location in West Hollywood.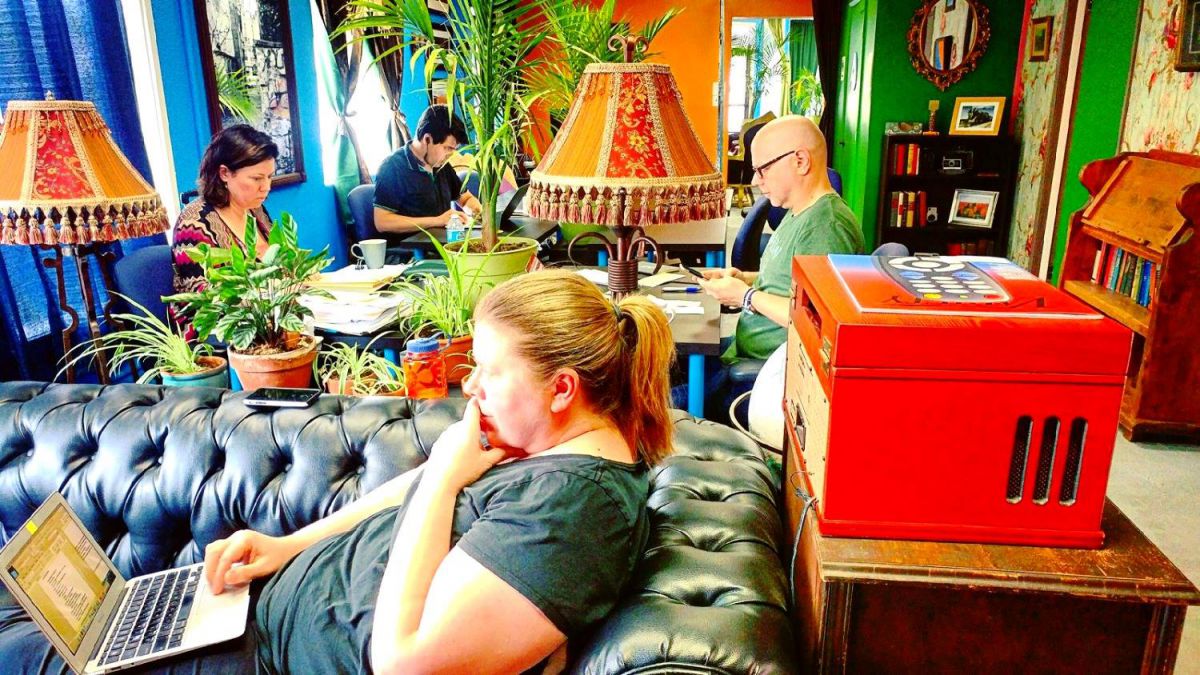 Locations: North Hollywood and Burbank.
Cost: $250 person/month
Amenities: High-speed Wi-Fi, parking, printing, snacks, coffee, tea, soda and 24-hour access.
You don't have to make the trek to the South Bay or Orange County to have access to coworking spaces anymore. Headquartered in the Valley, The Muse Rooms has two locations Valley residents can use, featuring a colorful work environment full of creative people.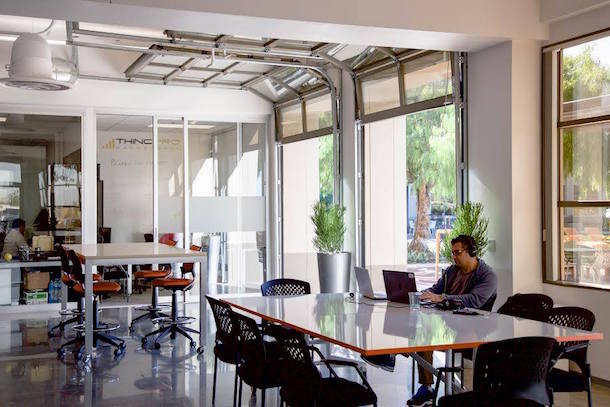 Locations: Irvine, Newport Beach
Cost: $125 person/month
Amenities: Guest reception and concierge services, a sustainable green business environment, on-site tech support and more.
Real Office Center Santa Monica might be no more, but that doesn't mean ROC has left Southern California. With two Orange County locations in Irvine and Newport Beach, the coworking business is still very much alive. It also has an additional location in Honolulu, should members feel like taking their work to a tropical locale for a few days.
Locations: Burbank, Pasadena, Hollywood (four locations), Century City, Culver City, Santa Monica (two locations), Playa Vista, Manhattan Beach, DTLA (two locations) and Irvine.
Cost: $350 person/month
Amenities: Micro-roasted coffee, daily cleaning, beer on tap, front desk service, private phone booths, mail and package handling, and more.
Perhaps the best-known coworking company on the market, WeWork has grown astronomically since launching out of New York City in 2010. Since then, it has swelled to serve more than 23 major cities in North America — many of which have several locations — and more 19 countries worldwide. 
Images via social media.
Have a news tip for us or know of a company that deserves coverage? Share it here and follow us on LinkedIn.