In an otherwise quiet week for tech news, four local companies announced big time additions to their teams. With tech companies all over LA gearing up for a big fall 2017, here's who is on the move.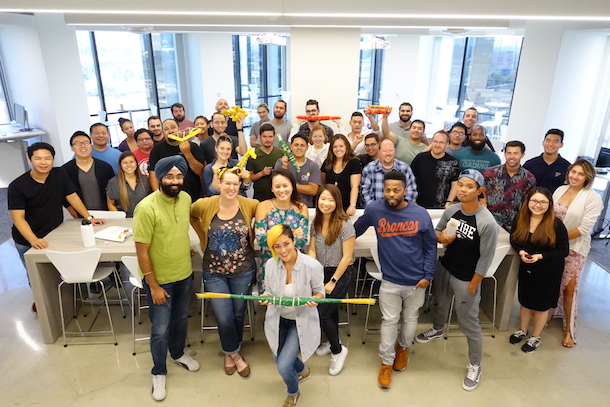 Irvine-based Cie Digital Labs, an innovation and growth accelerator for large companies and emerging startups, announced this week the addition of eBay and Pepsi veteran Jim Davis as the company's Entrepreneur in Residence. Davis, who currently serves as managing partner at early-stage venture capital firm Rezven Partners, brings a wealth of experience in advising startups and working with incubators.
"Jim's 25-year history of classic brand marketing experience and unprecedented revenue growth at the world's leading brands is already proving invaluable," said Anderee Berengian, CEO at CDL, in a statement. "Our clients consistently need authoritative leadership on how to resolve real-world business problems and take solutions to market. Jim approaches their needs with a real strategic rigor that empowers their value proposition to shine."
While at eBay, Davis helped grow revenue from $100 million to $3.5 billion, while increasing users from 6 million to upward of 180 million. Davis is also a three-time founder, having had each of his businesses acquired by companies like AT&T, AOL and Hearst Corporation.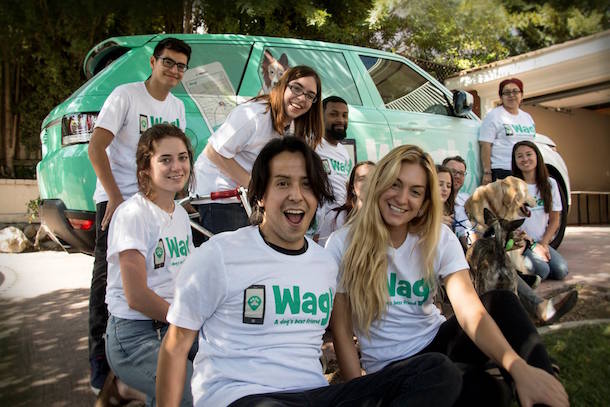 West Hollywood-based Wag! announced the addition of a relative newcomer to the world of tech this week. Having already produced and starred in the company's new national television commercial, Olivia Munn was named as a creative strategist for the startup.
"As an animal lover, I was inspired by Wag!'s mission to ensure dogs are kept healthy and happy, by providing support to busy dog owners who want to make sure their four-legged friends get walked, loved and entertained while they're away," said Munn in a statement. "It's been amazing to see how Wag! has made both humans and dogs' lives better."
"We are delighted to partner with Olivia Munn," added Josh Viner, CEO and co-founder of Wag!.  "Her creative input, and her passion for our goal — to give dog owners peace of mind that their dog will be walked by a safe and trusted walker — makes this a great partnership."
Founded in 2013 by Jason Meltzer and Viner, an LA native who started walking dogs as a teenager growing up in Topanga Canyon, the company quietly raised a Series B in March worth up to $19 million, according to TechCrunch.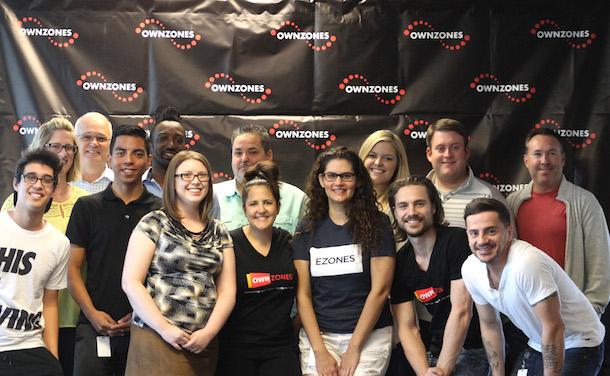 Entertainment tech startup OWNZONES named Rob Hopps as its first-ever chief security officer this week. Hopps, a 20-year tech veteran who most recently served in a similar role at Federal Home Loan Bank in San Francisco, will also serve as the company's senior vice president of Platform Operations.
In his new positions with the company, which develops a platform making it easy for content owners to deliver first-class viewing experiences across all over-the-top content channels, Hopps will oversee all information security, infrastructure and technology operations.
"We are excited to have Rob as our first chief security officer," said CEO Dan Goman in a statement. "Rob's newly created role underscores our commitment to protect our clients. OWNZONES will now have stronger oversight over the secure technology used across all of its OTT platforms and ensure the best and most up-to-date security is employed at all times. Rob has extensive experience and knowledge in handling cybersecurity threats and creating security roadmaps with exceptional organizational leadership and technology management skills."
Founded in 2010, OWNZONES has raised more than $25 million to date.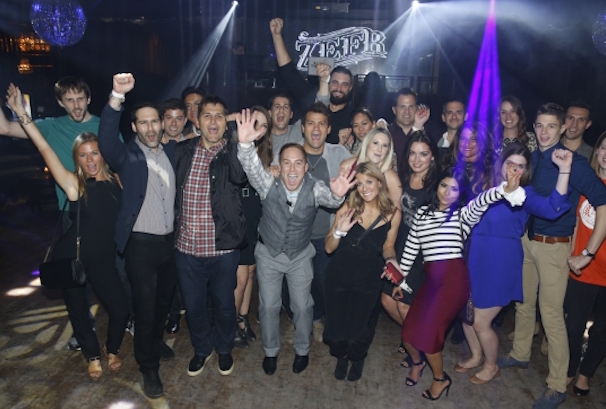 Zefr, a Venice-based startup that provides brands with contextual targeting solutions for advertising on YouTube, announced this week that it had named Toby Byrne as president of the company. In his new role, Byrne will be tasked with building relationships with major brands and spearheading the company's expansion into Europe. Byrne, a 21-year veteran of Fox, will act as a resource for co-founders and co-CEOs Richard Raddon and Zach James.
"Working with Zefr as an adviser for the last six months, I am convinced that the company is in a fantastic position for growth with superior technology that is brand safe and scalable," Byrne said in a statement. "Having spent the majority of my career selling premium entertainment and sports content, it's a natural pivot to seek out an advertising solution that can curate the right video content for brands to capitalize on the massive scale of YouTube. Our solution has the unique capability to deliver contextually targeted ad packages with precision at the video level, as opposed to the channel level, an important differentiator in creating a safe, relevant and suitable environment for brands."
Founded in 2009, Zefr has raised nearly $65 million to date and has made two strategic acquisitions in its nearly eight-year existence.
The startup also announced that Brian Atwood, formerly EVP & Head of Sales for Zefr, will be promoted to Chief Sales Officer and will report directly to Byrne.