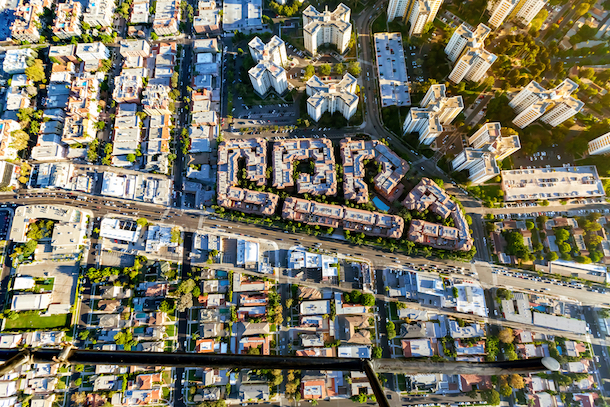 In this world, nothing can be said to be certain, except death and taxes — and paying rent. 
Despite unforeseen financial crises, flaky roommates and personal tragedies, your landlord expects payment on the first or the 15th, no ifs, ands or buts.
Damian Langere hopes to change that.
Today, his company, Domuso, announced it had secured $3.1 million in funding to help streamline the way tenants pay rent— and helping to avoid major fees associated with moving into new apartments.
Langere, a local real estate investor, co-founded another company, Gelt, back in 2008. In almost a decade, the company has grown its portfolio to 7,100 multifamily units in several states. Having witnessed the struggles of owners, property managers and residents alike, Langere decided to develop a platform for all parties involved.
"We want to challenge the fundamental philosophy of how landlords and ownership groups operate the rental payment process and deliver flexible options for renters," he said. 
Originally developed as a way for building owners to collect rent in a more efficient manner, Langere has used feedback from Gelt's residents to enhance the platform, adding an underwriting feature that helps renters not just cover move-in costs, but also provide flexibility when emergencies arise. 
As beneficial as these options are for renters, they're also important for property owners and managers.
"We built this technology to fit the needs of our residents," Langere said. "But we realized that it also fits the needs of owners. Rent is stuck in this archaic age of stringent payments, and for the owner/operators, their property managers have to be bankers, debt collectors and risk assessors, things they don't have the tools for and that they're not very good at."
Based in Santa Monica, the 16-person team will use the funding to ramp up its marketing and sales efforts, in addition to scaling the platform as Langere and his co-founder, Michael Lightfoot, prepare to raise a larger Series A.
Images via Domuso and Shutterstock.
Have a news tip for us or know of a company that deserves coverage? Let us know and follow us on Facebook. You can follow John on Twitter @JohnBuiltInLA.