One of the first things I noticed when I started writing about the LA tech community is how genuinely helpful entrepreneurs were to each other. It became clear — and fast — that members of our tech community really seemed to want to see other people succeed. 
A year later, and that sentiment has only grown stronger. We decided to ask a handful of CEOs — some LA tech veterans and some newcomers to the scene — what startups or entrepreneurs they admire most, and the answers were pretty intriguing.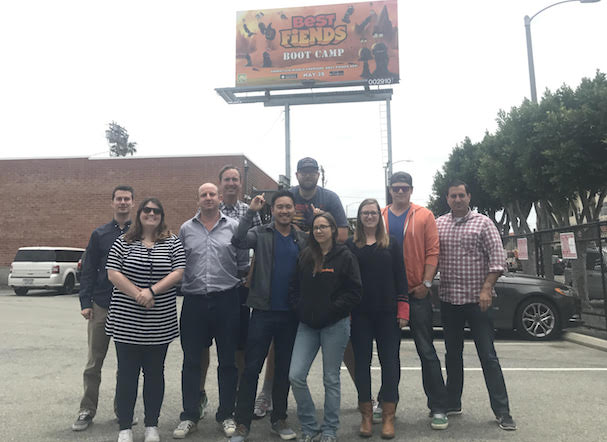 Andrew Stalbow, CEO of mobile game developer Seriously, is a big fan of a particularly well-known member of LA's tech community, but not for the entrepreneur's fundraising ability or gigantic exit last year.
What LA-based startup or entrepreneur do you admire most and why?
Michael Dubin, CEO at Dollar Shave Club. I feel that Michael executed well at each stage of his business. He always focused on his key demo, trying to build out both a brand and a community. With limited cash, he positioned himself as a challenger, while still not taking himself too seriously. As he scaled the business, he managed to keep that sense of humor as he extended his value proposition.
What can entrepreneurs learn from this company/person?
Never forget that you need to build your brand — even amid your performance marketing campaigns. Also, remember that consumers expect a two-way dialog with the brands they love — so in turn, build the business around that.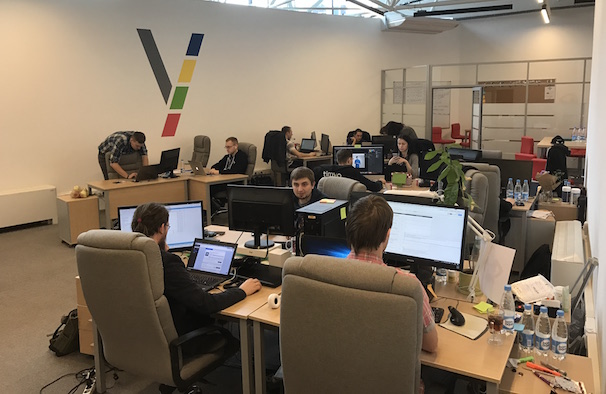 Fabrice Dumans is the founder and CEO of Timyo, an email management company Will Arnett jokingly attempted to invest $1 billion in. 
What LA-based startup or entrepreneur do you admire most and why?
The LA-based entrepreneur I admire most is Thibaud Clement, founder of Calendy, a social media calendar tool. I admire him because he secured the opportunity to work in the U.S. after being selected in the annual Green Card Lottery, and then immediately got started on building his company. It's easy to get comfortable once you get a Green Card, but he got right to work.
What can entrepreneurs learn from this company/person?
Entrepreneurs can learn that it's okay to change things up if something isn't working. Thibaud pivoted from building a digital agency to creating a software solution that helps community and digital managers plan social media content distribution.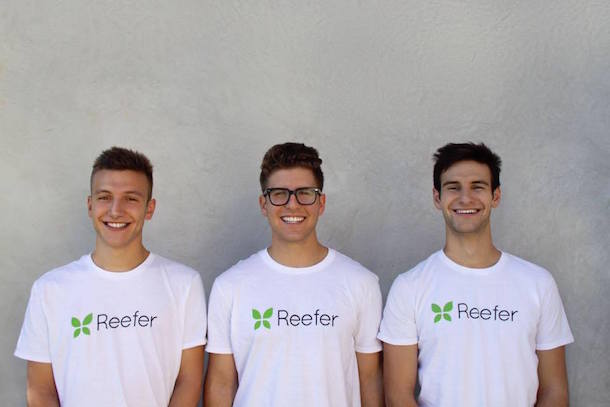 Brian Zatulove, CEO of Reefer, a startup based out of USC that helps marijuana dispensaries retain customers and grow their audiences, is a self-described "enterprise technology nerd." Instead of opting to highlight an entrepreneur he looks up to, he talked about one company's impact on him as a professional.
What LA-based startup or entrepreneur do you admire most and why?
DataScience. As an enterprise technology nerd, I love how DataScience has been able to serve as a scalable enterprise data solution in diverse markets across media, retail, tech and more. We need more founders like Ian [Swanson] in Los Angeles. 
What can entrepreneurs learn from this company?
Los Angeles has a reputation for being consumer focused. I strongly believe that will shift to a more robust B2B emphasis with time as the LA tech community strengthens. Founders need to start considering why they would rather sell 10,000,000 pieces of gum when they can instead sell five Boeings. 

South Korean-based edtech startup SMARTSTUDY is one of the world's premier education content creators for preschool children on the planet. Recently, the company tabbed Bin Jeong as the CEO of its U.S. subsidiary, PINKFONG, a company based just south of Koreatown. 
What LA-based startup or entrepreneur do you admire most and why?
Toni Ko of Perverse Sunglasses tops my list for many reasons. She has an incredibly inspiring story and at age 25 negotiated her first successful exit to the world's largest beauty conglomerate, L'Oréal, for $500 million. Her current endeavor, Perverse Sunglasses, seems to be on a similar trajectory and I love that women make up more than 80 percent of the company's workforce. As a female CEO and fellow Korean-American entrepreneur, I can relate to many aspects of her journey.   
What can entrepreneurs learn from this company?
We should utilize our strengths and past experiences and apply what we know best to our endeavors, but should not be afraid to pursue our passions and venture outside of the familiar.
Survios CEO Nathan Burba is widely considered one of the brightest stars not only in the VR community, but also the gaming world. Since founding his startup back in 2013, Burba has helped Survios raise more than $50 million, while also establishing it as one of the premier VR game developers in the world.
What LA-based startup/entrepreneur do you admire most and why?
I know they're not based in LA, but given Google's growing presence in the area, I would like to say how much I admire Larry Page and Sergey Brin. They have important, world-changing goals and they see capitalism as a means to that end, which I admire. They also take an open-ended approach to product development. You can't name a field or area that Google has no business being in and I find that very exciting.
What can entrepreneurs learn from this company?
We model our culture at Survios after Google in a number of ways: open office environment, open communication, shared tools and technology internally. We encourage side projects and experimentation. 
We also take a holistic approach to life and work that is similar to Google. Virtual reality isn't just entertainment—it is a fundamental shift in life itself. And we don't just want to change how people experience technology. We want to change their daily lives, which starts by changing how people work.
All of that being said, we're our own company with our own culture. It's a challenge, but every day we strive to take a daring, artistic approach that sets us apart from Google and other tech companies."
Images via participating companies.
Have a news tip for us or know of a company that deserves coverage? Share it here and follow us on LinkedIn.