Whether it's a way to lighten the mood in the office or ease the work-life balance of employees, more and more companies are understanding the value of a dog-friendly office space. Here are seven startups where pups play a vital role in company culture.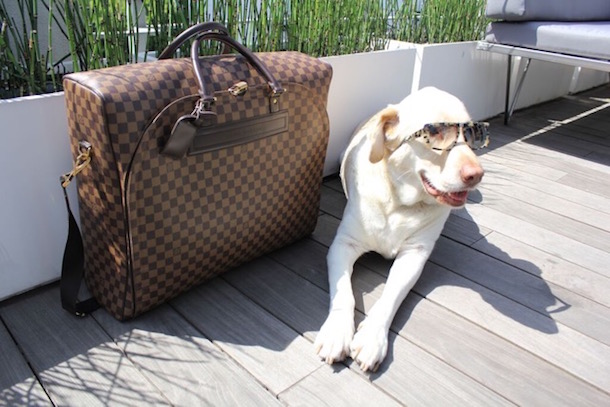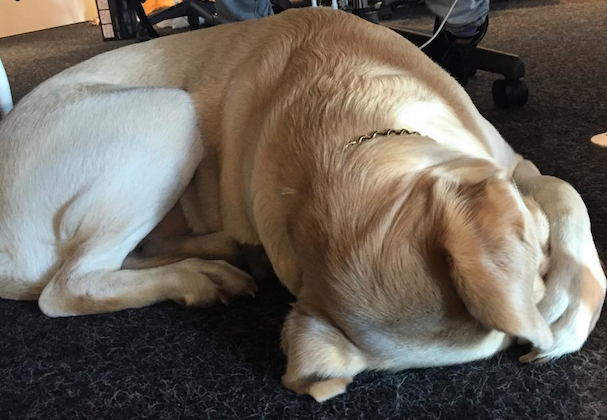 One member of Tradesy's fleet of doggos is known throughout Silicon Beach for his patience. Aside from his prolific travel history, Simba's long list of nicknames and willingness to model outfits for the humans around the office is something that the Tradesy team don't take for granted.
Name: Simba
Nicknames: Simbachu, Slim Shady, McScrooch, Simba Baby, Sims, Slimby
Life motto: Hakuna Matata
Instagram: @simbatheyellowlabrador
Favorite toy: His stuffed animal, Lambie
Best friends: Toby, Banjo, Kona and Roxy
Owner quote: "Simba has been my companion for six-plus years. He's lived in five cities and three states and he has driven across the country. 'Slim Shady' is my best friend, teddy bear, hiking companion, guardian angel and therapist, always around for emotional support. IWe communicate through his piercing green eyes. They speak to my soul. His big heart and slobbery smile leave a mark on everyone he meets. Nothing makes him happier than playing in a stream with a giant stick, the kids next-door, smelling the bushes or cuddling with his stuffed animal, Lambie. I wouldn't want to share my pizza crust with anybody else."
Letter of recommendation: "Simba has shown invaluable dedication to Tradesy. In fact, he's left his mark by leaving a white trail of fur everywhere he goes. Simba is a valued member of The Tradesy Trust Team. I gained his trust by feeding him bacon, and now I'll always have it. Simba is extremely patient. He allows his fellow coworkers to dress him up in costumes; he models for our photographers, allows puppies to jump all over him and sits through a lot of meetings. Simba has brought a lot of smiles to Tradesy. He has taught me to appreciate the little things in life. He loves sunbathing on the patio around noon, and he always stops to smell the Farmer's Market flowers on Wednesdays." — Robert Moskovits, VP of Trust
GumGum's golden Louise, like most golden retrievers, loves anything and everything. Still just a pup, LuLu represents an important step in life for her owner, Director of Web Engineering Keith Rives.
Name: Louise or LuLu
Instagram: @Louisethegolden
Best friend: Her brother. Her owner's buddy adopted him, so they have a great sibling rivalry. She's sort of meaner to him because he was a bully in the litter, Rives says. Her other best friend is a stuffed tree that the GumGum team put stuffed squirrels in, and she kind of just hangs out with that all day.
Favorite activities: Running around the surf at a dog beach in Huntington.
Favorite toys: Besides beef tracheas and pig ears? She likes her stuffed taco. She's quite the foodie!
Owner quote: "My fiancé — now wife — had been wanting a dog for a long time, and I kept putting it off. One day she told me we were going to see a litter of puppies in the Valley — and you can guess that we didn't come home empty-handed. Hanging out with Louise and watching her grow up has been extremely rewarding. If you have a super stressful day at work she's always there to brighten your day. As for being the first step to having a family, that's TBD. I can put the dog in a crate, but it's frowned upon if I do that with a human child." 
Letter of recommendation: "LuLu is a joy to have in the office. As a nine-year-old German shepherd mix, LuLu is a breath of fresh air. She keeps me active and she constantly challenges me in ways that help keep the GumGum dog culture evolving. Whenever I need a pick-me-up, she is my go-to!" — Felicity, dog of President/COO Phil Schraeder.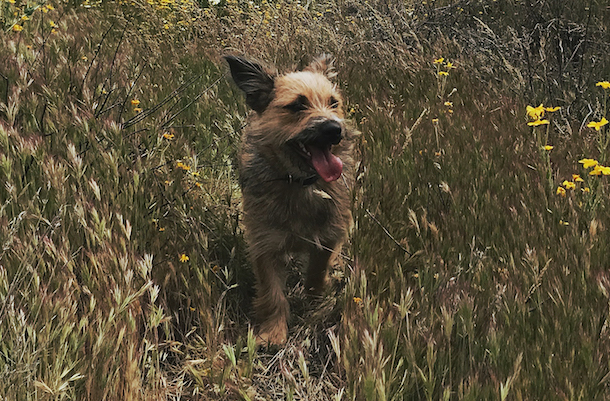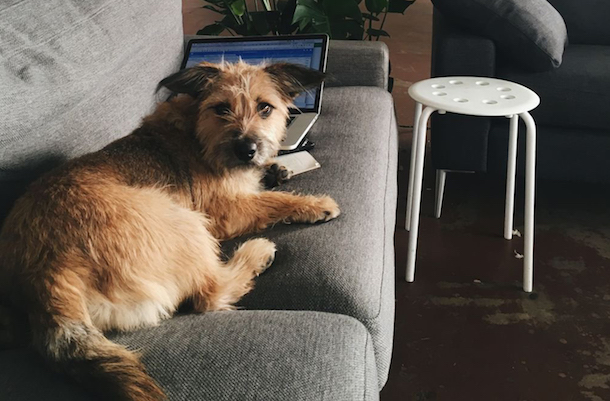 When I went to interview Lumi co-founders Jesse Genet and Stephan Ango at the company headquarters south of downtown, the door to the office flew open and an overly furry animal sprinted past me, closely followed by three humans. Flexo is Lumi's dog-in-residence, who ensures that all employees remain entertained (and on their toes) at all times.
Name: Flexo
Favorite toy: Stuffed doughnuts
Best friend: Not the mailman
Owner quote: "Flexo is a cross between a cattle dog and a dachshund so he is short-legged but long on cuddles and opinions about what direction you should be walking. He comes to the office every day and views it as his role at Lumi to cajole every single Lumi team member into throwing his doughnut-shaped toy each day." — Jesse Genet
Letter of recommendation: "Flexo takes his job very seriously. He's the official goodwill ambassador and unofficial box tester at Lumi. He knows the fluting of a sheet of corrugate after just one bite, and he can demolish a whole box in minutes. He's always right on your heels with a smile and a soggy toy doughnut. We're not sure yet if he's trying to trip us or round us up like cattle, but it seems like he means well. He's not great at sitting through meetings, but his dedication to Lumi is unwavering. When he's not nipping at heels, screening guests and running high speed through the warehouse, he's resting up in his Casper bed." — Katelan Cunningham, editorial director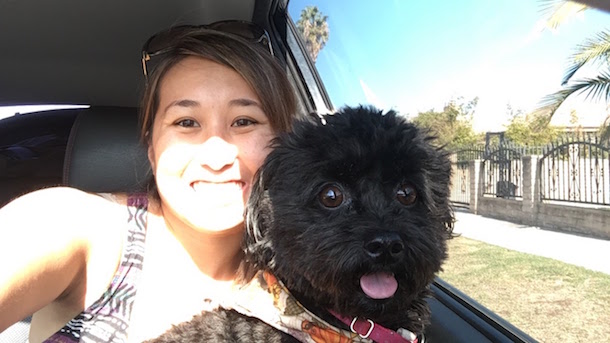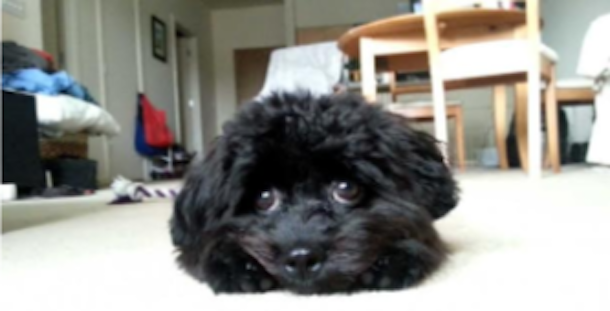 No circus would be complete without a roster of animals. Given the fact that the company is busy working on one of the most interesting projects in LA tech, Two Bit Circus opted to draft its employees' dogs to fill this essential role.
Name: Appa
Social media: @appa_thedog
Best friend: Jason (another Two Bit Circus employee). They have plans to be married in Palos Verdes and have lunch in South America once he saves enough for her dowry.
Favorite toy: Her squeaky giraffe and anyone who'll chase her around.  
Owner quote: "Appa is a lover of adventures, beaches and belly rubs. She has a knack for always finding the comfiest spot to sit in—on top of a blanket, on top of a pillow, on top of the couch. She also has the most expressive eyes ever and will usually have a crazy eye look." — Hera Kan, creative producer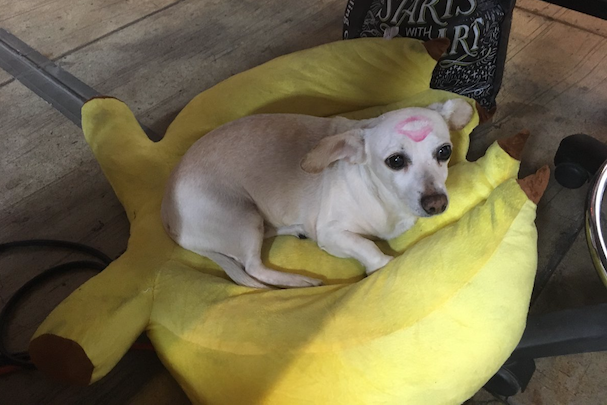 Despite possessing the look of someone who just encountered a chupacabra on a dark and rainy night, Matilda the dog (her friends call her "Mattie") is very visible in the halls of 2BC.
Name: Mattie (Matilda)
Best friend: Frienemy and adoptive sister Scoot-a-loo
Favorite toy: Squeaker plush animals
Owner quote: "Mattie is my best friend, and some days (most) I'll happily admit that I like her more than my own children. She's always donning a kiss mark on her forehead with my signature color."  — Amy Allison, strategy and biz dev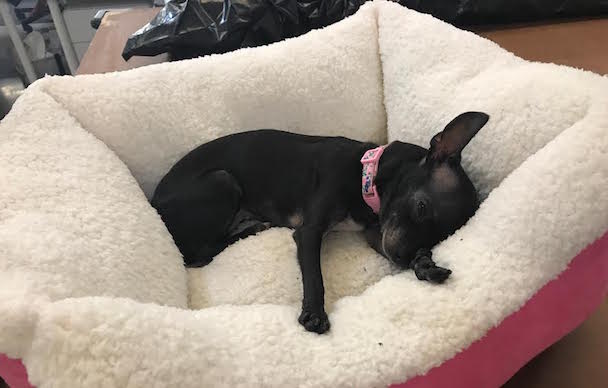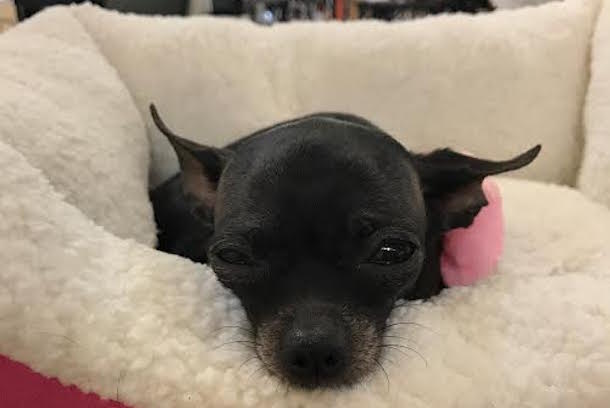 e-Commerce powerhouse Reformation is home to a dog whose name weighs almost as much as she does. Despite coming in at less than five pounds, Princess Friendship's name rings out in the halls of the company's Vernon office. With a weakness for cuddles and peanut butter, Princess Friendship is an integral part of the Reformation lineup.
Name: Princess Friendship
Best friend: Anyone who will snuggle her or feed her peanut butter.
Favorite toy: She's too fancy for toys—however, she enjoys lounging on the couch, watching Netflix documentaries.
Owner quote: "Princess Friendship is 3 pounds of cuteness, weirdness, adorableness and shakiness." — Kate Anderson, technical designer
Letter of recommendation: "Princess Friendship is an inspiration to work with. She faces daily challenges with a butt-shimmying tail wag, handles department conflict with a wet tongue lick and manages stress with a long nap. A true Ref girl, Princess Friendship actively participates in our green initiatives by regularly fertilizing the plants. She would be an asset to any organization." —Luwana David, director of product development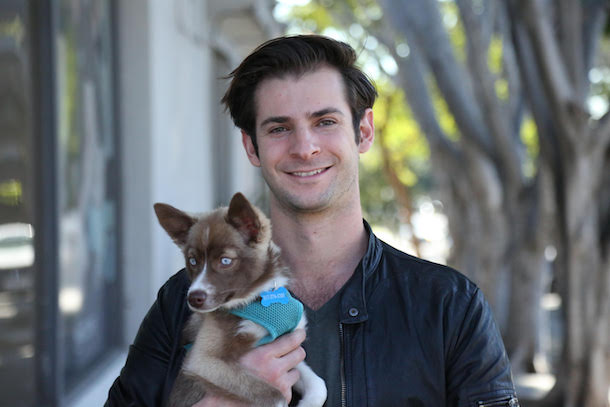 Soothe's pup in residence, Cali the Pomsky, has it easy. Aside from being completely adorable, her diet is something to behold, and her owner, CEO Merlin Kauffman, has no problem admitting so.
Name: Cali
Social media: @CaliThePomsky
Best friend: A stuffed pig toy
Owner quote: "Cali eats better food than me." — Merlin Kauffman
Images via participating companies.
Have a news tip for us or know of a company that deserves coverage? Share it here and follow us on LinkedIn.