As local tech startups continue their upward trajectory, the necessity to bring in — and retain — the best talent available only grows stronger. With unemployment in the tech community at an all time low, these nine companies are looking to add talent like you to their ever-growing teams.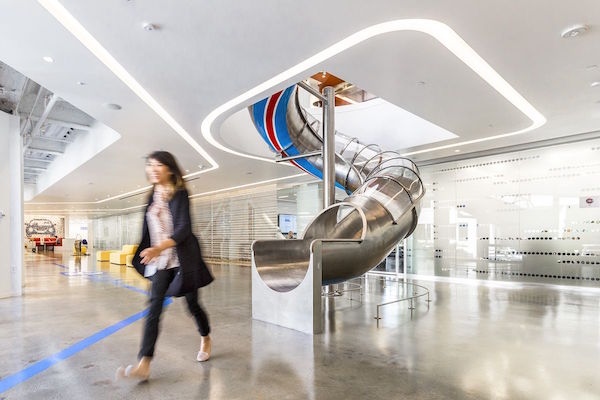 Headquarters: Santa Monica
What they do: Founded way back in 1969, Edmunds actually precedes the Santa Monica startup boom. The company gradually moved from print to the interweb, becoming one of the leading online consumer websites for cars.
The perks: Flexible hours and time off, a vacation stipend (up to $500), 14 paid company holidays, medical insurance and a subsidized gym memberships.
The pitch: "At Edmunds we're driven to make car buying easier. Ever since we began publishing printed car guides in the 60s, the company has been in the business of trust, innovating ways to empower and support car shoppers. When Edmunds launched the car industry's first internet site in 1994, we established a leadership position online and have never looked back. Now, as one of the most trusted review sites on the internet, millions of visitors use our research, shopping and buying tools every month to make an easy and informed decision on their next car." — Edmunds.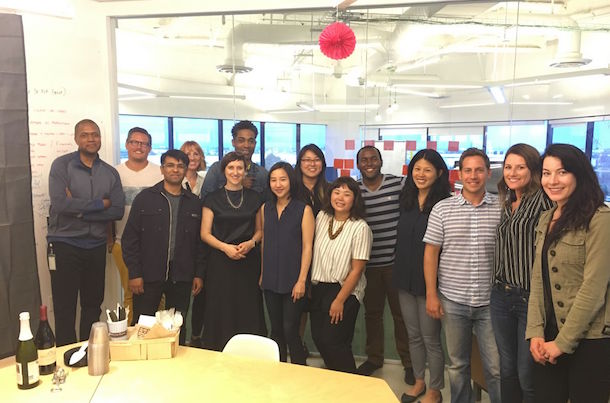 Headquarters: Manhattan Beach
What they do: BCG Digital Ventures is a corporate investment and venture development startup that creates innovative new businesses.
The perks: On-site barista, alternative travel program, a flexible workplace, no-cost medical coverage, profit sharing retirement fund, and a space in the company's scenic Manhattan Beach headquarters.
The pitch: "We look for creative problem solvers who are smart, passionate and business savvy. They are literate in new technologies, industry trends and product knowledge. We value flexibility, speed and a strong point of view on product design." — Paul Lafata, experience design director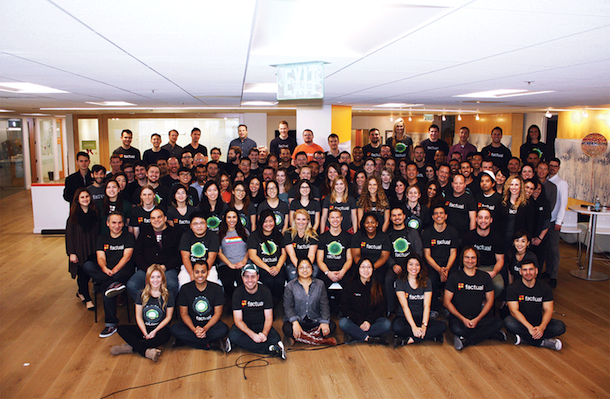 Headquarters: LA
What they do: Founded by Silicon Beach giant Gil Elbaz, Factual develops a platform that enriches location signals with global data. The company' provides relevant data to developers, entrepreneurs and businesses to help create the best technologies possible. 
The perks: Unlimited PTO policy; employee wellness benefits such as weekly fitness classes and gym discounts; medical, dental and vision plans; 401(k) and a flexible spending account.
The pitch: "Our mission is to make data accessible to every developer, entrepreneur, business or organization — anyone who needs data to build a better app, provide a better search result, make smarter software — anyone who needs data to make a better decision or help others make better decisions." — Factual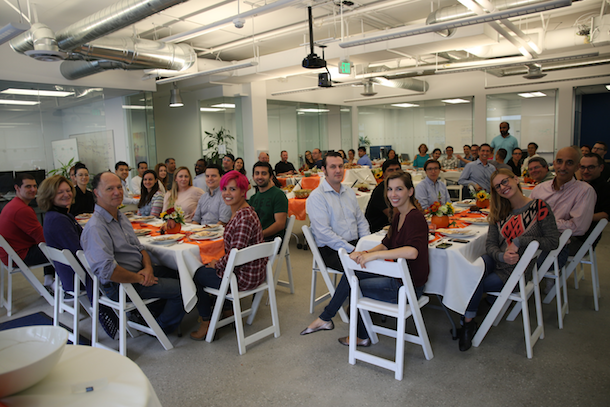 Headquarters: Santa Monica
What they do: Another pillar in the LA tech community, Matchcraft was founded back in 1998. With offices all over the world, the company's bid and budget management system serves SMBs just about everywhere.
The perks: Medical, dental and vision health insurance and 401(k) retirement plan (with company matching), annual educational budget, fitness and wellness budget, competitive salary, and a dog-friendly workspace.
The pitch: "We want team players who are creative, dedicated and smart. Bonus points for dog lovers, ping pong players and foodies." — Sandy Lohr, CEO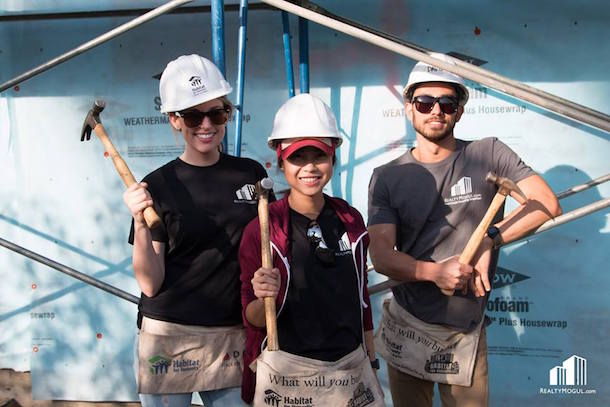 Location: West LA
What they do: RealtyMogul.com is a real estate crowdfunding marketplace that lets groups of investors pool their money to buy shares in real estate investment properties.
The perks: Full medical, dental and vision plans, daily catered lunch, fully stocked kitchen with coffee/espresso, opportunities to attend technical conferences and take company-funded educational courses.
The pitch: "This is a ground-floor opportunity to be a key member of a well-capitalized, VC-backed company as we build a sustainable market leading brand in online real estate investing. Join a company spearheading the charge on innovating in an industry that has been left untouched by tech, until now!" —RealtyMogul.com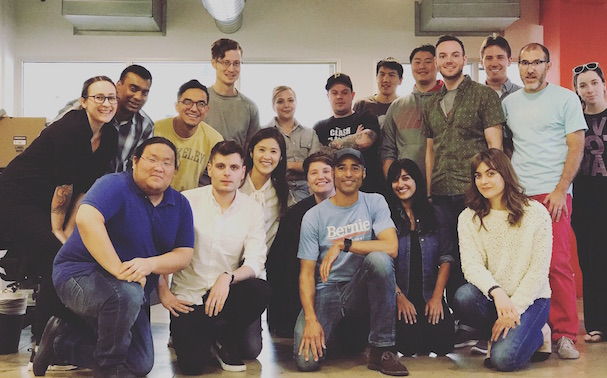 Location: Pasadena
What they do: Wallaby Financial develops applications based on credit card data and consumer financial information, helping users earn more rewards and save money. 
The perks: A small, agile software development team environment, full medical, paid vacation, 401(k) with employer contributions, snacks, drinks, foosball and more.
The pitch: "We provide the best of a high-growth environment (150 percent people growth in the last four months!) with the stability and backing of a public company. Wallaby loves to build new products that save people money and we're looking for talent product and engineering experts to join us!" — Matthew Goldman, Founder and CEO.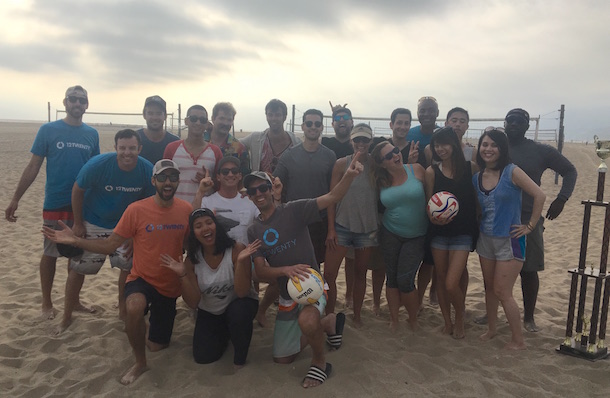 Location: Santa Monica
What they do: 12Twenty helps colleges (and their students) by providing a platform that integrates on-campus recruiting, employer relationship management and student job tracking.
The perks: Competitive salary and stock options, great location in Santa Monica minutes from the beach, and an awesome team.
The pitch: "Our ideal candidate must be comfortable with (and excited about) working in a close-knit startup environment. You must understand the importance of building and cultivating client relationships. You should be detail oriented, Type A, analytical and proactive, so that you quickly understand what clients are looking for and how best to meet their needs. You will be working for a fast-growing, fast-moving company, and we will expect you to keep up."  — 12Twenty
Headquarters: Santa Monica
What they do: DroneBase is a platform that connects users with drone experts for anything from inspecting properties to photographing national parks. The company also builds software that flies the drone itself, as well as the platform where drone pilots come to find organized drone missions.
The perks: Great Santa Monica location within walking distance to public transportation, great food and outdoor areas. Full medical, dental and vision benefits as well as other perks like FSA, flexible PTO and a casual dress code.
The pitch: "DroneBase is taking on some ridiculously challenging tech. Drones, augmented reality and massive scale platforms aren't for everyone. We only hire Senior A Players. Up for the task?" — Eli Tamanaha, DroneBase CTO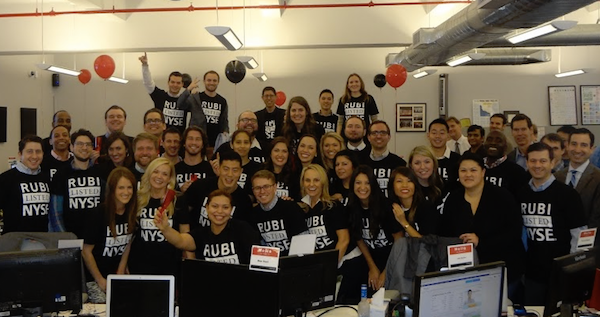 Headquarters: Playa Vista
What they do: Rubicon Project, which went public in 2014, develops an advertising automation platform that enables publishers to complete transactions with advertisers. 
The perks: Unlimited vacation days; premier medical, dental and vision plans; pet insurance; gym subsidy; daily catered lunches; a fully stocked kitchen with healthy snacks and free vending machines. 
The pitch: "We go above and beyond to create a strong culture, so it's important to us to keep our team happy. Very happy! In addition to competitive benefits, employees also value our casual environment and flexible schedules." — Rubicon Project
Images via participating companies and social media.
Have a news tip for us or know of a company that deserves coverage? Let us know and follow us on Twitter @builtinla.