Naming your business is no easy feat. For these four startups, finding the right name for the company involved just as much feeling and luck as it did smart business acumen.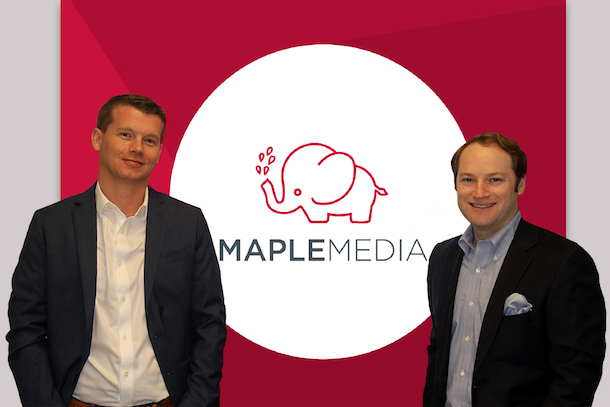 Maple Media emerged from stealth mode in early-2017 with news the company had raised $30 million in private equity. Naming the company, which acquires and manages mobile applications, was an entirely different undertaking for Co-Founders Clark Landry and Michael Ritter, both veterans of the LA tech community.
"Honestly, we wanted a really simple name that was memorable," said Ritter, as Landry laughed. "That's also why we have the elephant in our logo. There's really not much more behind the name, we're not Canadian or anything, it just felt right."
"The name has no real relevance to what we're doing, nor does the elephant logo," added Ritter. "But we like it a lot anyway."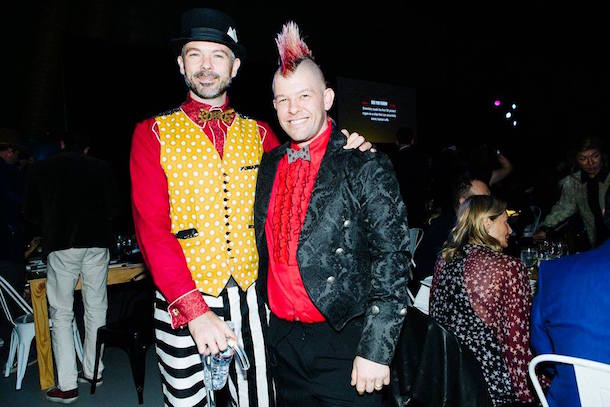 Two Bit Circus is far from a traditional tech startup. Originally founded as a way for co-founders Brent Bushnell and Eric Gradman to entertain their friends using technology, the startup has morphed into the future of fun. Using lasers, virtual reality, robots and fire, the company is in the process of creating the micro amusement parks the company announced when it raised its $15 million Series B in January.
"I think the name Two Bit Circus, we settled on that about a day after opening our doors," said Gradman, who serves as the company's CTO. "I wish I could claim credit for the awesome name, but that was all Brent. I think he registered the domain a long time ago. But seriously, it's a really appropriate name for us. It's a multiple entendre — I'm a circus performer and Brent is a crazy clown, and 'two-bit' harkens to computer architectures and binary numbers, and also just the crazy, off-the-wall nature of somehow being cheap and also being super premium."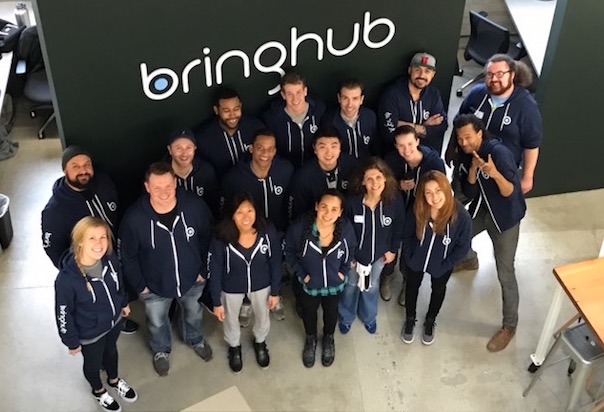 Bringhub develops a platform that allows content creators and marketers to increase product discovery and sales. According to COO and Co-Founder Brian Marvin, the team's thought process was very deliberate, and the name's relevance still holds up after nearly three years in business.  
"Our name signifies the convergence of different partners within a contextual commerce ecosphere — publishers, ad agencies, retailers, brands and consumers. Bringhub's technology serves as the hub for bridging the gap between product discovery and transaction. Combining the terms 'bring' and 'hub' were extremely intentional as we set out to streamline the online shopping experience. As we've continued to enhance our platform, we've found that our name still rings true. Bringhub brings the retail experience to editorial content. We're the heart of contextual commerce, uniting the publishing, advertising and retail industries to generate revenue through automated e-commerce."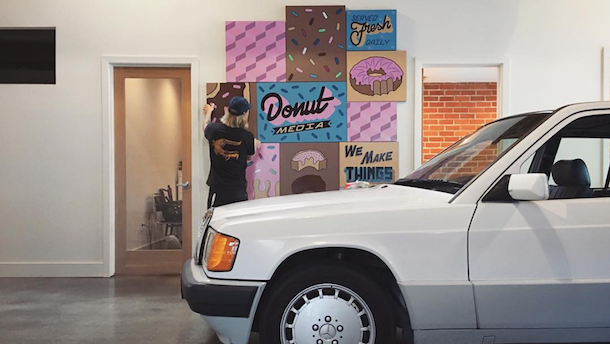 West LA-based Donut Media develops content designed to help millennials understand just what their friends mean when they discuss the finer points of an automobile's design. According to Co-Founder Matt Levin, a shared experience between the founders was the genesis for the startup's name. 
"We struggled for a while coming up with a name," he said. "There were some truly, deeply, terrible names up on our whiteboard at one point. Ultimately, we wanted something very different from everything that existed in the auto industry — something that was fun and accessible and not so 'tough guy,' since as a team, we're all about getting new people excited about cars. We were having a conversation about how we all got into cars, and found we all had this shared experience in high school of doing donuts in our parent's or friend's cars, and it all clicked! We built our branding around the pastry to add more fun to it (and admittedly more confusion), and while it doesn't click for people right away, once they get it they like it!
Images via participating companies. Responses edited for clarity and length.
Have a news tip for us or know of a company that deserves coverage? Let us know and like us on Facebook.