When you think of LA tech, you probably think of Santa Monica, Venice, and maybe even Downtown. While LA has cultivated a growing tech scene in the past several years, a different area of Southern California has been experiencing successes for quite some time. 
Irvine sits some 40 miles southeast of DTLA behind the oddly ominous "Orange Curtain." While outside eyes might focus on the area known as Silicon Beach, Irvine has developed into a tech powerhouse of its own, attracting booming startups like Cylance, Acorns, Mavenlink and Alteryx.
But why Irvine? We talked with local companies and asked how Irvine became an unlikely startup city.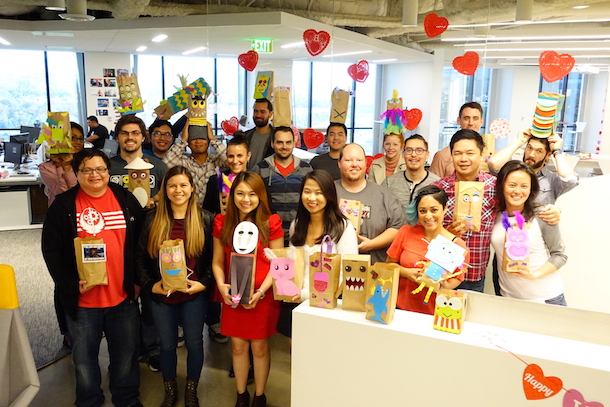 Cie Digital Labs is a startup studio based in Irvine and it's CEO is fiercely proud of the town the company calls home. According to Anderee Berengian, the city's "quiet success," is a facade, given the amount of VC capital regularly pumped into the area's startups.
What don't people know about Irvine that they should? 
Known as the "City of Innovation," Irvine is Orange County's tech hub and home to numerous tech Fortune 1,000 companies, fast-growing startups and highly innovative people. Irvine may not be a central tech hub like Silicon Beach yet, but Irvine is rapidly changing. In fact, Irvine is where Silicon Beach was a few years ago. Venture funding continues to flow into Orange County, having received over $429M in funding from VCs between Q1 and Q3 of 2016. In Q3 OC had the 10th largest funding volume of markets nationwide. 
How do you think your company's location has affected company culture? 
CDL is in a location surrounded by cool and innovative companies, which inspires our employees to come together, contribute ideas openly and ideate. This environment promotes teamwork, collaboration and a tight-knit family environment. 
With a history of successful companies, Irvine has become an ideal place for companies to launch, grow and incubate. All of the right trends of successful tech hub cities are being seen in Irvine, including a high caliber university (UC Irvine) graduating students from their strong Computer Science programs. As an added benefit, living costs are much more affordable than Silicon Valley and Silicon Beach. 
For families, Irvine is recognized as one of the best places to live with great school systems and one of America's safest cities. Irvine has gained an amazing reputation for families, and that is reflected in our culture as well. We have cultivated a tight-knit family environment where some may say the best reason to work for CDL is the people. Our employees take care of one another and encourage each other's success.  
2016 was a big year for Irvine tech startups, how can they keep it going in 2017? 
Quite a few tech trends such as VR, IoT and cybersecurity have boomed in Irvine, and that has drawn tech companies to relocate to the area and interest from investors. As long as we keep innovating and solving big problems, we will continue to attract more talent and capital. 
In the end, talent draws talent which will give more startups the opportunity to grow in the Irvine area. Irvine is headed in the right direction for that.
What is Cie Digital doing in 2017 that people should know about? 
In 2017, Cie Digital Labs will continue to be the digital innovation lab for many Fortune 500 companies. As a company founded on innovation and consumer needs, we will make moves this year spinning out new technology and ideas through our startup incubator. 
Were you apprehensive about moving to OC, and how has that changed? 
We were excited to move to Orange County and join the other high-tech companies in the area. Originally we were concerned about the amount of talent in the area, but realized that was not the case. Since our move to Irvine, we have been able to build out amazingly talented Engineering and Design teams.  
What makes working at CDL special?
CDL serves as an innovation lab for prominent global brands, helping to solve their most complex business challenges. We are digital inventors, creating the next generation of interactive experiences. At CDL you will be able to solve real problems and build products that millions of consumers and clients will tap into and/or make a measurable difference in the lives of its users.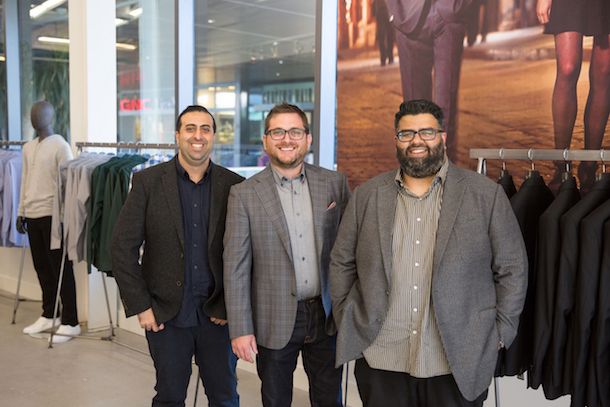 Combatant Gentlemen isn't your average menswear company. The Irvine-based startup has developed a platform that uses machine learning to suggest items to its customers, and the company is expanding rapidly. CEO Vishaal Melwani grew up in the area, and while the opportunity to start-up in Silicon Valley made a lot of sense, ultimately Irvine's familiarity and promise stood out.
What don't people know about Irvine that they should? 
Irvine is both smaller and bigger than one would think. The resources here are vast — from recent and hungry college graduates to a more than favorable real estate climate. Businesses can scale much faster and the options for growth are vast. At the same time, you'll find an approachable community of people and businesses. It's the best of both worlds.
How do you think your company's location has affected company culture? 
We've created a lasting workforce built on growth and longevity, and being in Irvine definitely contributes to that. We don't have to deal with the same level of noise you'd find in Silicon Valley or Silicon Beach. Our turnover is extremely low and we enjoy fostering a familial culture of people here to grow with one another for the long haul.
2016 was a big year for Irvine tech startups, how can they keep it going in 2017? 
Irvine's been doing a great job of attracting and sustaining young businesses. There have been incredible residential and commercial build outs and renovations along with tons of emphasis on the live-work-play dynamic. This year, it's about increasing that momentum and creating a community for up-and-coming businesses that can thrive in this often overlooked city.
What is Combat Gent doing in 2017 that people should know about? 
We're looking to expand our omnichannel approach. We tested a lot in 2016 and will continue bridging online and offline strategies to leverage our technology and create seamless experiences for shoppers around the country.
Were you apprehensive about moving to Orange County, and how has that changed? 
Not at all. We actually launched in San Francisco and were apprehensive about staying there. We knew we wanted the right caliber of people to work with us, and we wanted to keep ourselves and company grounded. The decision to return to Irvine (I graduated from UCI) was a no-brainer.
What makes working at Combatant Gentlemen special?
We are pushing the envelope. We're experimenting, breaking things, rebuilding ideas, developing new ones and we encourage that on a daily basis. Combatant Gentlemen is at the intersection of the most fascinating industries in the market — fashion, retail and technology — and we're creating fulfilling experiences from the inside out, beginning with our team.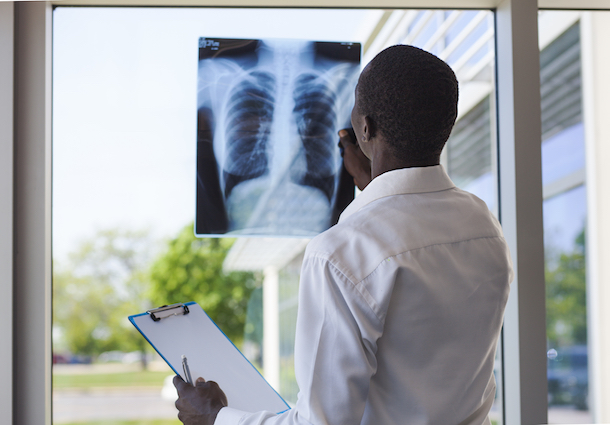 Biotech startups also make up a significant portion of Irvine's business population. Because of this, healthtech startups in the area have the proximity to the technologies they need. According to the co-founders of OncoGambit, Dr. Hannah Luu and Laura Bourdeanu, Irvine is perfect for what they're trying to do.
What don't people know about Irvine that they should?
"In addition to being a beautiful city with world-class cuisine and weather, Irvine is rapidly ascending in the biotechnology world," said Luu. "Although venture capitalists invest predominantly in Silicon Valley businesses, as much as $722 million was pumped into Orange County companies, making Irvine poised to lead the way in the medical technology sector for years to come." 
How do you think your company's location has affected company culture?
"The culture of the company is certainly dependent on its location," said Bourdeanu. "Irvine happens to be a place that encourages entrepreneurship and nurtures ideas that improve people's lives. Irvine's proximity to Silicon Valley, Silicon Beach and multiple pharmaceutical headquarters (Pfizer, Amgen and Genetech, to name a few) means the city is well positioned for continued growth.
In addition, Irvine is a very progressive business community, and we have found it to be an excellent fit for our forward-thinking approach to healthcare. This type of location is ideal for startups like OncoGambit, whose product will certainly improve people's lives in the community and beyond. 
2016 was a big year for Irvine tech startups, how can they keep it going in 2017?
"With the economic recovery, fewer small businesses will be launching," said Luu. "For Irvine to continue their success with tech startups, it will need to increase their mentorship, accelerator and incubator programs. Perhaps even offer office space where enterprising business can grow and excel or a virtual community that connects startups with the broader startup ecosystem via engaging events, where startup owners can network and grow."  
What is OncoGambit doing in 2017 that people should know about?
"We launched OncoGambit in late-2016 and were very pleased with the warm reception we received," said Luu. "2017 promises to be an even more exciting year for us as we move ahead in our expanding product development. We have been fielding offers of collaboration from a variety of sources and look forward to incorporating their unique perspectives into our flagship cancer treatment validation and support program. Additional offerings will include survivor support and an overall health and wellness component to our website." 
Were you apprehensive about moving to Orange County, and how has that changed?
"I was not apprehensive about moving to Orange County. Seeing the enthusiasm and the emerging effort to connect local entrepreneurs and financiers first hand, it confirmed our decision to locate there," said Luu. 
What makes working at OncoGambit special?
"OncoGambit recognizes that the employees' passion and dedication is the driving force behind its success," said Bourdeanu. "We created a positive work environment built on mutual respect and professionalism, but we also recognize the importance of balancing work with the environment. We decided to base Oncogambit in Irvine due to its beauty and Mediterranean climate. This will create a very attractive scenario from the standpoint of recruiting and indeed it has helped us to attract some of the best and brightest colleagues. Singles and families alike enjoy year-round outdoor activities, excellent schooling and proximity to the Greater Los Angeles area with its world-class academic medicine.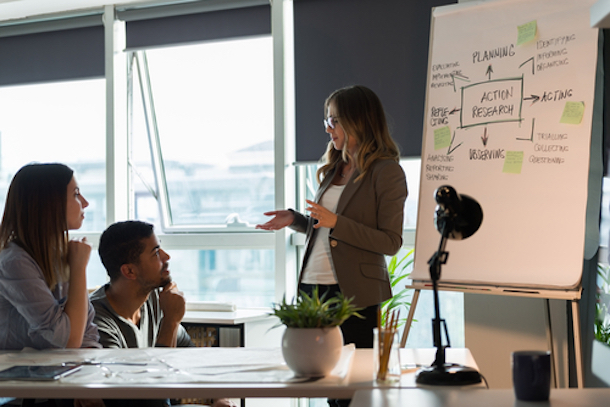 Another newcomer to the area is VCNetwork.co. Founded by Wall Street Veteran Jenny Q. Ta and international businesswoman Shinta W. Dhanuwardoyo, Irvine offers the perfect climate for startups to thrive.
What don't people know about Irvine that they should?
"Irvine was ranked #24 from Entrepreneur.com of being among the top-25 cities worth moving to for entrepreneurs to launch a business," said Ta. 
"The Orange County economy has been one of the standout performers in California. During the current economic cycle, its unemployment rate peaked in 2010 at 9.7 percent, falling to an average annual rate of 4.4 percent in 2015. By December of last year, the unemployment rate stood at 4.1 percent, the lowest in Southern California and the fourth lowest in the state. In 2016, the unemployment rate is expected to decline yet further to 3.5 percent, the lowest since 2006 when it was 3.4 percent.
Orange County has a strong high-tech manufacturing sector that includes computer and related electronic products, aerospace parts and products and medical devices.
Orange County's 'new economy' and traditional industries alike will continue to expand, leading to economic and job growth," she said.
2016 was a big year for Irvine tech startups, how can they keep it going in 2017?
"Employment rates in OC continue to rise and the University of California, Irvine, campus also serves as a hub of inspiration. 
What is VCNetwork.co doing in 2017 that people should know about?
We are continuing with our mission to add more global investors to connect with startups in different parts of the world.
Were you apprehensive about moving to Orange County, and how has that changed?
Not really. Orange County is the perfect location as it is between Los Angeles and San Diego. Businesses can be done from LA all the way down to San Diego."
Images via participating companies. Some responses were edited for length and clarity.
Have a news tip for us or know of a company that deserves coverage? Let us know and follow us on Twitter @BuiltInLA