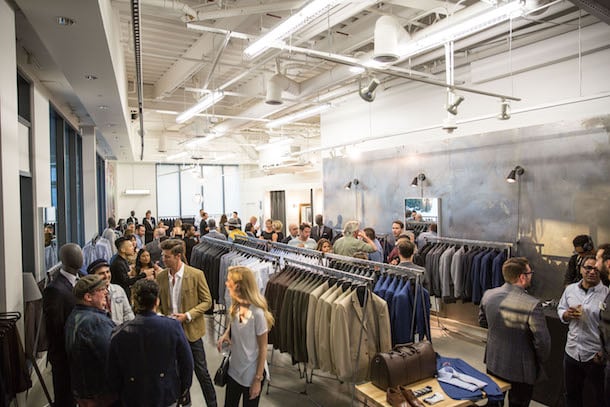 Founded by a third generation tailor, the site is using computer learning to match consumers with suits tailored 
— both literally and figuratively 
— to their needs, all while keeping prices low and making the process as simple as possible. 
"
Guys might not like a traditional retail experience, and I can understand that, but men's fashion is changing faster than we've ever seen before
," said founder and CEO Vishaal Melwani. "It's clear they do enjoy a unique experience that touches them in a different way, other than just buying products."
Combatant Gentlemen is as close to a family business as it gets in the LA tech scene. Founded by Melwani and his cousin Mohit ("Mo") Melwani, the duo brought on Scott Raio, a friend of Vishaal's who possessed a technological background the team needed. Now the team is 
managing every step of the direct-to-consumer process by utilizing a machine learning infrastructure to power the way they conceptualize products. 
"The idea that we really wanted to focus on was how can we create the perfect purchase order without having to do it ourselves manually," said Melwani. "What we did was we basically let the database take time to learn how the customer works, and we've been able to create more products based on likelihoods of what our customers are indeed buying." 
The process, which Vishaal refers to as "Netflixing your next suit," all stems from a decision early in the company's existence on adopting a data-first approach. Vishaal, who handles product design in addition to his role as CEO, found that the sales data his team receives is making the creative process much more effective.
"We sell a whole lot of navy suits, and we also sell a lot of suits with ticket pockets," said Melwani. "What the system was able to tell us was, 'hey, maybe you should make a navy suit with a ticket pocket,' and we did. It ended up selling out faster than anything we've ever sold."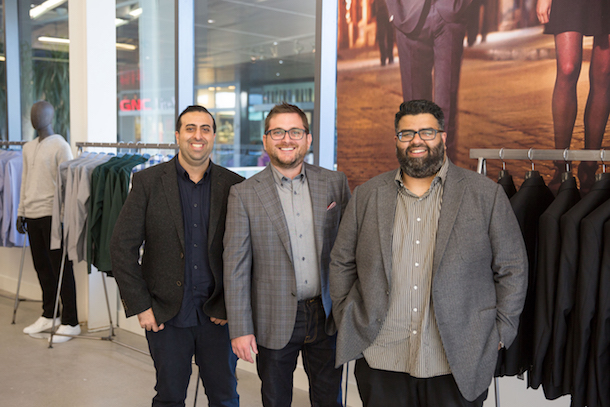 The expertise Melwani brings to the table is perhaps the most impressive part of the company's identity. Growing up in the Irvine-area, he began working with his father — a master tailor — from a young age.
"I started helping my dad around his first tailor shop when I was six or seven, and eventually it evolved into free labor for him," joked Melwani. "I think it's something that kind of created our father-son relationship. My dad wasn't athletic; he was a master tailor. We didn't throw the ball around; we sewed." 
Combatant Gentlemen secured $1.84 million in funding in June of 2013. The company's profitability since then has ensured they won't need to seek additional funding, at least for the 
foreseeable
 future. Having grown to 27 employees, the startup opened its 
first brick and mortar store in Santa Monica just recently. 
Though his path to the industry might be rather unorthodox, Melwani never passes up the opportunity to praise his parents for their experience, expertise and patience.
"Because I've always sort of been my dad's apprentice, he was really proud," Melwani said. "They're excited now, they're really happy to see where the company is at, and they are my sounding board, and they bring a lot of expertise and great feedback to the table."
Looking back on his experience in the startup world, he admits the entrepreneurial venture was a long time coming.
"My dad's an entrepreneur, and my whole family is filled with entrepreneurs, so me becoming an entrepreneur was kind of a likely step," he said. "My mom would have loved me to stay in law school, but that's too bad." 
Do you know a startup that deserves coverage? Tell us here.