For a startup to have any shot of survival in 2017, it needs to be able to harness and analyze as much data as possible. The numbers are what predict consumer trends, dictate industry best practices and even give companies their competitive advantages. 
It should be no surprise then that a number of LA tech startups are in the market for experienced data scientists. For these five companies, building a robust data science team involves finding genuinely curious individuals who are willing to both teach and learn.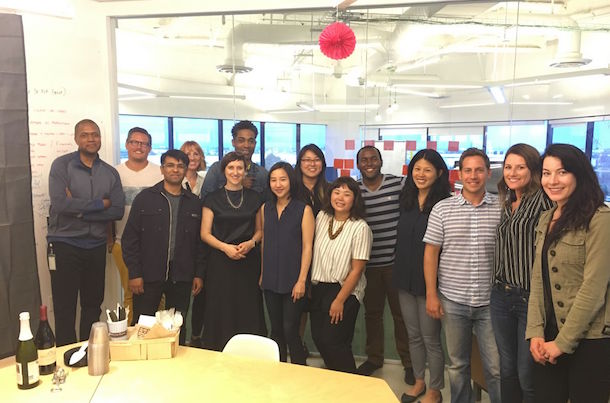 Bio: BCG Digital Ventures is a corporate investment and venture development startup that creates businesses aimed at revolutionizing the verticals they inhabit.
The job: Lead data scientist
What they're looking for: Someone with an advanced degree in computer science, statistics, mathematics or a related area, at least eight years of relevant work experience, including expertise in recommendation systems, personalization, collaborative filtering and content-based filtering and an experience with distributed systems such as Hadoop/MapReduce.
What you'll get: On-site barista, alternative travel program, a flexible workplace, no-cost medical coverage, profit sharing retirement fund, a space in the company's scenic Manhattan Beach headquarters.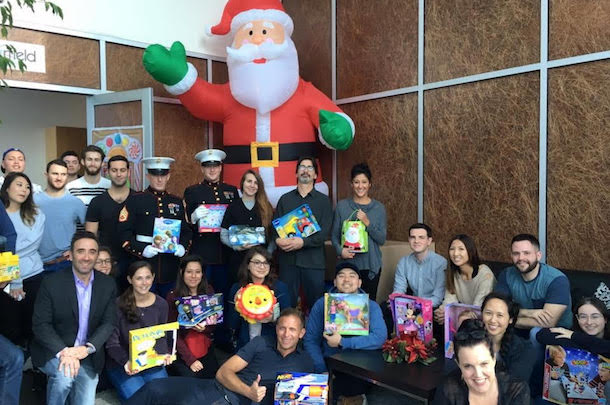 Bio: Centerfield develops a proprietary network of content-rich websites that helps businesses by providing a technology that allows them to target and acquire new customers.
The job: Data engineer
What they're looking for: Three or more years working in a data engineer, BI engineer or data warehousing engineer role, a strong experience with ETL tool Talend Big Data Module and the ability to lead projects individually and delivering them on time
What you'll get: A competitive salary, and profit sharing bonus, a matched 401K, unlimited PTO and paid volunteer days.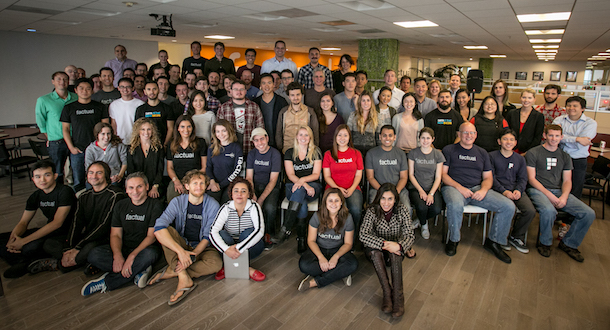 Bio: Founded by Caltech grad and Silicon Beach pioneer Gil Elbaz, Factual develops a location platform that helps businesses to provide users with relevant, personalized experiences by boosting mobile signal signals. Their data is utilized by entrepreneurs, developers and brands around the world.
The job: Data Engineer
What they're looking for: Someone who has a degree in a quantitative field of study, two or more years of work or research experience in a related field and someone who feels at home on the command line and with text processing.
What you'll get: Unlimited PTO policy, employee wellness benefits such as weekly fitness classes and gym discounts, medical, dental and vision plans, 401(k) and a flexible spending account.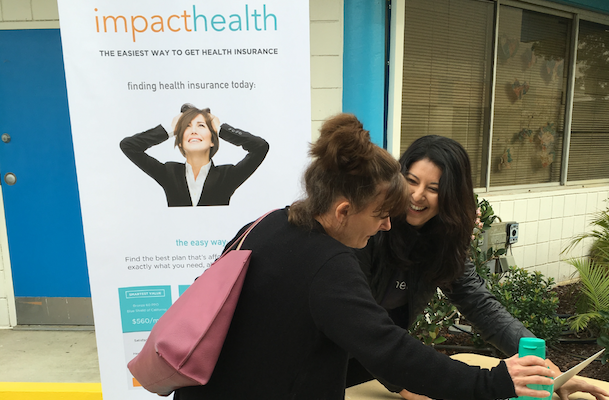 Bio: Does the complexity of healthcare boggle your mind? You're not alone, and that's why Christine Carrillo and Helen Lee, two professionals working in the industry, decided to create Impact Health. The company uses machine learning to help make the process of buying healthcare as easy as possible.
The job: Machine learning engineer
What they're looking for: Someone who has a passion for solving real-world problems with machine learning, a strong desire to work in a fast-paced, high-growth environment and someone with a huge imagination.
What you'll get: 100 percent health care coverage, employees get to pick their own equipment (and keep it if they leave), unlimited vacation days, free lunch and more.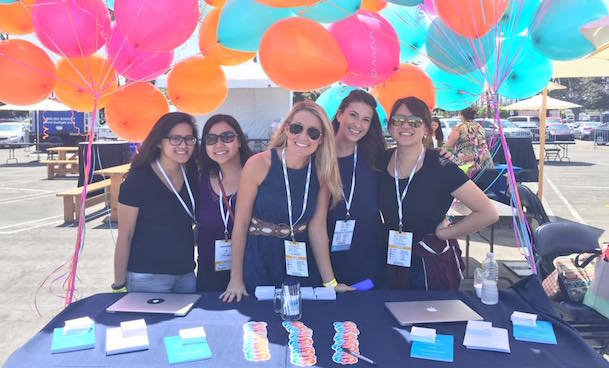 Bio: Payoff allows those with high-interest credit card debt to pay off their debts using a low-interest loan that will eventually lead to a higher credit score, while reducing the stress you have about your debts.
The job: Data Scientist
What they're looking for: MS or Ph.D in a quantitative field, one or more years of experience executing complex data analysis in R and/or Python, one or more years of experience extracting data using SQL across multiple tables and databases.
What you'll get: A salary, 100 percent medical benefits, flexible, open vacation policy and single-origin, micro-batch coffee.
Images via participating companies and Facebook.
Have a news tip for us or know of a company that deserves coverage? Let us know and follow us on Twitter @BuiltInLA.