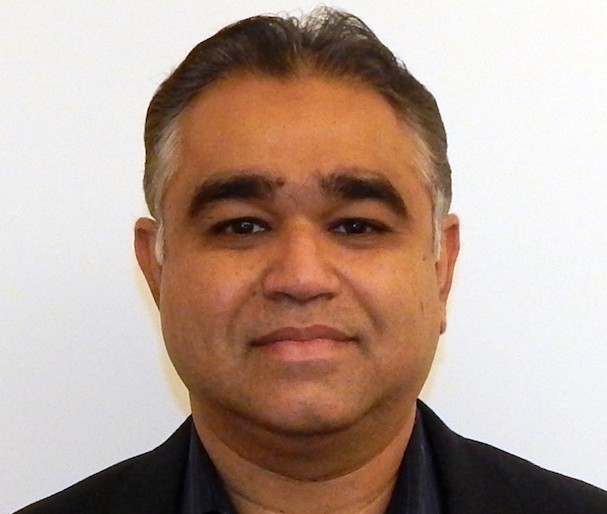 BCG Digital Ventures is a corporate investment and digital venture firm based in Manhattan Beach, with satellite locations around the globe. The company focuses on developing and investing in technology that will change the world. 
In addition to his work as CTO at BCG Digital Ventures, Dharmesh Syal has spent the better part of two decades working in software and product development. It's his job to focus on how existing technologies can be combined with other disciplines to create ground-breaking ventures that will make the world a better place.  
What are the most important tech developments you're keeping an eye on this year? 
Artificial Intelligence (AI) and Augmented/Virtual Reality (AR/VR) are the two biggest investment areas for BCG Digital Ventures this year. Super intelligence has evolved as the ultimate stage of artificial intelligence, progressing through data science and deep learning to allow a machine with the mental capacity of several gifted human minds working in unison to drive behavior change. AI has the biggest potential to help businesses drive strategic vertical growth into new areas.
The advancement of AR/VR into handling collaborative mixed reality technologies will give consumer-led businesses the drive to create better experiences and will create opportunities for the industrial sector to look at efficiencies and new modalities for direct-to-consumer (D2C) offerings. Further investment into consumer commerce technologies such as blockchain, drone augmented automated delivery networks and genetic decoding with prognosis will drive consumer based technologies.
What are the biggest tech projects your team is working on this year? 
BCG Digital ventures is engaged in creating several new business ventures that target and solve specific frictions and unmet needs for both consumer and business sectors. These innovations are driving the build of several new products which in turn are driving new experiences for consumer commerce, disease management, industrial distribution, differentiated marketplace and many others. These products are leveraging artificial intelligence, Internet of Things, social-mobile ecosystems, interactive reality and a myriad of other technologies. We also invest in building intellectual property in these technology areas protected through patents and trade secrets.
What are the biggest technological hurdles your team has faced, and how did you overcome them? 
The next era of technology evolution is in the creation of new domains like behavior engineering and judgment management. These new domains allow skills that once existed in a vacuum, such as design and engineering, to integrate with other applied sciences like neuroscience and social science domains like psychology. In the past year, our teams have taken on the challenge of reimagining our methods by building a new engineering process and framework that integrates these skills effectively into our agile method of building minimal viable products (MVPs). This investment has led to several new ventures rapidly rolling out new experiences and solving several consumer and business frictions. 
What are some lessons you've learned about working in LA that other local entrepreneurs can learn from? 
Los Angeles has emerged as the destination for technology, where the best of design, product and engineering talent coexist. Most technology entrepreneurs moving their businesses to Silicon Beach fail to recognize the power of strategic design and creative skills that engineers possess in this area. The rich experience these cross-skilled engineers bring to the table can help create better products at a faster pace. However, failing to recognize these skills can impact the overall satisfaction of engineering talent and lead to a big missed opportunity.  
What do you look for when hiring employees? 
We hire nuanced engineers, not just developers. Our engineers have a rich mix of entrepreneurial skills, a flair for design and expertise in their chosen domain of hardware and software technology. We constantly pivot our products and do not build to a static specification. Teamwork and the ability to handle ambiguity is key to our environment, given the fast pace and rapid development cycles. A successful engineer at DV believes in the art of possibility and manages their time between engineering differentiated products for our ventures and teaming up with fellow colleagues to create the next innovative technology IP.     
What else do you want the LA startup community to know about what you're working on? 
The work that BCG Digital Ventures does is very confidential and critical to the success of the ventures. We are a unique and industry-first corporate venture firm that builds new, game-changing business ventures in partnership with the best of the best corporations globally. We are a growing team of innovators, operators, entrepreneurs and investors who are teaming up to create these differentiated digital businesses. We engineer some of the best digital products from our several global hubs and satellites, with our headquarters based in Manhattan Beach, California. We hire hardware engineers, design technologists, solution architects, mobile/web engineers, data scientists, backend engineers and many other engineering cohorts.
​Image via BCG Digital Ventures
Do you have a story you think we should tell? Share it here.