Despite a particularly volatile week, LA tech companies are still on the hunt for top talent. Whether you're looking to make a move or a simply interested in the jobs landscape, these eight companies are certainly worth checking out.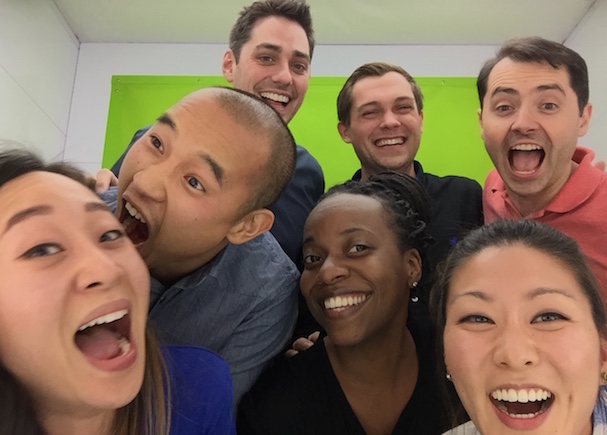 Bio: LegalZoom is a tech platform which connects users with legal experts.
Founded: 1999
Location: Glendale
The pitch: "We're searching for candidates who thrive in a fun, yet, challenging and collaborative environment. Zoomers are driven by our mission of democratizing law. They're eager to make a difference in people's lives and aren't afraid to think outside the box to make an impact." — Lisa Fernandez, Director of Talent Management.
The perks: On-site gym, subsidized café, community service PTO, birthday holidays.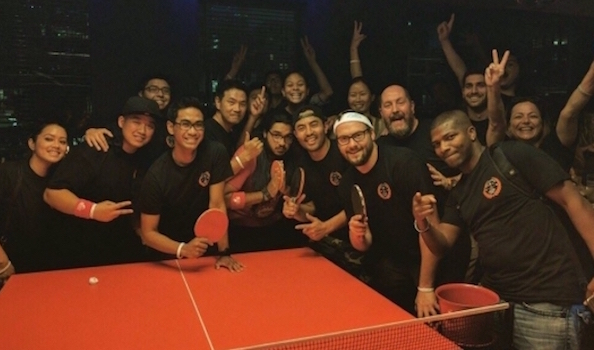 Bio: Monthly subscription service for geeks.
Founded: 2012
Location: DTLA
The pitch: "Loot Crate's culture is driven by passionate people curating experiences for some of the most passionate fans of pop culture, gaming and entertainment in the world. As one of the fastest-growing private companies in Los Angeles and the U.S., we need incredibly skilled people to help us build the next generation of fan commerce platforms." — Barry Coleman, SVP of PeopleOps at Loot Crate.
The perks: Dog-friendly office, medical, dental, vision, disability and life insurance, free Metro passes for local transit, equity plan for full-time employees $100 a month for Eat Club and the ability to personalize your very own monthly crate.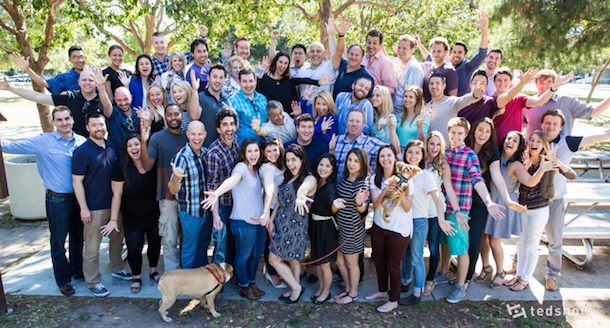 Bio: Momentfeed is a customer experience management platform specifically designed for brands with multiple locations.
Founded: 2010
Location: Santa Monica
The pitch: "MomentFeed isn't your typical Silicon Beach software company. Our mission to be the best place our employees have ever worked and the best partner our clients have ever had. We're cultivating a team of passionate and innovative thinkers working together to accomplish big goals. Collaboration and transparency have been fundamental to achieving our awesome growth since 2010, and it amazes us how much we can get done with our small, but nimble, teams. We really do pause and take notice when our clients thank us for helping them do what they thought was impossible." - Tom Kuhr, SVP of Marketing.
The perks: A casual office, unlimited vacation and great healthcare.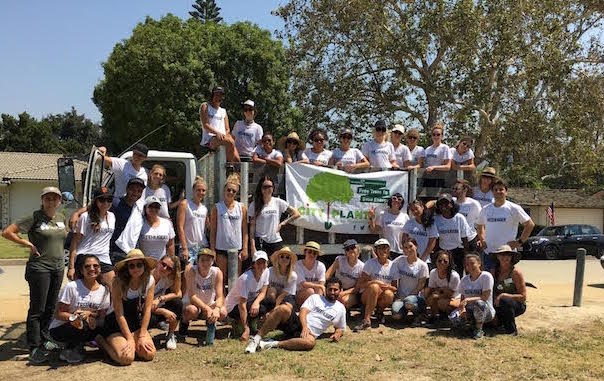 Bio: Reformation is an e-commerce brand creating dedicated to creating fashion products via sustainable, eco-friendly methods.
Founded: 2009
Location: DTLA
The pitch: "Based in an old bakery in Downtown Los Angeles, Reformation HQ consists of the office, factory and sustainable garden with drought-friendly plants, veggies and a comfy outdoor patio, so employees can work for a while, then go take a nap with their pups. We encourage a chill, open workspace that flows from office to factory to create an environment which allows every employee to be awesome at their job. Cross-functional communication and collaboration is both encouraged and super accessible, and our people enjoy the transparency between teams." — Jo Khoo- People Culture Coordinator
The perks: Clothing discount, paid volunteer time off, bi-monthly "Ref Talks" to learn about other aspects of our business, regular company events and parties (Yoga! Tie-Dye! Documentaries!), pet-friendly office.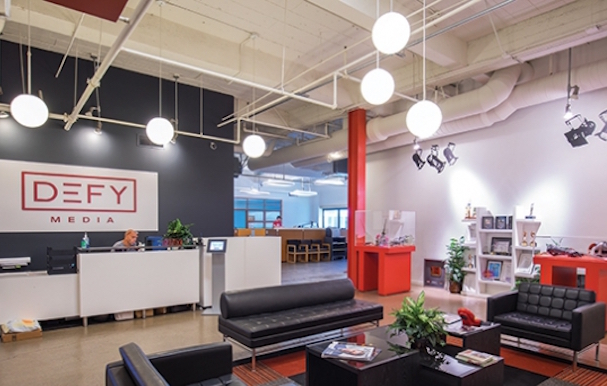 Bio: DEFY Media is digital content producer and programmer for 13-34 year olds. Content the company helps produce generates more than 800 million video views. 
Founded: 2013
Location: Park La Brea
The pitch: "At DEFY, we strive to build a vibrant culture, creative atmosphere, and all the perks and experiences you'd expect from a team that delivers some of the most entertaining and popular content on the web. We look for rule breakers and innovators who are as passionate about creating and delivering great content as we are." — Media HR Team
The perks: Fully comprehensive benefits, a fully-stocked kitchen with snacks and beverages, continental breakfast and oOngoing company events, including happy hours, holiday parties and milestone celebrations.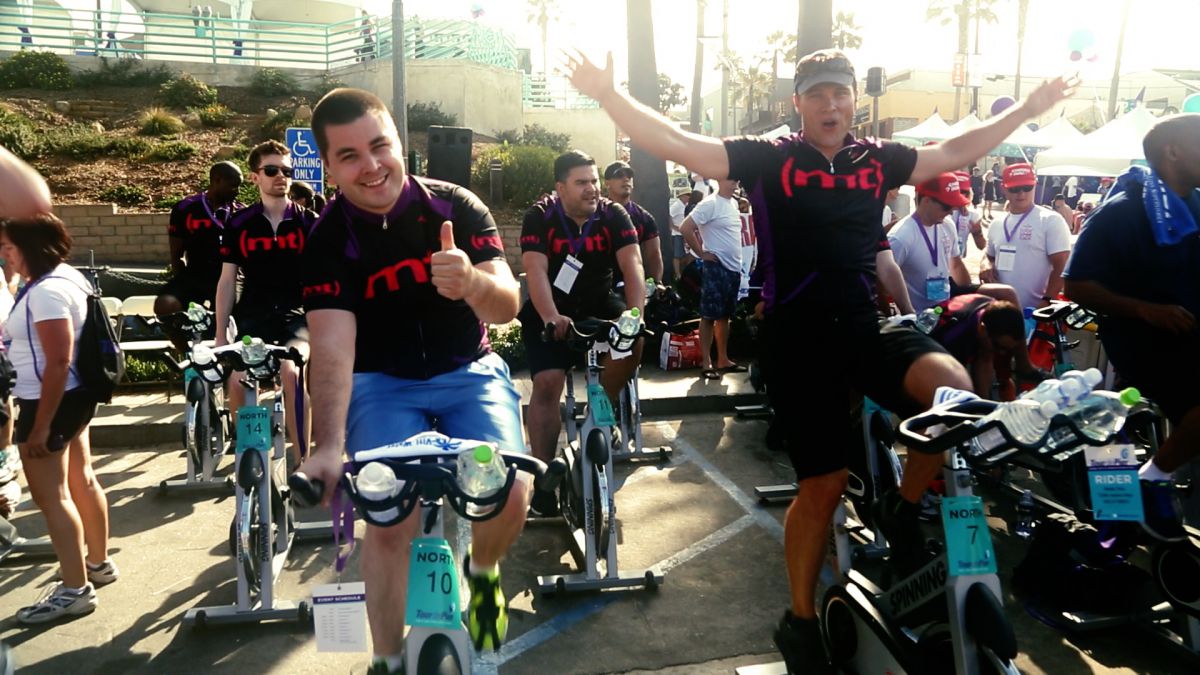 Bio: A true Silicon Beach pioneer, Media Temple offers premium web and cloud hosting solutions.
Founded: 1998
Location: Playa Vista
The pitch: "We understand how nerve-wracking and intimidating interviews can be, so we try to take as much pressure off of the candidate as possible. We ask a lot of situational questions, giving an opportunity to shine to any potential candidate. This way their "genuine self" just flows out. On our end, it allows us to gauge their emotional quotient, business acumen and knowledge of the hosting space, as well as cultural (we always interview candidates against our company values) and technical fit." — Dolph Augustus, Talent Acquisition Manager.
The perks: Standard benefits (competitive health, dental, vision, life and disability insurance as well as 401K matching), paid time off, a casual environment, free lunch on Fridays, bagel Mondays, plenty of healthy snacks.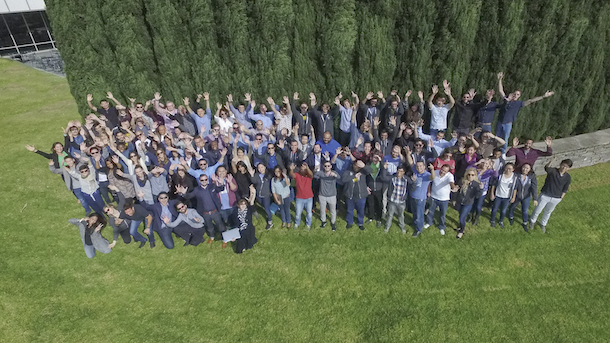 Bio: Nativo develops an adtech platform which allows brands to scale, automate and measure native ads.
Founded: 2010
Location: El Segundo
The pitch: "We look for passion, innovation, and execution- people who have an interest in what they do and want to grow, someone who has an innate drive to want to make everything they touch, better, and most importantly, people who get things done." - Justin Choi, President and CEO
The perks: We get to know one another through various Company-wide events, like our off-site company summit, team dinners, happy hours, holiday party, and monthly birthday celebrations. Competitive compensation and benefits package, including stock options, health and welfare benefits, employer-matched 401k, cutting-edge work the opportunity to join a rapidly growing startup with a proven product.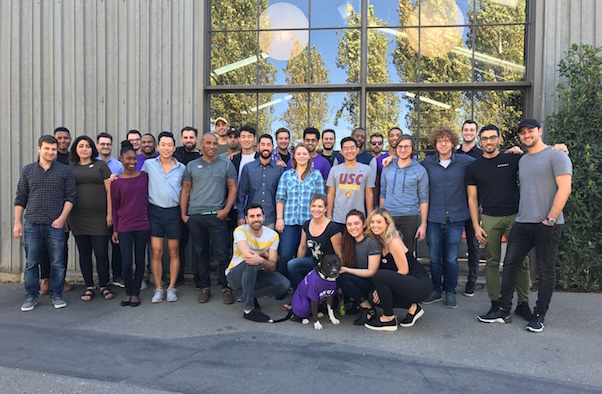 Bio: Skurt is a company that offers on-demand car rental service.
Founded: 2014
Location: Culver City
The pitch: "We're working on solving mobility as individual car ownership is dying. From a day-to-day perspective, there's a ton of room for ownership and autonomy for employees who are up for the challenge" — Max Mackey, Performance Marketing Manager.
The perks: Competitive salary and equity, fully paid medical, dental, and vision coverage, unlimited PTO, dog-friendly Office, monthly Skurt credit.
Images via participating companies.
Have a news tip for us or know of a company that deserves coverage? Let us know and follow us on LinkedIn.