The number of LA-based tech companies seems to be multiplying every day, and because of that, there never really seems to be a bad time to start looking for a new job. Here are seven companies looking to attract talent for a number of roles.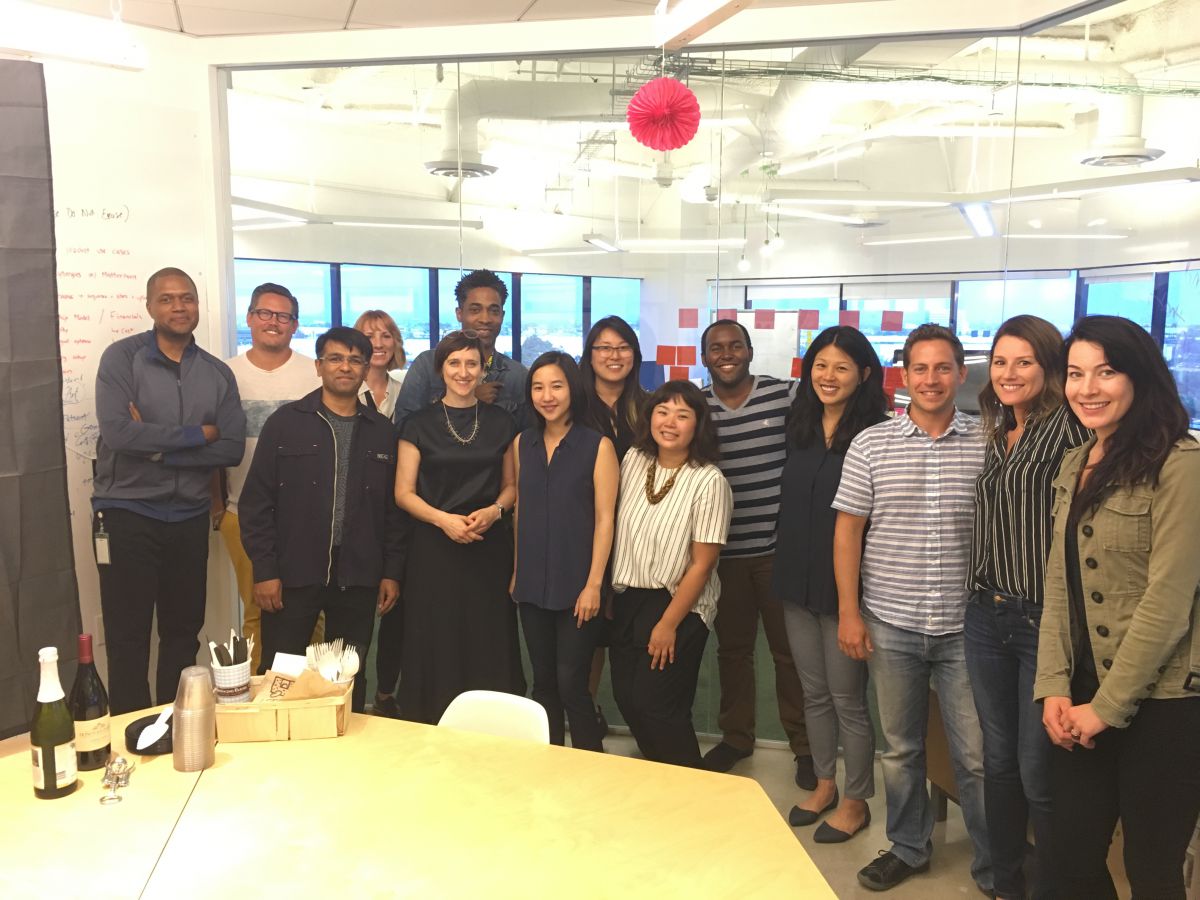 Location: Manhattan Beach
What they do: BCG Digital Ventures is an investment and venture development firm that creates innovative companies from the ground up. Their CTO, Dharmesh Syal, was recently featured on Built In LA as a CTO you should know.
The pitch: "We look for creative problem solvers who are smart, passionate and business savvy. They are literate in new technologies, industry trends and product knowledge. We value flexibility, speed and a strong point of view on product design." — Paul Lafata, design director
The perks: On-site barista, alternative travel program, a flexible workplace, no-cost medical coverage, profit sharing retirement fund.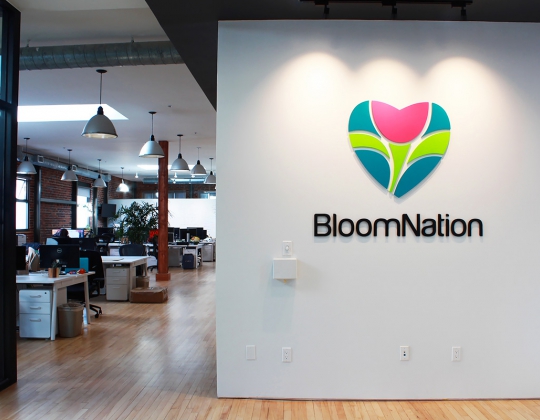 Location: Santa Monica
What they do: BloomNation is an online floral marketplace that connects consumers with local florists.
The pitch: "We look for candidates that are passionate and want to make a difference. Whether it is helping small businesses or people share an emotional experience, we are a small team and every candidate has the opportunity to make a huge impact inside and outside of our office." — Greg Weisstein, co-founder.
The perks: Education Nation, Equinox subsidy, health, dental and vision insurance, flowers.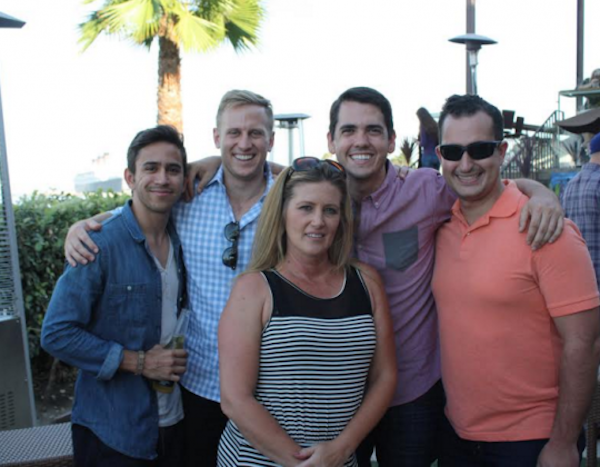 Location: Long Beach
What they do: Laserfiche develops software that helps companies streamline their document management process.
The pitch: "Here at Laserfiche, we all share a common curiosity for anything and everything. This brings an all-hands-on-deck approach to our office. Employees quickly become experts in their roles, but more often form cross-functional teams, collaborate at all levels and take on impactful projects from day one." — Laserfiche
The perks: Daily complimentary lunch, pool tables, ping pong, free yoga classes, free medical, dental and vision insurance, 401k matching program.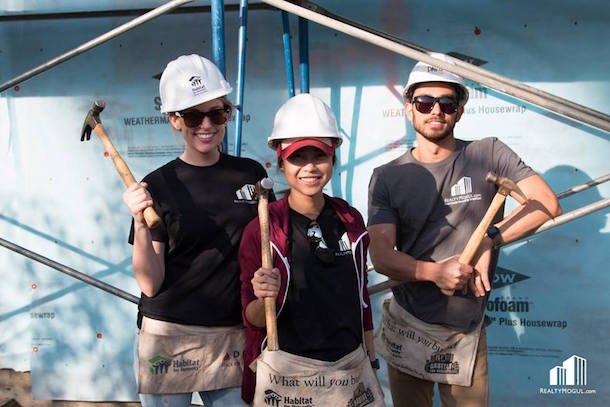 Location: West LA
What they do: RealtyMogul.com is a real estate crowdfunding marketplace where groups of investors can pool their money to buy shares in investment properties.
The pitch: "This is a ground-floor opportunity to be a key member of a well-capitalized, VC-backed company as we build a sustainable market leading brand in online real estate investing. Join a company spearheading the charge on innovating in an industry that has been left untouched by tech, until now! —RealtyMogul.com
The perks: Full medical, dental and vision plans, daily catered lunch, fully stocked kitchen with coffee/espresso, opportunities to attend technical conferences and take company-funded educational courses.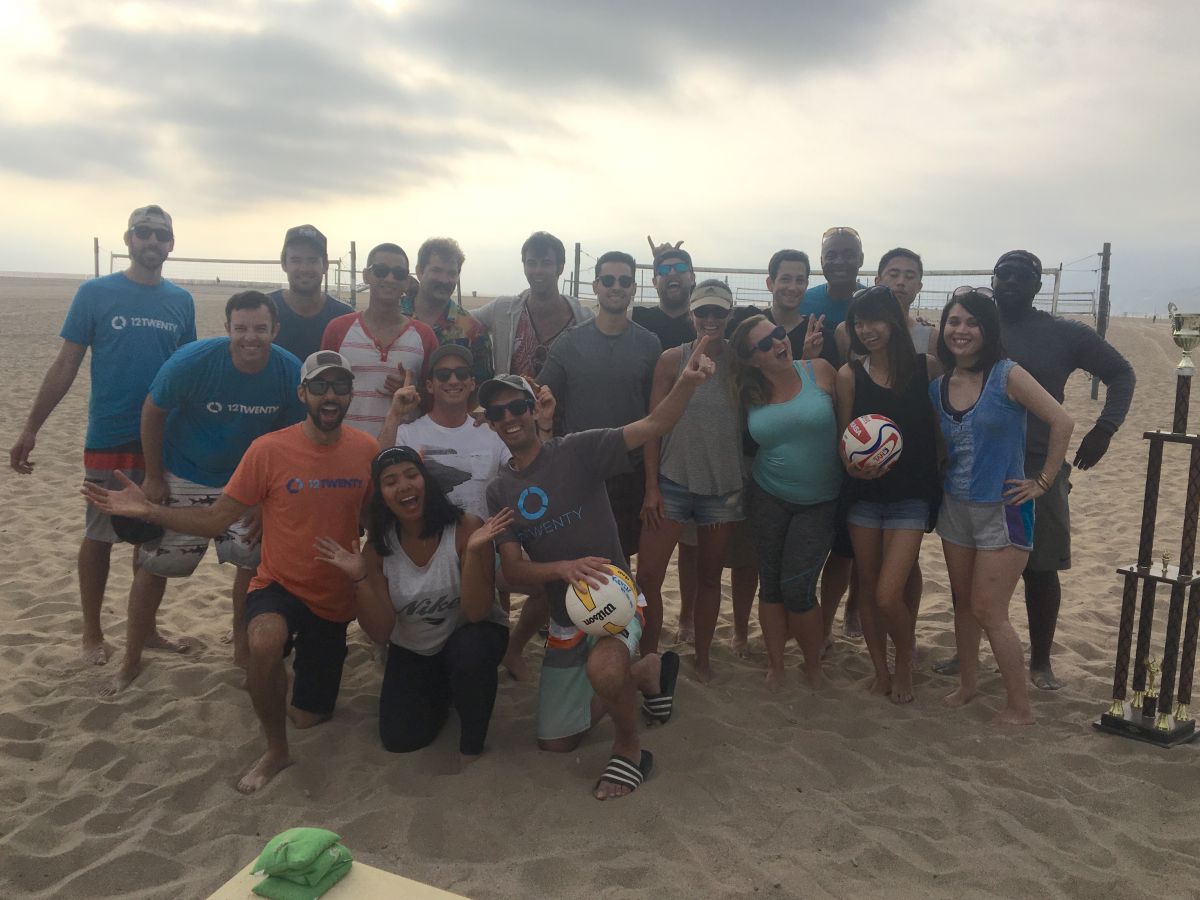 Location: Santa Monica
What they do: 12Twenty develops a platform that integrates on-campus recruiting, employer relationship management and student job tracking.
The pitch: Our ideal candidate must be comfortable with (and excited about) working in a close-knit startup environment. You must understand the importance of building and cultivating client relationships. You should be detail oriented, Type A, analytical and proactive, so that you quickly understand what clients are looking for and how best to meet their needs. You will be working for a fast-growing, fast-moving company, and we will expect you to keep up. If you are talented and driven, we want to talk to you.  — 12Twenty
The perks: Competitive salary and stock options, great location in Santa Monica minutes from the beach, an awesome team.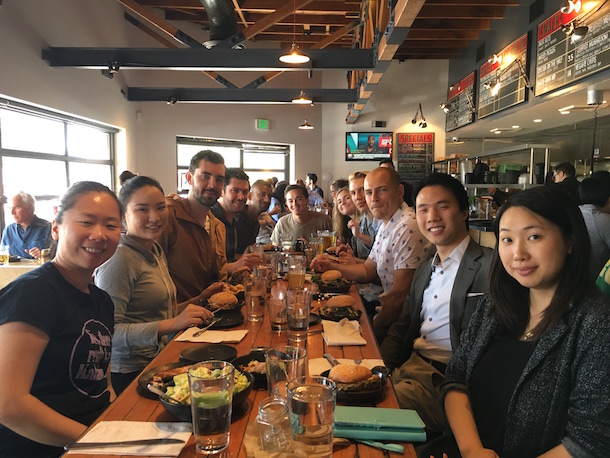 Location: Sawtelle/West LA
What they do: Sidebench is a strategy, design and development consultancy.
The pitch: "Sidebench is a next-generation services company, representing the combination of a management consulting firm and a premium white-glove interactive agency. Our mission is to get to the heart of what matters to our clients and build high-impact products that let them focus on what they do best. Based in West LA, we are one of the fastest growing agencies in the country and are currently building an all-star team that will form the core of our organization as we revolutionize the technology services industry." — Sidebench.
The perks: Yearly bonus, profit sharing plan, health reimbursement plan, BYOD Option (with a technology stipend), educational stipend.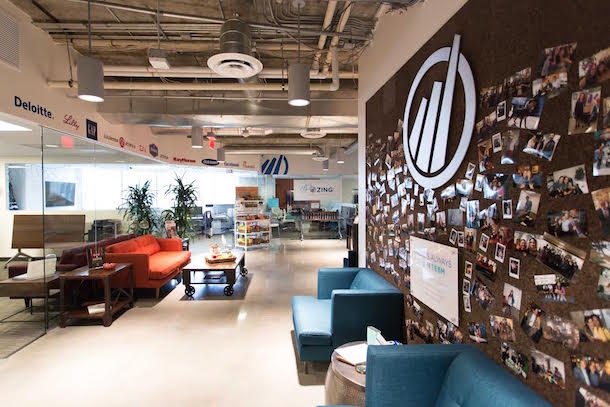 Location: West Hollywood
What they do: TMBC's goal is to design innovative solutions aimed at helping team leaders get the most out of their organization. 
The pitch: "We believe that in order to be your best, you need to bring your best. And that is why we have a team of people who are ridiculously excited to wake up and work. A team of game-changers who get the chance to make a difference, every day. Our office in West Hollywood is about 35 people. Within the tech and product team, everyone wears a lot of hats. We work in a highly collaborative and open environment. Our product is the first of its kind in the space of HR technology, an area begging for redefinition. We are proud of our work, the impact we are making and all we are learning along the way. We hustle hard and celebrate our wins with gusto usually at our weekly 'beers on the balcony' gathering!" — TMBC
The perks: 401K (with match), unlimited paid time off, all you can snack + drink, casual dress, ZING! Wellness Program (with Wellness Dollars), free parking, random Days of Awesomeness like Weekly 'Beers on the Balcony' and 'Taco Day.'
Photos via featured companies/Facebook.
Do you know a startup that deserves coverage? Tell us here.