Before the public sees a logo, a CEO, a team roster or even a press release, they see a name. The processes for naming a company are not uniform, and that is why the origins of a company's name are so interesting. Here are the origins of the names of four LA-based companies.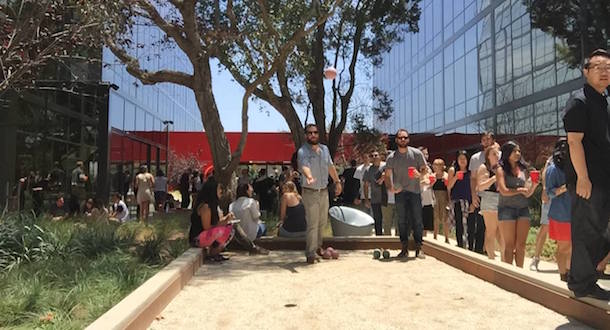 Location: El Segundo
Jamie Lane, VP of Marketing at Wpromote: "The name Wpromote came from an unused purchased domain name that our Founder & CEO had back in 2001 (along with Whosting.com and Wdesign.com). The "W" represents "web" or "www" or "website" and the "promote" signified what we do. Together, Wpromote, is a company that helps businesses acquire new customers online.
Our first logo was also admittedly a handmade ripoff of the W Hotels logo. We've been through 4 variations of the logo and countless sites since then!"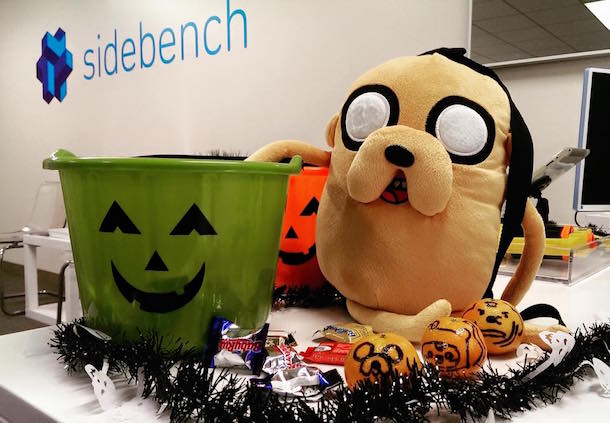 Location: Los Angeles
Nate Schier, Co-Founder and Director of Staff at Sidebench: "The origin of Sidebench is a funny one. We had actually been doing work for a good five or six months with no true company name, and in many it ways was one of the least important parts of starting the business for us. We tossed around a number of names early on, but nothing felt quite right. We also had three unofficial rules for choosing the name which nixed a number of potential options: 1. It needed to be easy to pronounce, such that if you shared your email with someone over the phone they should understand it the first time without repeating. 2. It needed to be easy to spell. 3. It needed to have as little of an existing online footprint as possible.
We had started the company when Kevin Yamazaki, Sidebench's CEO & Founder, was at Accenture, and for a number of our early projects we were pulling in various contacts of ours from top tech consulting firms on a contract basis to work on interesting side projects. We were able to engage a number of them because of the unique content of our projects, and one of the 'informal mottos' that we had identified for the company was "interesting projects for interesting people."
For some of the contract consultants who were most involved it was during periods where they were on the "bench," which in the consulting world means you aren't currently staffed on a client project. Sidebench was a linking of "side projects" and "on the bench." We liked how it sounded, and it very much satisfied all three of our aforementioned rules. We registered the business name, bought the domain, secured all relevant social media handles, and within a week or so of launching our site we were ranking at the top of the search listings if you searched for 'sidebench.'
The name has withstood the test of time and we are still very happy with it, with the only change being the dropping of 'Studios' and just going with Sidebench."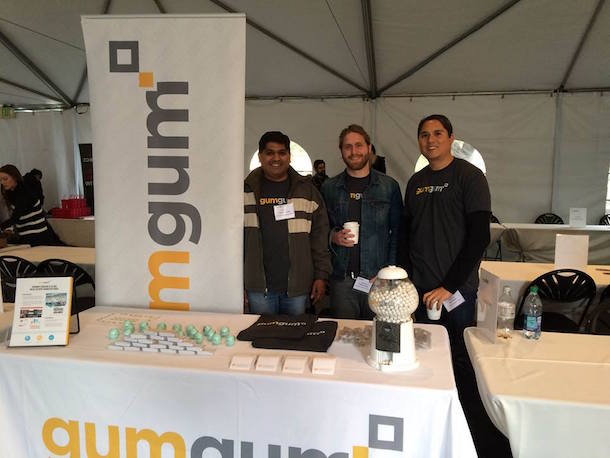 Location: Santa Monica
Ophir Tanz, CEO at GumGum: "First off, the name GumGum is fun, easy to spell phonetically, very memorable and doesn't box you into a particular category; which are characteristics we like in a company name. The name is intended to connote two things: One is that we 'stick' ads onto images, and the second is our executions are designed to be so highly memorable and engaging that they stick in users' minds."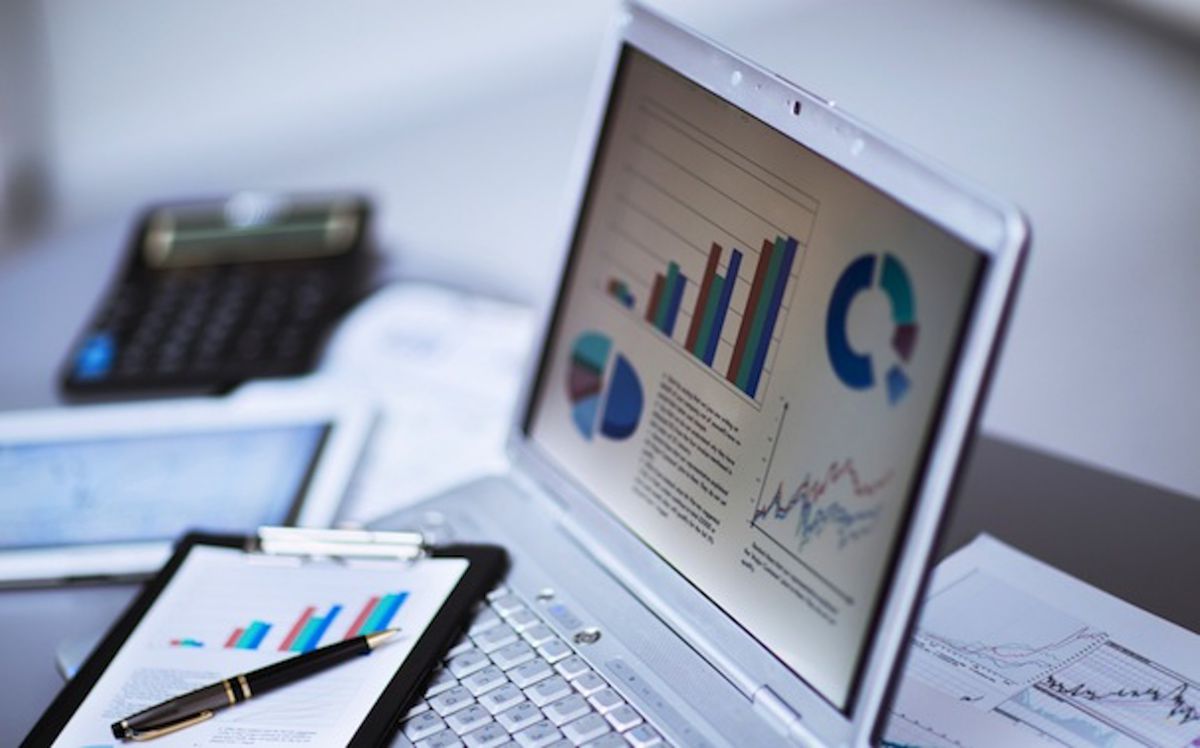 Location: Los Angeles
Connie Moser, Director of Marketing at Chrome River: "Well, actually, Chrome River came about because "Green Walrus" was taken...
Alan Rich and Dave Terry, co-founders, wanted a very Web 2.0 name and the walrus is the beloved animal by Marilyn (Alan's wife).  We needed to pair it with a descriptor and a simple color seemed natural as 'walrus' was already unique enough. With that as our first step, we liked how the concepts of the walrus and the color green 'felt,' so we were off and running with Green Walrus.  
The original logo is below. Our initial domain searches uncovered the fact that GreenWalrus.com was owned and we tried, but could not pry it from the current owner. We looked at other 'colors' of walruses, but nothing else decent was available as a domain or sounded right… So we moved on. The Violet or Mauve Walrus was just not going to work.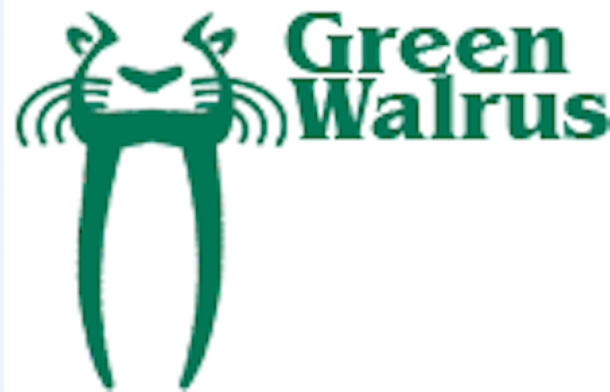 Again, we wanted a very Web 2.0-style name, instead of something stuffy and corporate like 'Expense Data Solutions' or 'Expense Management Worldwide,' but we also didn't want to have some weird, oddly-concocted, made-up word like many startups were doing at the time.
Then, while studying Flex and hanging around these circles, we learned that the fashionable word in the latest tech circles for the UI components of an app was 'chrome.' Many of the Flex developers spoke of fluid/liquid interfaces and how the newest technologies providing the 'chrome' of the apps were dramatically improving and changing the user experience.  Alan and Dave immediately liked the word chrome, how it felt and its implications. So…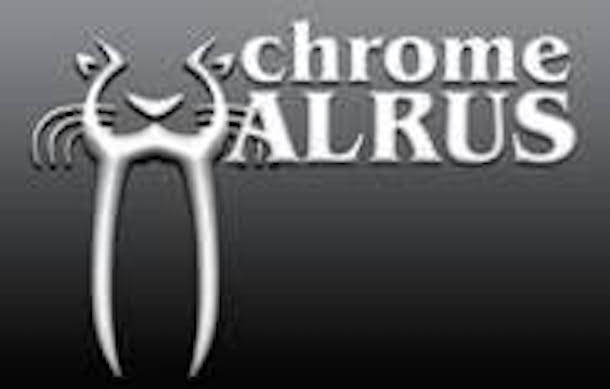 Not really. Actually, and I'm not sure why, but we moved on and ChromeWalrus.com is still available today.
We decided that 'chrome' was very good initially as it sounded techie, polished and seemed to envelope part of our original concept to deliver a dramatically different UI experience over the web. Thinking initially of our first product, Alan came up with Chrome Wallet (which we think is fabulous to this day). Dave lobbied hard for Chrome Wallet, but we later decided, knowing that we would have multiple products, to get a name that more generically encompassed the 'chrome' theme, and that ChromeWallet could someday be a specific product name. We filed for, and purchased, the domains: ChromeWallet, ChromeClock, ChromeTimer, ChromeDiary, ChromeCloud, ChromeDashboard and ChromeChart back in late Feb 2007.
Then we decided that names using places was also an interesting theme – Sierra, Peak, Valley, etc. There were several gyrations of these and other forms of locations, until ultimately we landed on Chrome River. 'River' describing the fluidity of what we planned to deliver and how our apps 'flow' through an organization. Done. Decided. That was it – Chrome River. Here is our original logo, which has since been changed."

Do you know a tech startup that deserves coverage? Email us via [email protected]