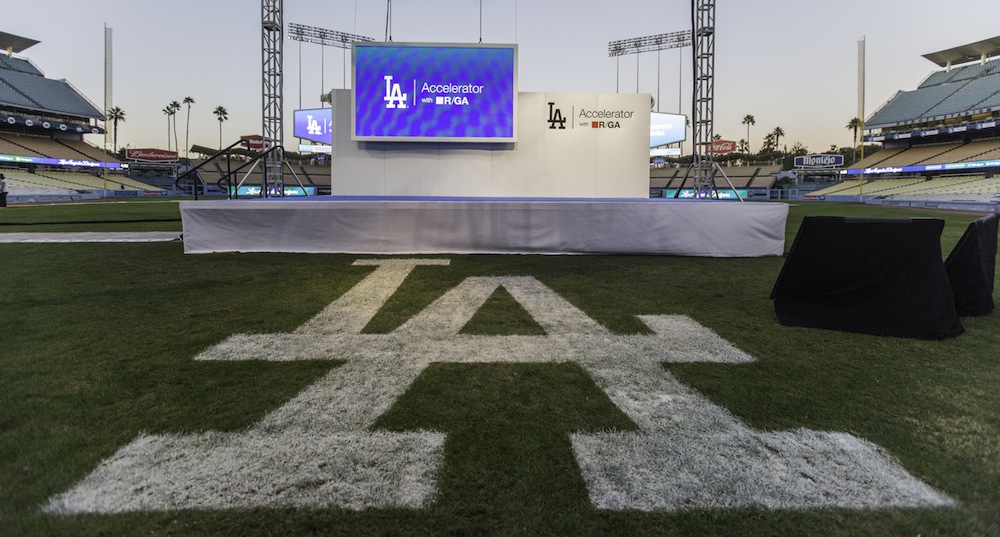 The World Series may have ended a few weeks ago, but 10 startups took the field at Dodger Stadium on Tuesday night to aim for the fences. 
The
Dodgers Accelerator
held their first ever demo day last night, playing host to industry leaders, partner organizations, investors and the press. 
R/GA
and the Dodgers announced their partnership for the accelerator in April, hoping to find companies across categories that include fan experiences, sports operations and the very idea of sports entertainment.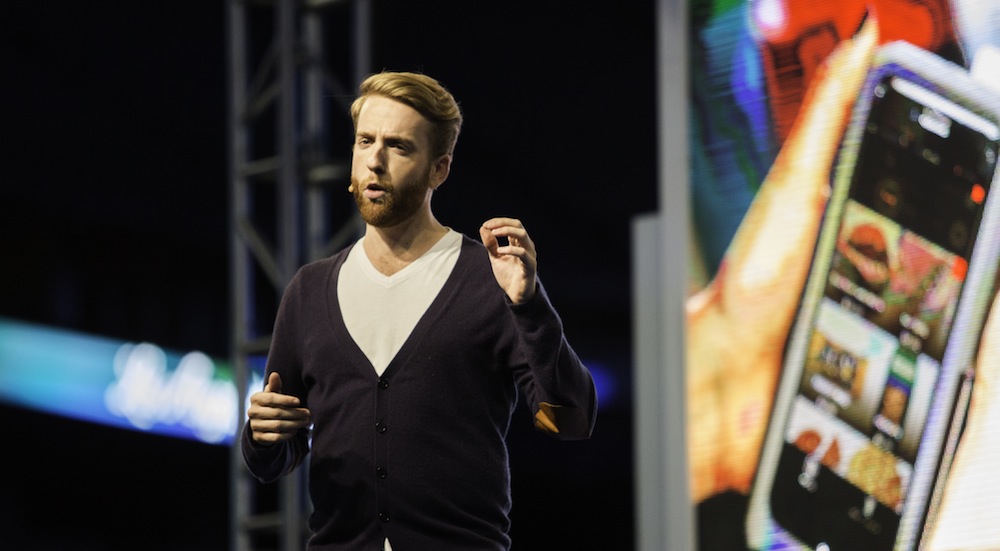 Appetize CEO Kevin Anderson
Appetize is a POS, mobile-ordering, and inventory management platform for live events. The system has been used at 300 sports and entertainment events and the company
recently announced
a partnership with the Sacramento Kings to install their product throughout the basketball team's new stadium. 
Doorstat helps businesses and brands better understand foot traffic, customer demographics, and customer behavior through a proprietary technology solution. The software uses a video feed to collect analyze and report customer demographic information in real time.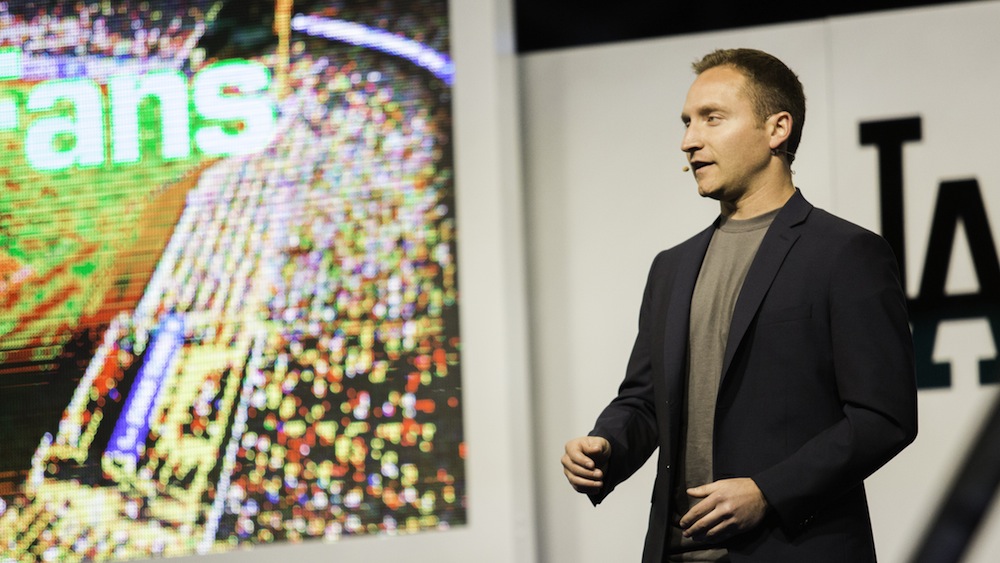 Doorstat CEO Cole Harper
FieldLevel is a private social network for sports recruiting that connects coaches and helps college teams find the best athletes for their programs. The site focuses on connecting high school and club coaches to recruiters to make life easier on prospective athletes. 
A complete solution that makes it easy to track and analyze movements, gestures, and exercises with wearables. The startup's technology has been vetted and leveraged by brands including Samsung, Microsoft, Pebble, and Fitocracy. During the demo day they announced a new partnership with
Reflexion Health
and
FORCE Therapeutics
to explore motion tracking in physical therapy. 
Focus Motion CEO Cavan Canavan
Kinduct develops connected health, fitness and human performance software solutions that help make people better. Their software solutions help collect, organize, share and analyze data in one centralized platform.
LeagueApps is a platform enabling local sports organizers to create and manage amazing sports experiences.The startup lets you customize league forms and payment, set registration dates, and create capacity rules in order to create a seamless sports league.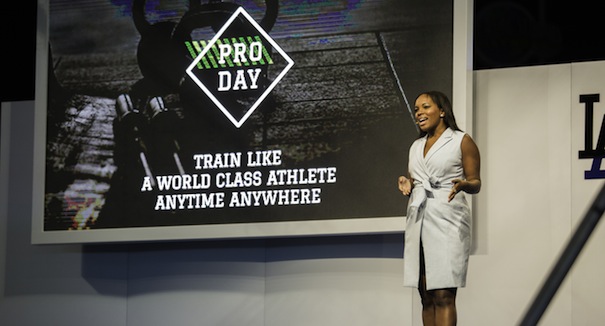 ProDay CEO Sarah Kunst
ProDay is a mobile app that lets anyone work out with professional athletes. The app features work out routines inspired and led by fitness celebrities and world-renowned athletes. All activity and progress is tracked within the app.
SidePrize facilitates side challenges for your fantasy league. The app lets users add extra incentive to their fantasy sports by placing bets on their own team. It's like gambling Inception.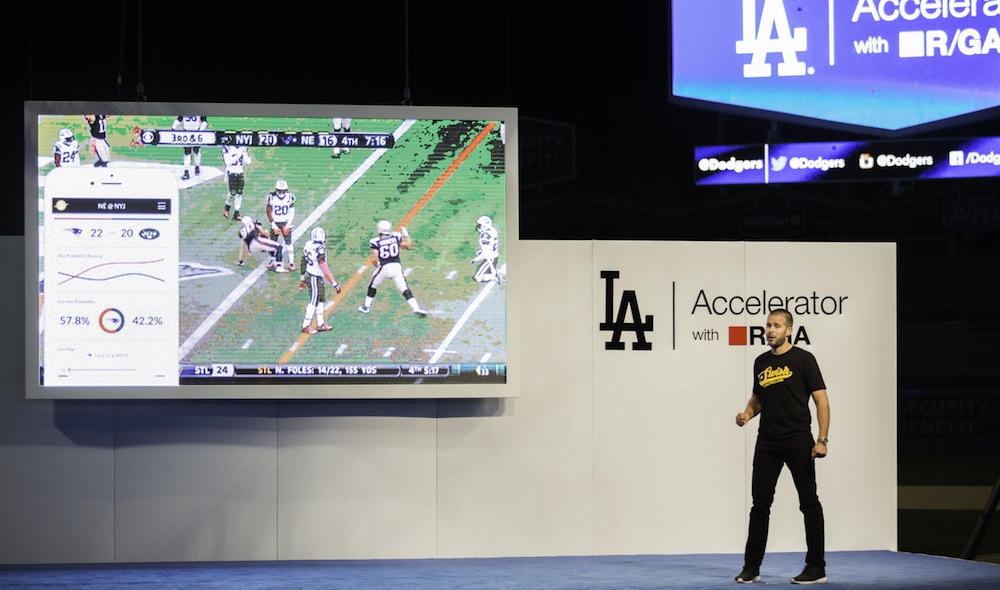 Swish Analytics CEO Bobby Skoff
Algorithm-driven tools for daily fantasy players, and fans. The Swish Analytics app delivers hyper-accurate predictions for every game, player, and statistic in the NFL, NBA, and MLB.
Yezno pivoted toward a new brand, Juke, at the end of October. It provides a social platform that allows sports fans to poll, engage and debate each other.
Have a tip for us or know of a company that deserves coverage? Email us via [email protected]