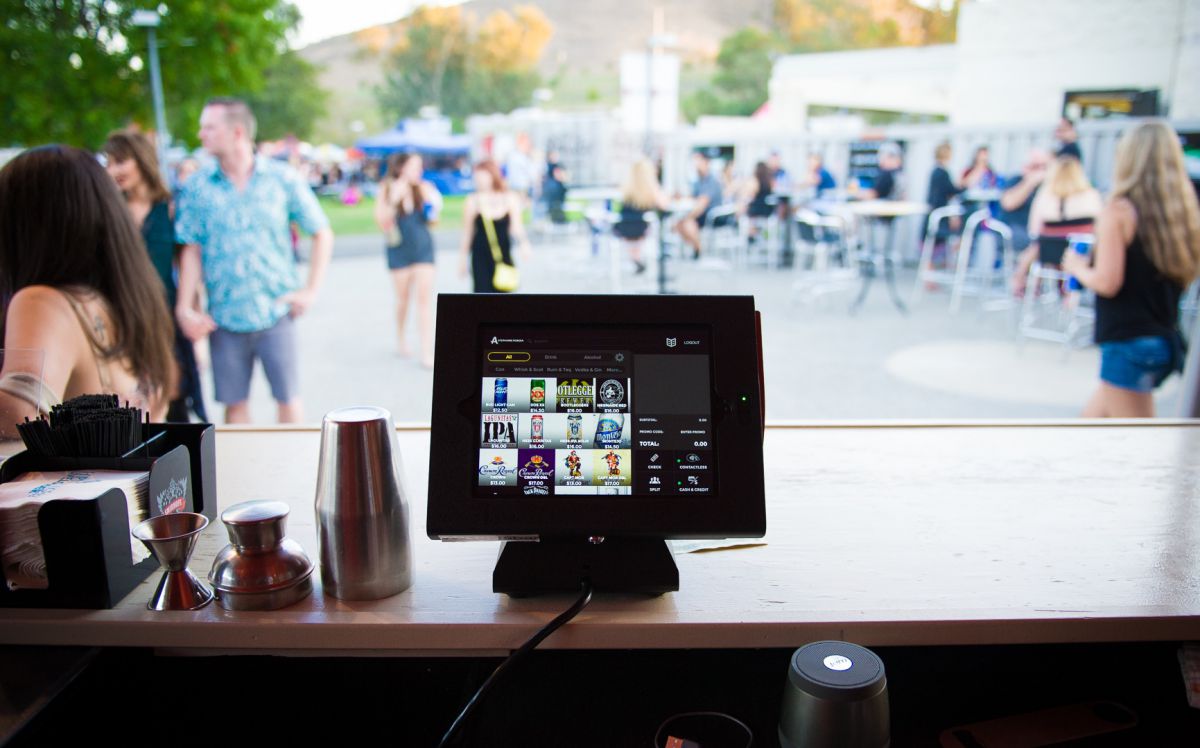 There is nothing worse than leaving your seat at a sporting event and missing the biggest play of the game. 
In an on-demand world, an LA-app is making sure you don't. 
Launched in 2011,
Appetize
has grown into the nation's fastest growing point of sale (POS) system by making games and event concessions focused on the consumer.
The original product allowed customers to order from their phones but has since grown into a fully integrated system, including both mobile and stationary POS hardware, analytics tools, and even a live inventory module. 
The company announced their newest partnership today — a complete integration with the Golden 1 Center, the future home of the Sacramento Kings. Appetize has been used at over 300 sports and entertainment events, including Madison Square Garden, SunLife Stadium, and 32 of Live Nation's US venues. 
Kevin Anderson and his cofounders, Max Roper and Jason Pratts, created the company after they attended a Lakers game in 2011. They saw an inefficient and expensive in-seat ordering process and combined their industry knowledge to create the app five months later.
The technology behind the app developed into a self-service kiosk and then later into a full-fledged mobile POS system.
"It's really been about listening to clients and figuring out the products and features that they need," Anderson said. "These enterprise businesses only consider these old school legacy POS solutions, massive billion dollar companies, because they were their only option up until a couple of years ago when we came on the scene."
"When the concept of being a part of an accelerator came up we we didn't really love it and thought it sounded incredibly 'concept stage.' So we went in with a little hesitation but our view of an accelerator has changed big-time over the past two and a half months. They have kind of flipped the definition of what an accelerator is and it's been hugely helpful for us," Anderson said.  
Anderson said the accelerator has helped them connect to industry leaders and VCs as they prepare for their next funding round. The company has tripled in size this year, with 60 employees, and is projected for 9x revenue at year's end.
Appetize's clients are also beginning to express needs outside of arenas and stadiums and are seeking solutions for hospitals, museums, and higher education campuses. The company will continue to focus on entertainment but plans to expand to universities, convention centers, and their first fast food chain in December.