Startups have the odds stacked against them from the beginning.
Within four years about half fail, according to Statistics Brain. Within a decade, the failure rate increases to 70 percent. CB Insights cites poor product-market fit as the leading cause behind startup closures, and a lack of liquidity and team failure as the second and third causes, respectively. 
For LA-based ClubLabs, the tech arm of the Automobile Club of Southern California, most commonly known as AAA, product-market fit nor available liquidity threatened the four-year-old startup. Instead, team failure posed its biggest threat. 
Brant Clark, a senior product manager, said that as the team grew from four members to more than 65, an imbalance between the ratio of QA and engineers unfolded and confusion spread across teams sharing the same UX resources. 
Both factors led to a stall in backlog development and planning on the product side, which hindered progress and stunted innovation. Meanwhile, the team itself was physically outgrowing its office space, causing more frustrations amongst team members who suddenly felt cramped.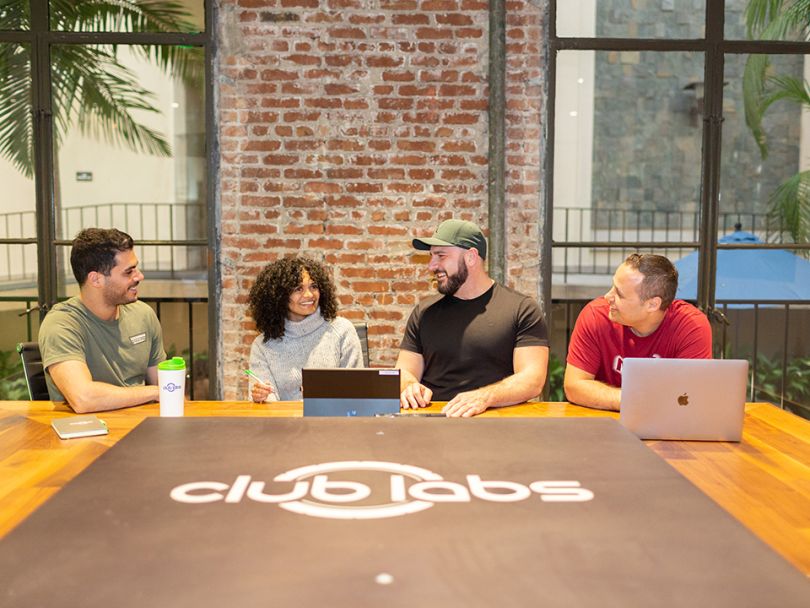 To ensure the organization didn't become another statistic, leaders pumped in new resources and processes and designed an office space outfitted for engineering and product teams.
Within the past two years, Clark said they've been able to move from a "forming stage" to a "performing stage."
"Our team's eagerness to help each other help has remained consistent, which improves the speed to onboard new team members, but we've also added new processes and iterated on existing ones in an agile way," Clark said. "This has helped us move into the 'performing' growth stage."
So what exactly did they do? Built In LA connected with Clark and his colleague Jay Eck, a manger of digital messaging who led the new office design layout, to find out.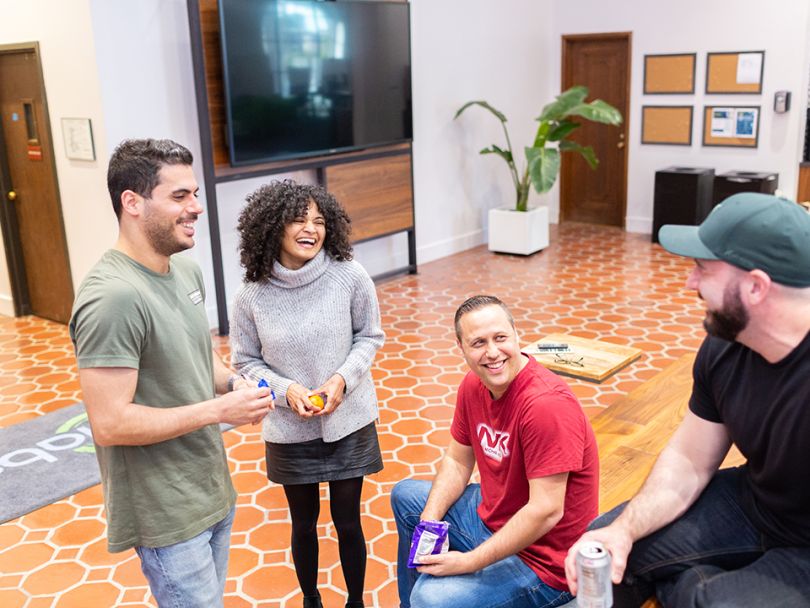 Let's first start with ClubLabs' most threatening scaling challenges. What were they? 
Clark: The first challenge was ensuring we had the correct developer-to-QA ratio. The second involved sharing UX resources across teams, which meant we had different people developing the app UI, and the majority did not have a deep knowledge of the iOS or Android platform. Native mobile app development is especially challenging, as we need to maintain two sets of backlog, one for iOS and another for Android. Generally, the requirements are the same, but there are sometimes differences between platforms that need to be addressed. Even if one story is the same for both platforms, it must be tracked on both Jira boards. 
Eck: Regarding the new office space, we struggled initially with understanding how the team needed a unique coding environment and how we could best set them up for success by getting the right people the right tools they need to be successful.   
How did you address these?
Clark: To fix the developer to QA ratio, we increased the size of the QA team and added test automation. For our UX resources, we allocated two full-time UX resources to the mobile team, one that has deep knowledge of material design and a second more senior lead who has many years of experience with UX strategy. Together, these individuals helped us move faster. We now have a library of reusable templates and components that allow us to develop faster and provide consistency across platforms. 
Eck: I utilized feedback from the team on what they felt was an ideal situation and worked with my peers on our information systems, information protection and networking solutions teams to build the best environment. This remains an ever-changing process.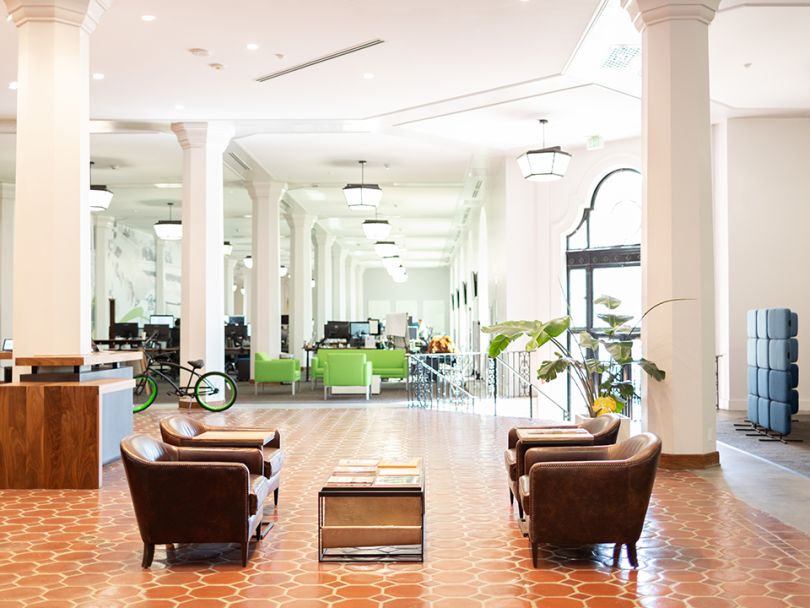 What is something that you feel you've done really right? 
Clark: I'm proud of how we worked with the team to identify a dev owner for each major feature we are working on. Passion drives success, and we have developers who are very passionate about different parts of our mobile app. We started with a dev owner for our travel module and saw great results, and now we are doing this for every feature in the app. It also gives our developers a chance to broaden their experience and advance to the next level. 
How do you ensure new hires are up to speed on best practices and culture at ClubLabs? 
Clark: We recognize them and welcome them at our company standup. We also schedule a welcome lunch where they meet the team and are able to ask questions outside of the normal work environment. After this, we pair them with team members to get up to speed on the code and processes. Over a few weeks' time, new developers pair up with everyone on the team, which provides them with different perspectives on the culture and way of life at ClubLabs. 
Eck: I like to share what our space was like before we moved in, and how we tried to build a space that was open and unlike anything our company had done before. Most offices don't have 1921 Spanish Colonial Revival architecture with 18-foot ceilings and hand-made tile from Mexico like ours has. The space also has 12-foot high arched windows that display the courtyard and let in plenty of natural light. 
OFFICE SPECS
Located in the Figueroa Corridor near Exposition Park, ClubLabs' office resides in the original Automobile Club of Southern California's headquarters. This space, established in 1921, has been designated a historical-cultural monument by the city of Los Angeles and includes a community area for meetups and tech talks, a research lab and a game room. 
What's your advice for other companies going through similar scaling? 
Eck: Focus on listening to your team. Don't discount a good idea just because it might seem a little unorthodox or unique.