It started out as an innocent question. Polite, even. But today, there's no phrase more dreaded or anxiety-inducing than the one that so often echoes throughout living rooms all over the world.
"What should we watch tonight?"
The rise of streaming platforms and video-on-demand services has turned the once-relaxing act of sitting down to watch television into a complicated task that involves a lengthy discussion, several internet searches and scrolling. A lot of scrolling. 
If there's one thing that traditional, linear television provides, it's an alternative to the paralyzing decision-complex sparked by unlimited content. Sitting down and simply being presented with what to watch seems like an activity of a bygone era. As the cord-cutting movement builds, more people are opting out of expensive cable packages, choosing to instead access their favorite shows through a la carte streaming services starting at ten bucks a pop — and in the process, creating a DIY bundle comparable to that of a cable bill. 
What if those channels you were flipping through were tailored to your tastes and delivered without needing a membership or a distant relative's password? 
Since launching in 2014, Pluto TV seems to have struck a chord with viewers: More than 24 million of them tune into its free programming each month in the United States alone. Born in a converted storage room, the self-described "scrappy" tech team constructed a streaming service that they say demonstrates the re-emerging appeal of linear channels and how, today, they can be better than ever.
So, what does it take to build a streaming service that's as reliable as traditional television and promises a more personalized user experience? 
There are more streaming services than ever. What makes Pluto TV different?
CEO and Co-Founder Tom Ryan: As people are cutting the cord, they're creating their own bundles through a handful of apps that they stream television on. They've got a few different paid services, but what we think is a huge value proposition is that anyone can expand their bundle for free with Pluto and get hundreds of channels and thousands of TV shows and movies. Our channels really eliminate the paradox of choice for viewers — they can just drop into an expertly curated channel and immediately be entertained. 
Internally, what do these differences mean for your tech?
CTO Vibol Hou: I've been with the company since the launch. Back then, streaming television wasn't very well composed, and a lot of technologies were too expensive for us. So we did a lot of creative work to build the tech deck: a lot of hacking, engineering, quick iterations and just trying to figure out how to make things work. When we built an API, it was very simple — it didn't really have to scale. But these days, there's quite a cycle around conceiving the API design so that when it launches to our 24 million monthly active users, everything's performant. 
There's now a Kubernetes effort to structure how we can do both our infrastructure deployments and scale into multiple regions. That has to be done on the data side as well — we gather billions of data points every day to make sure everything flows. 
VP of Engineering Daniel Sanders: We're doing machine learning and recommendations, but we're also doing app development, innovative video streaming, encoding and working with big data. Engineers don't just focus on the apps and the video streaming, it's the operational work that goes into the platform, too: monitoring how everything is working, handling incidents and testing. 
Los Angeles is considered a hub for the adtech world, and we're continuing that tradition. We're not just plugging into a Google system and letting it do all the decision-making on our ads. We're filing patents and being innovative around how we integrate ads into the system. The goal here is not to make money — it's to provide a more personalized user experience. 
What are some of the challenges of the streaming industry? What about some challenges that are unique to Pluto TV?
Ryan: We're basically three different video services in one. First, we're curated linear, which is us taking on-demand content and putting it into curated channels. Next, we have true live feeds, as you might see on a virtual multichannel video programming distributor, like YouTube TV. Finally, we have an on-demand offering much like Netflix. We're then combining the interplay between those different methods of viewing. 
Sanders: When you're watching television, it's not very often the stream just stops. I'd say the overarching challenge is to get online video to where it's as reliable as traditional television. A lot of companies just plug into a content delivery network to stream video. We don't do that — we're constantly innovating. You can look at our app and see how quickly you get launched into video and how smooth the transitions are between channels. 
Given our expansion into regions and different platforms, compliance is another issue that pops up for us, as well as captioning compliance for our users. We have to make sure we collect and store data correctly for the region we're in, and that we present our streams with the right level of captioning. So that's a whole other sort of angle that we have to think about nowadays.
In early 2019, Viacom acquired Pluto TV. How has that impacted you?
Ryan: There was a time when we had more platforms than engineers. When you look at many other streaming companies, they have dozens of engineers per platform. We're definitely leaning into resourcing and scaling in a way that will allow us to fulfill our mission, but there's a DNA of scrappiness that I think serves us well. 
Now, with Viacom behind us, we're able to work on problems that impact tens of millions of users and do so on a team that's small enough that your handprint is on the products you're building. As of 2019, we were available in five countries. As of March 2020, we rolled out to 17 more markets across South America. We've more than quadrupled our country offering, as well as adding additional content.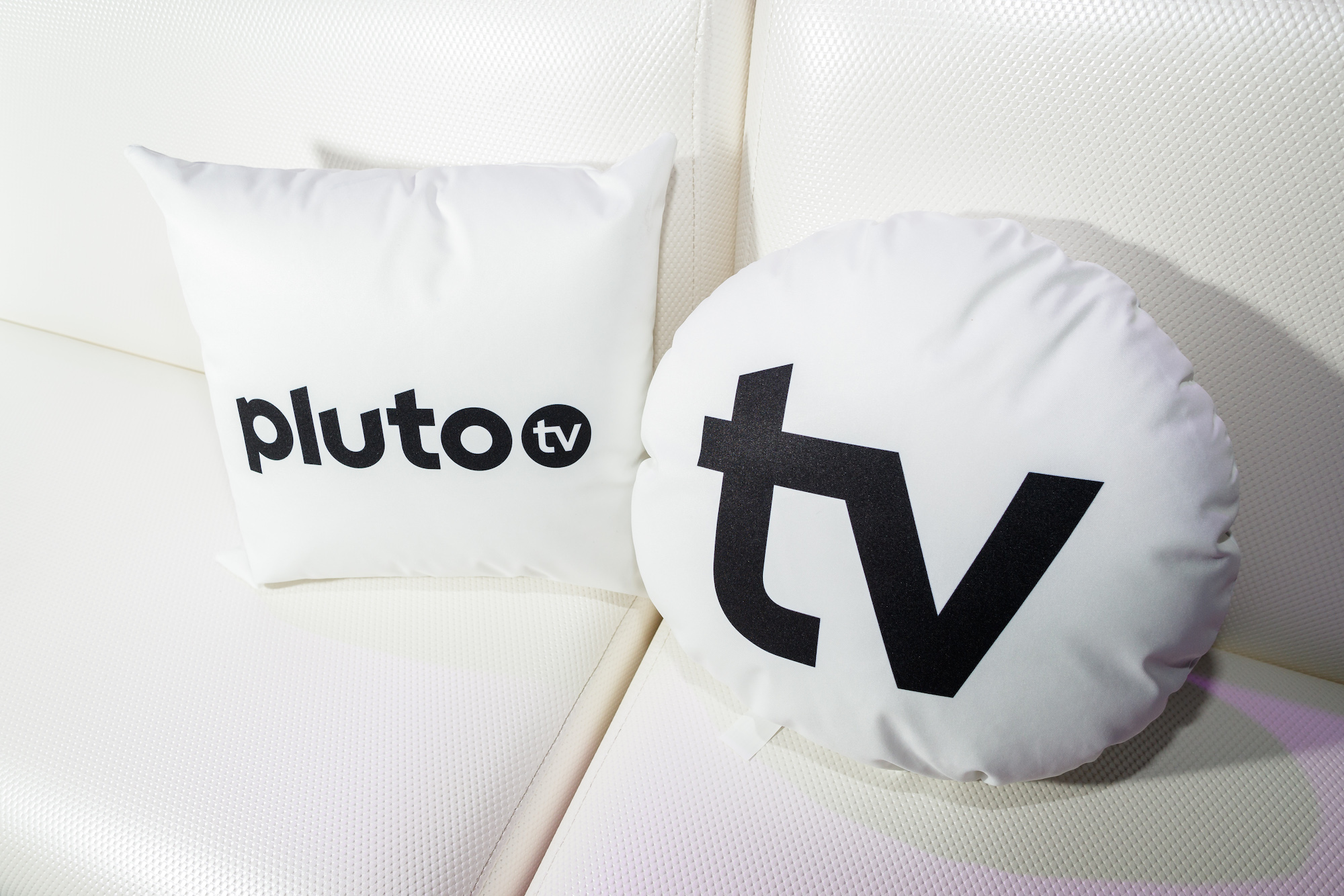 In March, Pluto TV rolled out Project Venetia. What was the intent behind the project? What did it take to get it up and running?
Hou: It's one of many big projects we're working on, and it's one of the most visible that we've launched. Something we weren't able to do in the past was deploy the same UI across all of our applications. Since the acquisition, we've been able to carve out a piece of the team to focus across our iOS, Android, Roku, web platforms and others to upgrade to what we believe a best-in-class experience looks like.
Our UX design and product teams are doing quite a bit of research into the user experience and into all of the customer feedback that's come in over the years. We're a pretty agile shop and we still iterate, so we made sure we can deploy a set of functionality for Venetia, then iterate and add incremental value to that. 
Sanders: The Venetia redesign, reimplementation and testing took a lot of effort over the last few months. The original Pluto was about emulating television. Now, we're getting it to be more personalized by tuning into what the user wants to make it easy for them to find what they want. We're bringing in some more internet-centric features with optimal user experiences. On the back end, we had to build features to support APIs and functionality within our content management system.
What else can Venetia do?
Thanks to the new interface design, Pluto TV users can now pin their favorite channels for easy access, save shows and movies to their watch list, and learn more about programs they're interested in by watching trailers and reading plot synopsis.
Pluto TV is no longer that small startup working out of a converted storage space. Aesthetics aside, how has life changed for the engineering team?
Sanders: It's the startup culture we've always had, but we're making things more organized. We now have an architecture team where every member is attached to one of the engineering teams. They oversee everything that's going on, so our designs and implementations make more sense. That's one of the things we're doing to mature a bit, but we're very cognizant of not getting to a place where we're just marching along to plans we made months ago. And with the size of the company, an engineer who joined last week could easily end up having a discussion with Vibol about some functionality. It's not like there are layers between them. 
Hou: I think part of the ethos of what we do in engineering is that we're still curious and want to solve problems at all levels. The challenges that we have are embodied in all of the different layers of the platform. But at Pluto, we're solving a different kind of worldwide problem: entertainment. Our internal slogan is to entertain the planet and that mission remains.