Metrics might be the beating heart of social media, but for Sean Kim, U.S. head of product at TikTok, satisfying users can hinge on the unquantifiable: intuition. 
"We don't wait to have 100 percent of the data to make the decisions. At that point, you might be moving too slowly — sometimes, you have to go with your gut," he said.
That framework has been invaluable in a COVID-19 world, to which Kim and his team have responded with a handful of new features to the video platform, like an informational page; livestreams with the World Health Organization and other medical experts; and donation stickers supporting organizations like Meals on Wheels and The Actors Fund.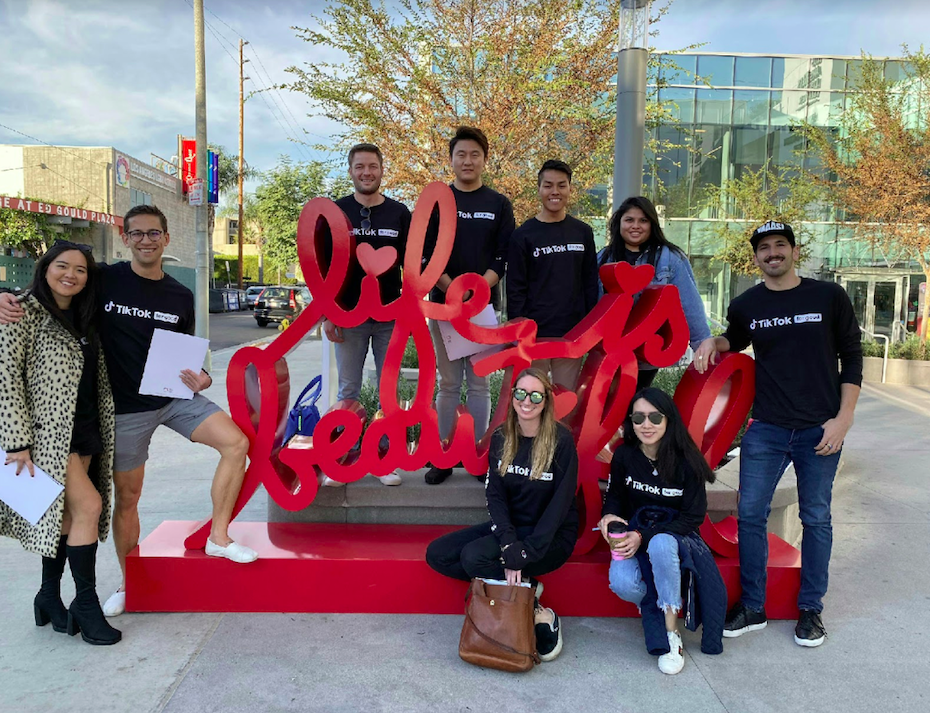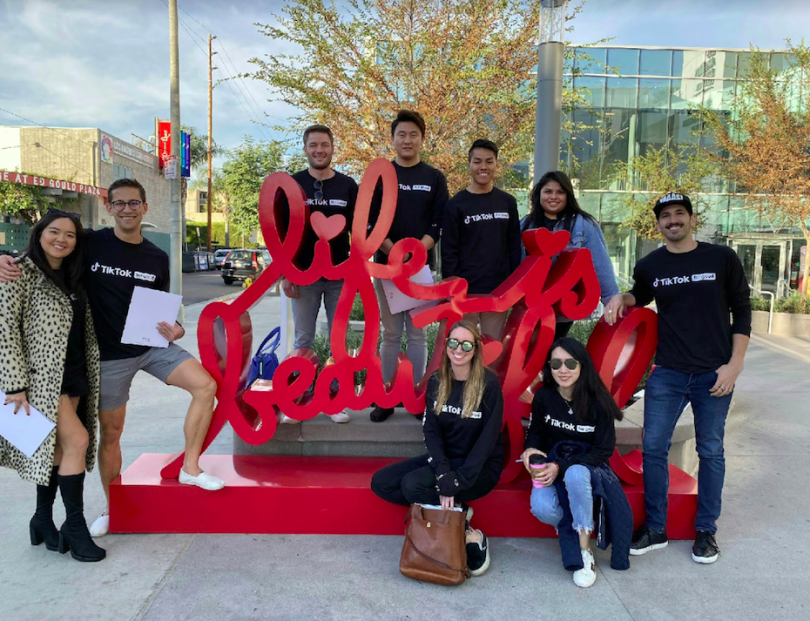 The widespread effort is a mix of both greenfield features and iteration on staple components of the app. For example, Kim said charitable mechanisms like donation stickers had been previously entertained but were accelerated for deployment. Conversely, green screen capabilities existed in videos but were only just added to livestreams to help users break down the pandemic with articles or other resources. 
 
We felt it was our responsibility to help our finders users find trustworthy information on COVID-19."

Realizing those efforts has required cross-collaboration with a variety of stakeholders, from marketing, operations and design departments to trust and safety, engineering and content strategy teams. But moving swiftly doesn't mean deviating from the tact that Kim's brought to product since joining TikTok in 2019. 
"We always think about our users and user experience first, and work backward from there," Kim said. 
Below, Kim pulled back the curtain on how the app's response to the pandemic came together and why adopting a PM-as-CEO mindset has been critical in doing so.

What informed the decision to roll out the COVID-19 safety and educational features?
As a global platform, and with more people staying home and sheltering in place, we felt it was our responsibility to help our users find trustworthy information on COVID-19, stay safe and be informed. Our mission is to inspire creativity and bring joy and a positive impact to the world. Safety and education has always been critical to our product experience. 
Are there any operational changes you have to weigh when you're working on an expedited timeline?
I don't think we always have all the data points of information we need in terms of user experience to make the best possible decision. We don't wait to have 100 percent of the data to make the decisions. At that point, you might be moving too slowly — sometimes, you have to go with your gut. On our end, we think about what the users need to stay informed and safe, and then we make some decisions from that aspect. 
TikTok's Response to COVID-19
Through May 27, the app is matching dollar-for-dollar global donations up to $10 million.
Via its Health Heroes Relief Fund, Creative Learning Fund, Community Relief Fund and SMB assistance, the app is pledging more than $375 million in support.
Dedicated hashtags and challenges like #DistanceDance, #HappyAtHome and #SafeHands aim to spread best practices and raise COVID-19-related awareness.
How did you successfully adapt features like live streaming to suit user needs?
We were seeing that people started using this feature more prominently to stay connected with creators and give updates. When we start seeing these types of use cases, we think, how can we make this better for our users? How do we make it easier to do something? How do you improve discovery for livestreams? 
One of the reasons why we've been leveraging livestream as an area of focus for us is that we saw lots of videos of our community being incredibly uplifting and positive: building masks at home and donating them to local hospitals, donating food to healthcare workers,  and TikTok stars challenging people to donate.
 
We always think about our users and user experience first, and work backward from there."

What informed the creation of the donation stickers, and how they'll ultimately take shape, from a product standpoint?
Donation features were something that we've been thinking about for some time. Given the recent situation, we started seeing that this is something that people really are passionate about, so we really expedited the development of this feature. 
There's three strengths that make this donation feature unique. First, it's really easy and fun to create content with engaging video, music and sound editing tools, and the AR effects. Second, creators' content can be discovered very quickly. On TikTok, you can join today, have zero followers, create a video with that donation sticker in a matter of minutes, and your video can reach a global audience within days. Third, we actually show within each video how much you're able to donate and show the TikTok matching component.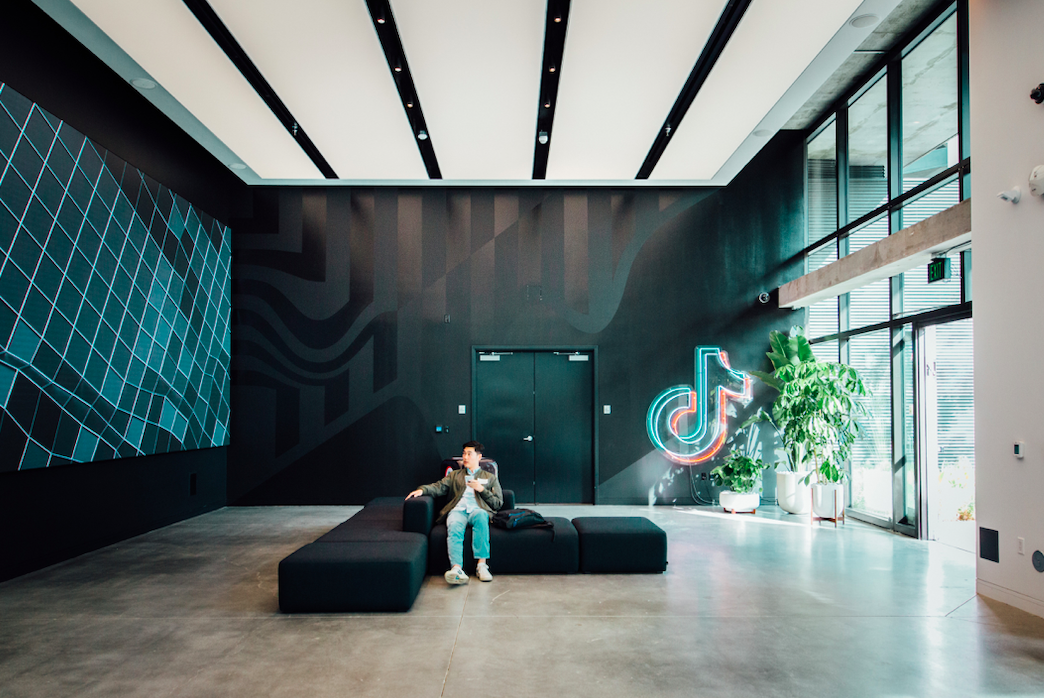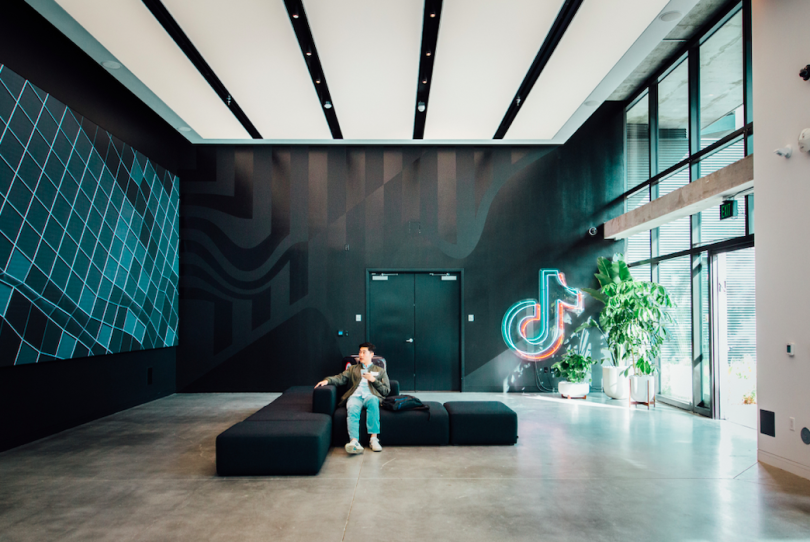 Is there anything that has been born out of this experience, product-wise, which might inform future product features or strategy?
We realized we have this great green screen feature that's available on video — why not provide it in livestream? We just recently started building that out and started testing that feature. Now, when you have the WHO, doctors, professors or anyone who wants to livestream and explain a topic in detail, they have a canvas that they can use to provide on-screen to explain in detail.
CREATING FOR A GLOBAL USER
Though TikTok's user base might trend younger — according to GlobalWebIndex, 41 percent of users fall between ages 16-24 — Kim noted that it's critical to create a product global in appeal, regardless of audience demos. "There are lots of other users on our platform: doctors, teachers, celebrities, and there's accounts like the NBA and NFL. We have to ensure that when we build a product, we're keeping everyone in mind and that the product is as versatile enough so that everyone can enjoy it."
What takeaways have you gleaned from this experience that you'll carry with you moving forward?
There are five things. One: Regardless of these situations, we're going to always ensure that we're putting our users first. Two: We should be thinking like a CEO. As a PM, you have to be versatile, have an understanding of all aspects of the business and contribute to all the different conversations that are happening, regardless of job function. Three: It's OK to take risks. Failure's part of the job. We'll learn to make better products in the future and become a better product manager. Four: You don't need 100 percent of data to make a decision. Sometimes, you have to just go with your gut. If you do have 100 percent of the data that you need to make a decision, you're probably moving too slow. Five: Be passionate about what you're doing. It keeps you curious, engaged and keeps you going.