When Flowspace Co-Founder and CTO Jason Harbert was recently in the market for a new sweater, he did what most would do: he went to a clothing line's website, found the sweater and added it to his cart.
Then came checkout, a shipping charge of $7, and a week's wait. 
Harbert, a savvy shopper and an above-average expert in retail logistics, did a quick search on Amazon for the same sweater. With Amazon Prime, shipping would cost nothing, and the sweater would arrive the next day.
"It's like, of course, I bought it through Amazon," Harbert said.
According to a recent report from eMarketer, Amazon, which accounted for nearly 40 percent of the total e-commerce sales in 2019, has made huge waves in the industry. In the past three years alone, the company cut its average delivery time from 4.2 days to 2.5 days.
Just as Amazon's hold on e-commerce has grown, so have shopper expectations when it comes to fast delivery.
"As a consumer, I want my item right now, and I don't want to pay more to ship it to me —Amazon and its 130-plus distribution and fulfillment centers have made that possible," Harbert said. "But if you are the manufacturer of this sweater, there's no way that you have 130 centers across the country strategically placed so you can get that product delivered in a day."
So, what happens if you're that seller? Or, what if you're running a warehouse that could work with sellers? By partnering with thousands of independent warehouses and fulfillment throughout the country, Flowspace's logistics platform offers merchants the ability to fulfill their inventory through a distributed network of fulfillment centers nationwide, increasing speed and lowering the cost of shipping.
With Flowspace, Harbert wants to give any company the opportunity to deliver at Amazon speeds —  his sweater manufacturer included.
Flowspace marks Harbert's third go as a tech startup founder, with two previous ventures that he helped successfully exit in e-commerce and commercial insurance. Fun fact: His first job was a packer at a DHL sorting facility. 
Nguyen joined Flowspace in the summer of 2019 from Cornerstone OnDemand. Prior to that, he's served in product management roles for eBay and Accenture. This year, he's most excited to see how Flowspace transforms into a data intelligence platform.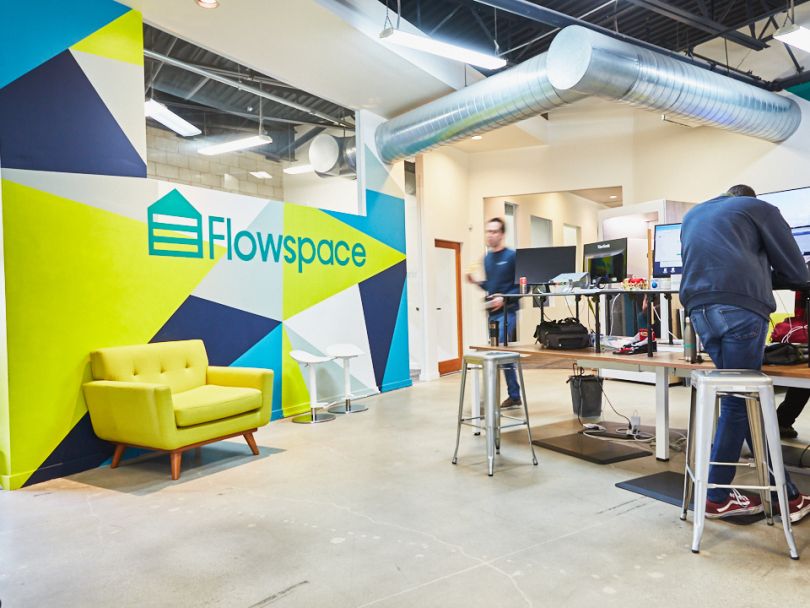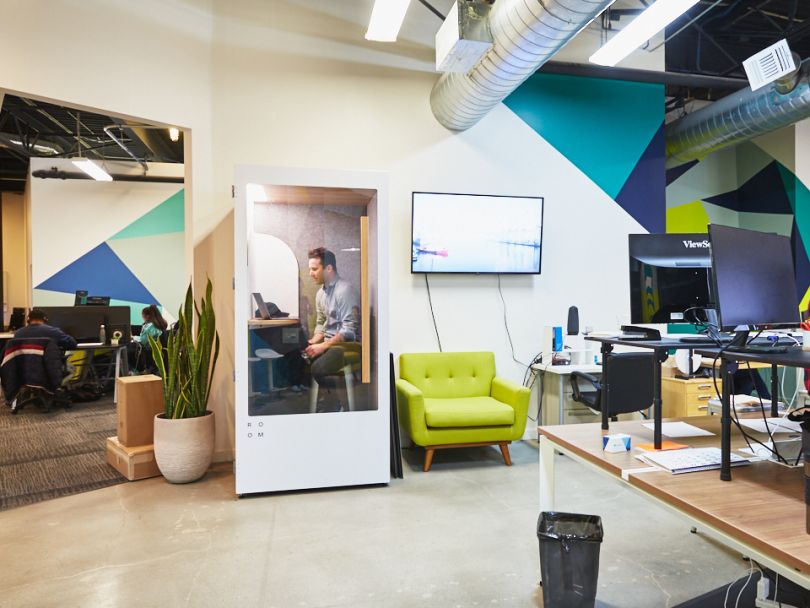 Flexibility in fulfillment
The ability to sell products online has grown increasingly easy over the past decade. 
Huge online marketplaces like Amazon, eBay and Etsy host millions of sellers every month, with relatively low-lift processes to begin selling quickly. E-commerce platforms like Shopify, BigCommerce and Volusion have made it so anyone can launch an online store. 
And while it might be easier than ever to sell items online today, Harbert says the processes to fulfill orders quickly hasn't kept pace.
As merchants outgrow their garage inventory spaces, they're left to figure out how much inventory to maintain, where to store it, at what costs, and for how long.
 
We want to provide more options in the fulfillment space."

One option is through Amazon's Fulfillment by Amazon (FBA) service, which is widely used by merchants selling items both on and off of Amazon's marketplace for a small monthly fee. 
While most merchants praise the platform for its ability to offload all shipping and delivery responsibilities, it can be costly and difficult for merchants to see how much inventory they should keep in stock. Also, since inventory is sorted by product similarity, sometimes products delivered to buyers aren't actually from the sellers they purchased from, which can jeopardize product reviews.
Flowspace's flexibility hopes to fill a void left by Amazon and other logistics firms. Its platform gives merchants visibility and control into their product levels across warehouses, transparent pricing options, short-term warehouse agreements, the ability to spin up or down distribution of goods as demand oscillates, and of course, one- to two-day delivery speeds.
"We're not necessarily competing against Amazon, but we want to provide more options in the fulfillment space so that if sellers don't want to use a first-party logistics provider, they don't have to," Harbert said. 
Providing merchants with options are key to Flowspace's business model, which is why Flowspace's platform is omnichannel. This means sellers can ship, store or fulfill orders from any source — brick and mortar shops, apps, online stores — using Flowspace's logistics tools, without having to stress about how frequent their order requests are.
 
We have the ability to take a merchant and tell them exactly where their fulfillment centers should be."

"We don't care where you're selling your product. It can be on Amazon. It could be on Walmart. It could be on Shopify or on your own app," Nguyen said. 
In addition to being omnichannel, Flowspace can also cater to inventory requests of all sizes. 
"What you're selling doesn't matter, either — it could be a case of water bottles or a pallet of water bottles that you're loading onto a truck," Nguyen said. 
By setting up a distribution network correctly that scatters (and carefully tracks) merchant inventory across a number of locations, Harbert said Flowspace can cut shopping costs up to 60 percent. 
"We have the ability to take a merchant and tell them exactly where their fulfillment centers should be and how much inventory to store in each one so that when an order comes in through, say, Shopify, we can pick the right fulfillment center in the right place and deliver it for the cheapest cost," Harbert said.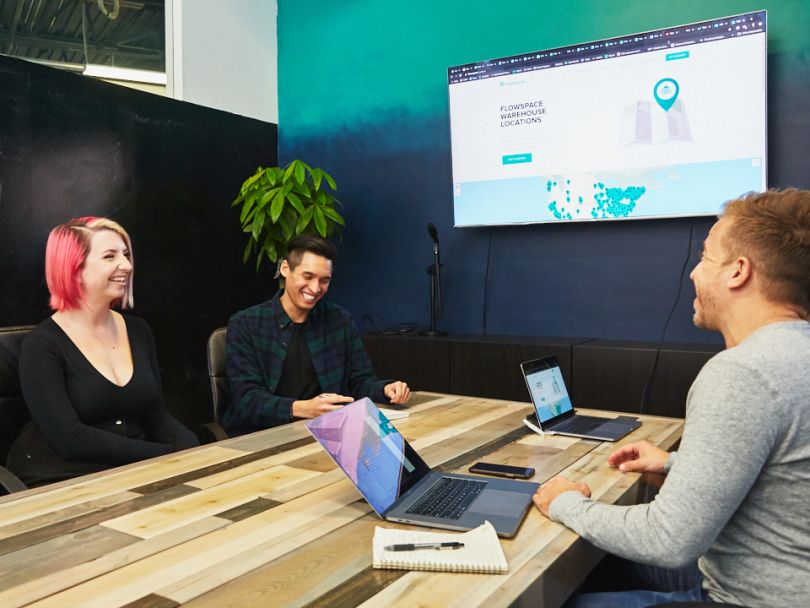 Building with ease in mind
Flowspace's merchants make up only one side of its business model. On the other side sits the equally important warehouses and e-commerce fulfillment centers that essentially carve out underutilized space for Flowspace merchants.
As soon as a warehouse joins Flowspace's network, free access to Flowspace's web and mobile workflow software becomes available, with shipments arriving as quickly as 24 hours later. Its platform helps warehouses manage incoming and outgoing goods in real time so that as orders come in, warehouses can quickly get them out.
"A lot of warehouses might use outdated software or really expensive software," Harbert said. "If you're trying to fulfill orders online or do all of these modern things that you do with fulfillment, you will struggle to do that with pencil and paper or with some clunky software that no one knows how to use. That's something that we wanted to change."
Instead of focusing on existing solutions used in logistics and iterating from those, several Flowspace engineers lean on their backgrounds writing consumer-facing software and focus first on designing an interface that is easy to use that could then be applicable to warehousing. 
 
We're not letting industry norms act as barriers to how we're working." 

"Many of the decisions around how we built and continue to build our platform were based on technologies that we discovered at other companies that might not have been used in warehousing previously," Nguyen said. "It's always a dynamic conversation here because we're not letting industry norms act as barriers to how we're working.
"The number one way to learn what we're doing well and what we're not doing well is to go to the source of truth," Nguyen continued. "Developers at the warehouse are a pretty common occurrence. Some of our best ideas have come from sitting down at the warehouse and watching how they operate or listening to what they would change on the platform."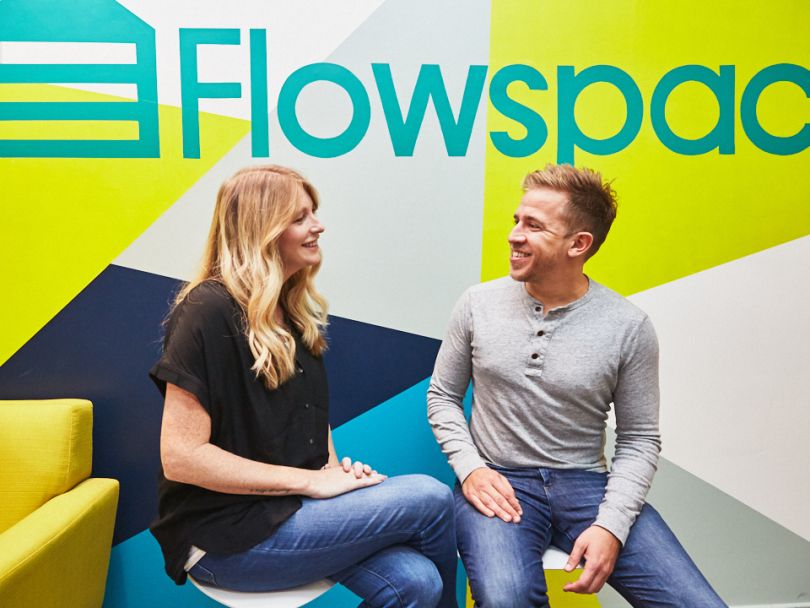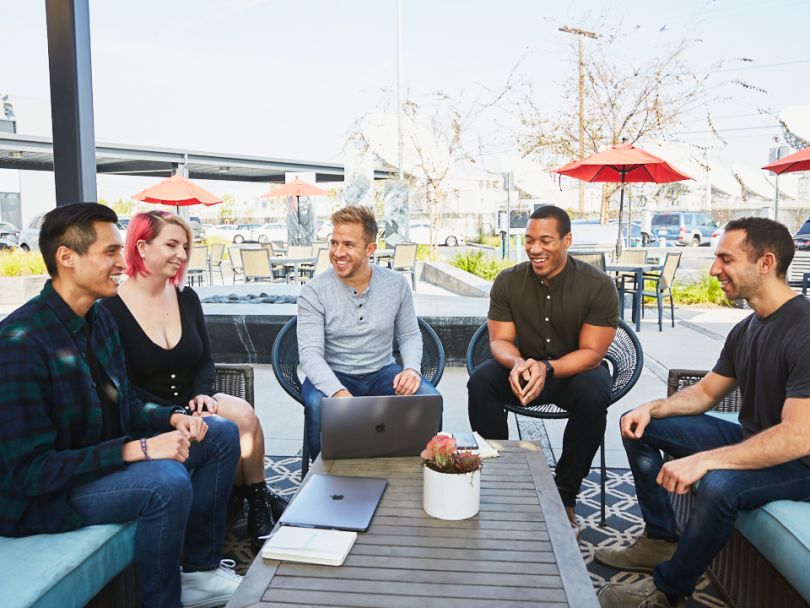 Feeding data into Flowspace's next phase
While the developers are visiting warehouses, they're not only collecting feedback. They're compiling data, too, which Nguyen and Harbert say will play a key role in the platform's future state.
"We're getting closer to the work that's happening on the floor at a warehouse and that allows us to get the most accurate data," Nguyen said. 
A major initiative for Flowspace this year will be to start pulling insights from their transactional data so that they can show how merchants are performing across different warehouses and how they're performing against each other. 
"We'll be able to provide them with insightful advice and educate them: 'Based on your industry, your locations, their transactions, we're seeing that other merchants are doing this and maybe this is something to consider,'" Nguyen said.  
"Traditionally, we've spent a lot of time with Flowspace building functionality for warehouses and merchants. Now, we're entering intelligence," Harbert added.  
To keep up with the norm of one-and same-day delivery, Harbert said it'll be more important than ever for merchants to know where to put their inventory.
"People are going to want their item as soon as they order it. The only way that's going to become possible is to predictably store where inventory needs to be, and this type of data can make that possible," Harbert said.