Fresh off Brie Larson's 2016 Oscar win for best actress in "Room," Marvel announced she'd landed the starring role in its upcoming blockbuster, "Captain Marvel." 
For the first time since the studio's inception in 1993, audiences were to be treated to a woman-led Marvel film. Fans rejoiced at the news. 
Well, most fans. 
From the corners of the internet emerged a growing population of trolls who bombarded the popular review aggregator, Rotten Tomatoes, with a series of misogynistic reviews, targeted specifically at Larson, ahead of the movie's spring 2019 release.
To take on the trolls, Rotten Tomatoes (and its parent company, Fandango) enlisted the help of CTO Braxton Woodham. Since joining the entertainment conglomerate five years ago, Woodham has been tasked with solving a plethora of complex tasks of this nature.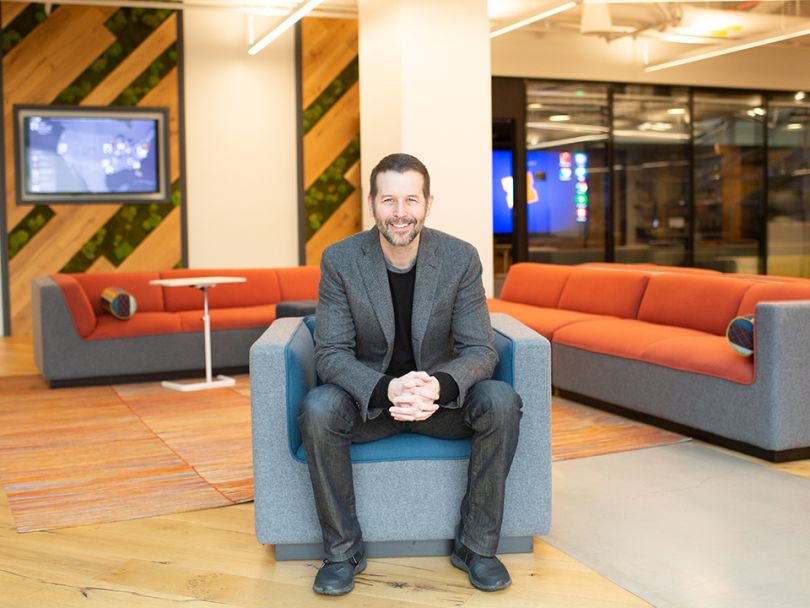 With professional experience that includes founding tech startups and a previous life in aerospace engineering, Woodham said he works through the same operational methods that helped him launch rockets in the 90s to navigate Fandango's technical puzzles. 
"Preparation, discipline and the decomposition of large, complex projects into smaller and simpler achievable tasks enable us to work through any kind of technological endeavor," Woodham said.
The Troll Terminator
The smear campaign surrounding "Captain Marvel" wasn't the first time angry fans attempted to tarnish a movie's reputation before it hit theaters. Organized efforts also impacted the perception of Rotten Tomatoes audience scores ahead of releases for the women-led "Ghostbusters" reboot in 2016 and "Star Wars: The Last Jedi" in 2017.
Attacks of that kind can potentially compromise the integrity of the site and torment actors who find themselves victims of hateful comments. 
"We knew what we had to solve for, but it wasn't clear how we would," Woodham said.
In searching for a solution, Woodham said he leaned on one of his favorite meeting-of-the-minds practices, a so-called "design jam session." Braxton said it's an exercise he implements when a member of his team feels stuck or needs to see other perspectives. 
 
By walking through different ways to effectively redesign the products to prevent abuse, we completely solved the problem."

In this case, it was Woodham who needed help. After assembling leaders from Fandango's UX, design, product and engineering teams and dissecting the problem at hand, Woodham said they had some potential solutions in sight: disable the comment function for unreleased movies, restrict users from leaving ratings ahead of releases, and verify users to ensure they've actually seen the film. 
"By walking through different ways to effectively redesign the products to prevent abuse, we completely solved the problem," Woodham said. "We used to have real challenges there; now, we don't have them at all."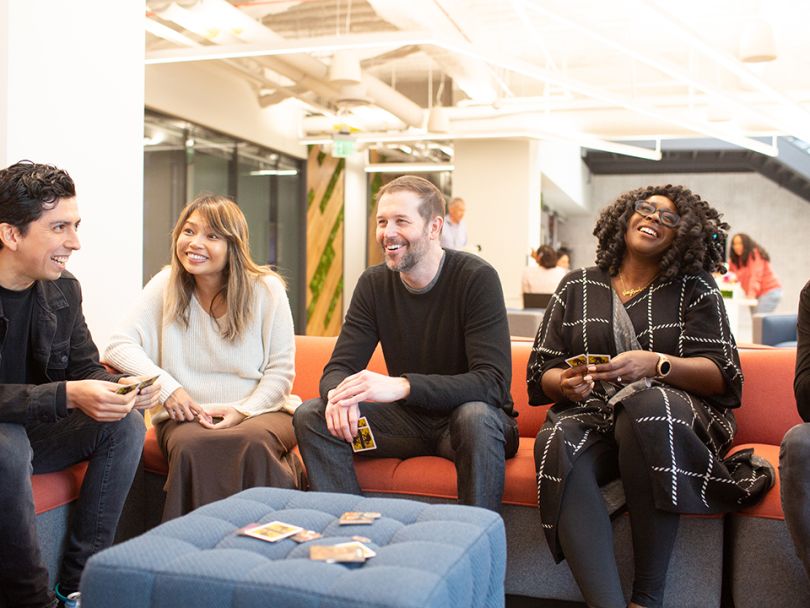 The Star Wars Effect
Working for a massive entertainment platform like Fandango presents its fair share of troubleshooting. Fandango, which serves more than 60 million unique visitors every month across its family of brands, is one of the most trafficked entertainment destinations on the web.
"People are still going to the movies," Woodham said. "We've seen increasing penetration year-over-year with our ticket sales."
Among that steady stream of visitors are sporadic, sharp increases in user activity — especially when major films drop.
In 2015, when presale tickets for "Star Wars: The Force Awakens" went live on Fandango's site and mobile app, major delays and spinning icons greeted eager buyers. At the time, Fandango's user traffic had surged by seven times its average peak levels, causing a system slowdown.
"Other technologists, even those at Google, rarely experience the massive spike in demand in a matter of seconds as we do," Woodham said. "In many ways, Fandango is the gateway for consumers to buy online tickets for theaters across North America. This creates a really complex technical challenge that's taken us a while, and many iterations, to wrap our arms around. But our team finally conquered it."
 
Other technologists, even those at Google, rarely experience the massive spike in demand in a matter of seconds as we do."

To prepare for more massive traffic spikes in the future, Woodham and his team created the equivalent to a digital waiting room to distribute and balance demand. Users now wait in a queue before they purchase presale tickets, which leads to stronger and more predictable traffic control. After implementing this solution, Fandango hasn't faced a similar-sized issue. 
So, when "Frozen 2" presale ticket orders recently broke Fandango records for the most tickets sold ahead of an animated film's release, it was Woodham's team who ensured the ticketing platform stayed the course.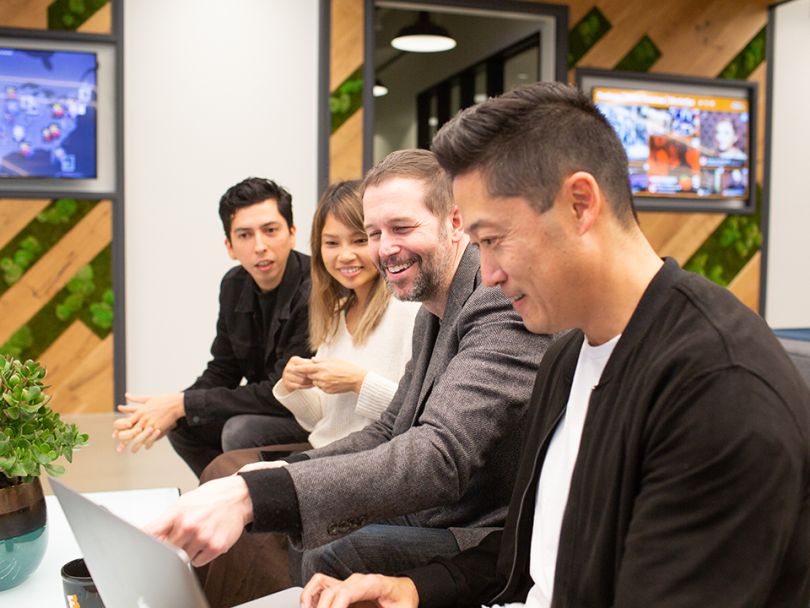 Entertainment Takeover
"Frozen 2" isn't an anomaly. Fandango regularly breaks its own presale ticket records — "Black Panther," "Avenger's Endgame," and "Star Wars: The Rise of Skywalker" have all raised the bar. While Woodham's technical solutions play a key role in that growth, Fandango's tech acquisition strategy has also made its mark.
Since Woodham signed on as CTO, Fandango purchased six companies to help drive user engagement. In addition to Rotten Tomatoes and Flixster, Fandango acquired on-demand streaming service M-GO, Cinepapaya in more than a dozen Spanish-speaking countries in Latin America (M-GO and Cinepapaya are are now both FandangoNOW), and Ingresso.com in Brazil.
In 2017, Fandango acquired its rival, MovieTickets.com, a move that made it the largest online movie ticket seller in the world.
Leading an organization through high-growth periods by way of acquisitions is no simple feat. People management, platform integrations and structural reorganizations all come with the territory.
 
We were essentially changing the tires on a moving car."

With Woodham's previous experience scaling technical teams for enterprises like Sony Music Digital Ventures and InfoSpace, Fandango leaned heavily on the exec to make the acquisitions as smooth as possible. 
"While we were determining which platforms needed to be refreshed or rebuilt, we also had to hit our projected numbers, train up new personnel on legacy technology, and free up existing teams who could rebuild critical pieces of infrastructure," Woodham said. "We were essentially changing the tires on a moving car."
Identifying who would work on what was only the beginning of Woodham's concerns. He and his leadership team also had to keep a pulse on employee morale and try to limit the natural attrition tied to acquisitions.
"In cases like this, you can't have a static staffing model," Woodham said. "You have to be dynamic with your staffing approach to make it all work." 
That meant working carefully with his team to identify individuals within the organization who would work well with new teams coming in. One such employee was Rema Morgan-Aluko, a Fandango employee of 13 years, who started as an engineer before moving through leadership roles on a number of products.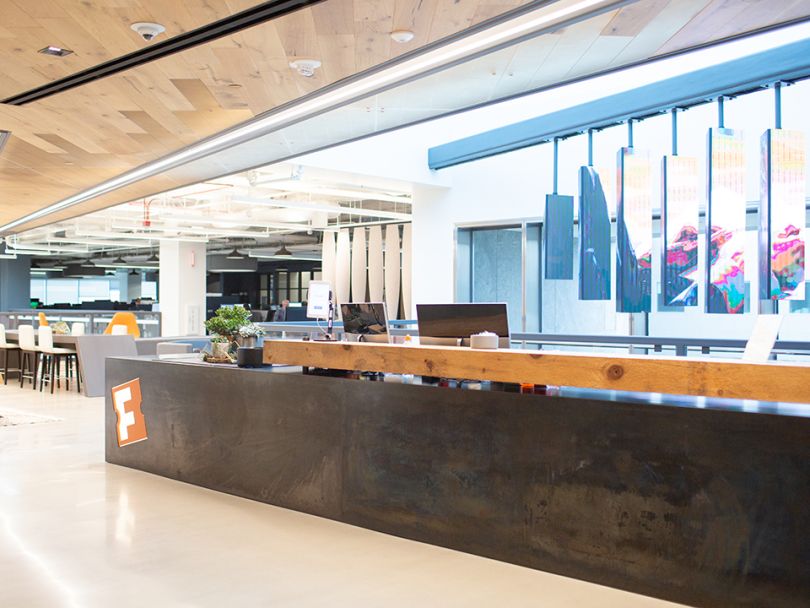 "Rema quickly became a tech lead on an initiative we did with MovieClips.com, and now she's head of technology for our video-on-demand streaming platform FandangoNOW, which came from our M-GO acquisition," Woodham said. "She didn't have a background initially with live streaming, but she had proven herself a great leader, quickly picked up skills in the new domain, and now successfully leads a team that joined post acquisition."
Woodham said Morgan-Aluko isn't the only example of a Fandango employee moving through the company's product portfolio — and Woodham assured it wouldn't be the last. 
"We've had to make a lot of moves like that to make the acquisitions work," Woodham continued. "A huge strength for us is the variety of products our team gets to work on now. We do mobile apps, TV apps, set-top boxes, online ticketing, data-driven analyses and everything in between. As a tech person, you get to come in here and play with all of these toys."
With more products on the way, Woodham said he hopes to explore applications of blockchain within their industry, enhanced VR and AR experiences for users, and the introduction of a concept called co-watching, which allows remote audiences to view the same show together. 
"I'm a huge advocate for the evolution of technology and what it means for the future of the internet," Woodham said. "We think these are the big areas where Fandango can play a role."