When it comes to financial close processes, not a lot has changed over the years —  including the chaos that often accompanies end-of-month crunches. Controlling that chaos has been a driving force for BlackLine engineers, who build tools that help with automation, standardization, accuracy checks and more.
While the software platform is a boon for number-crunchers, the engineering team doesn't limit themselves to perfecting processes for accountants — they are always seeking ways to modernize their own tech. 
"We're at a pivotal moment in BlackLine's history. The projects that we're working on are challenging, fun and will have an immense impact on our solutions," said Mike Matuzak, principal engineer on the architecture team. "We're moving toward a more modern technology stack, revamping the user experience and are looking to hire great engineers to help us get there."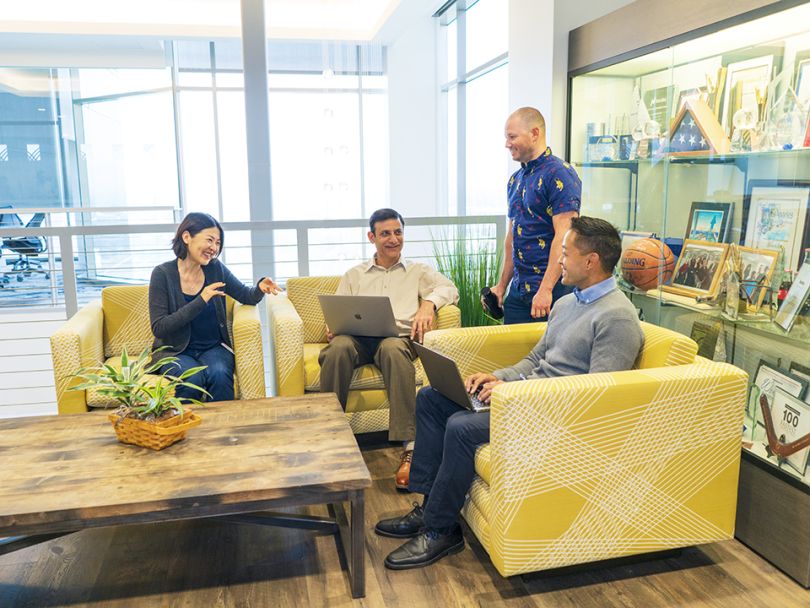 Meet the Players:
In a nutshell, Matuzak works with the engineering, product and UX teams to make sure the UI architecture is the best it can be. He's been at BlackLine for about a year and a half and is setting his sights on keeping the company's tech on the cutting edge. "The architecture team has several goals, but the most important is the modernization of our architecture. We are taking a look across the entire company and seeing where we can make improvements and standardize our technology choices," he said. 
Regalado focuses largely on front-end development. Along with his team, he designs and builds UI architecture for all software applications. After seven years with the company, most of what drew him to the position originally still holds true. "What attracted me to BlackLine were the software and organizational challenges to modernize how applications were being built," Regalado said. "BlackLine has been able to adapt to the changing technological landscape because people are willing to think and work together."
Malhotra leads the engineering teams that work on finance automation and close software, which is used by nearly 3,000 clients all over the world. He's been with BlackLine for less than six months, but Malhotra is already prioritizing how to do more for the user. "My number one goal is to scale and grow our engineering organization to support new technology and business initiatives," Malhotra said. "Another important goal is to collaborate with cross-functional leaders to refine our product management and software development processes so that we can deliver more."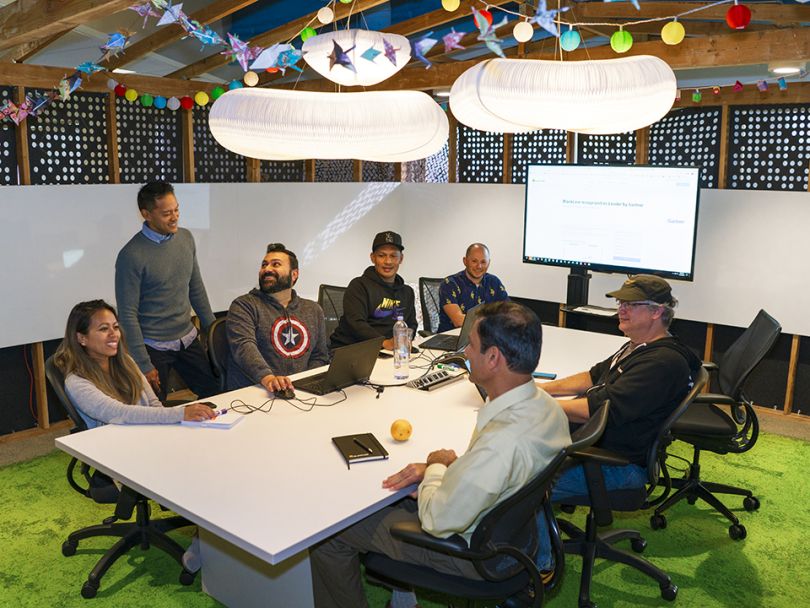 What kinds of changes or improvements have you seen at BlackLine since you started? 
Vinod Malhotra: Change and improvement all starts with our customer feedback loop, which begins with regular direct and indirect customer engagement through multiple channels at BlackLine. We identify common patterns among seemingly disparate asks, ask open-ended questions and differentiate problems from suggested solutions.
Ryan Regalado: Since I started, the UI has been worked on to modernize several of the solutions. The process for UI modernization has been challenging and a great experience. We have a software application that has been through several rounds of refactors and re-architectures throughout the years to help improve the code base. In a company of our size, software can be improved by adopting best practices and using technology to help. We are working across departments with product and design to achieve our goals of UI modernization together.
Mike Matuzak: We recently partnered with Google Cloud. This partnership will allow us to have a central place to build out our infrastructure. It is going to make it easier for us to standardize on our architectural choices, give us the tooling to spin out new services and scale up without a lot of setup. It's also going to let us experiment with new solutions and evaluate what works and what doesn't.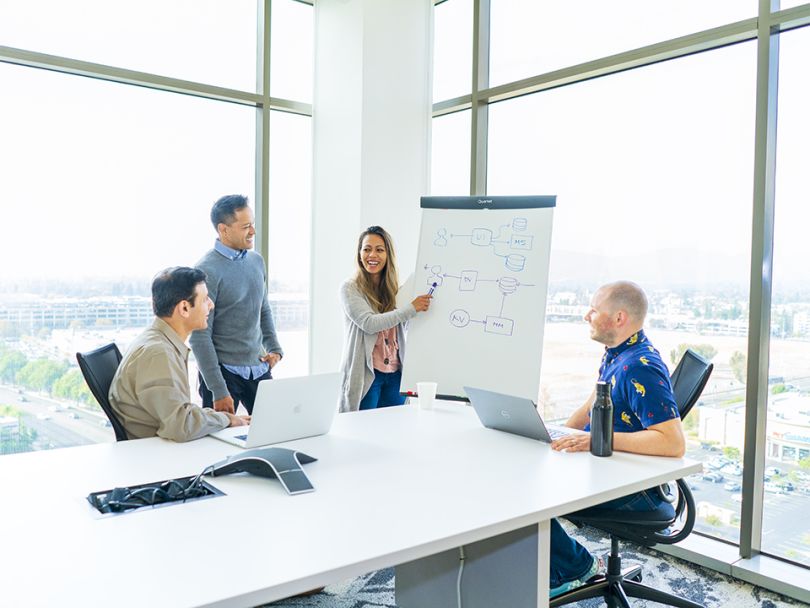 It sounds like, across the entire platform, you're all working on major advancements and improvements. What are some of those projects? How do you go about making iterations or new products? 
Malhotra: Constraints force us to become innovative. For example, we know that even the most expensive hardware underlying our software will fail at some point or the other. Instead of preventing hardware failure, we design our software to handle it gracefully and provide uninterrupted service. 
Additionally, one of our solutions, Transaction Matching, is very versatile and powerful. There is a huge diversity in the data sets that get imported into this product, and some of these imports have very unique requirements that require customization by the BlackLine implementation team. The transaction matching team systematically analyzes customization requests, identifies a number of common patterns and enhances the product to handle them out of the box. 
 
Instead of preventing hardware failure, we design our software to handle it gracefully and provide uninterrupted service."

Regalado: Currently, I'm working on exploring different technologies that can assist our engineers with streamlining the development of our application while achieving consistency for our end users. I'm also building out a UI reusable component library that our developers can use.
Together, we are building an internal repository and website for the product, design and engineering departments to reference the BlackLine style guide. They can also see what is planned to be developed so they know what UI components they can leverage to update existing products.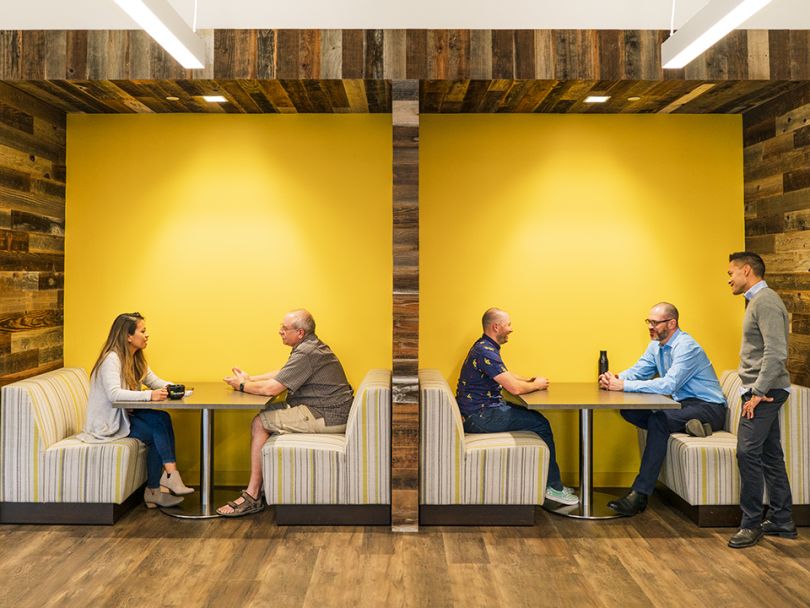 How does your team enable others to create better products at BlackLine?
Malhotra: Software development is a cross-functional team activity — each team is dependent on another, in some shape or form. The key to managing dependencies is release planning, publishing plans and using project management tools to track progress against the plans. Our team members are very diligent in keeping status of the in-flight work up-to-date, and we have systems in place to share this information transparently and in real time with all the stakeholders. 
Matuzak: It's important for leaders to actually listen to what the team is saying and to really reflect on the ideas — allowing for easy ways to experiment with those ideas and try them out is the way to innovation. 
Also, when teams feel ownership over the projects they're working on, they're more creative and productive. The benefit of giving team autonomy is that they then become the experts in that area.  This doesn't mean that we want each team to go off and do their own thing — we want that empowerment to start a conversation. The ultimate goal is solutions that work for the entire company.