Teamwork. Autonomy. Scrappiness. Fun. These are the values painted on Sense360's kitchen wall, and they pretty much nail it.
The Culver City-based insights company is going toe-to-toe with some of the biggest market research players in the industry and provide market insights to companies like Chipotle, Buffalo Wild Wings and The Coffee Bean & Tea Leaf. With its team of smart and scrappy employees, the company prides itself on creating dynamic and cost-effective products that can compete with the best of them.
We caught up with a few of those employees at Sense360's Culver City office. Here's what they told us about life at the startup.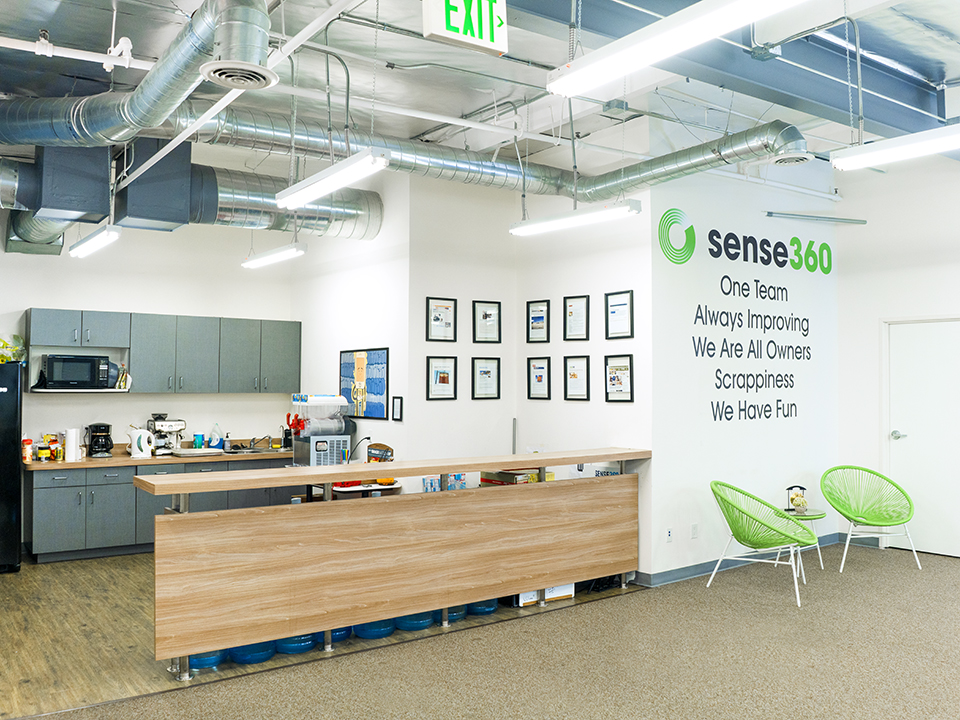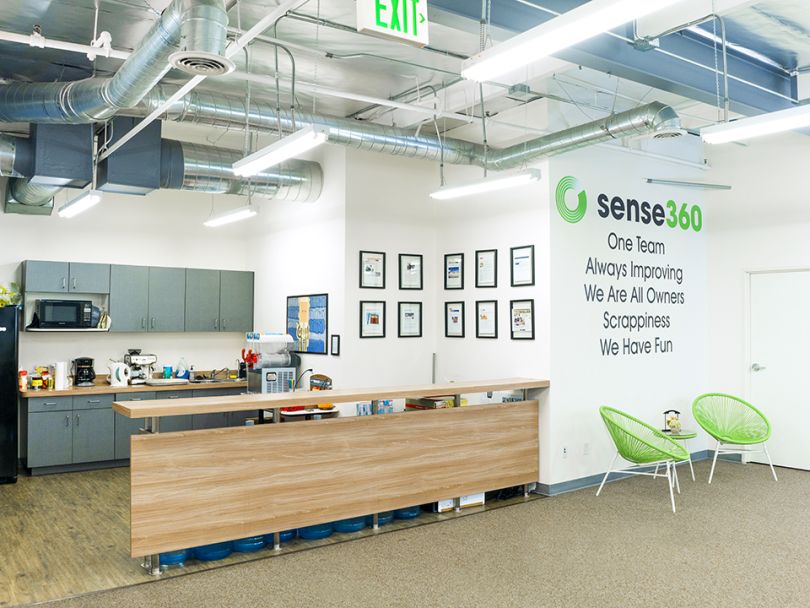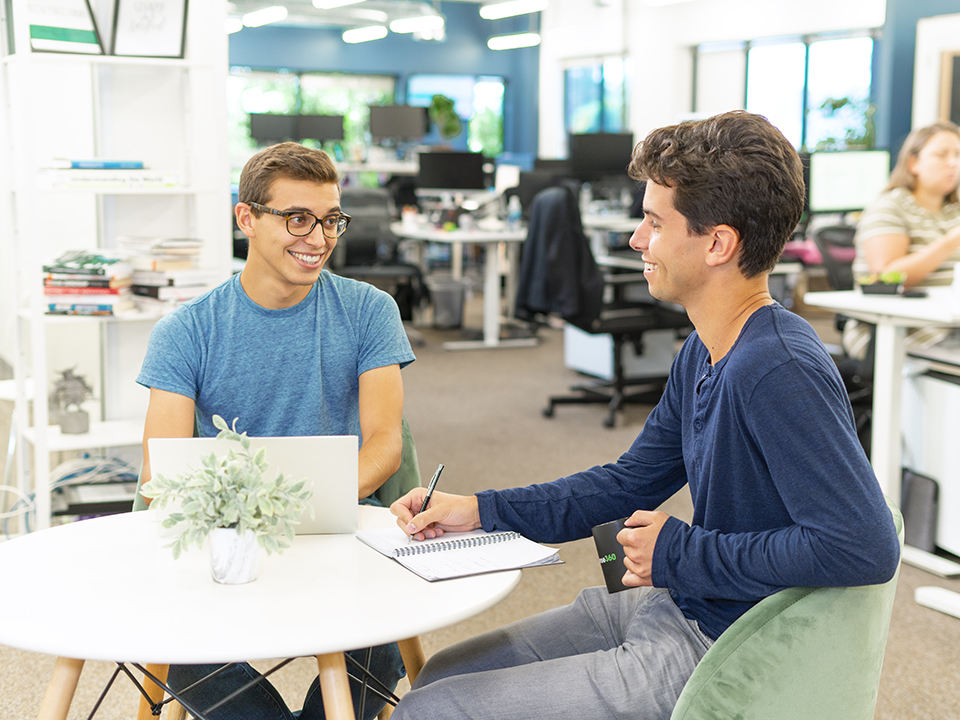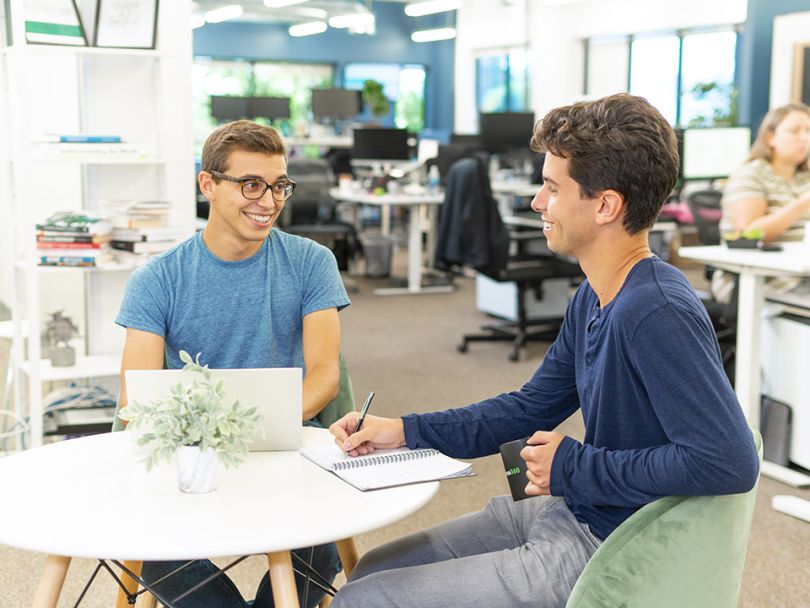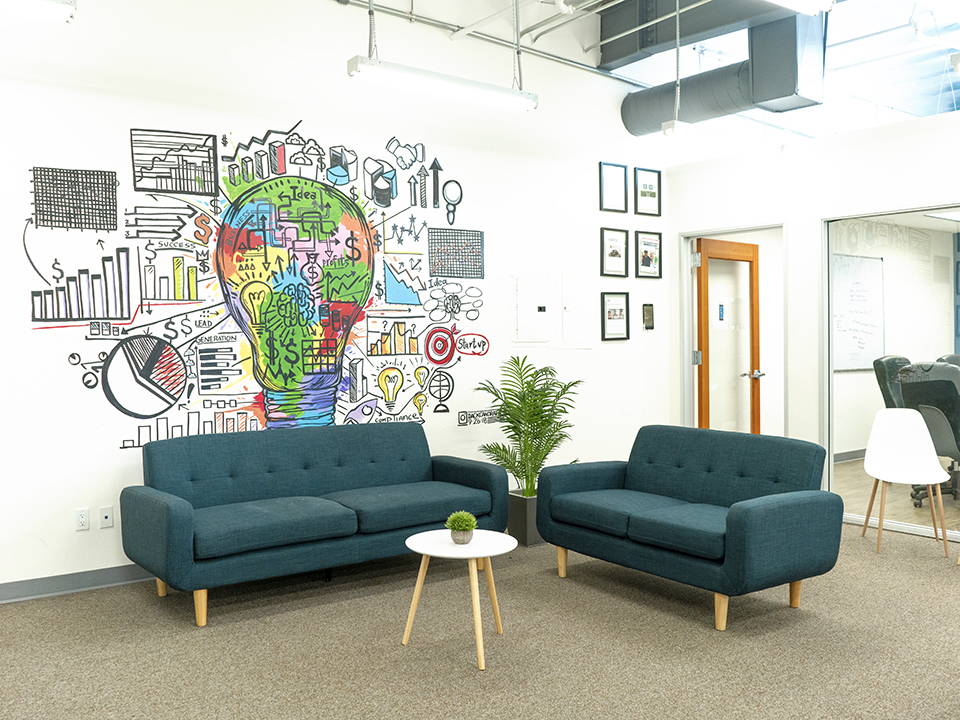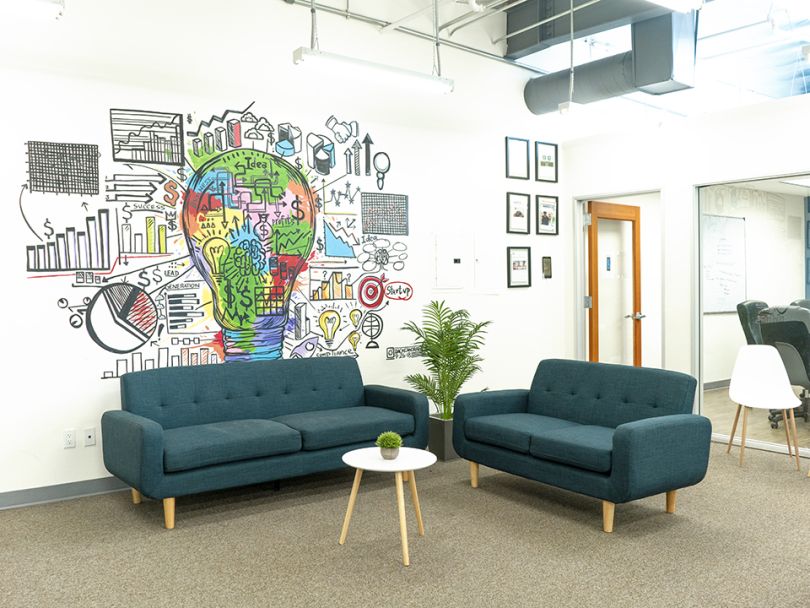 FOUNDED: 2014
EMPLOYEES: 29; 24 in Los Angeles 
WHAT THEY DO: Sense360 provides always-on, dynamic insights about customers and competitors. Their data engine informs big decisions at food service companies, convenience stores, and companies in several other verticals.
WHERE THEY DO IT: Culver City 
PERKS TO MENTION: With an eye to team building, the whole Sense360 team goes on off-site adventures quarterly. And, with an eye to rest, the company offers unlimited PTO.
SENSEFUL ABOUT DATA: Protecting privacy has always been a cornerstone of Sense360's approach. Through their network of mobile app partners, they track billions of diverse data points on customers — all opted-in and privacy-protected. Plus, every new person on the team signs a privacy pledge before starting work with the company.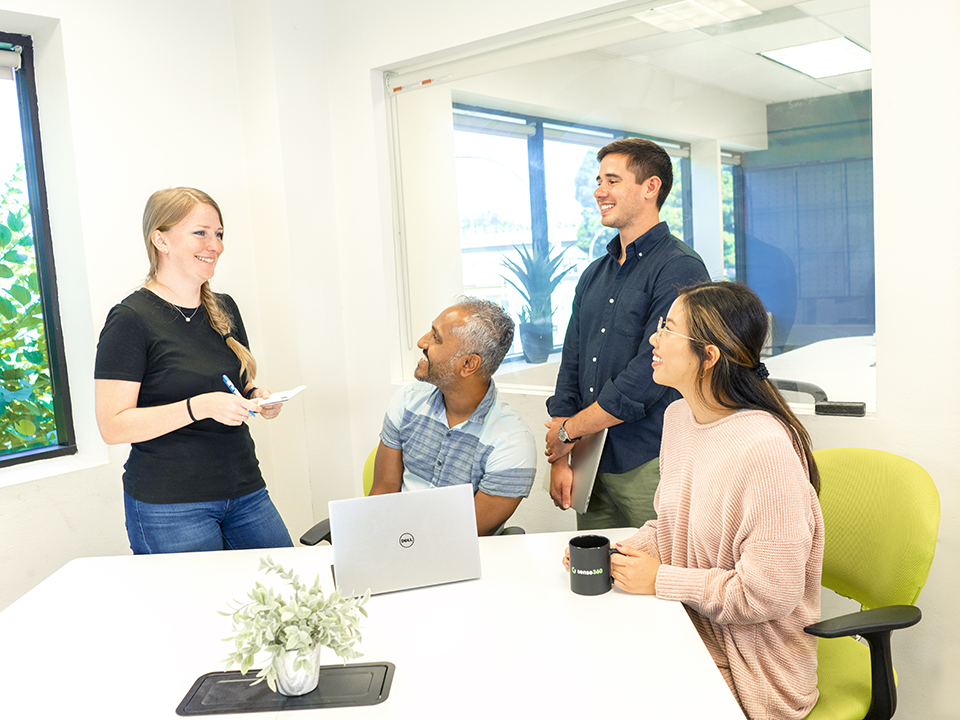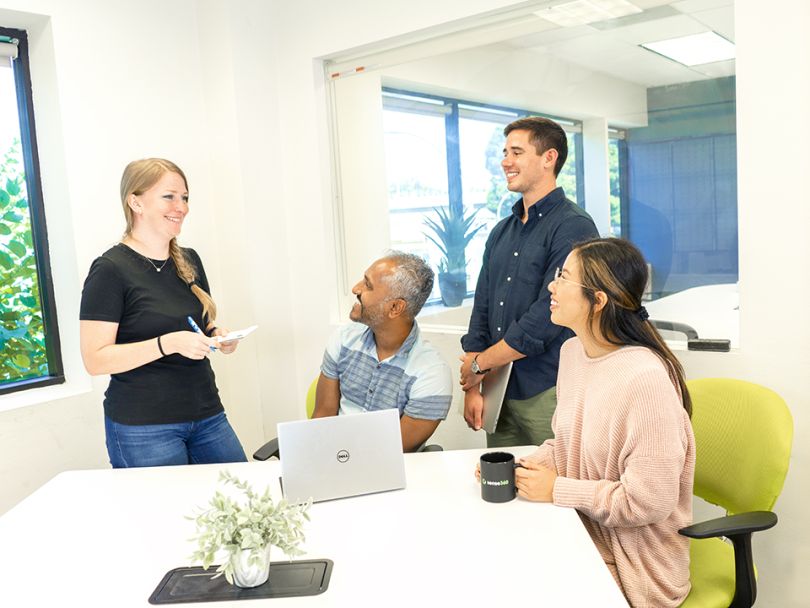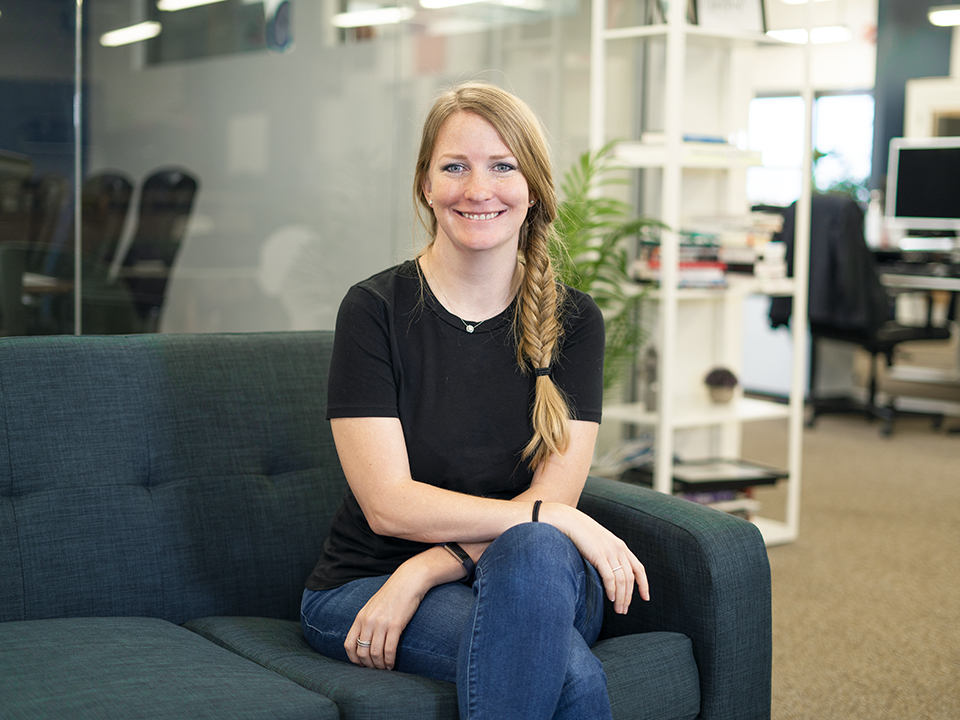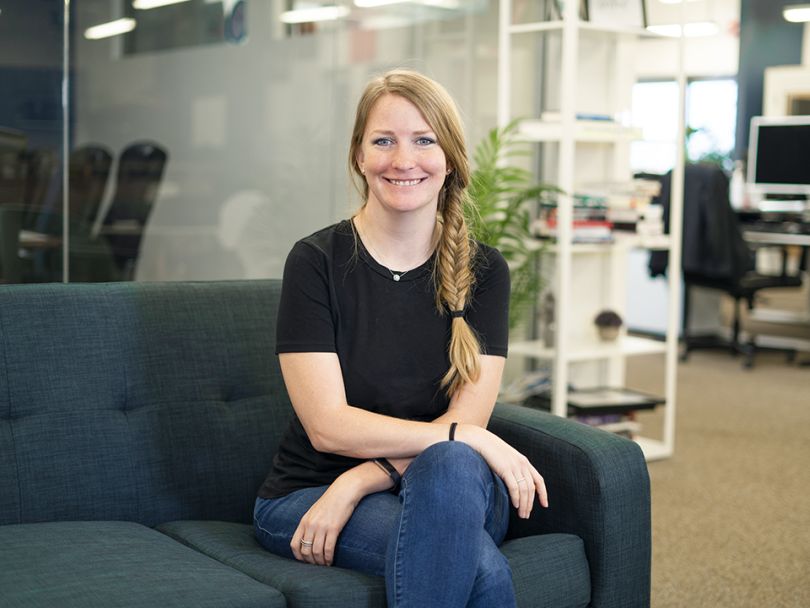 Caitlin Hawkins, Manager, Data Science 
As a manager on the data science team, Caitlin works closely with Sense360's analytics and product teams to understand the client need and find a solution using the company's data capabilities. She's also a mentor for her team members, working with her team to break down complex asks. 
How has your role changed in the two and a half years you've been an employee at Sense360? 
I joined Sense360 as an individual contributor and I am now in a management role. This, of course, means that my focus has gone from "How can I personally drive the biggest impact?" to "How can I enable my team to drive the largest possible impact?" That said, despite the company more than quadrupling in size, many things about the role remain unchanged: a focus on ownership, scrappiness and impact.  
 
We recently restructured our tech teams into three pods to increase collaboration across the engineering and data science teams."  

What systems does Sense360 have in place to ensure that employees are collaborating within their teams and with other teams across the company?
We recently restructured our tech teams into three pods to increase collaboration across the engineering and data science teams. Each pod is focused on work that aligns with a key business priority, and employees in it are empowered to work together to solve the issues at hand.  
We do a handful of different things to ensure collaboration on the data team, but the most exciting is that each month we get together and spend an afternoon digging into our data together. There is a general agenda, but we leave it up to the team to decide how we spend that time.  
If you look at your daily to-do list, what is one item that you particularly look forward to each day?
Although I don't get to these every day, I would say code reviews. Reviewing code allows me to see how other people have approached a question and solved it. I get to see how they thought through things and used tools or an approach that I potentially would not have done. It also gives me the opportunity to share my own thoughts and experience with the team in a structured way.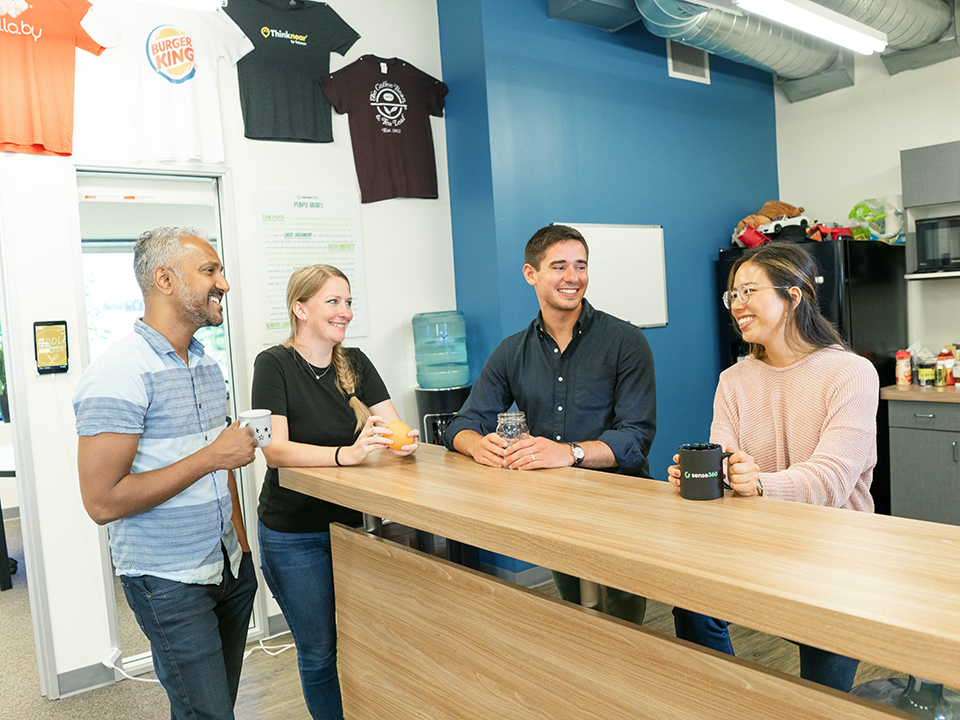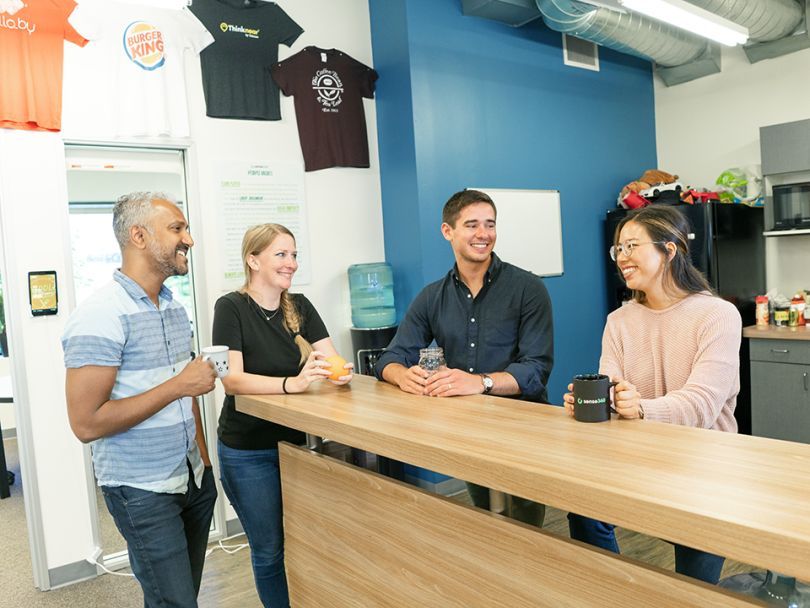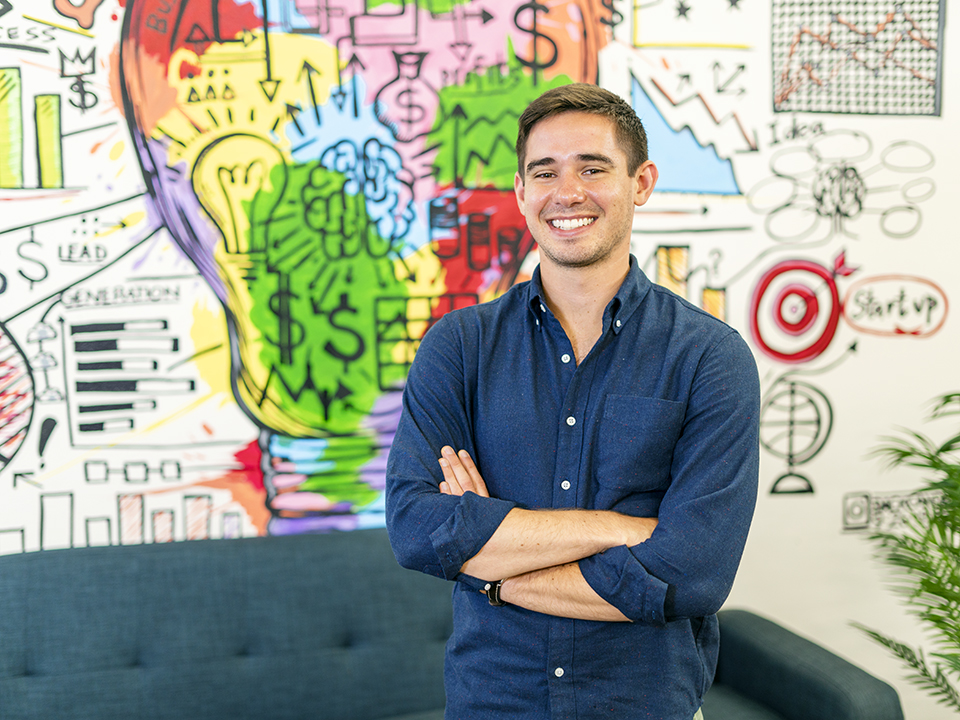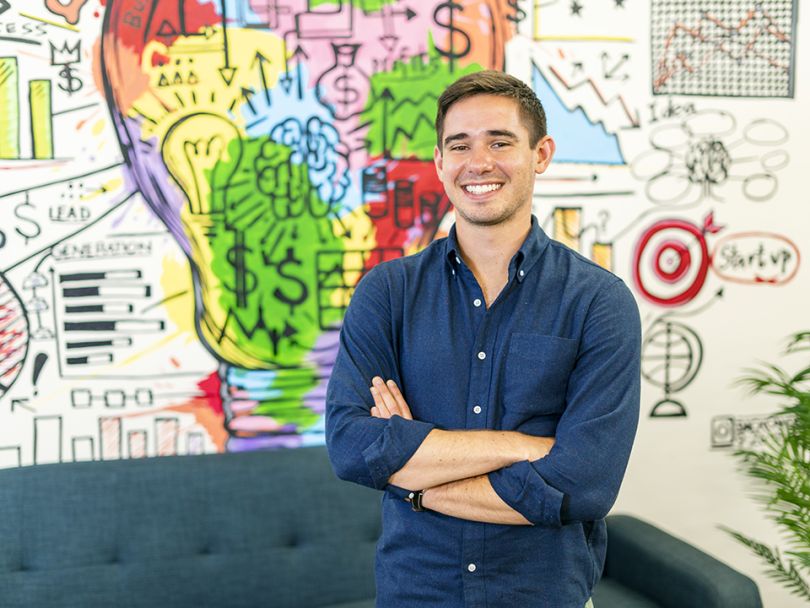 Jeremy Shapero, Product Manager 
As a product manager, Jeremy leads the prioritization and project management of Sense360's product development efforts and serves as a bridge between the tech teams and the business. 
You started at Sense360 in a totally different role. Talk to us about your path to becoming a product manager. 

I started at Sense360 when we had half the people and in a role that was a combination of what are now three standalone teams — product, analytics and customer success. I always had the most passion for the product side of the company, and I had the opportunity to prove myself there when I started working with our VP of product and data as Sense360's first dedicated product manager.
I think this sums up the company in a lot of ways, both in how quickly we're growing and evolving, but also in how the culture here gives you autonomy — if you deliver results, there's really no ceiling for what you can do. 
As a product manager, what does an average day on the job like for you? 
I like to get in early. Early mornings are usually the most productive part of my day, and I spend them working on something that needs deeper focus like defining the requirements of a new product or feature. The rest of my morning is split between everything from routine planning and status update meetings, to brainstorming new features with data scientists and engineers, to getting feedback from our customers, or training our sales, analytics and customer success teams on our product roadmap.
After lunch, I handily beat Richard, one of our engineers, in ping-pong. In the afternoon, the tech teams have quiet hours where you can't schedule meetings, and I use that time for more tasks that require deeper focus.
 
...if you deliver results, there's really no ceiling for what you can do."

Sense360 is still pretty small, but the companies you work for are huge. What is it like being able to make such an impact at a company of less than 50 employees? 
It's incredibly exciting and motivating. I used to work as a strategy consultant within a huge market research company, so it's been incredible to see our small and scrappy team working with the same caliber of clients and driving the same level of impact as legacy companies 50 times our size.
We recently found out that one of the legacy companies we compete with — a 1,500-plus person giant — is launching a new product to compete and copy with one of our metrics.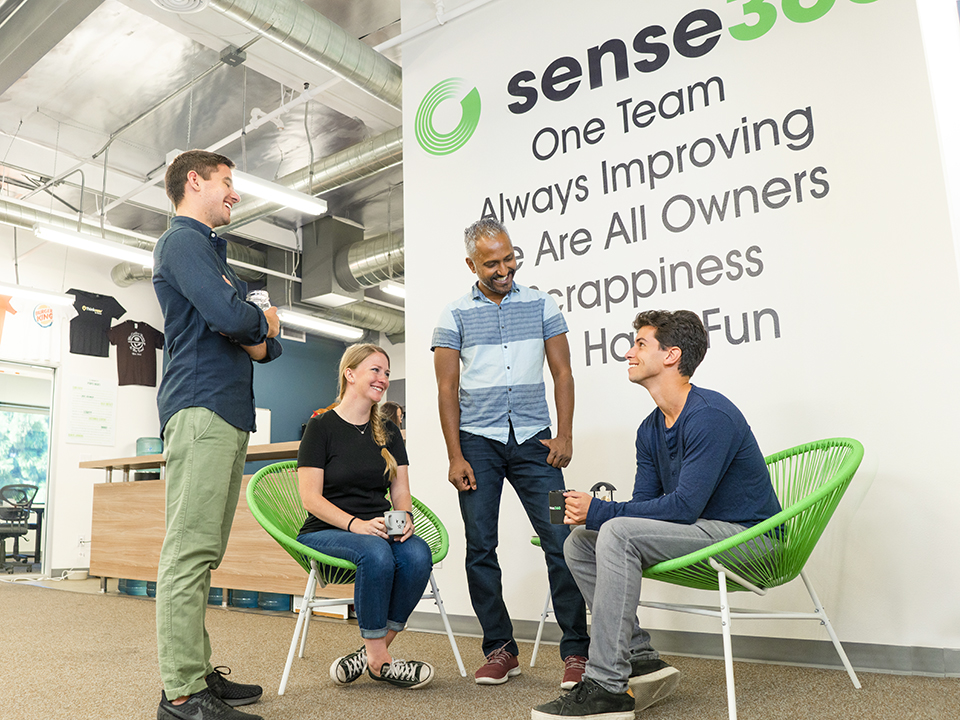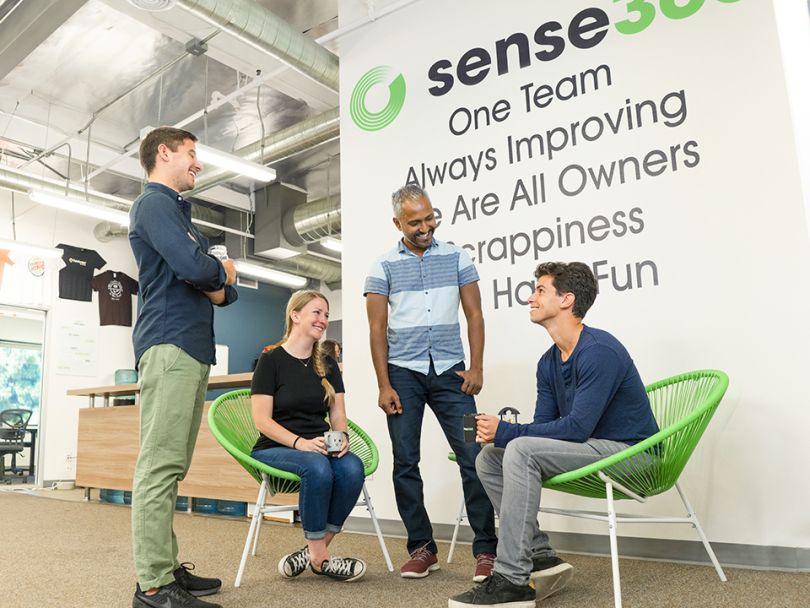 William Lynch, Senior Analytics Associate
William works on the analytics team, helping Sense360 clients to get the most out of the product by taking clients through difficult questions, linking them to the right data, and helping them interpret that data. 
You were hired around a year ago. Do you remember what your initial thoughts were about Sense360? 
I knew I liked the product, but it was dawning on me what a leap it would be from the glass-walled 13th floor office overlooking the Boston harbor where I'd spent the last year.  Then, as I started to really meet the team, I forgot about the room.
This was a group of smart people, doing interesting work, and having a great time doing it. By the end of the interview, after a happy hour with my future teammates, I knew that I had to work here if I was lucky enough to get the offer. 
 
You have to take an active role in determining what skills you want to grow in order to continue to raise your game."

What makes a member of your team successful? How do you think this applies to employees company wide? 
I came from a consulting firm and the work was highly structured. You had to work hard, but you didn't have to think too much about how to prioritize your time in an associate role. Here at Sense360, one of the greatest privileges of the job is the ownership you get in your role — but that privilege carries an equally large responsibility.
Beyond delivering on the daily tasks that move us forward, you have to think about what might drive longer-term value for the company and our clients. You have to take an active role in determining what skills you want to grow in order to continue to raise your game. This is a team that excels on autonomy, and this environment leads to growth in that dimension.
Do you have a favorite Sense360 ritual or tradition? 
Every quarter, we take half a day for a company-wide meeting followed by a fun event — anything from a beach picnic to Dave & Buster's — and then usually a party. The company meeting consists mostly of demos from the various teams and it's an awesome way to see what everyone has been working on. 
At the most recent all hands, we had a big pick-up basketball game going that included employees and employees' kids.